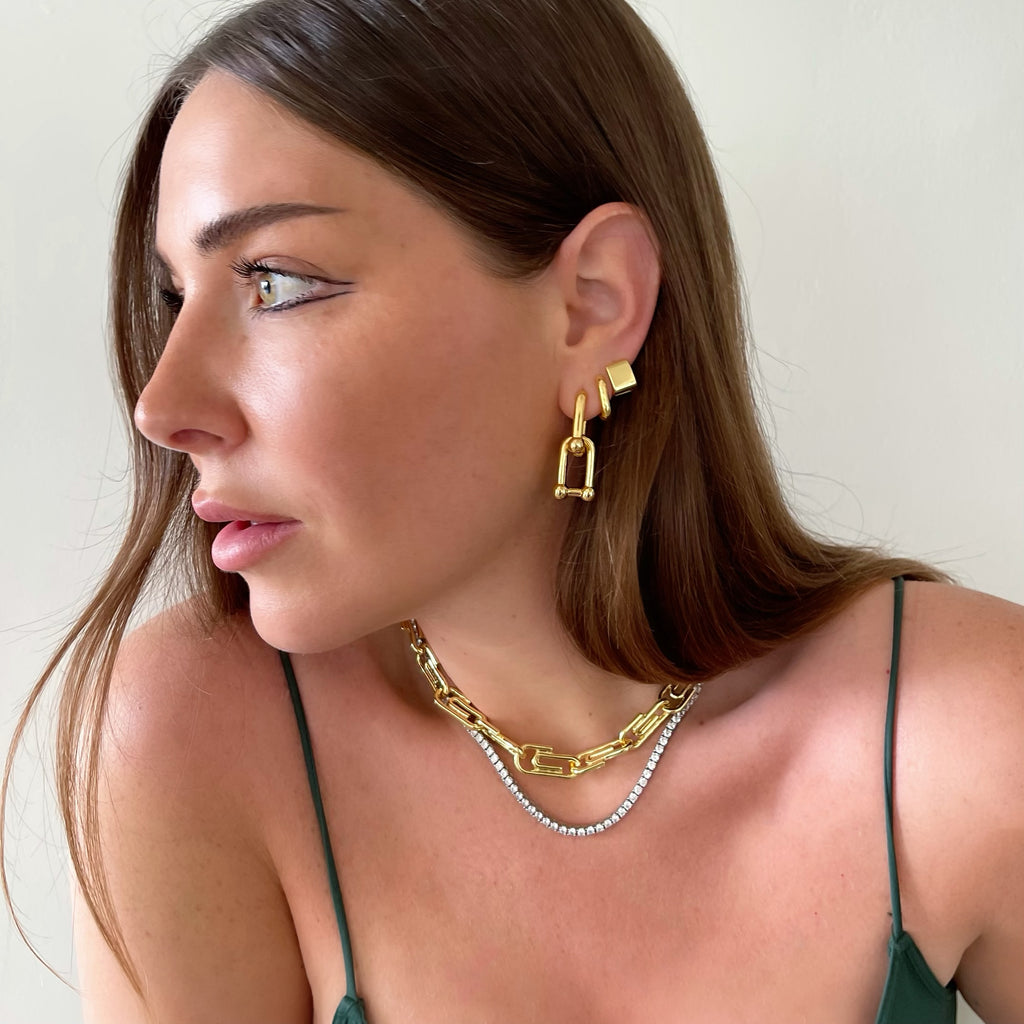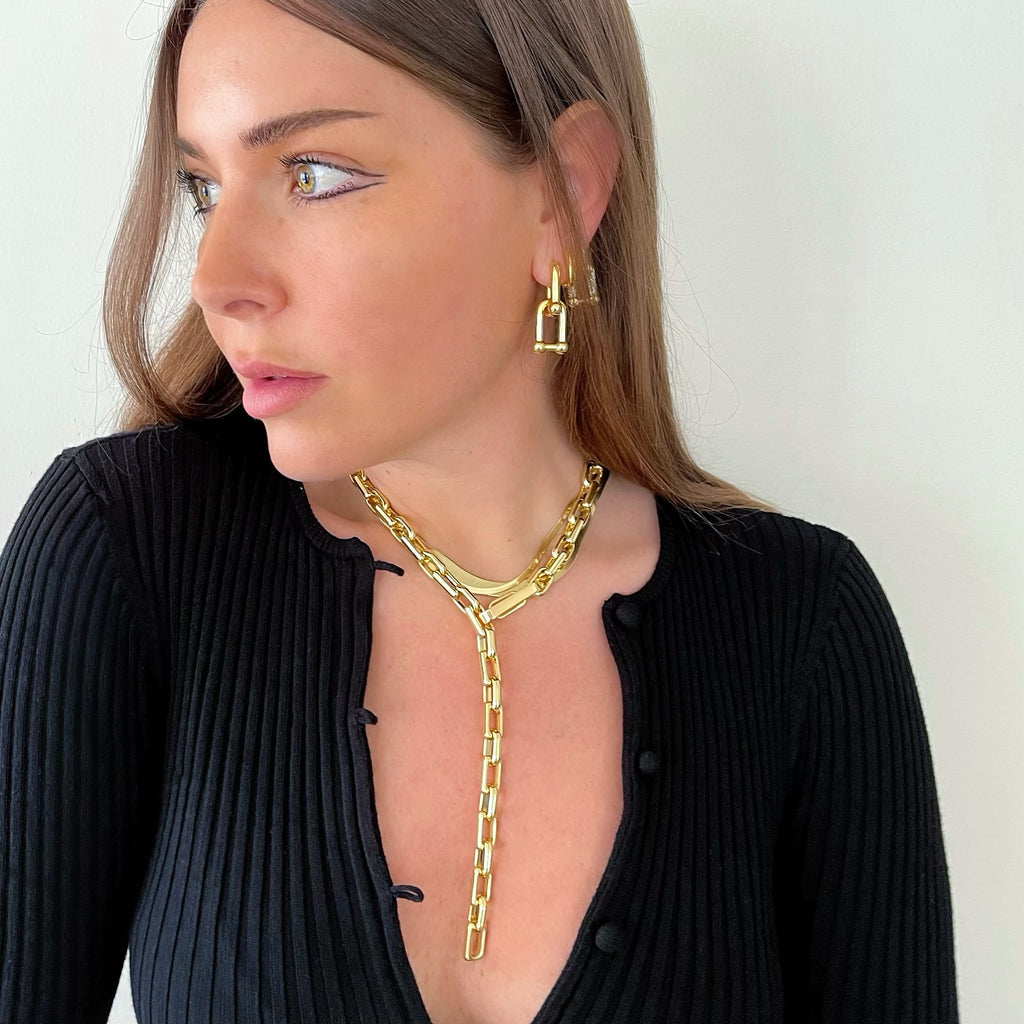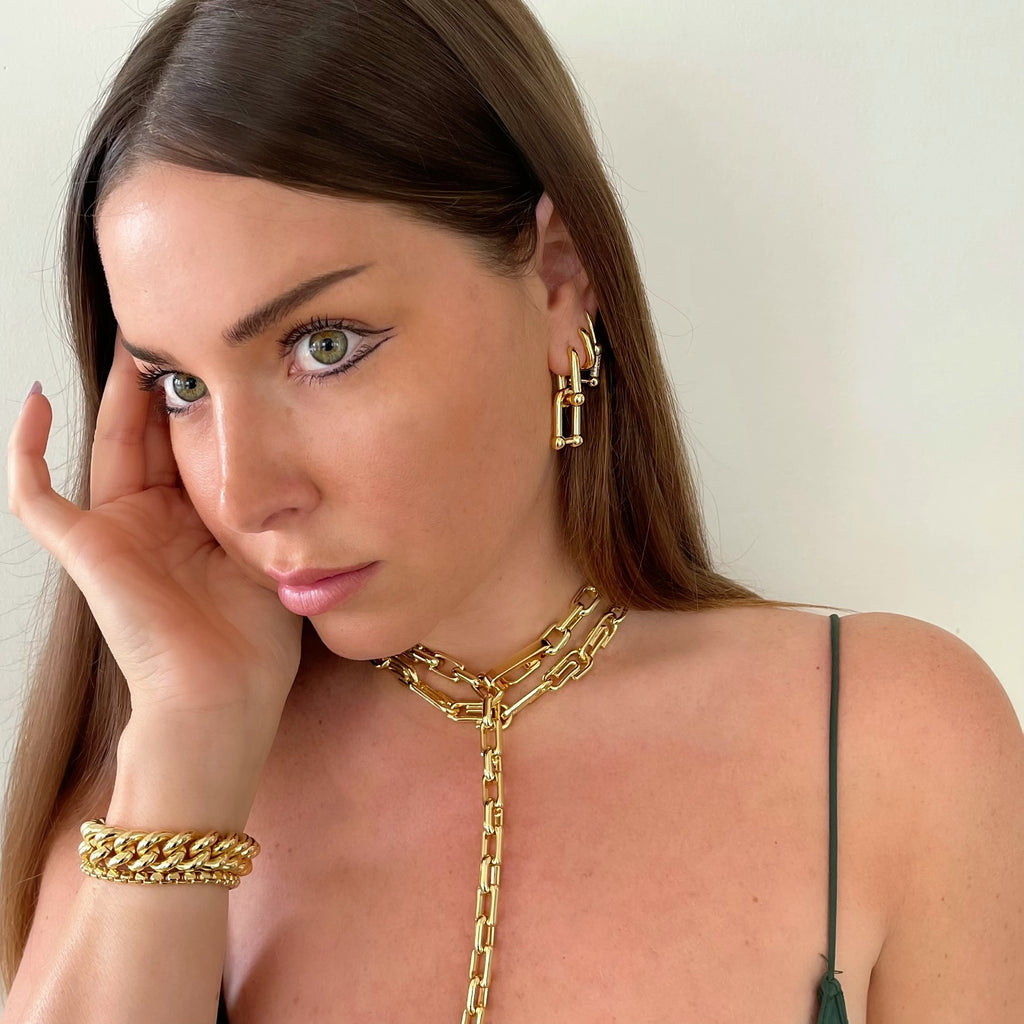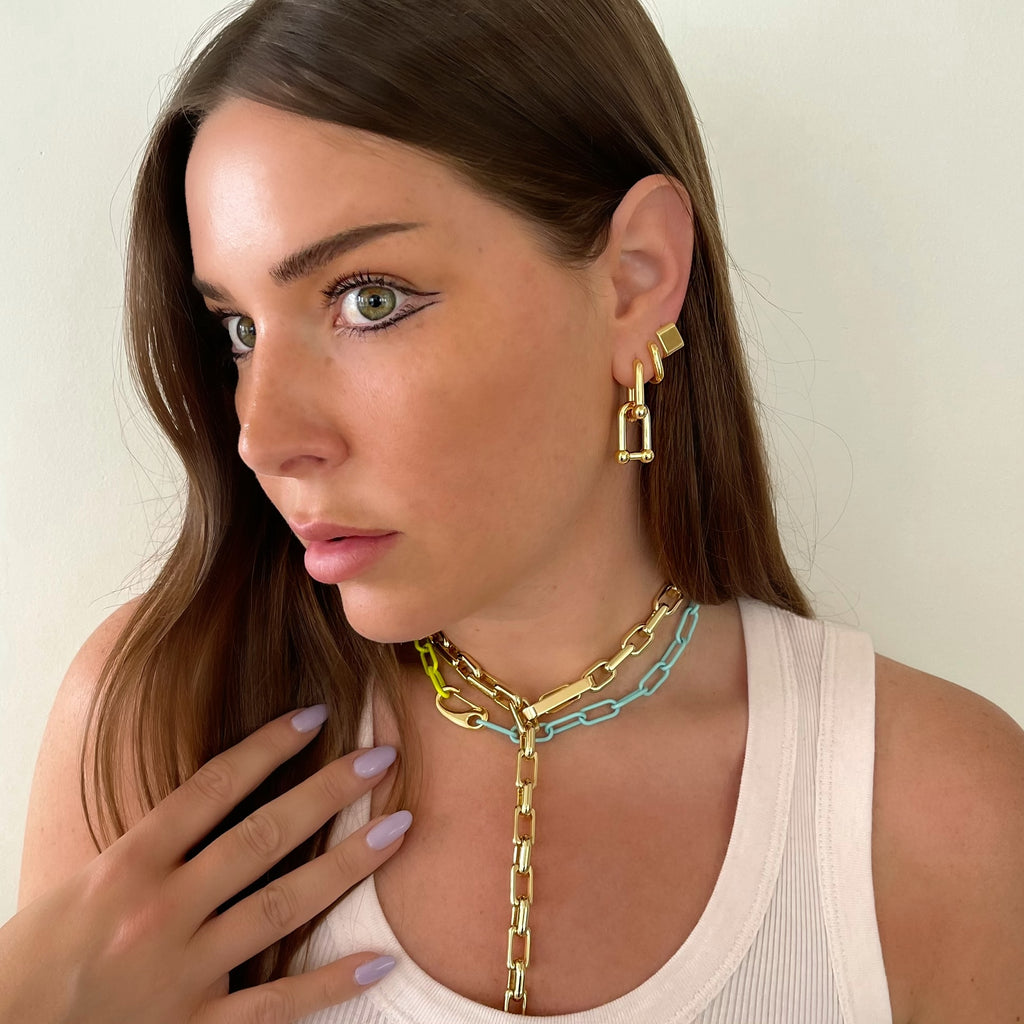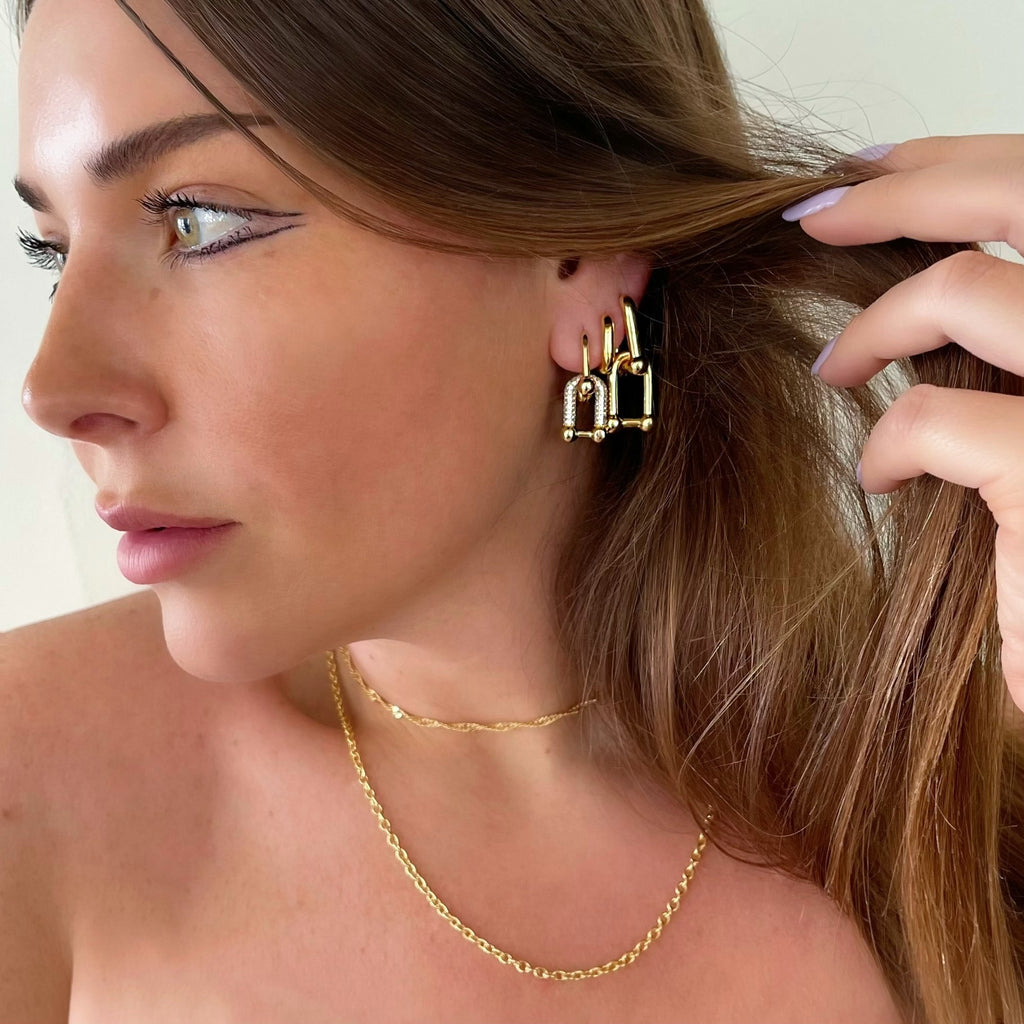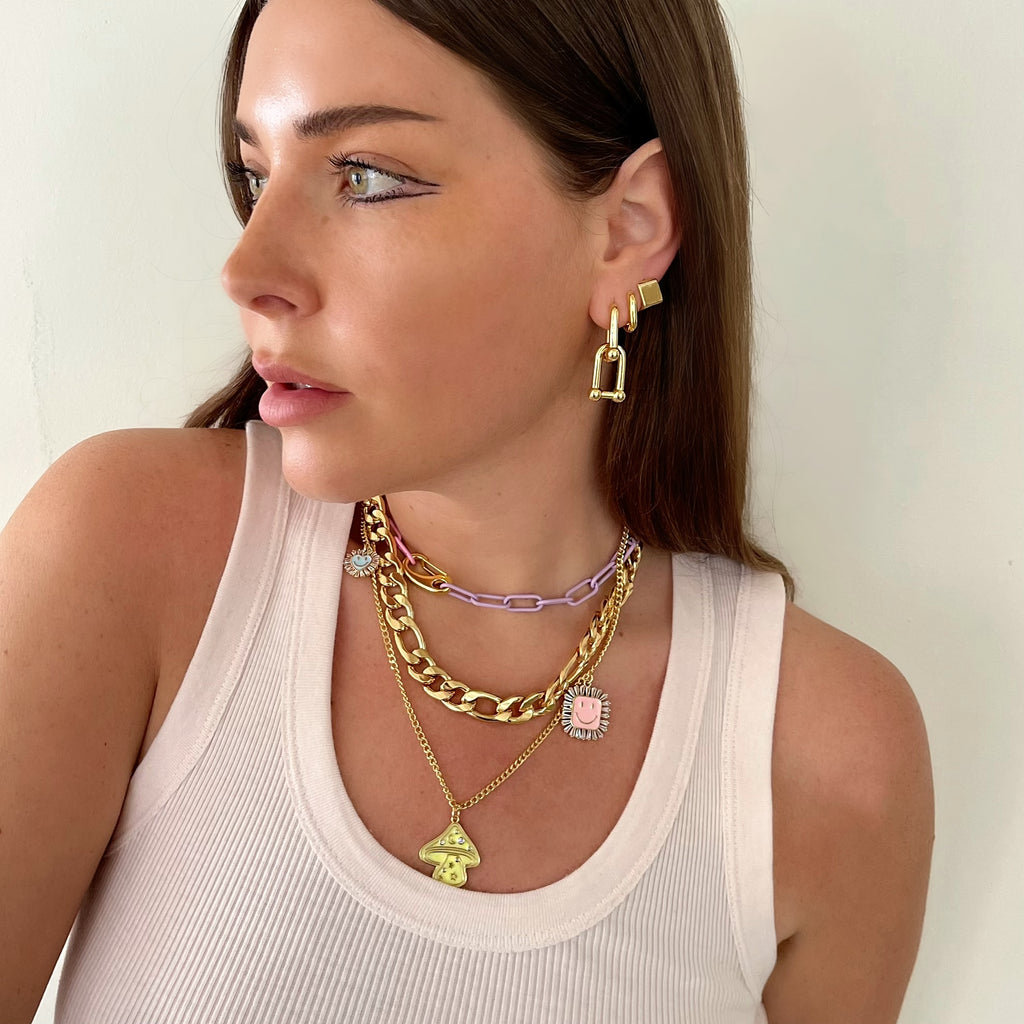 $ 133.00
$ 0.00
XL ROXBURY
This glossy jumbo version of my Roxbury earrings go perfectly with the Roxbury bracelet and necklace which you can find on a separate listing. 
Like so many of my earring designs you can easily remove the Roxbury link and wear the hoops alone -  I love a two in one design!

Available as a pair or as a single to mix and match with my other earrings from the collection.