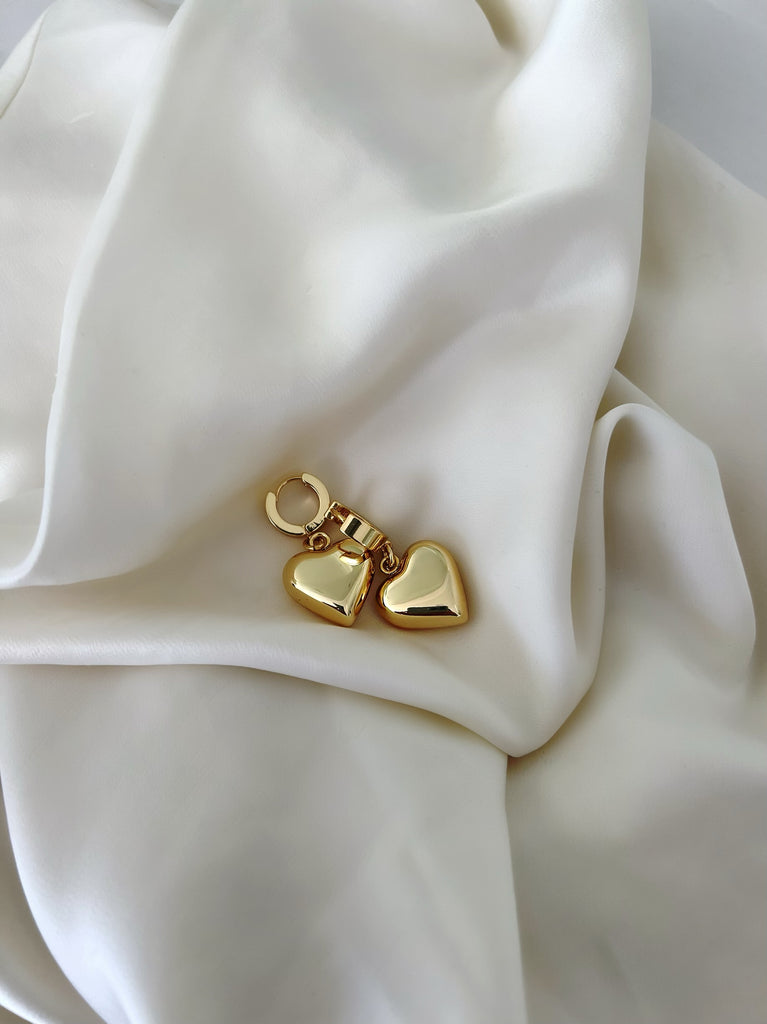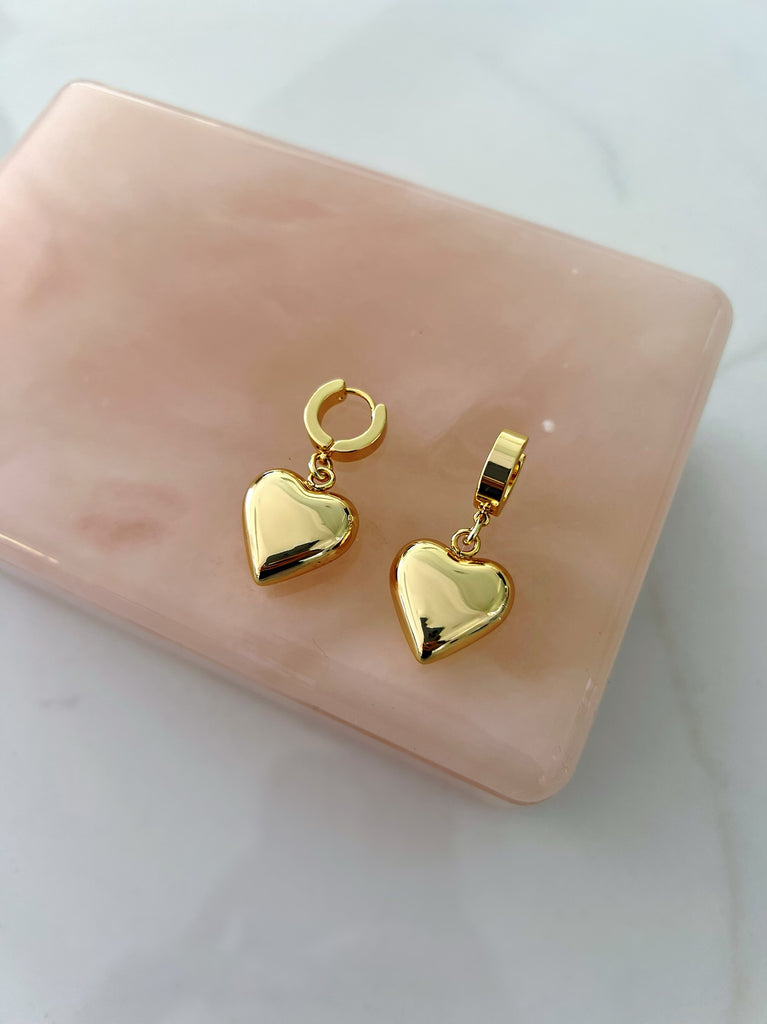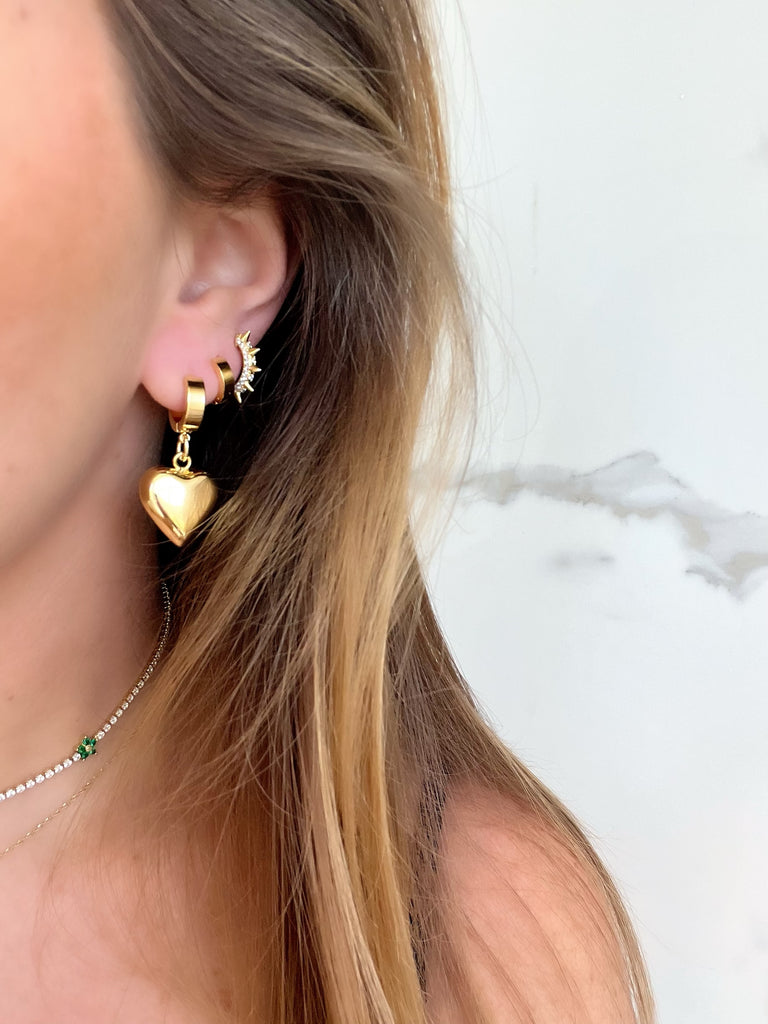 $ 120.00
$ 0.00
MINI MÉTAL HEARTS
These adorable mini jumbo heart hoop earrings are a slightly smaller version of my jumbo metal hearts. Are used one of my favorite hoop designs for this design. They are so comfortable and flattering on the ear. This is a classic that you will keep in your collection forever.
Sold a single so that you can mix and match. Choose a pair and save five dollars.
Handmade and designed by me in LA.