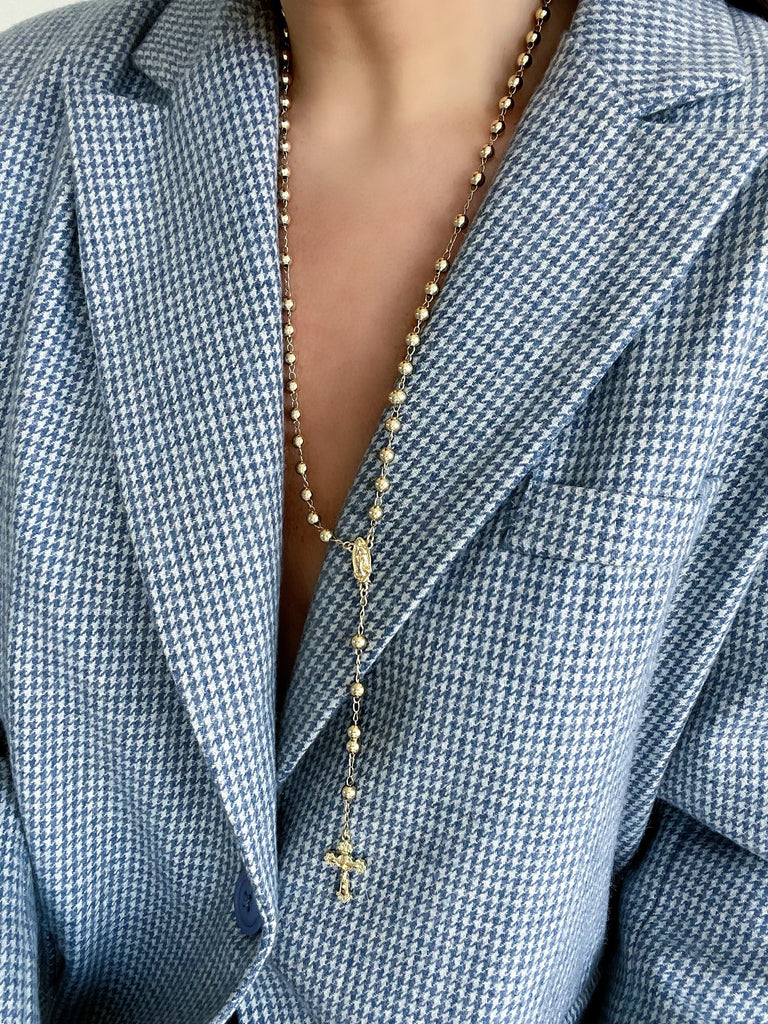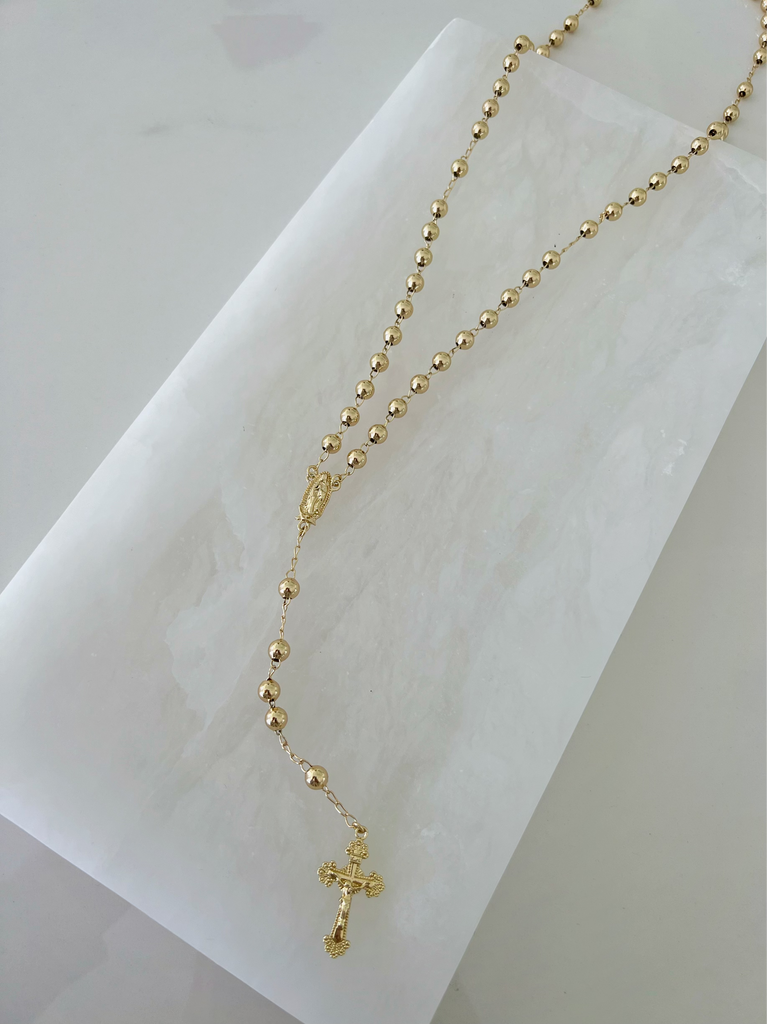 $ 105.00
$ 0.00
MERCY ROSARY
The Mercy Rosary is an heirloom design, classic, romantic and feminine. Made with champagne, gold tone chain with ball detailing.
A beautiful and detailed cross hangs from the end of the rosary.
Easy to slip over your head design or use the clasp closure to double around your neck for a layered look.
Necklace 27" around.
Handmade and designed by me in LA.