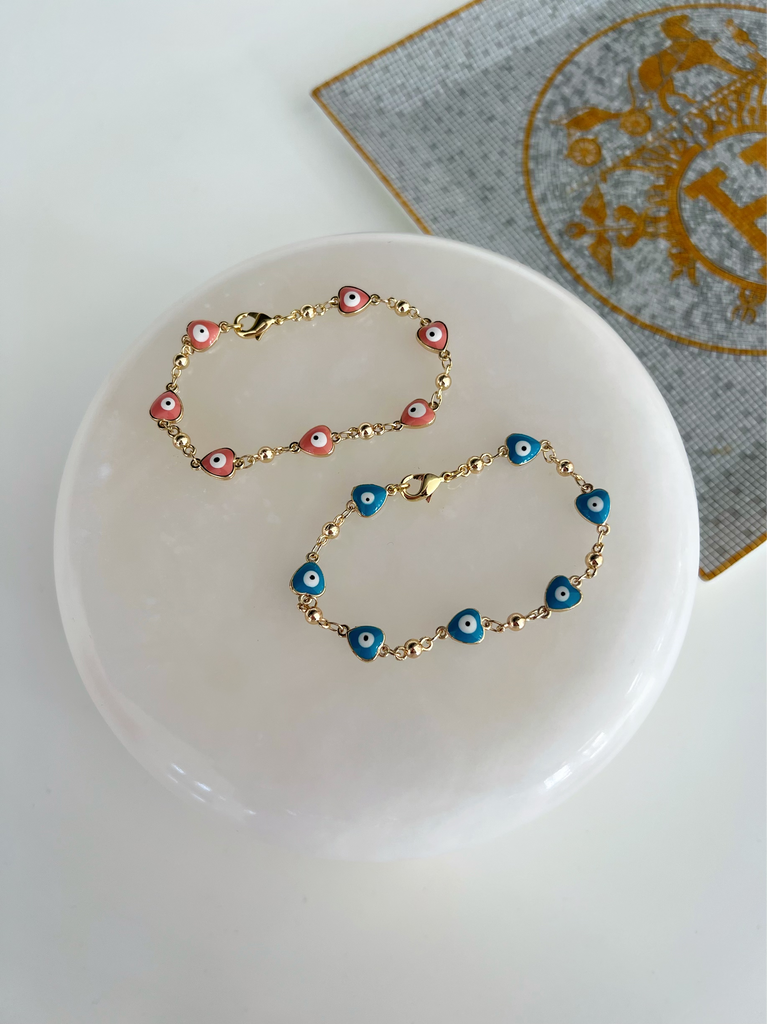 $ 57.00
$ 0.00
MATI BRACELET
The ancient "evil eye" is said to protect you from bad vibes- don't we all need that. 

Evil eyes are some of the most requested designs from you but as always I had to love them to add them to my collection.

Mati Bracelets are available in blush and blue color.