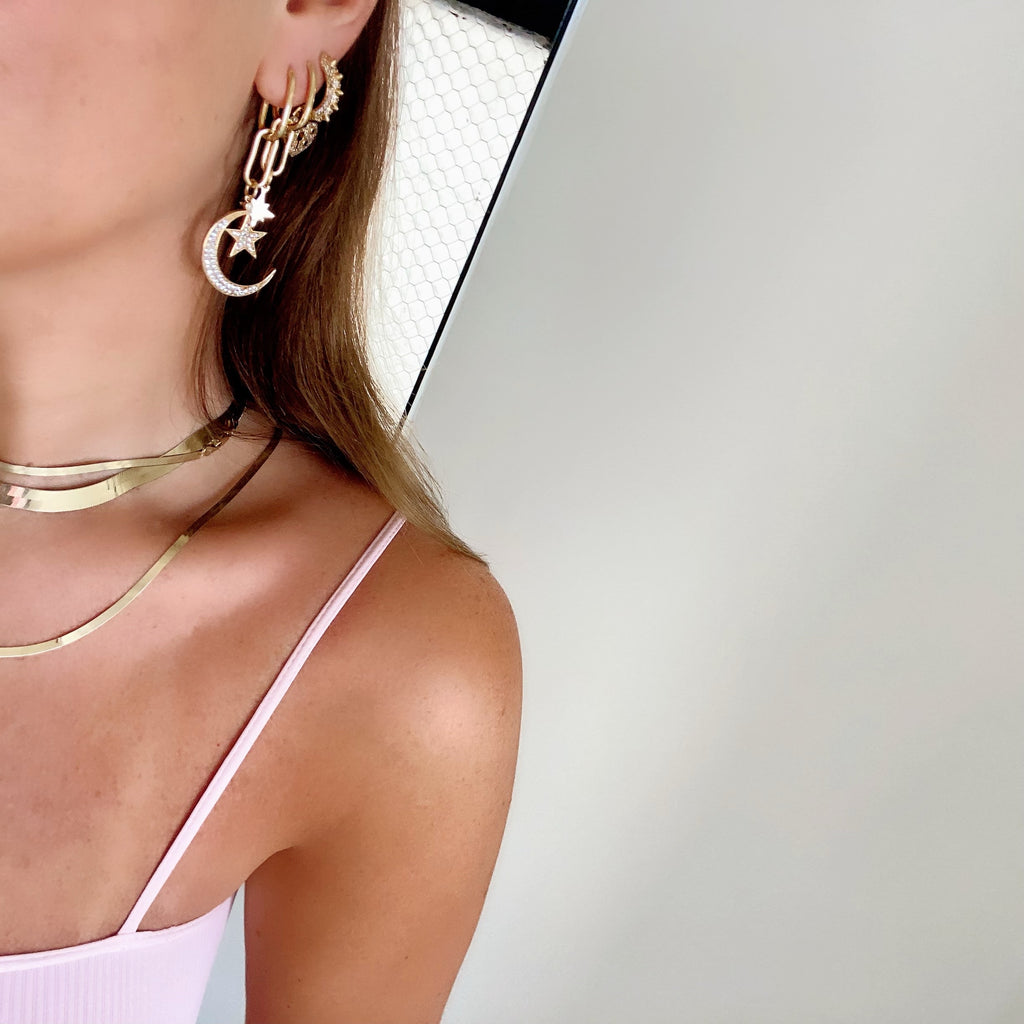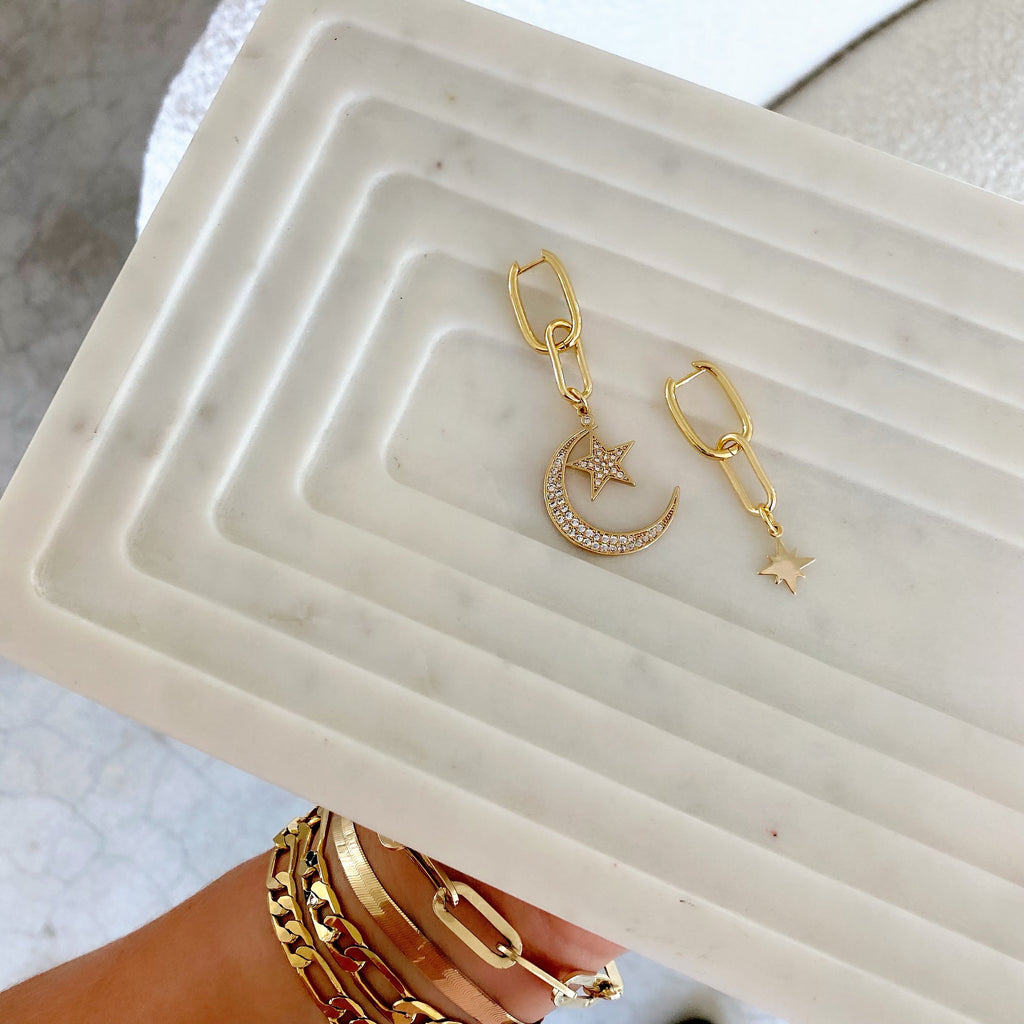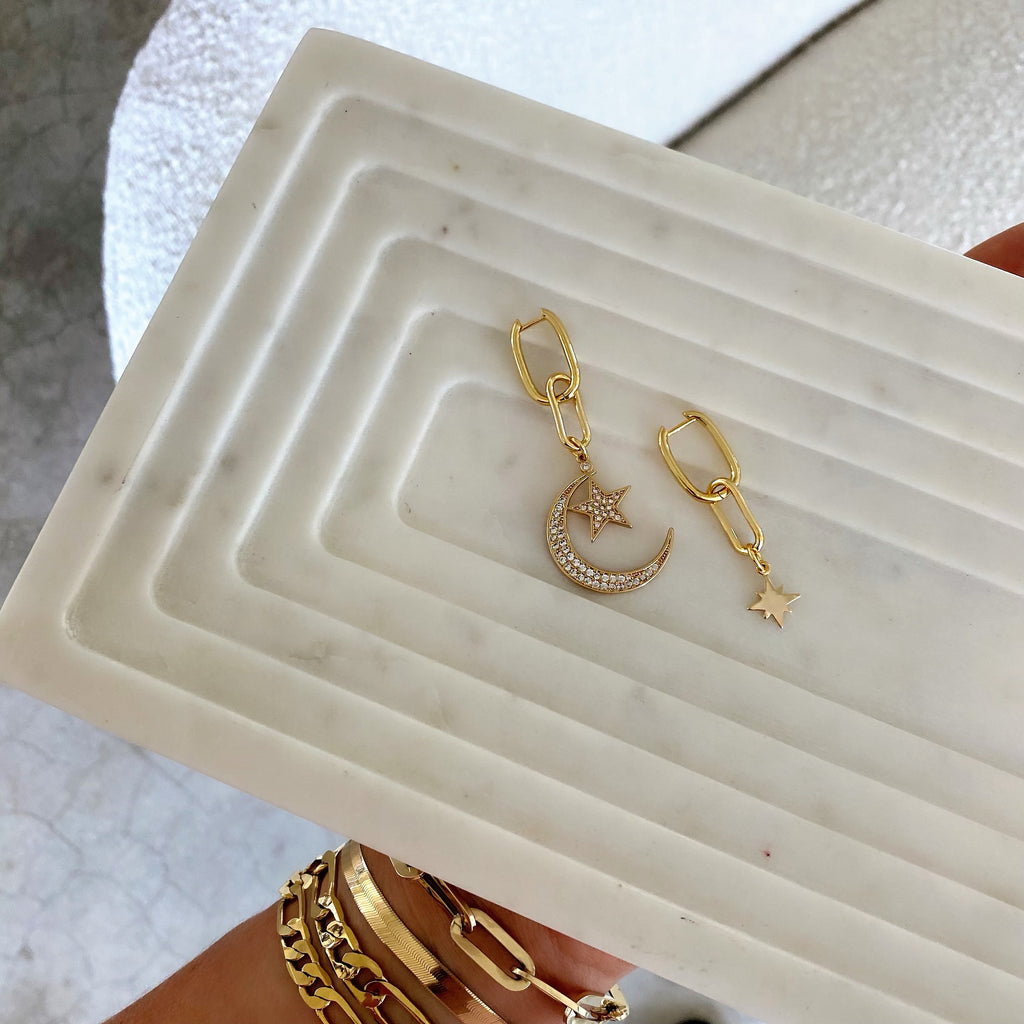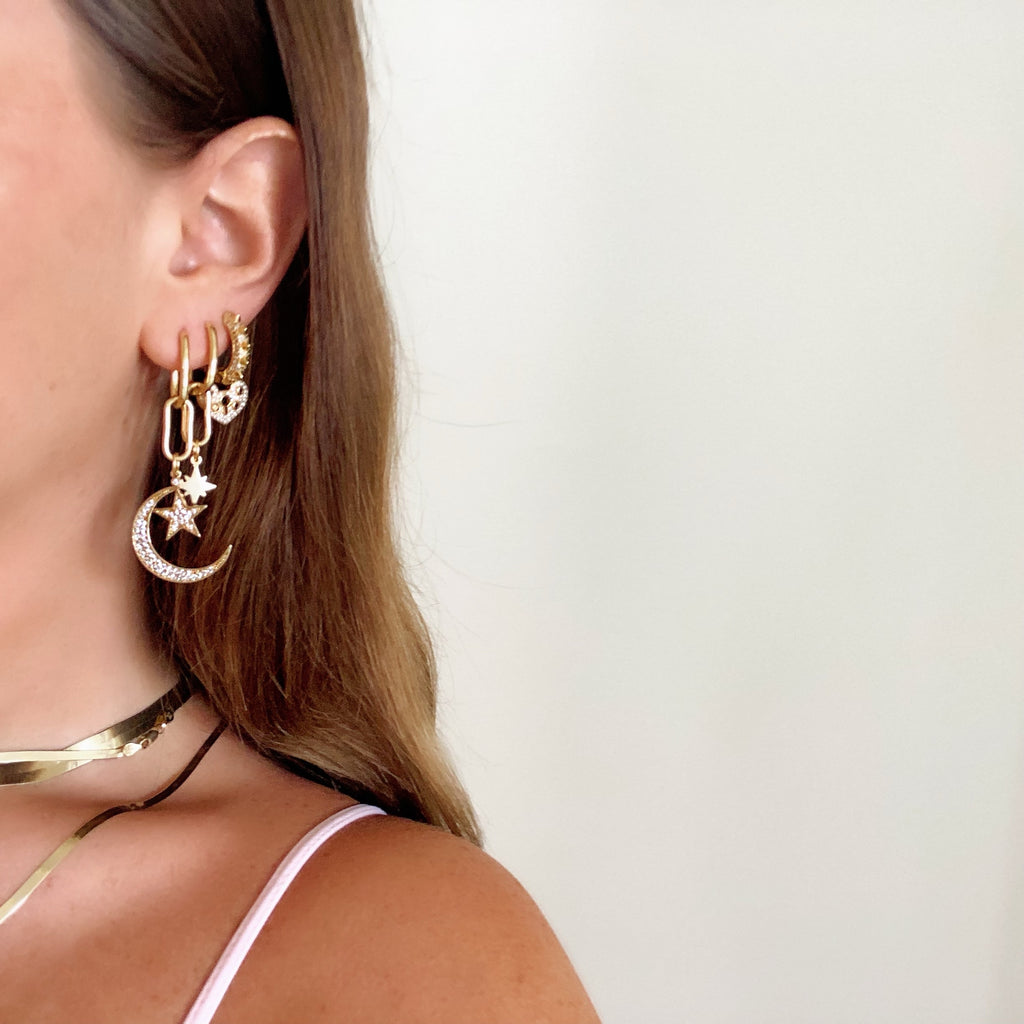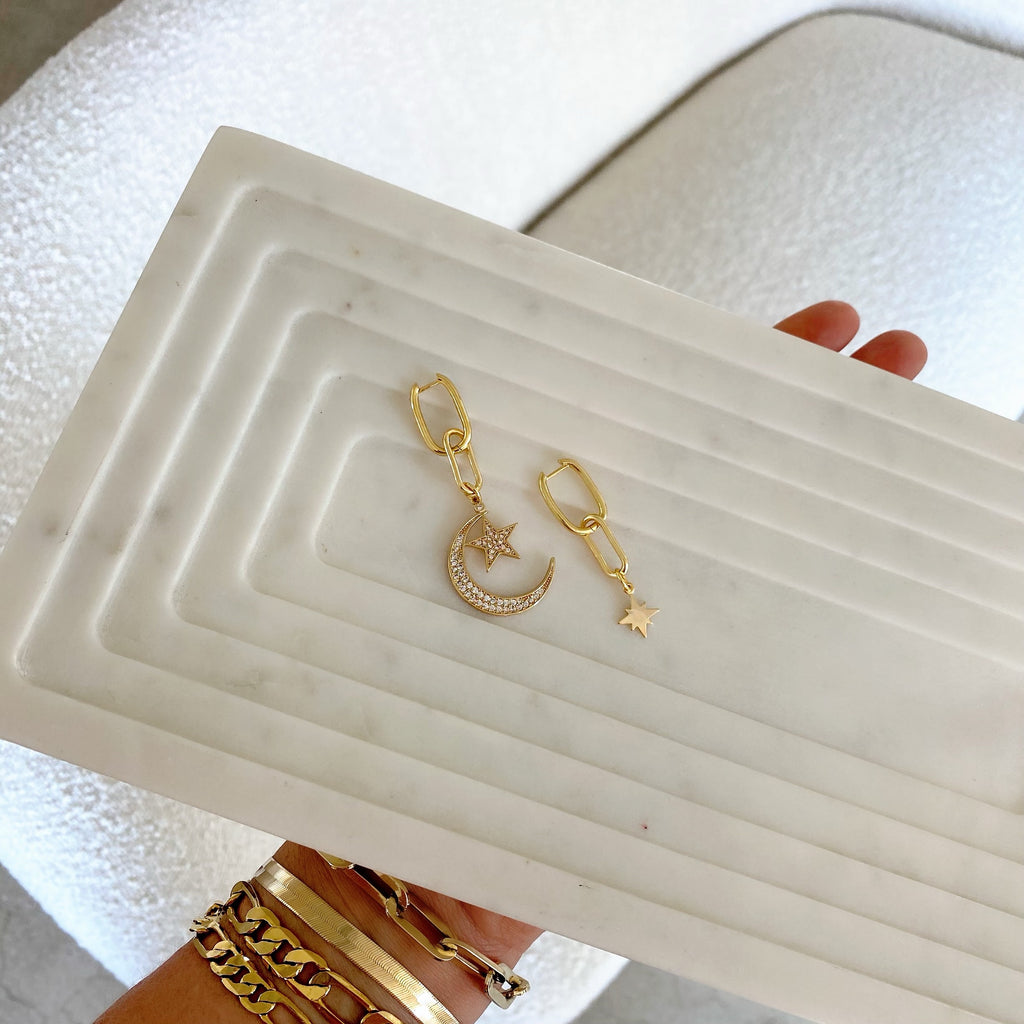 $ 70.00
$ 0.00
LUNA EARRINGS
So in love with these Luna, mix and match collection earrings! And like so many of my earring designs you can remove the charms and wear the hoops alone, a two in one design.
The Luna earrings are sold individually or as a pair. A pair will come as shown in the photos not matching. 
I love layering them on one ear as shown or wear one on each ear for a super unique one-of-a-kind look!
Choose the pair and save $5!
Handmade and designed by me.