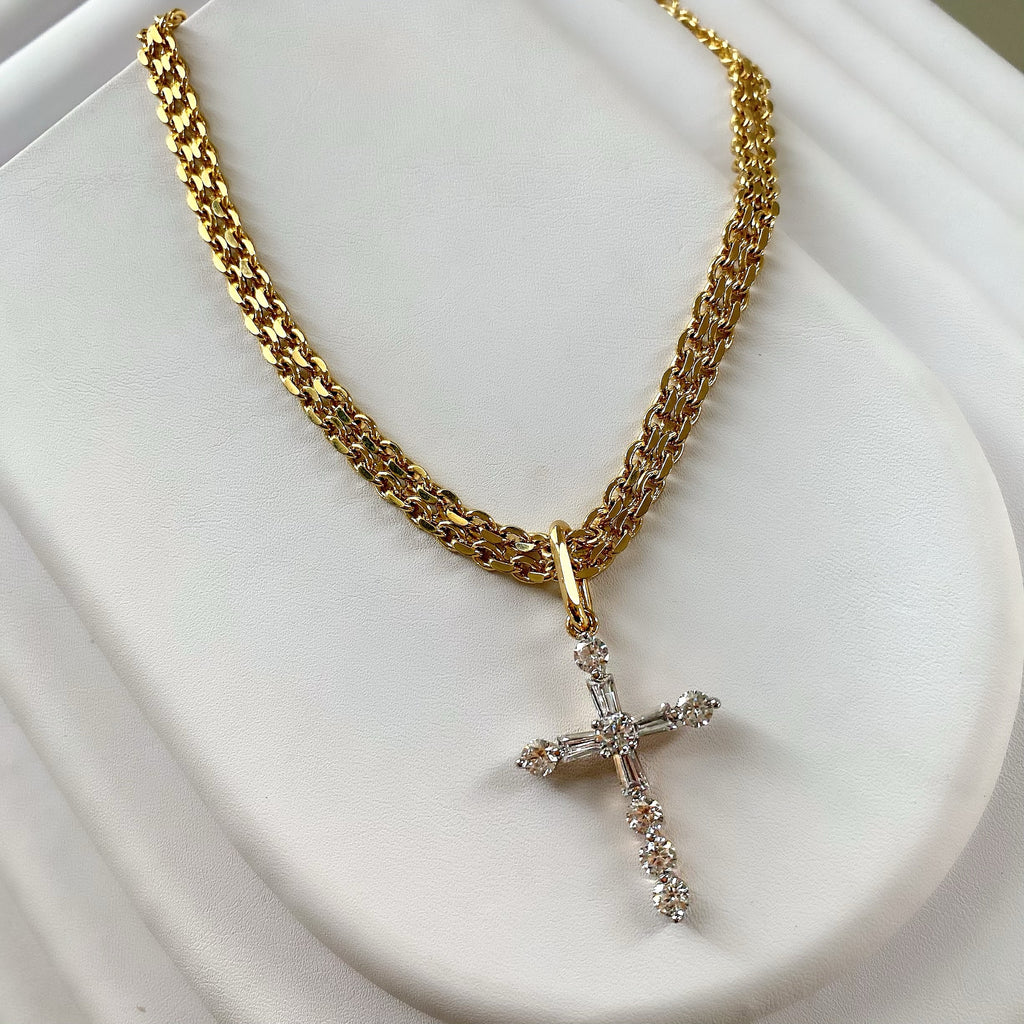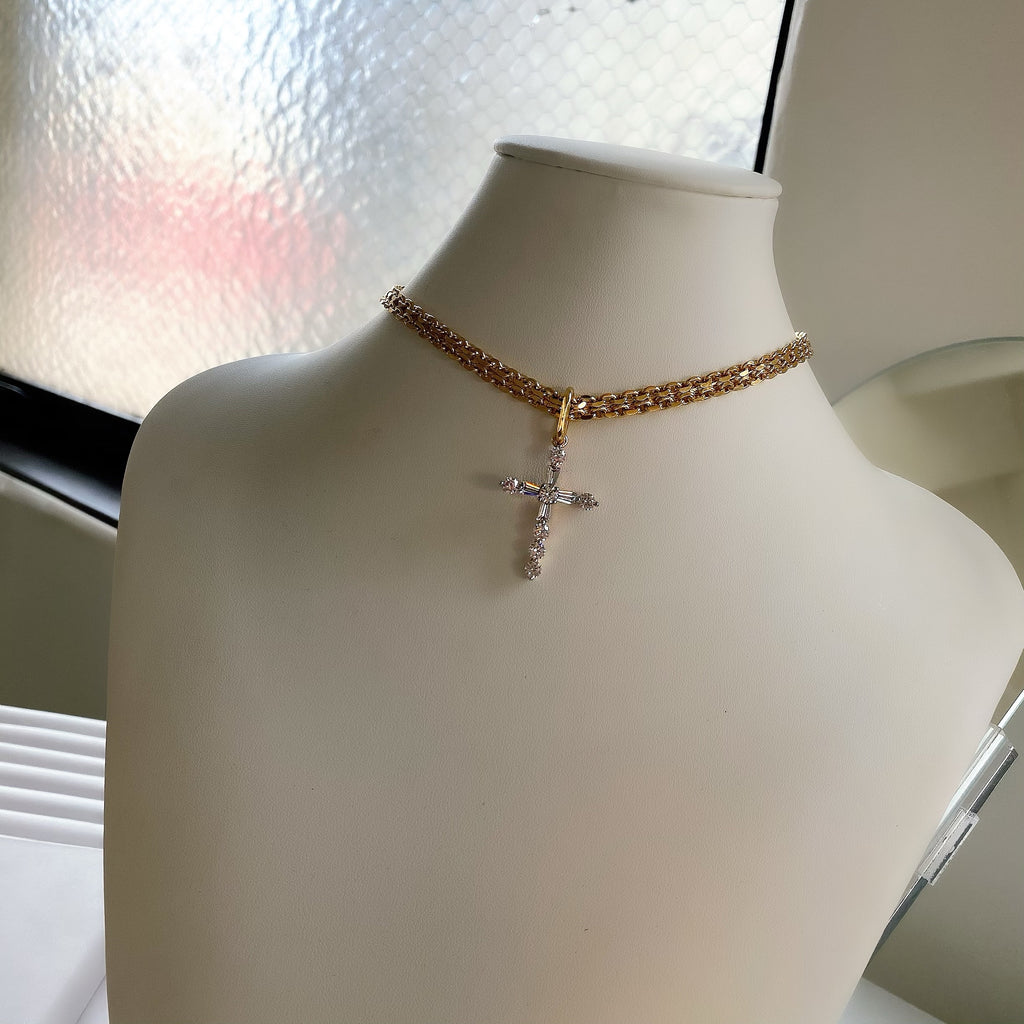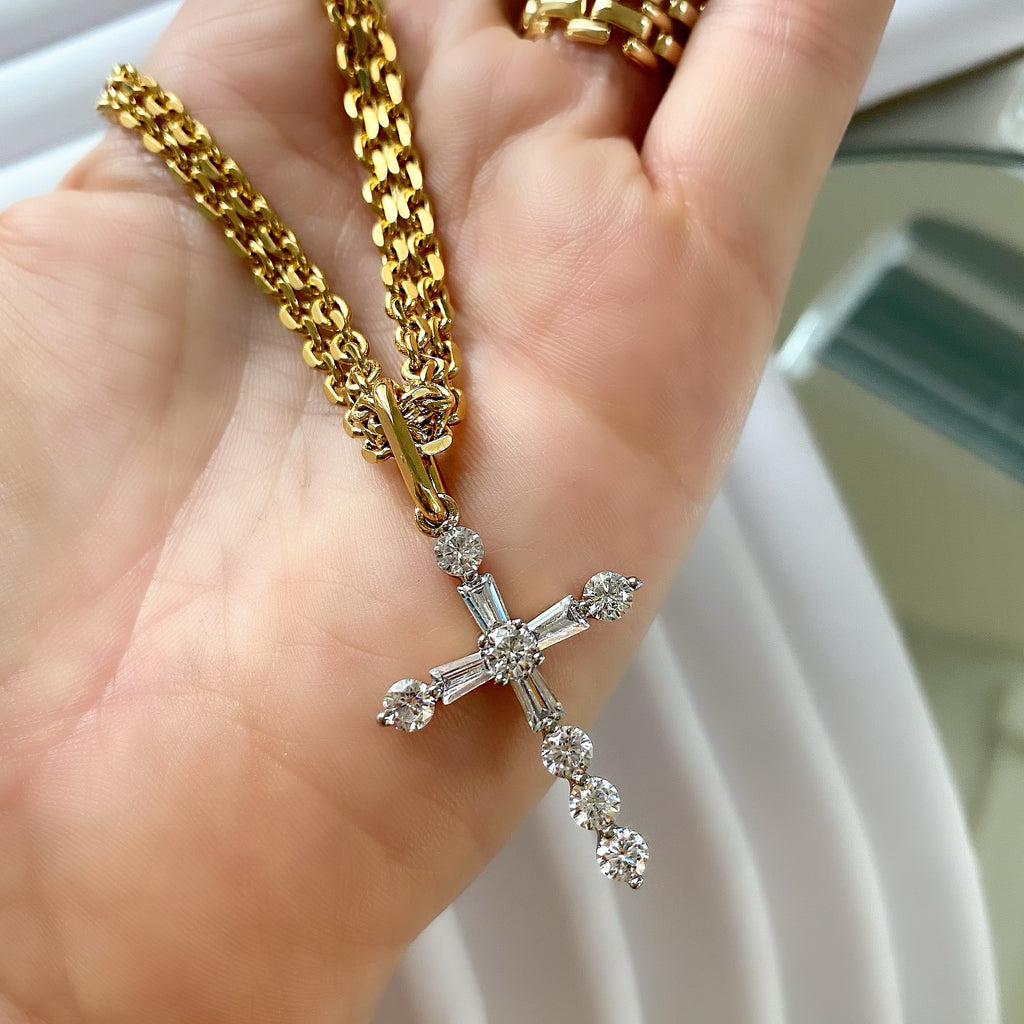 $ 143.00
$ 0.00
LUCE JEWEL CROSS NECKLACE
This necklace is beautiful as a choker or short necklace. The beautifully intricate diamond like cross easily comes off of the chain so that you can wear this design two ways!
The chain is gorgeous on its own. A 1970s vintage style vibe!
Made with gold filled chain.
Handmade by me here in LA.