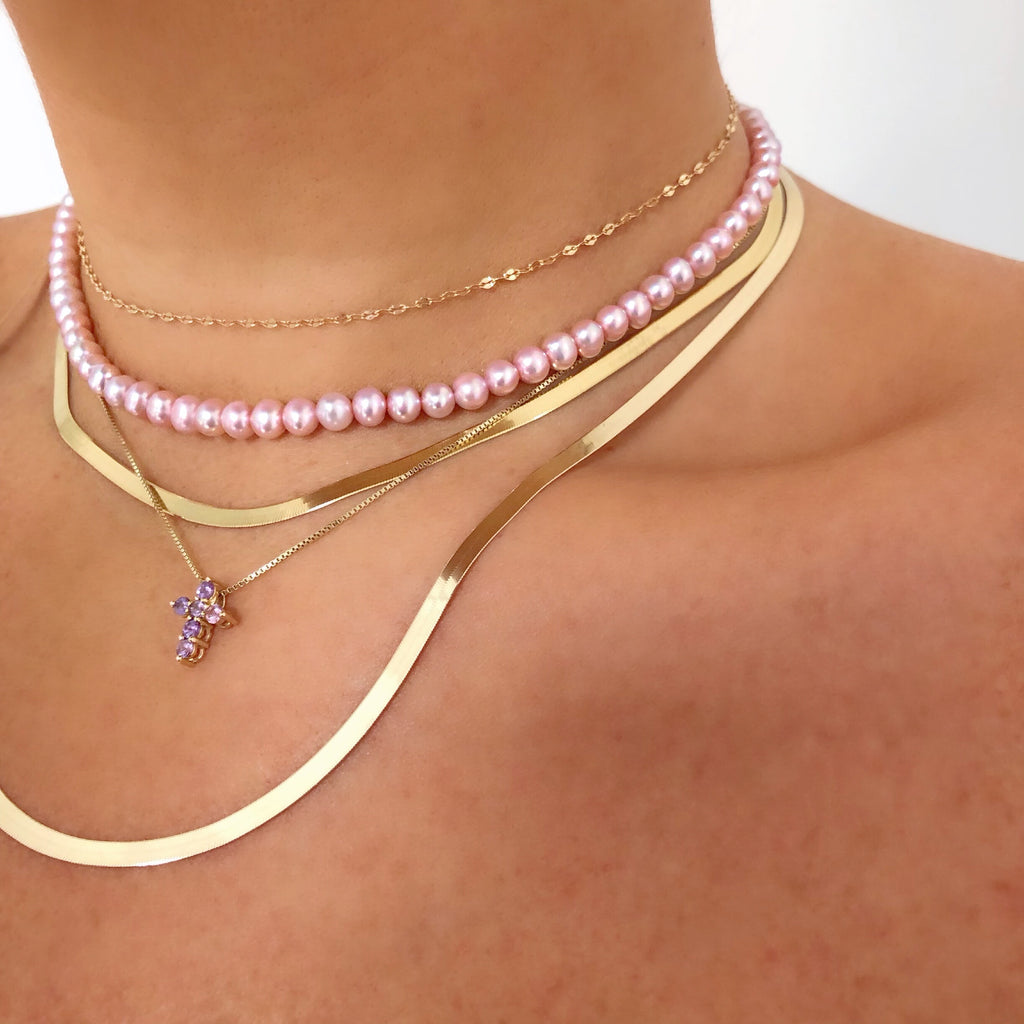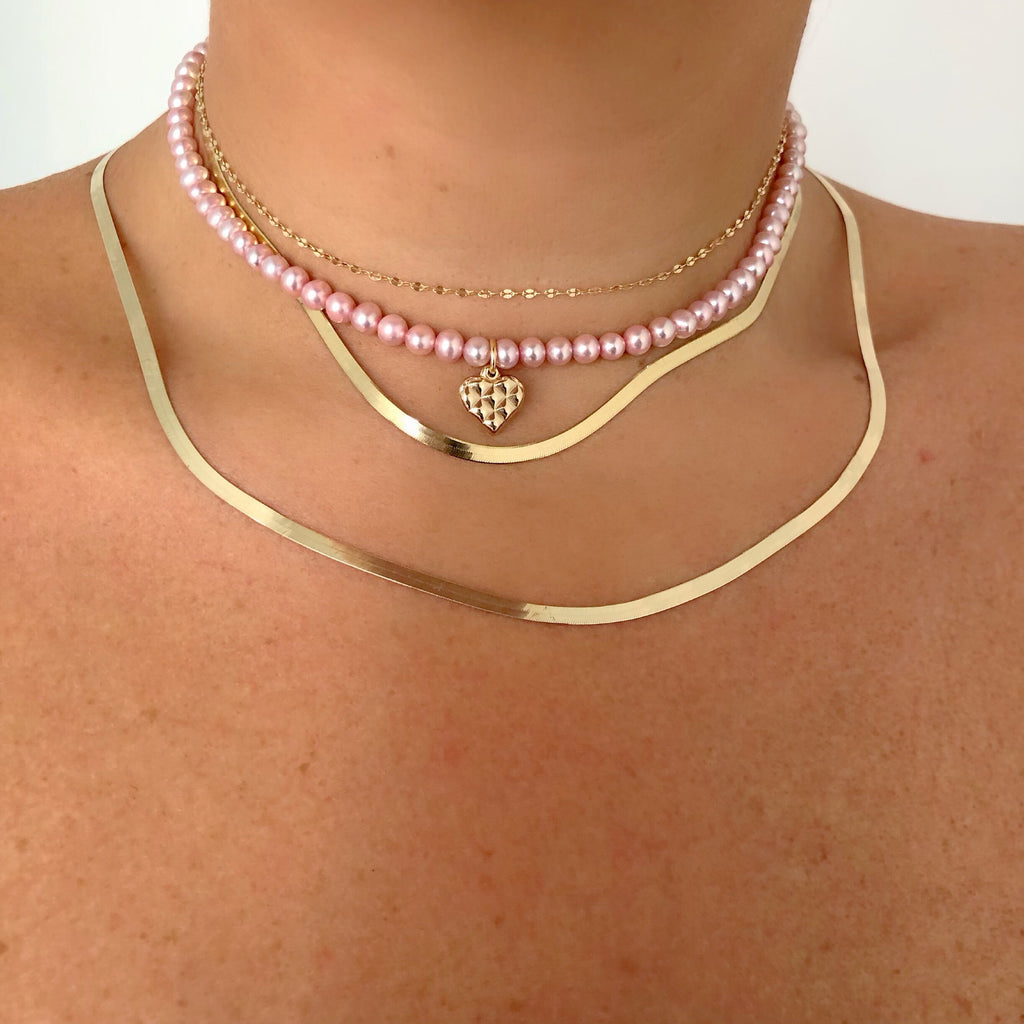 $ 120.00
$ 0.00
LALA PINK PEARLS
Made with large and genuine pearls in the most beautiful iridescent pink tone. These pearls are the perfect blush pink with AB iridescence! You can clearly see beautiful rainbow tones.
I love classic pieces with fresh twists. This necklace is a beautiful take on a classic pearl necklace in a shorter, modern length and with gorgeous, not typical pink pearls! 
Choose with or without the solid 14K Coco Heart charm. 
For reference, I am wearing the 14 inch length option. 
Sack this gorgeous design with other necklaces from the collection to create your own unique stack!