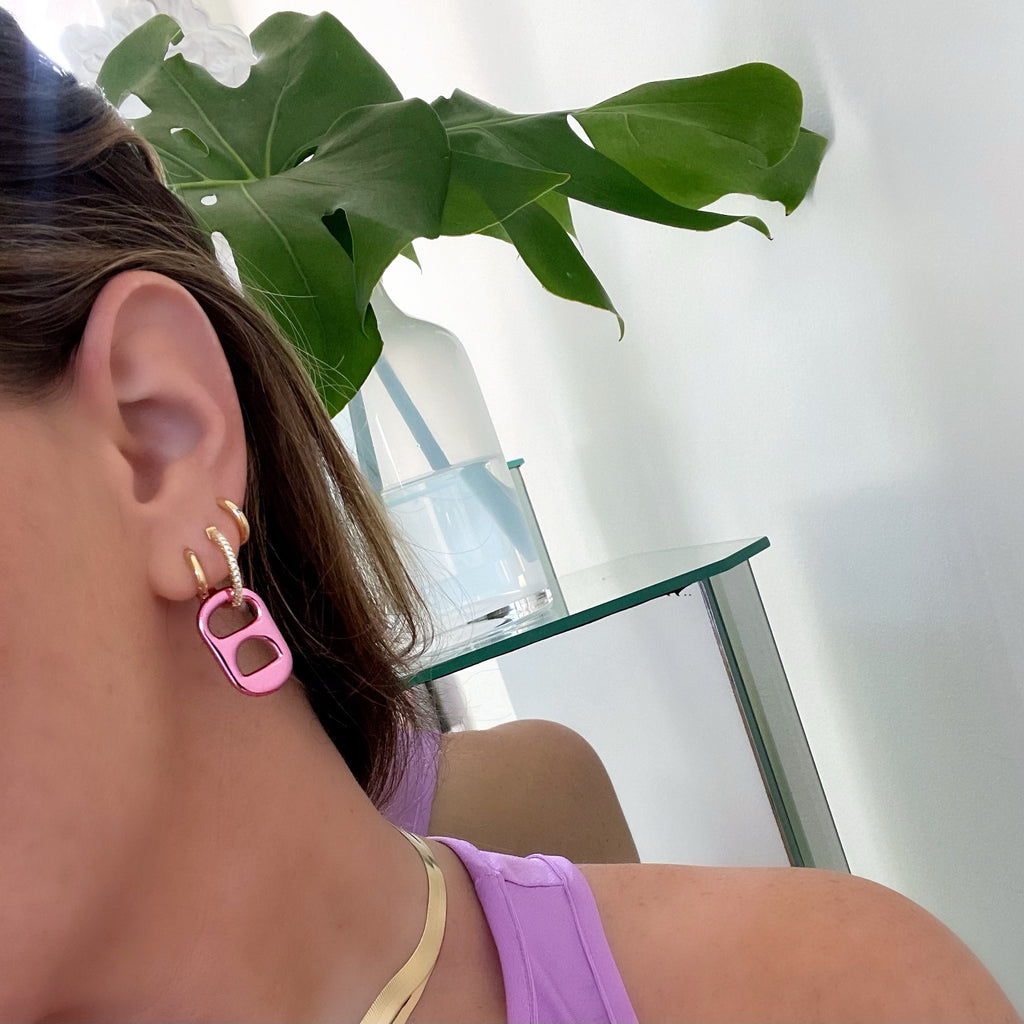 $ 65.00
$ 0.00
J'ADORE DIET SODA HOOP
The J'Adore Diet Soda hoop is a gorgeous metallic pink diet soda pendant hung from a medium size crystal pavé hoop. The diet soda charm is easily removable from the hoop for a two in one design, like so many of my earrings are!
This gorgeous sparkly metallic pink design is a must for your ear stacks.
Sold as singles so that you can mix and match.
Handmade and designed by me in LA.