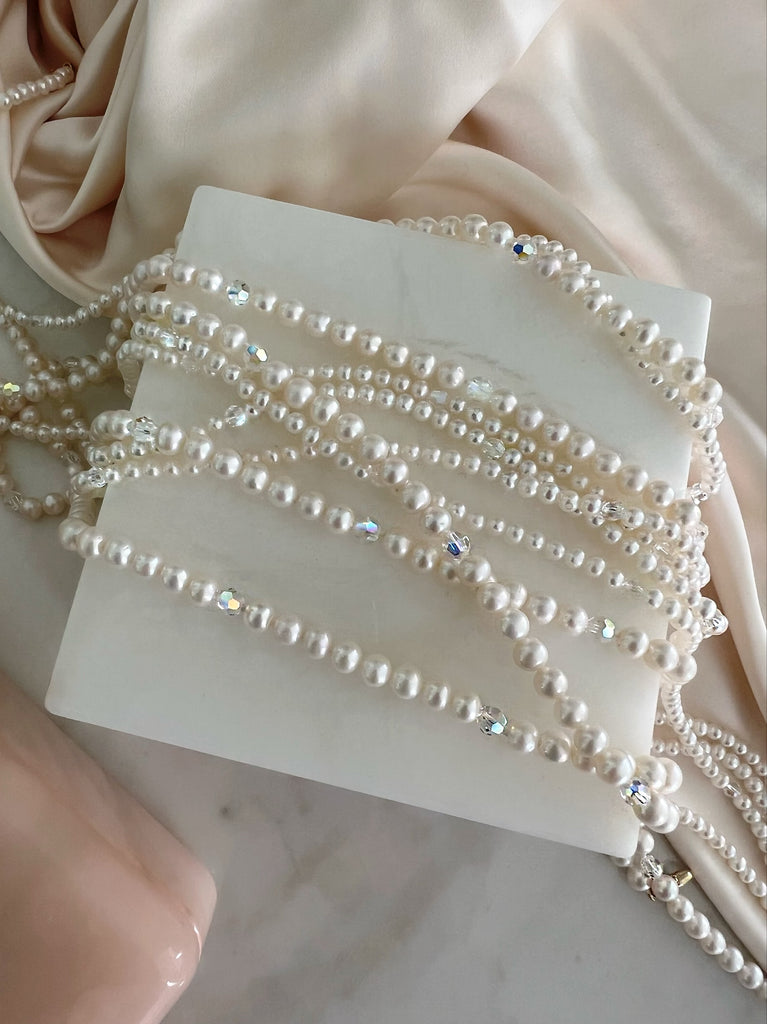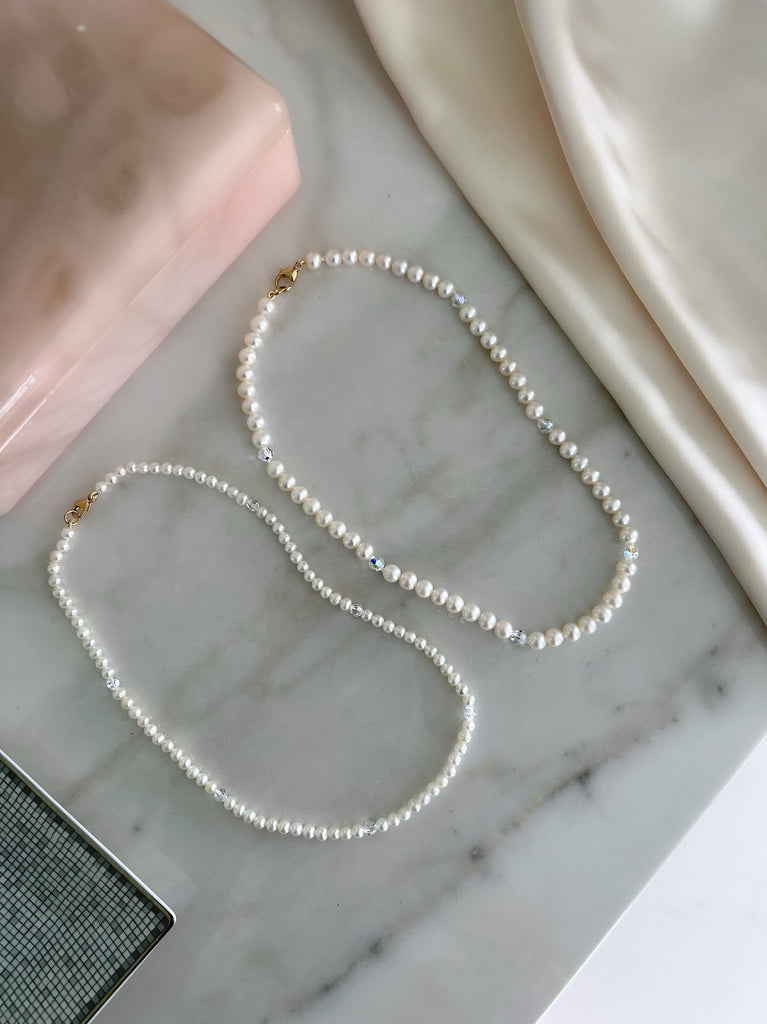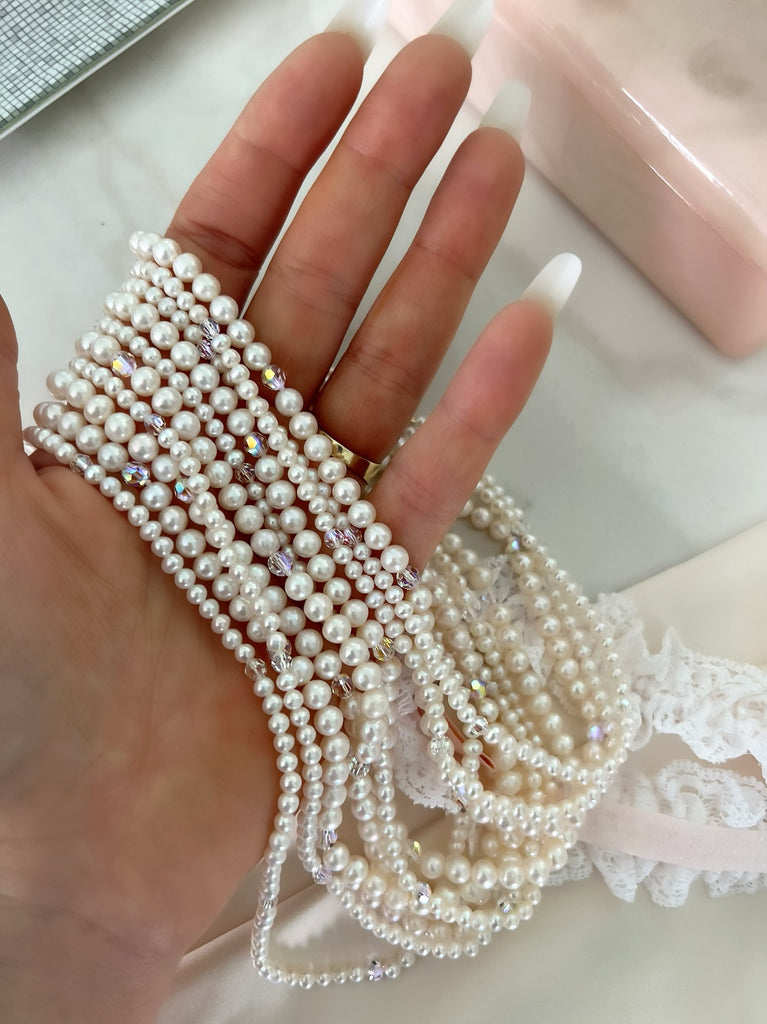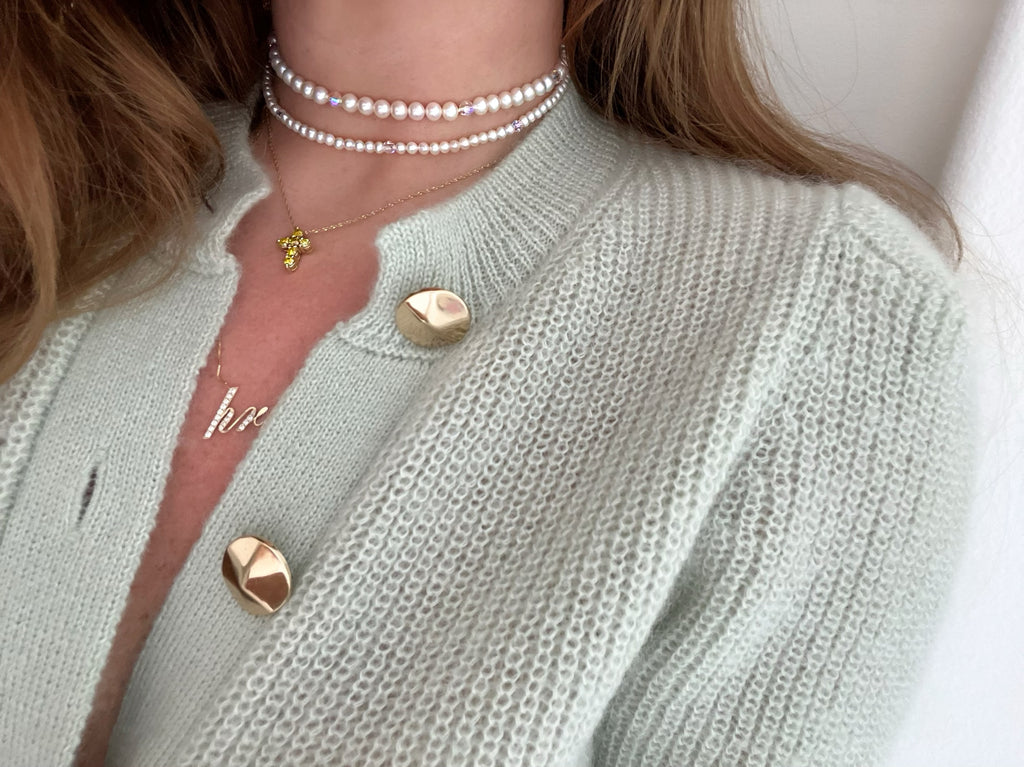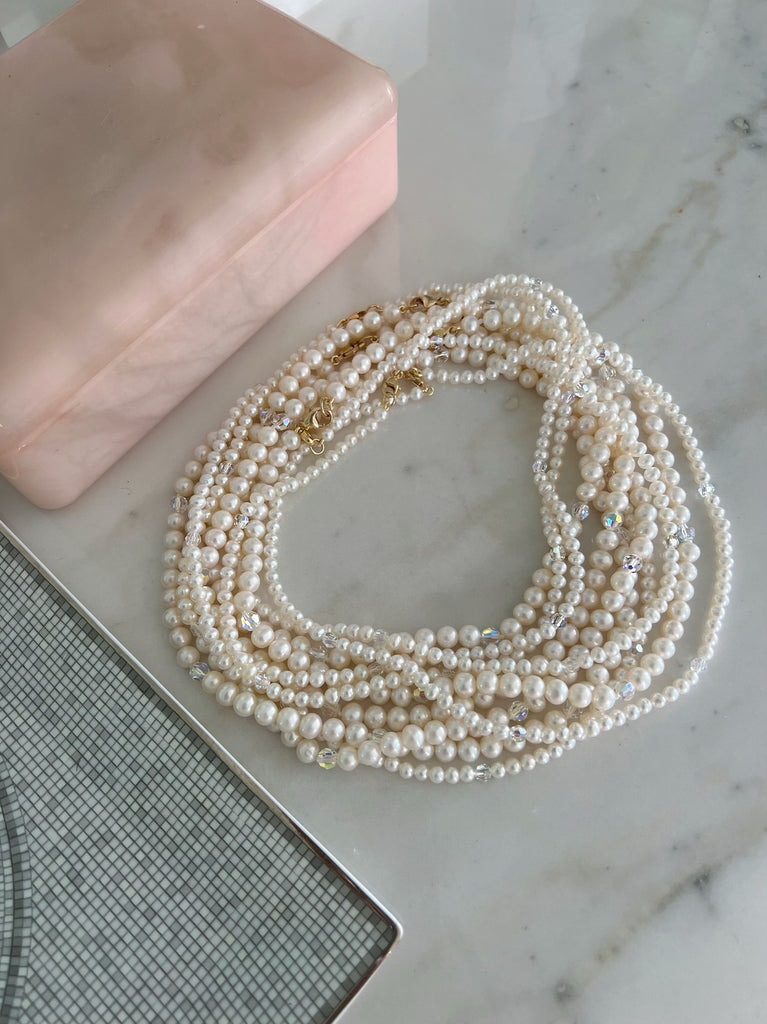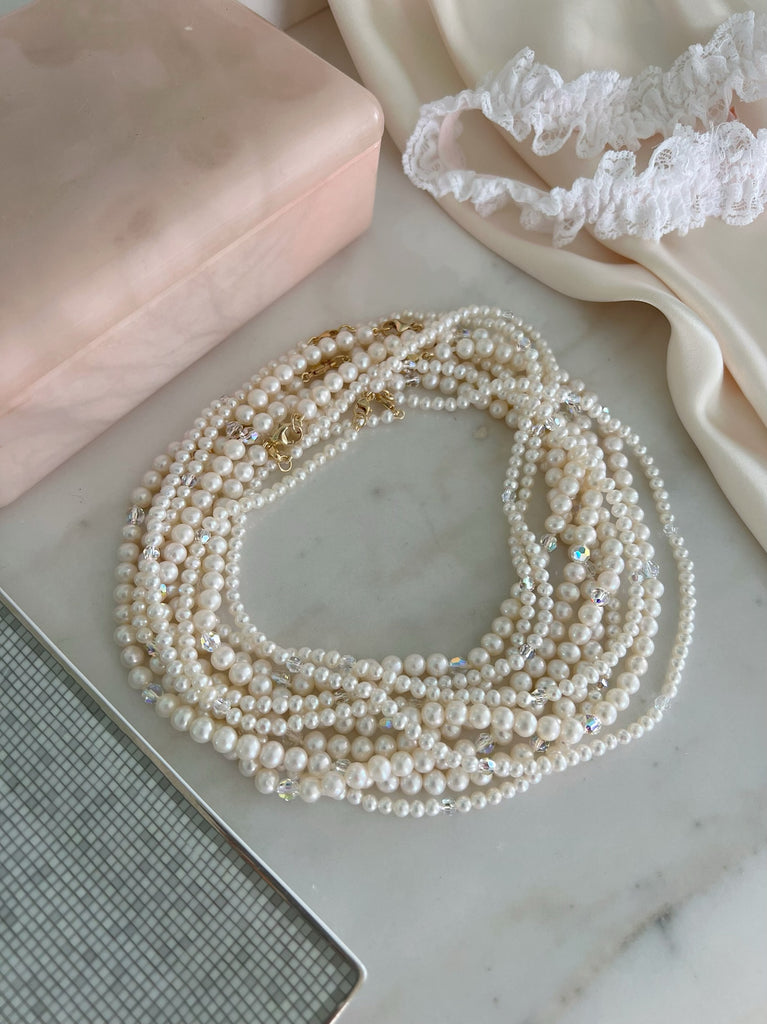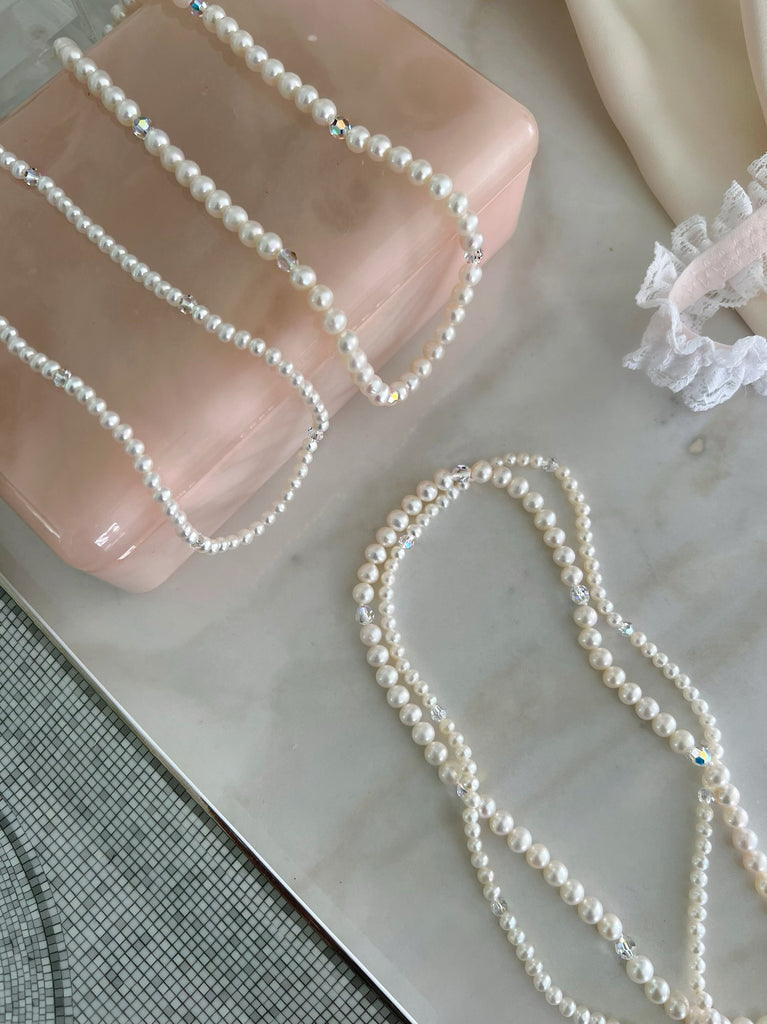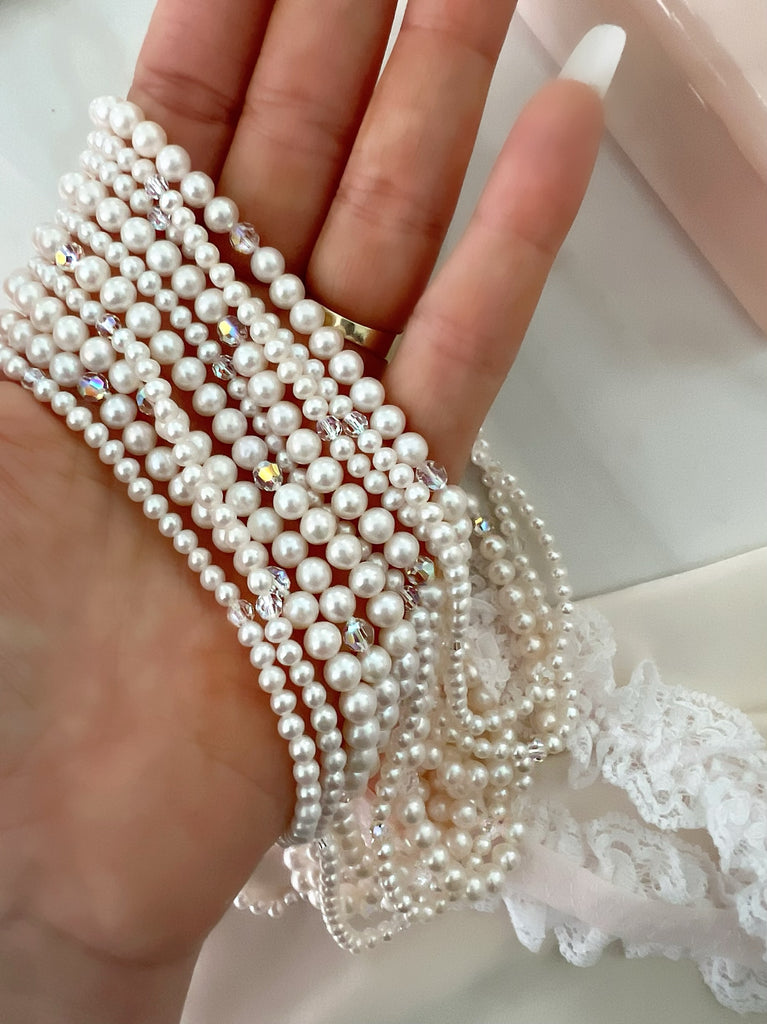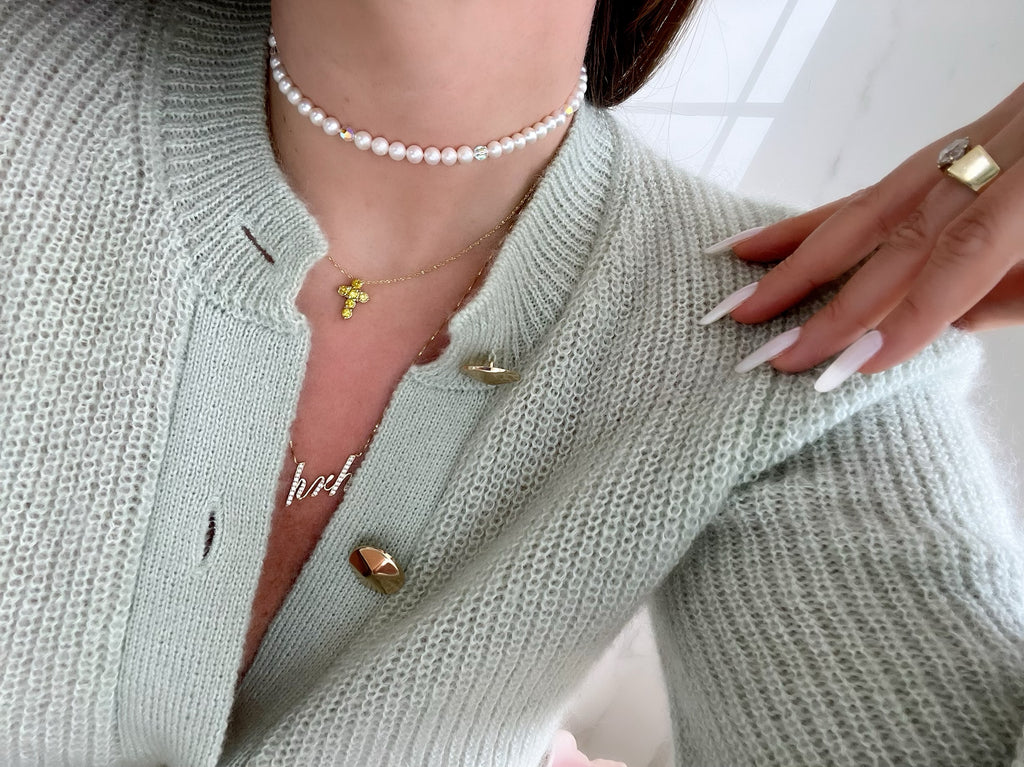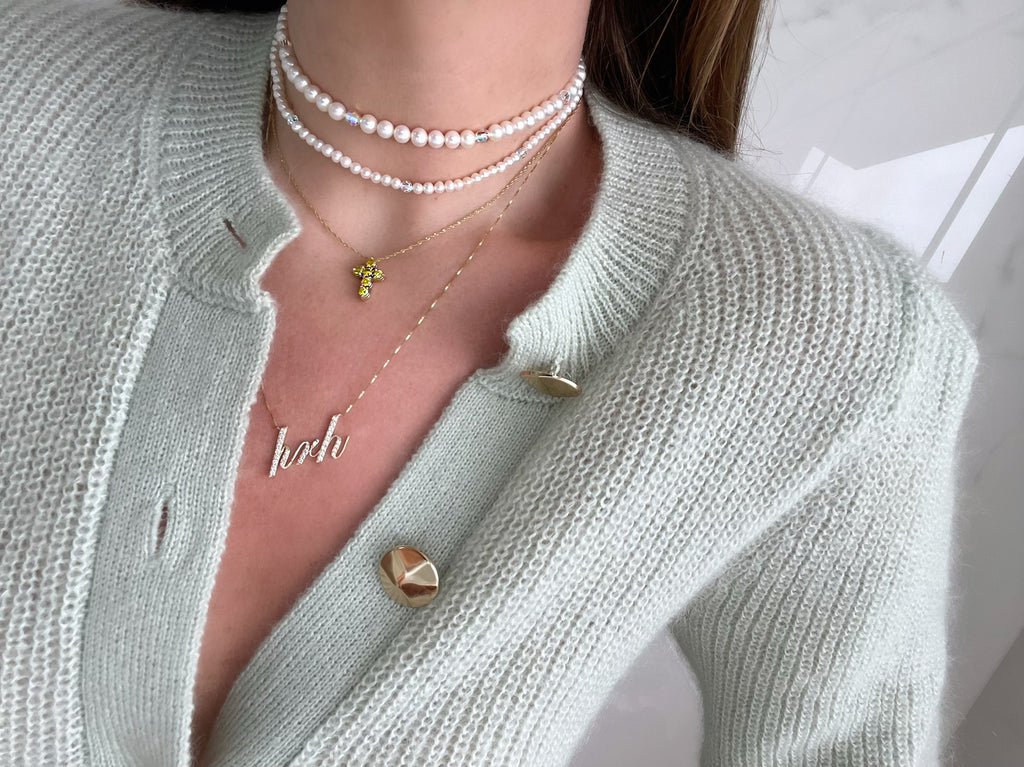 $ 160.00
$ 0.00
HRH WEDDING PEARLS
I'll be wearing these genuine pearls and Swarovski crystal necklace designs on my wedding. I love them so much I wanted to share them with you too.
I don't love traditional wedding jewelry that can only be worn once. Like so much of my jewelry and wardrobe I love to wear and design things that I can wear everyday if I want. These classic pearl necklaces with a twist are perfect for everyday.
From the beginning of my line, I have used AB crystals in my designs so of course I wanted to incorporate them for my special day!
The medium size pearl necklace has randomly placed AB crystals. The mini pearl necklace has randomly placed moonlight AB crystals. 
They look beautiful stacked and layered. The randomly placed Swarovski crystals give the most sparkle pop! 
These are all hand strung from start to finish and finished with a beautiful and comfortable 14k gold filled lobster clasp. 
Handmade and designed by me in LA.