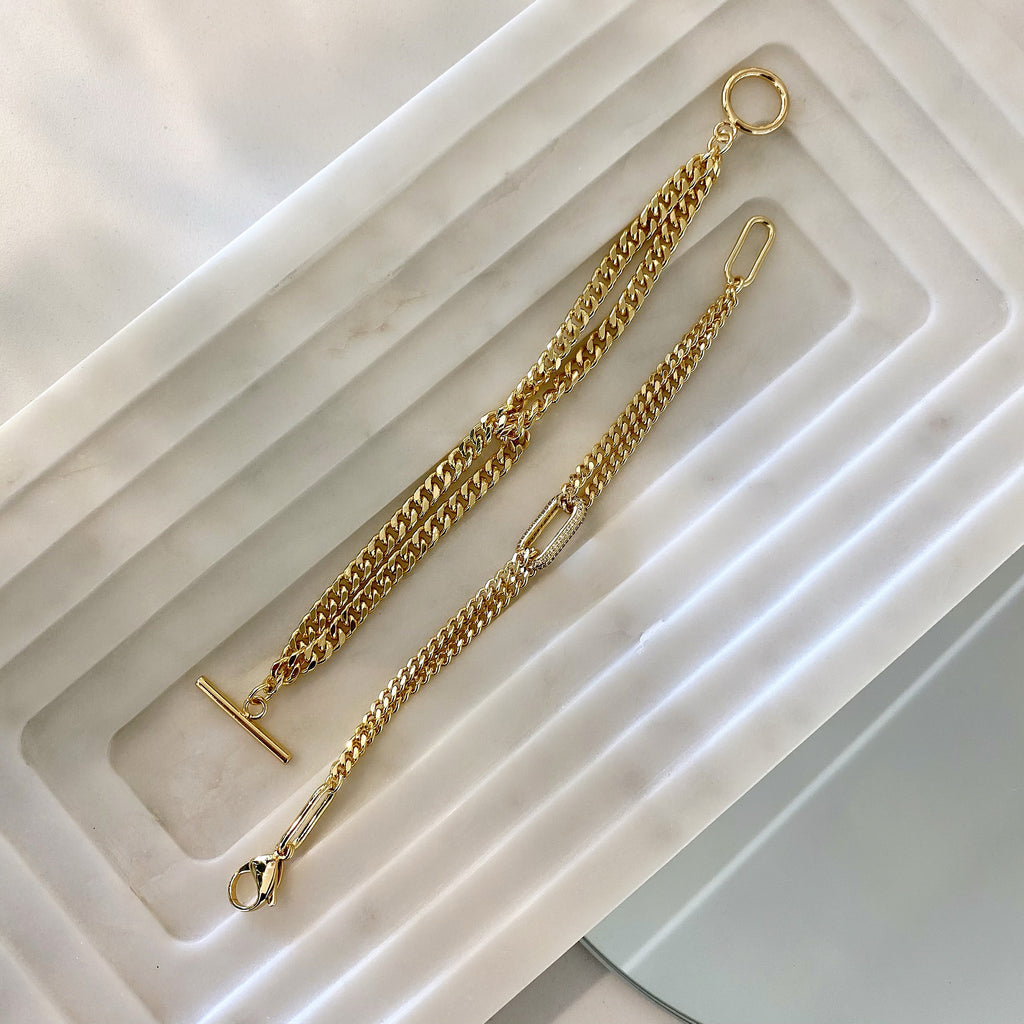 $ 67.00
$ 0.00
HARLOW BRACELETS
I love a good simple design using beautiful curb chain and these two bracelets are a perfect everyday piece. The pave link bracelet is made with a sturdy pave hardware in the center and the interlocking chain has two chains locked together to create a chic "knot" look.
For reference, I wear the 6" wrist size bracelet.
Handmade and designed by me here in LA.