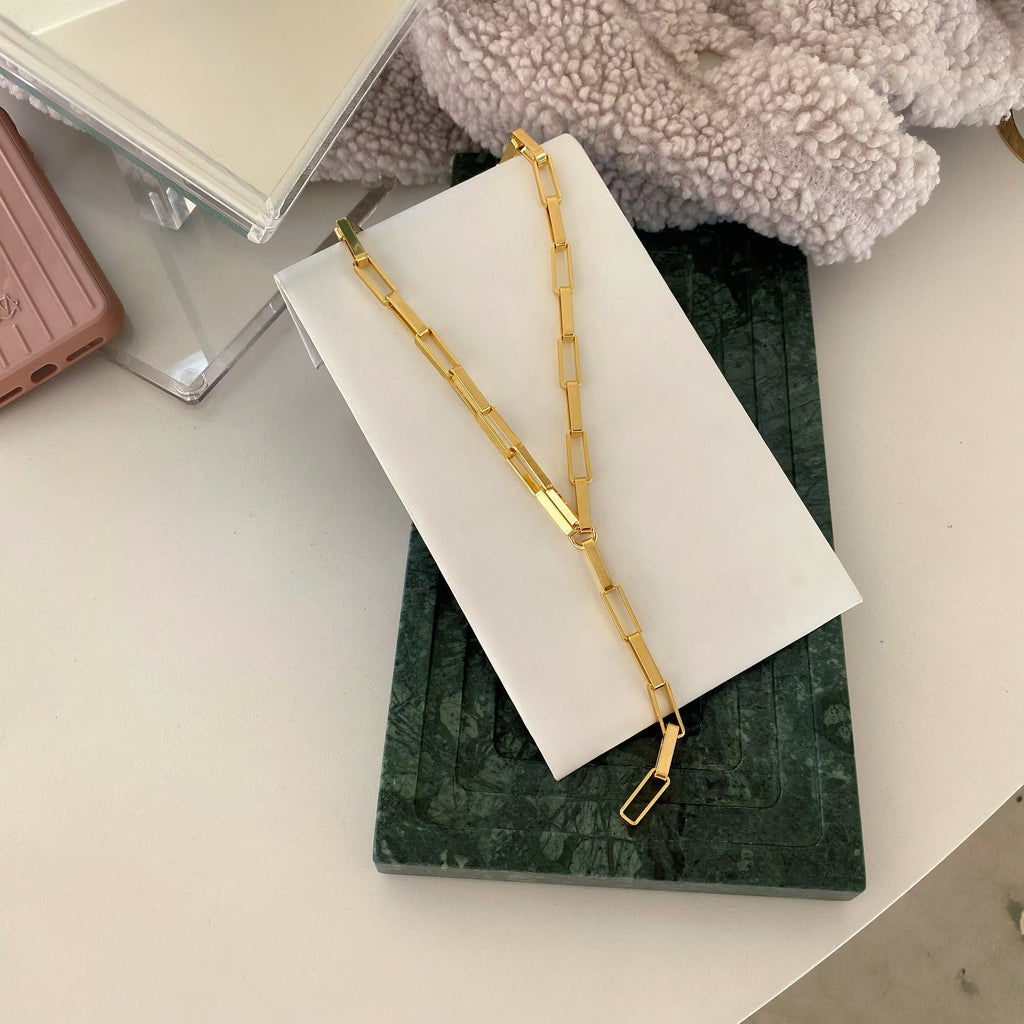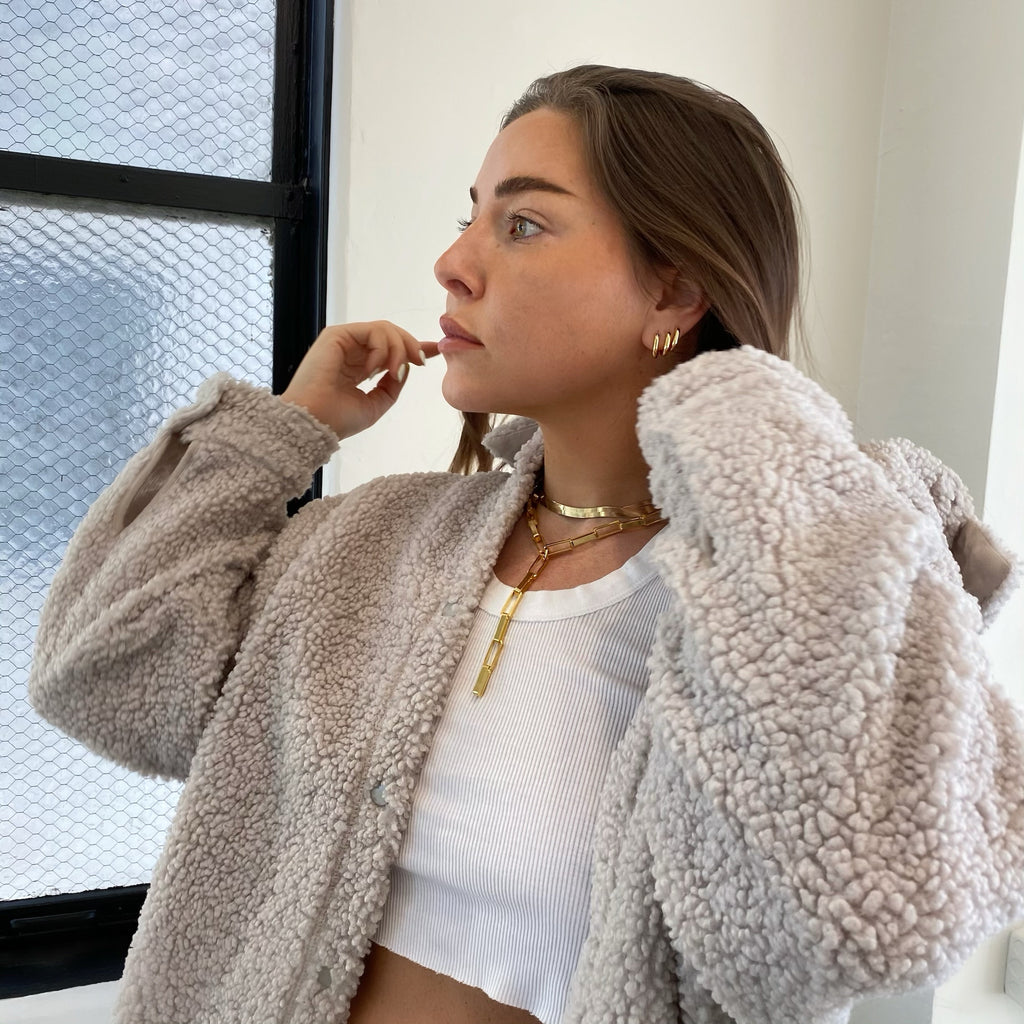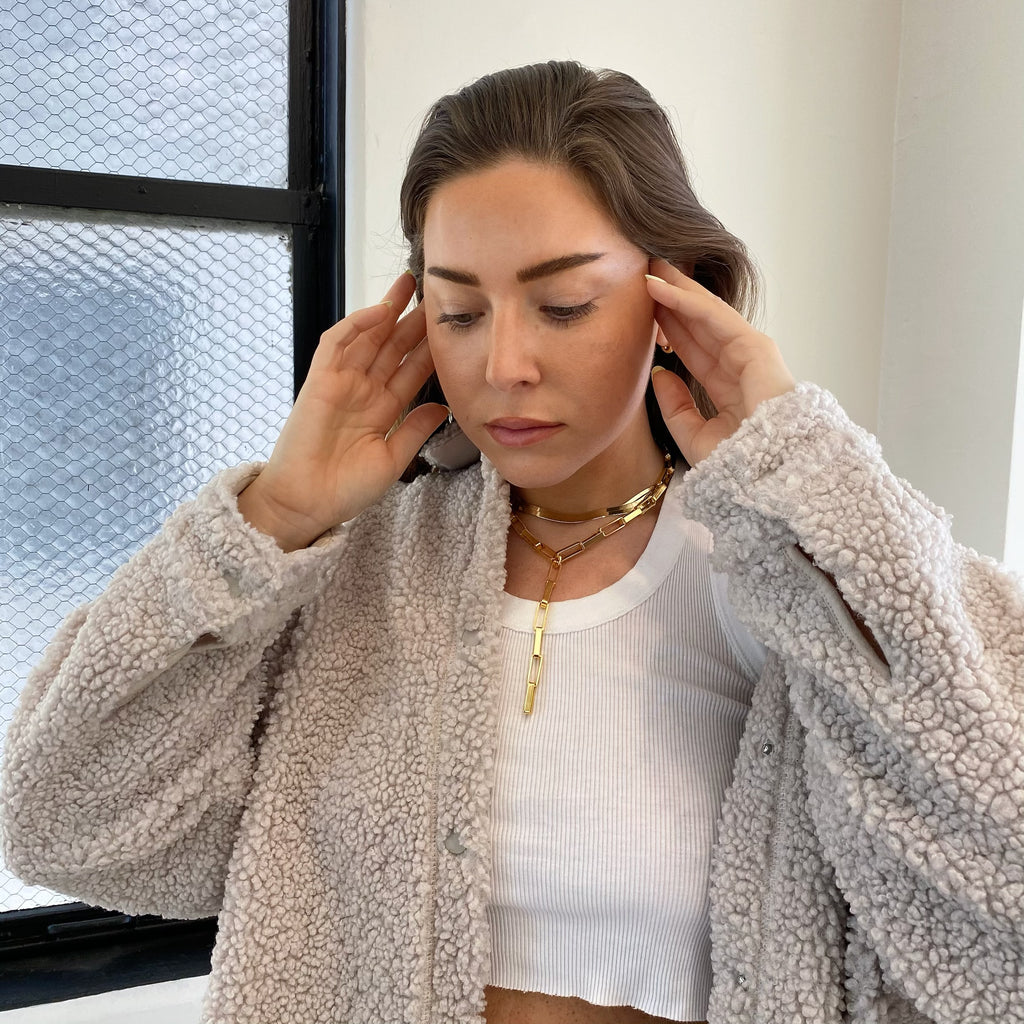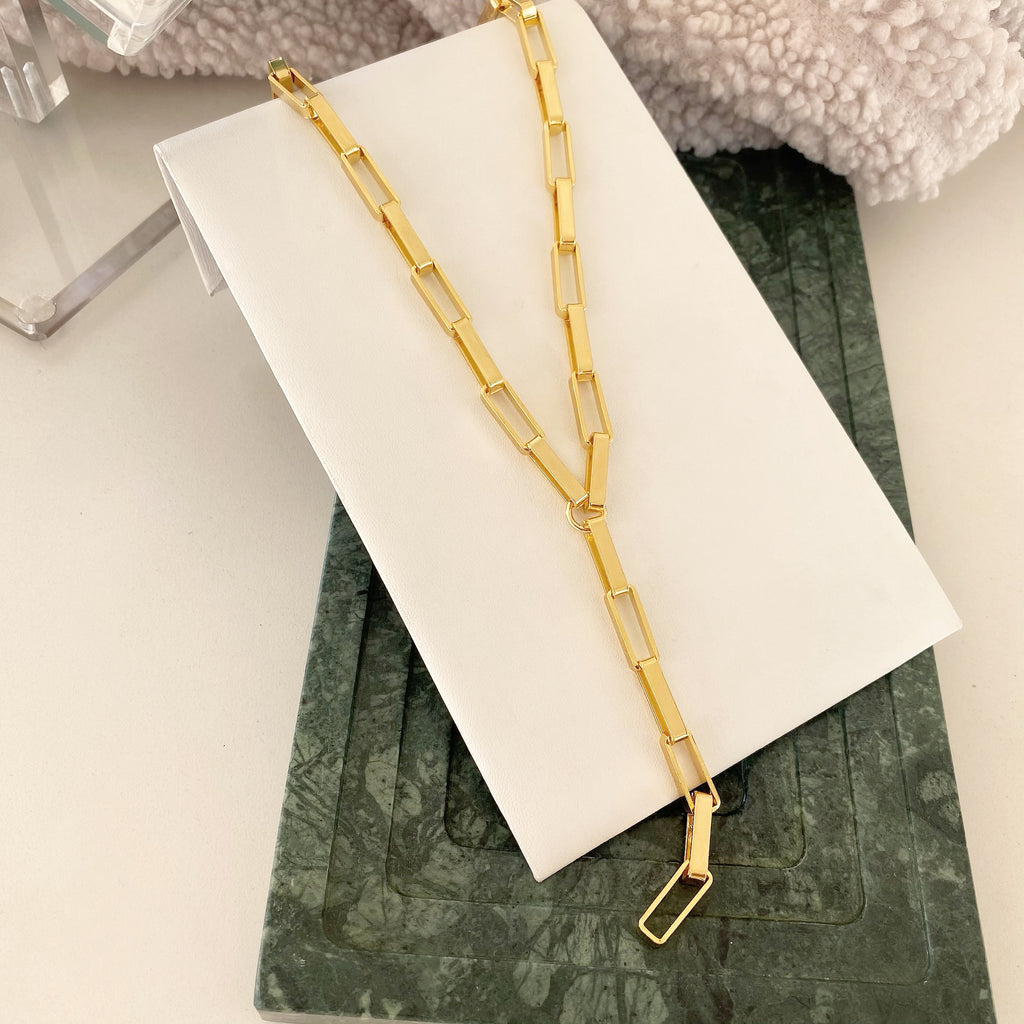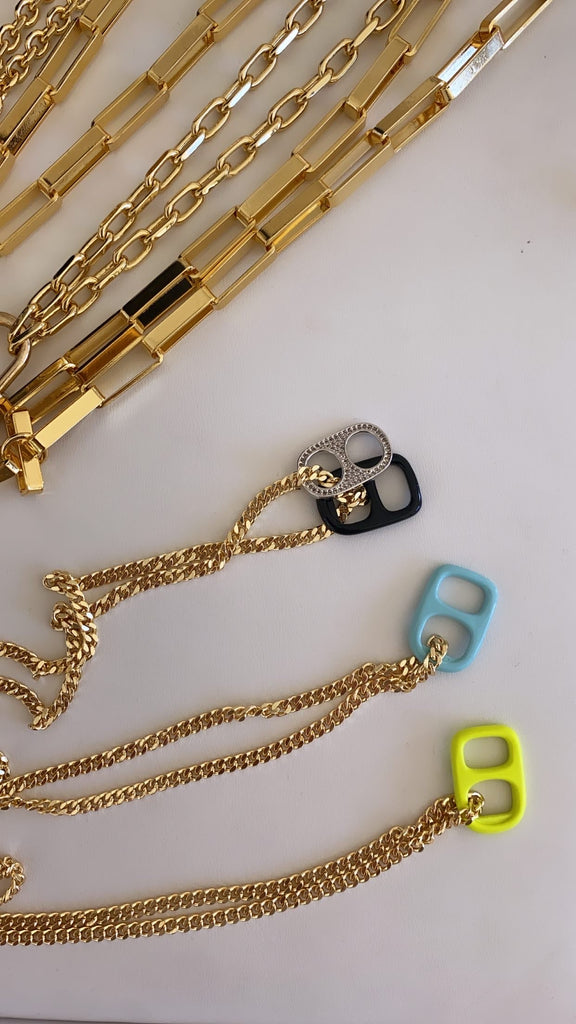 $ 125.00
$ 0.00
GOLD BAR LARIAT
My new gold bar chain is definitely one of my current favorite chains in my collection!
This gold bar chain has sleek edges that reflect light beautifully!
Available in this modern sleek lariat design and also as a necklace (called Gold Bar Necklace, separate listing).
Wear them alone or stocked with other pieces from the collection for a perfect necklace stack.
I wear 17" total for reference.
Handmade and designed by me here in LA