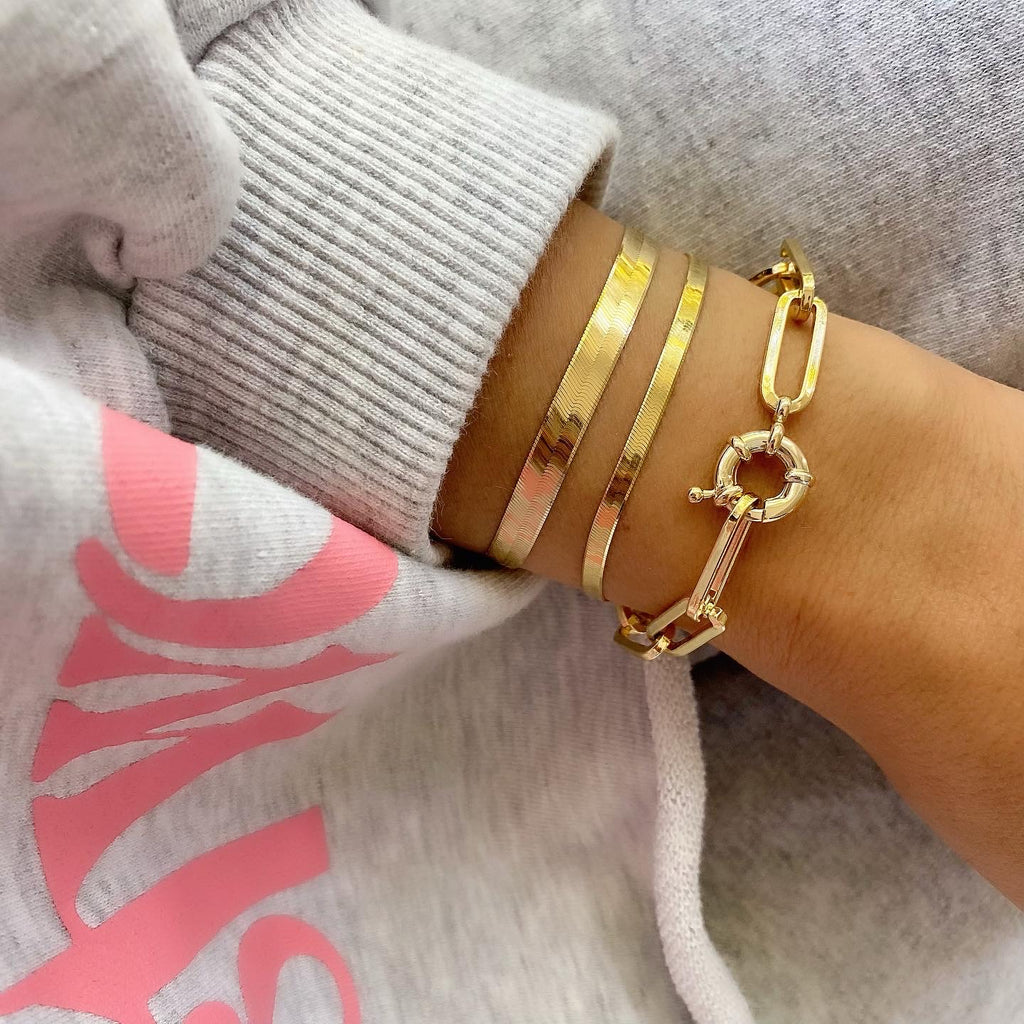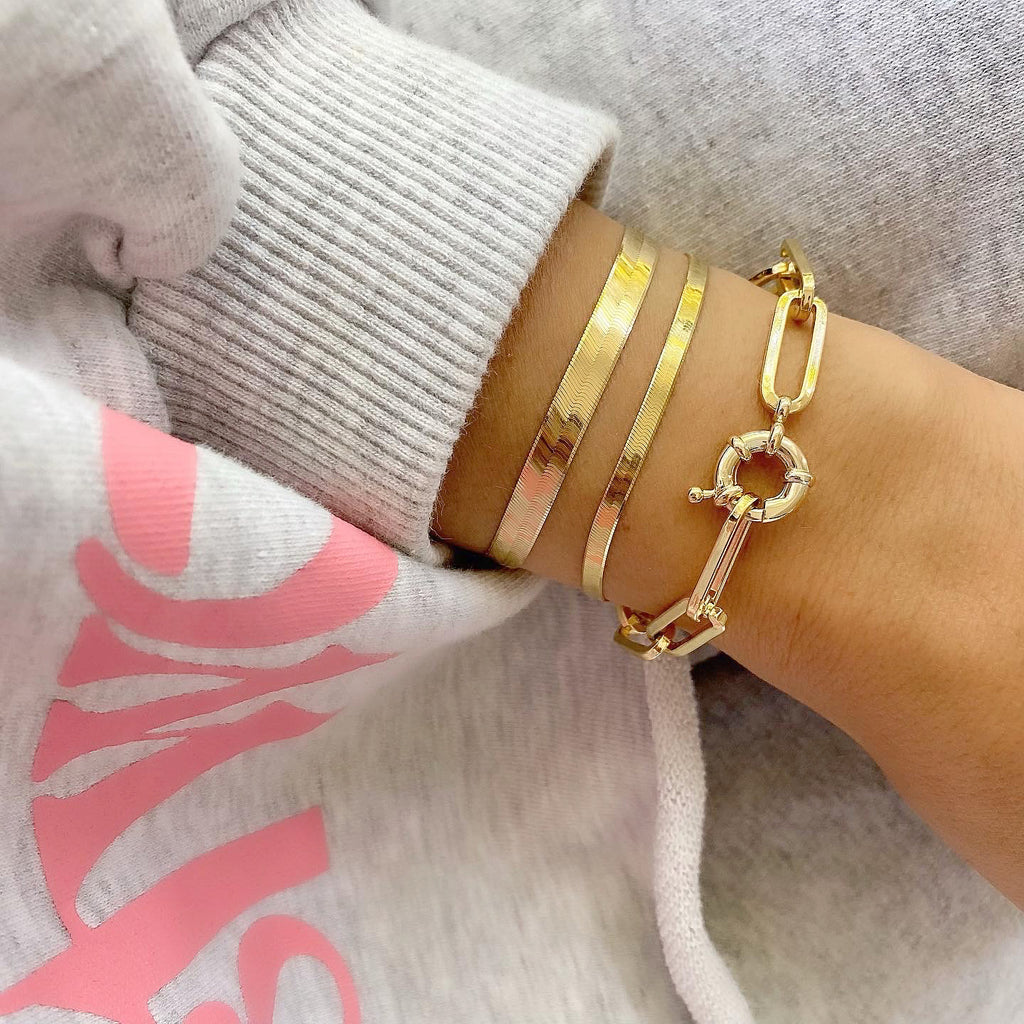 $ 78.00
$ 80.00
FLASH BRACELET (14K GOLD PLATED STERLING SILVER)
We all know I never take my 10K Studio 54 necklaces and bracelets off. They are a total vibe and a must! 
This is more affordable option of my beloved studio 54 bracelets - and not in costume material but made in solid 925 Sterling silver with 14K gold plating. 
These bracelets are made approximately  7" total and are all handmade in Italy for my line.