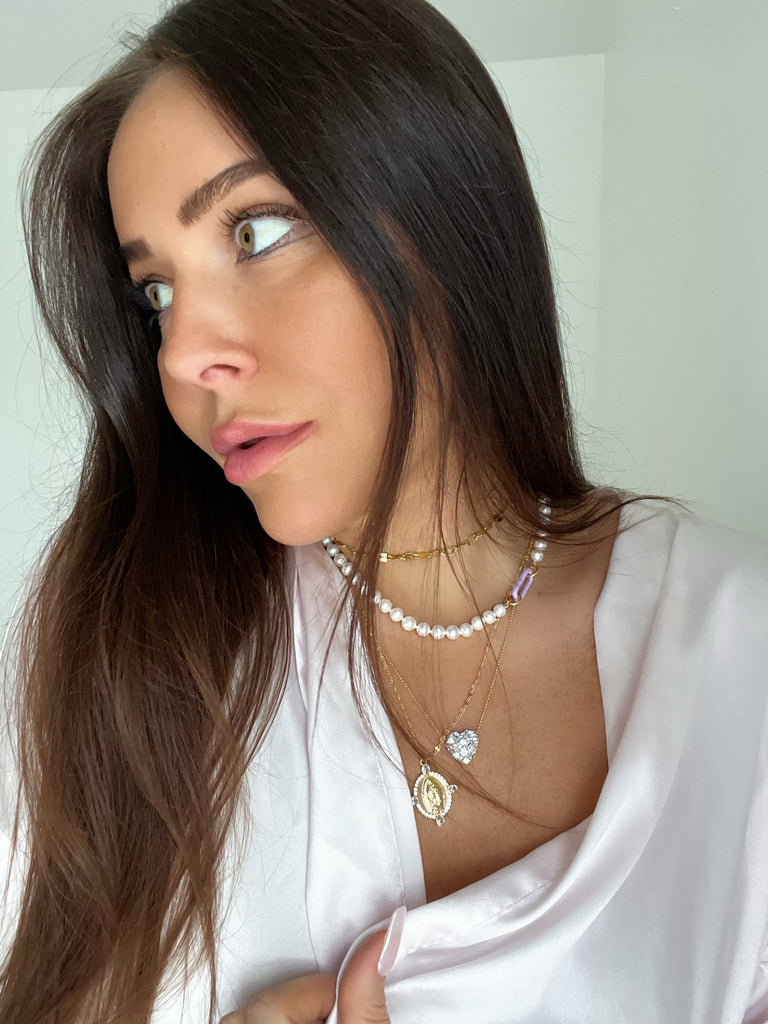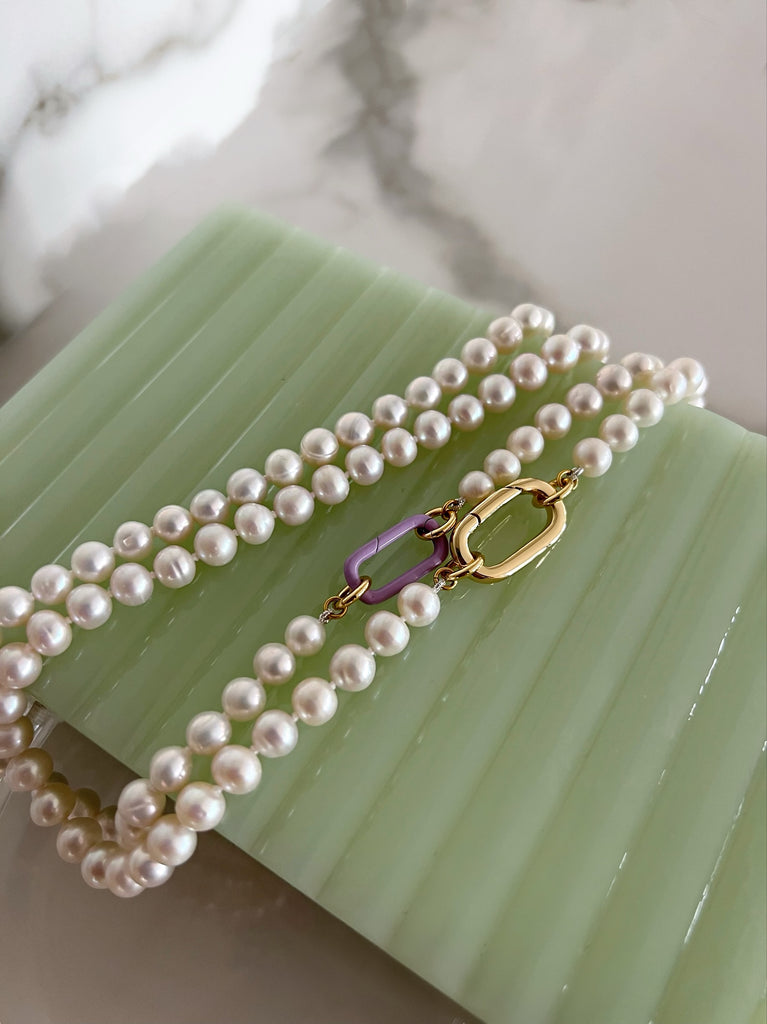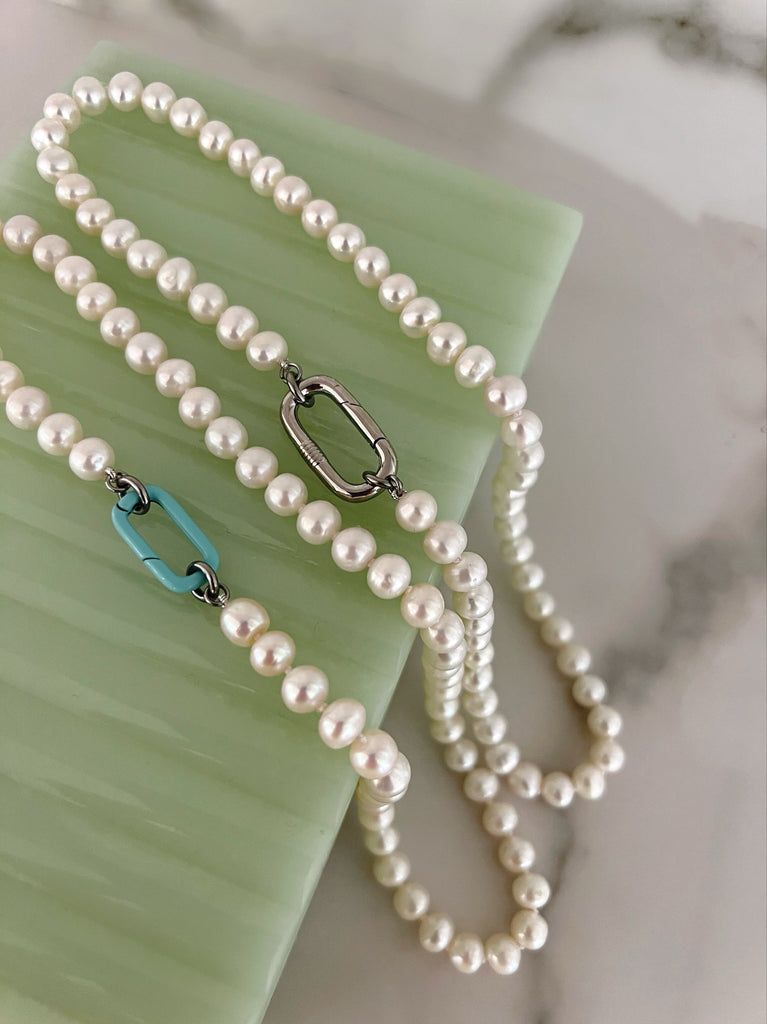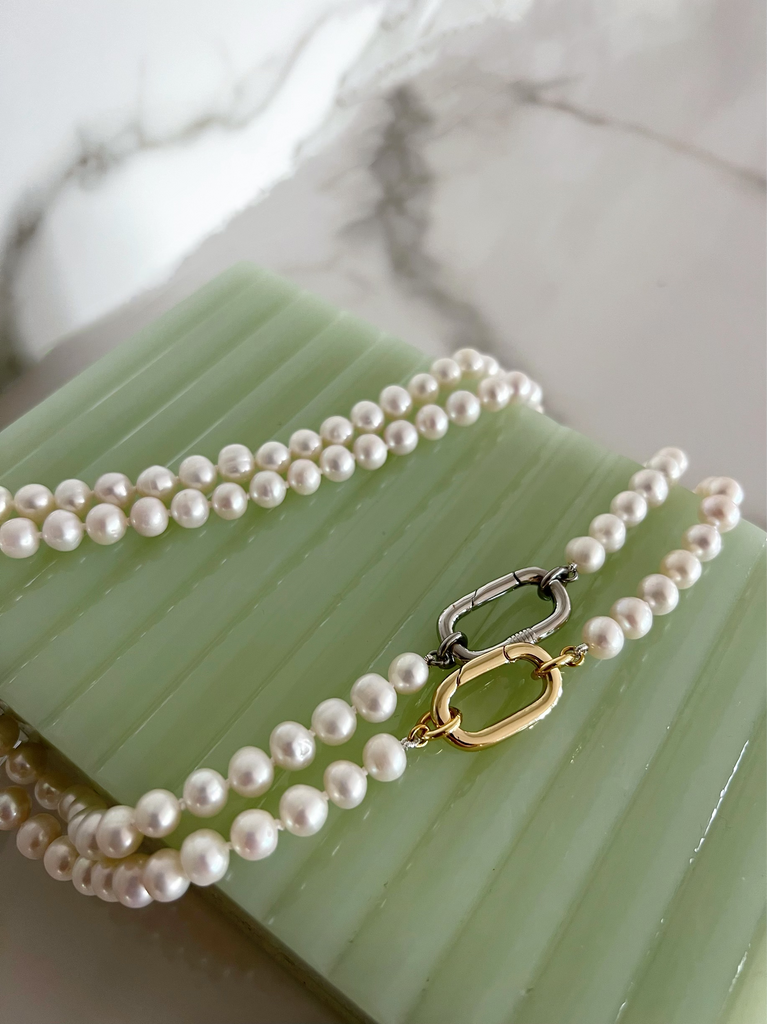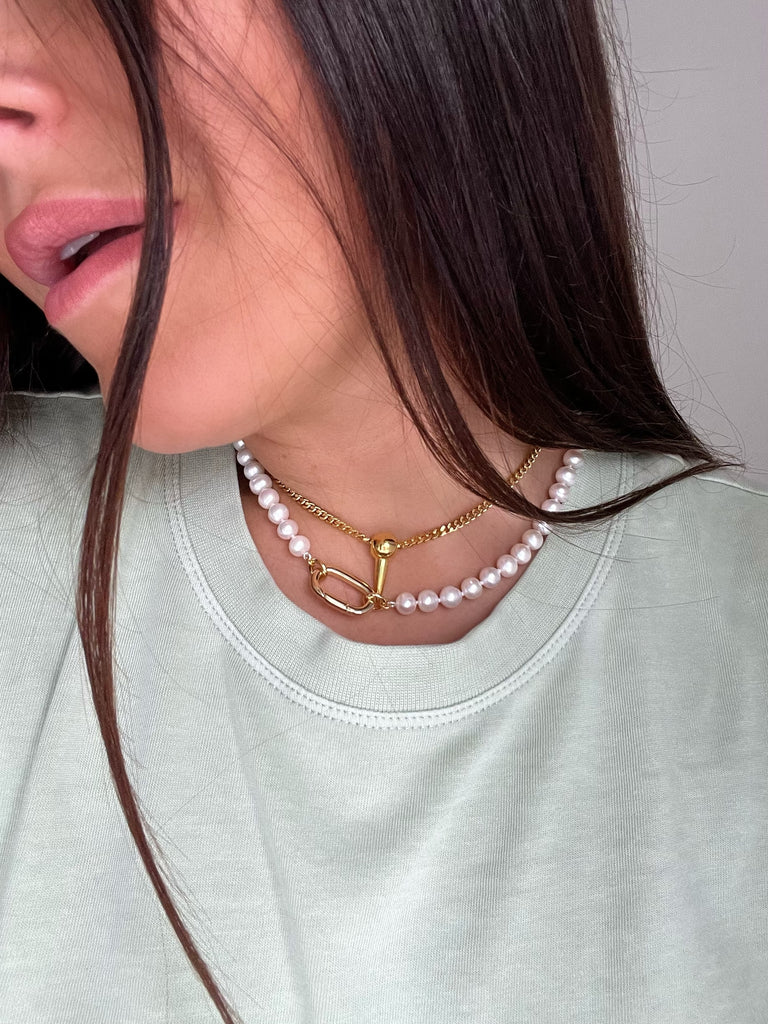 $ 110.00
$ 110.00
BEACH CLUB LAYERING PEARLS
The beach club stacking pearl necklaces are made with genuine and beautiful iridescent white pearls. I love the classic pearls mixed with the unexpected and fun statement clasp closure!
Your choice of silver or gold or fun color clasp! You can wear the clasp in the front or hide it in the back if you want a more sophisticated look. A perfect piece to dress up and down and wear year round.
Handmade and designed by me.