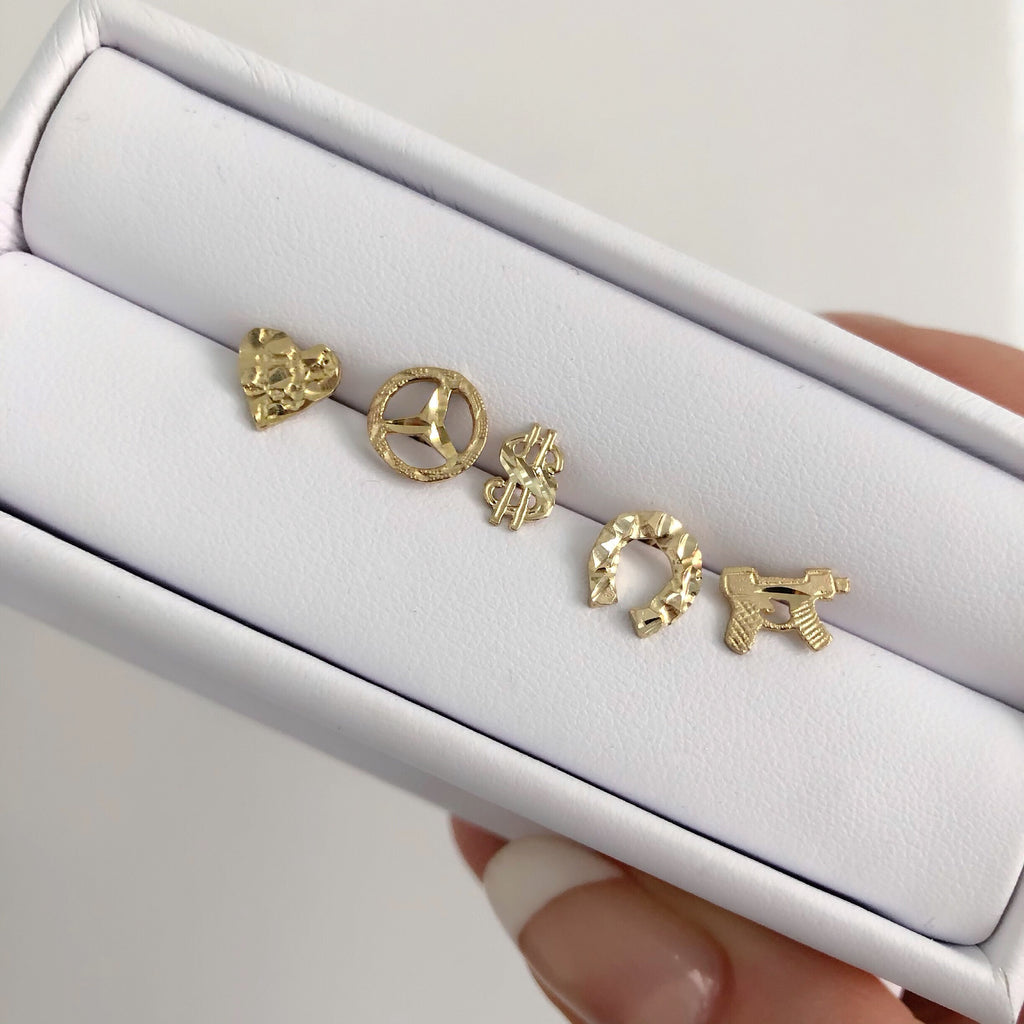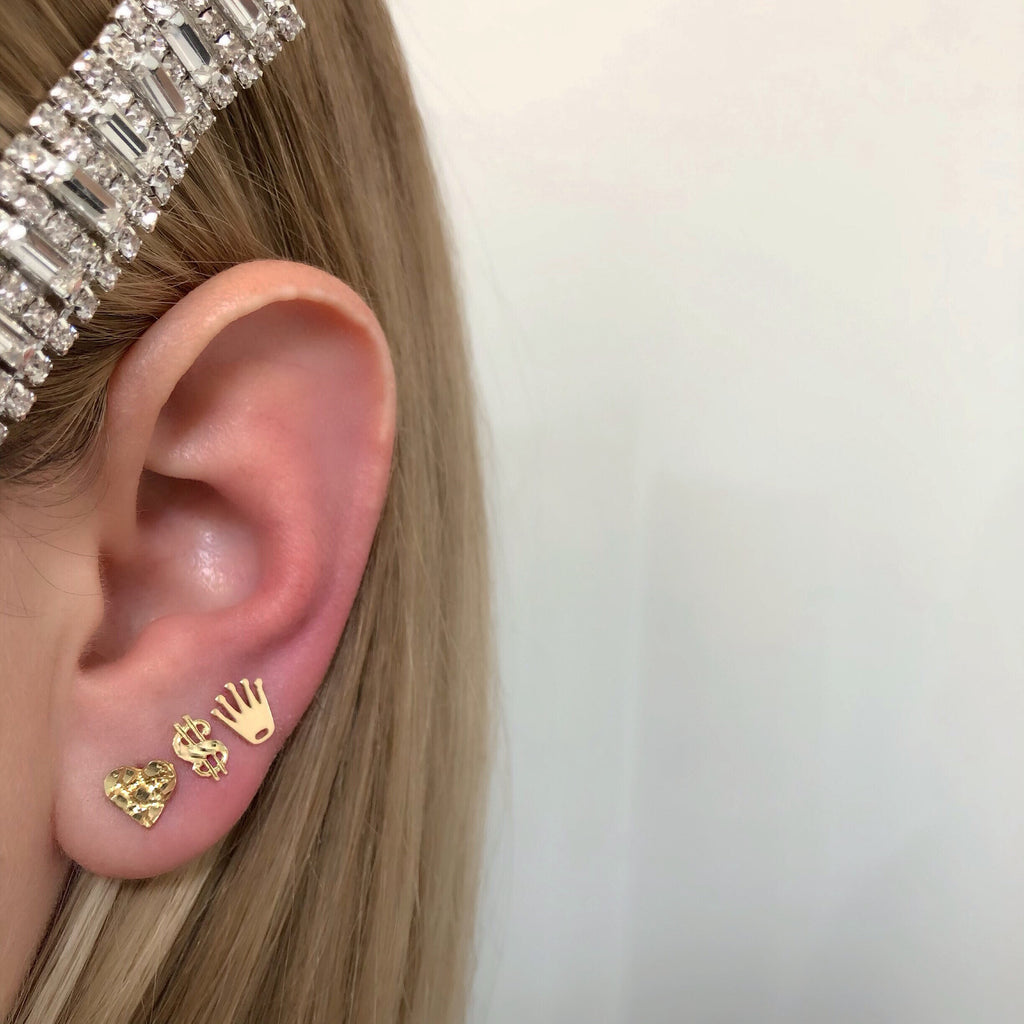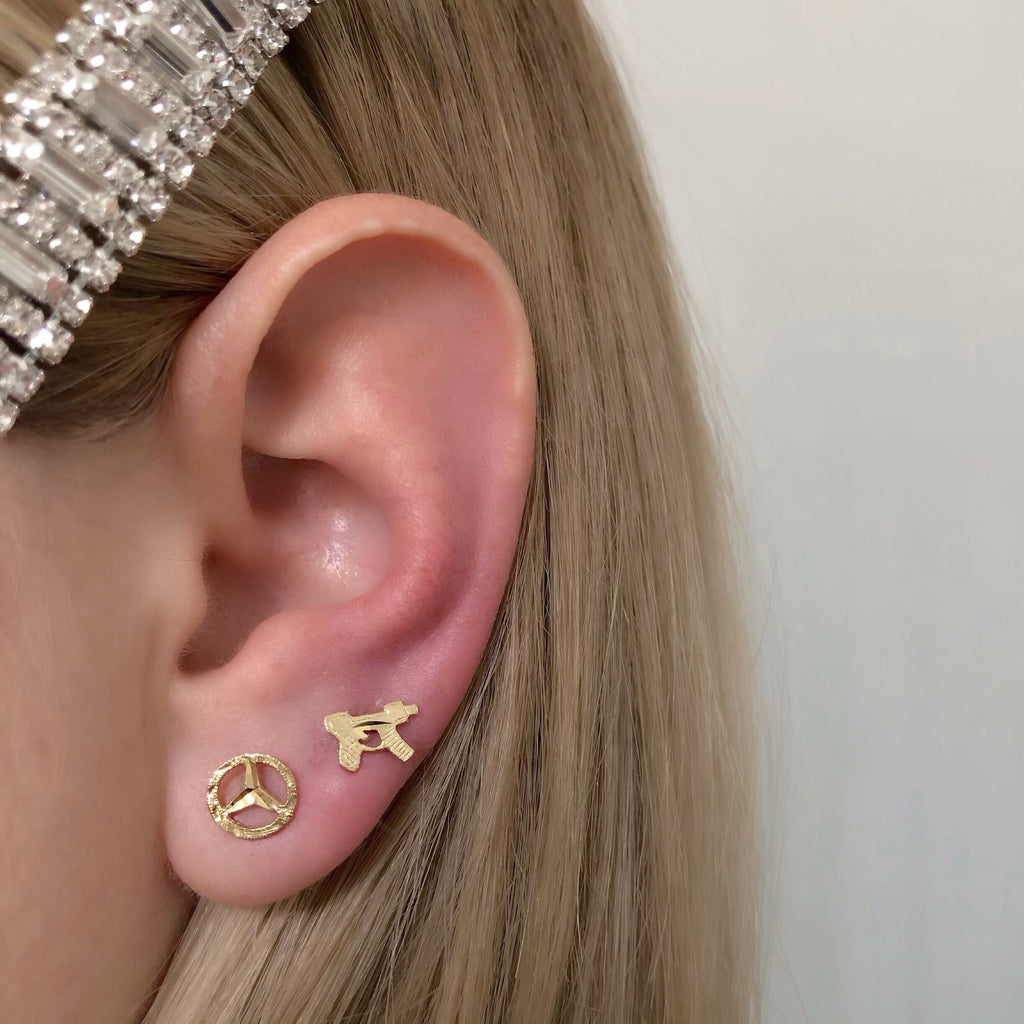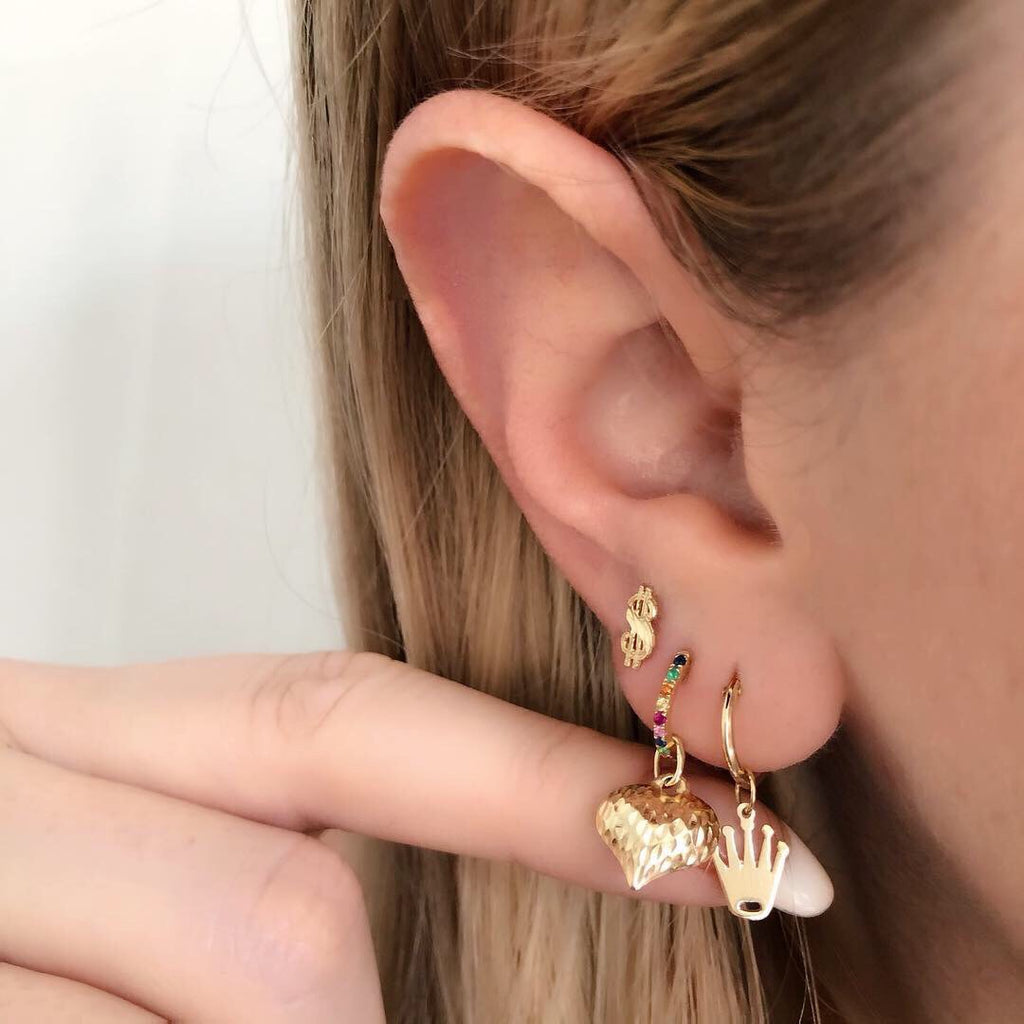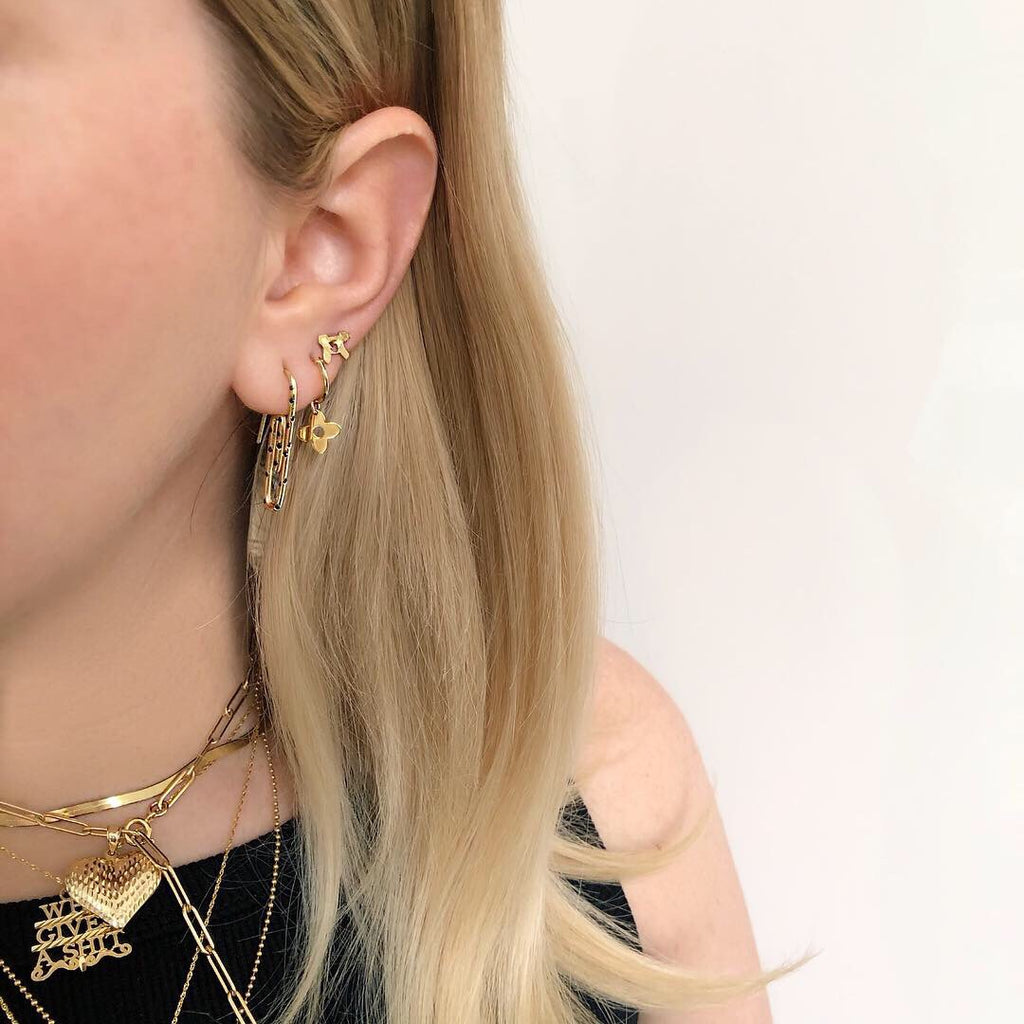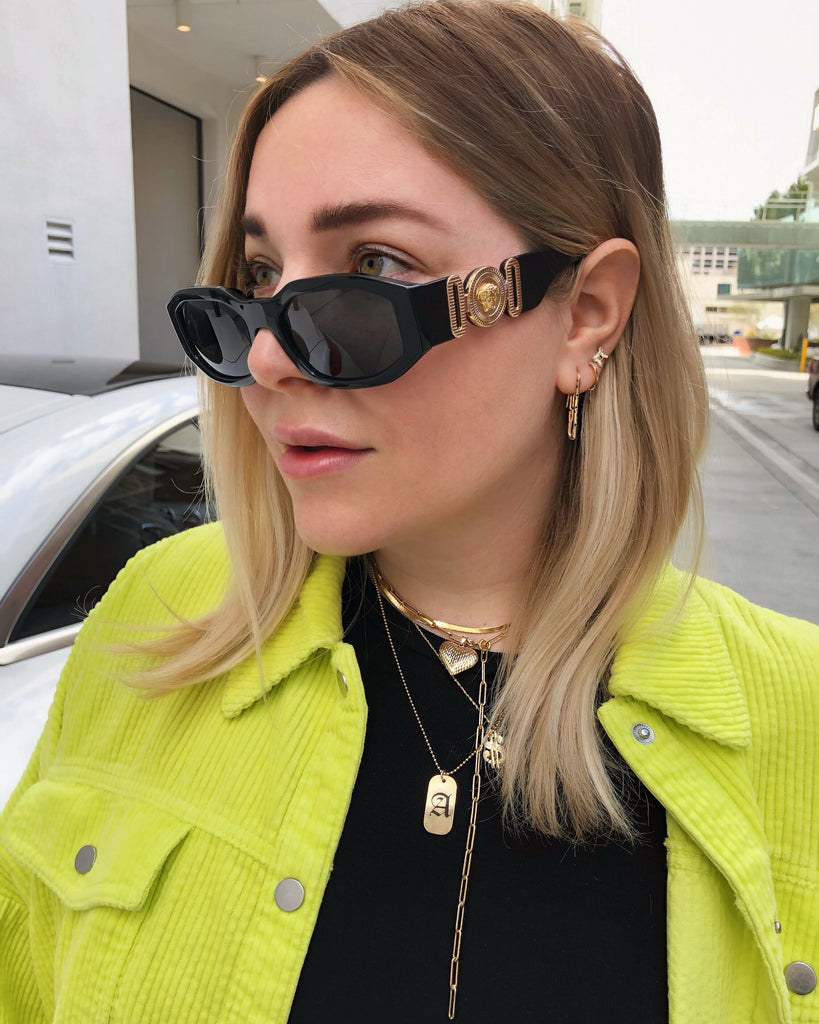 $ 82.00
$ 0.00
14K BADDIE STUDS
The baddie studs are solid 14 K with a slight vintage and 100% gangster vibe. Mix and match them, choose one or choose any two and save five dollars!
Super unique and will definitely add a baddie vibe to your ear stack. 
Your choice of Nugget Heart, Benz, Dollar, Good Luck and Gun. 
Handmade in LA