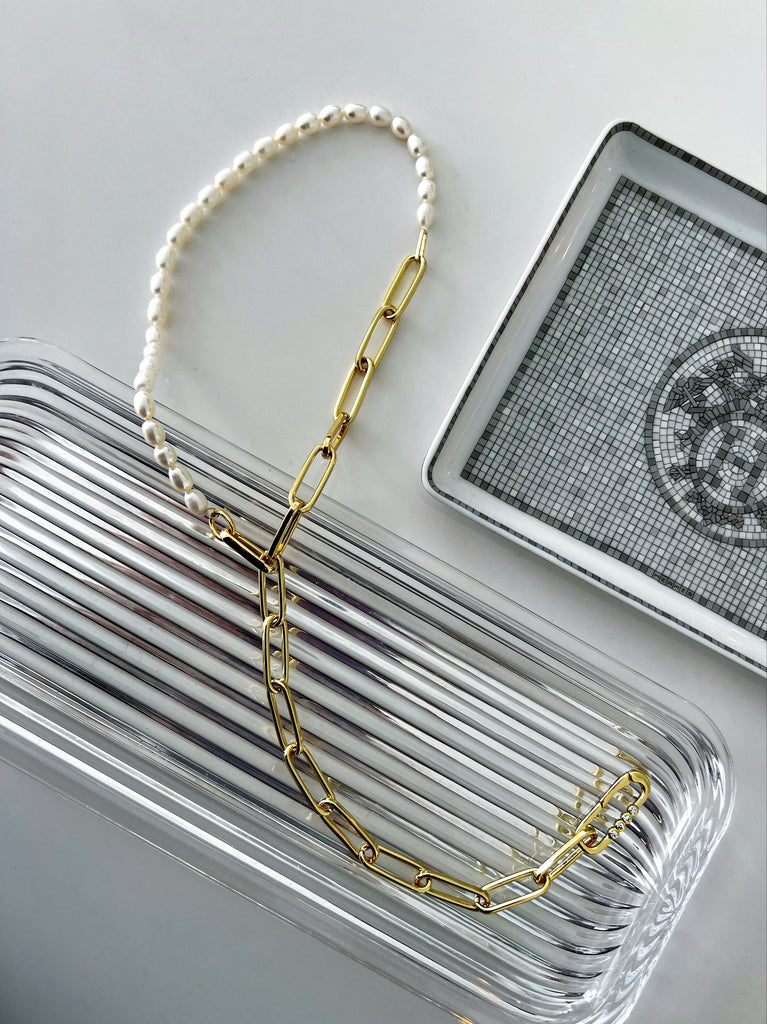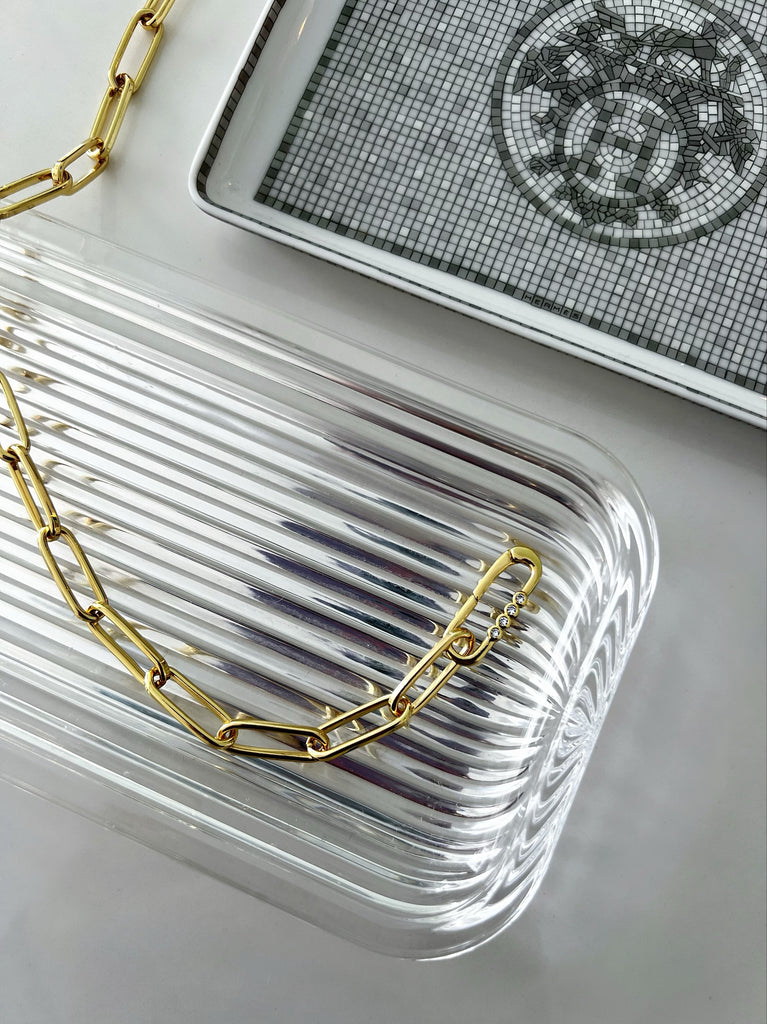 $ 125.00
$ 0.00
ANYWAY PRECIOUS PEARL CHAIN
Made with genuine white iridescent pearls, glossy chain, and beautiful hinged hardware piece. This necklace can be worn many different ways by attaching the hinged clasp at different points on the necklace.
 
Available in two options: 
Size S/M is 20" Total
Size M/L is 24" Total
Handmade and designed by me in LA.