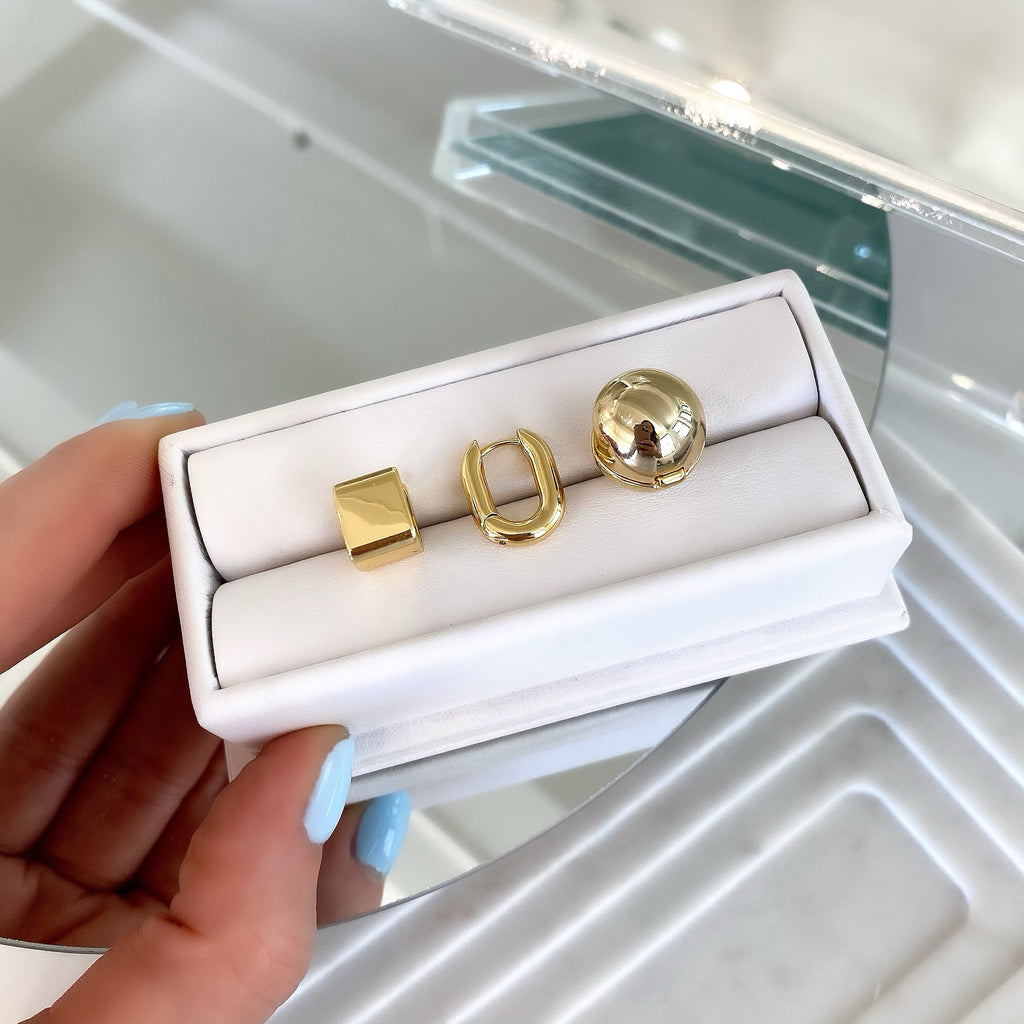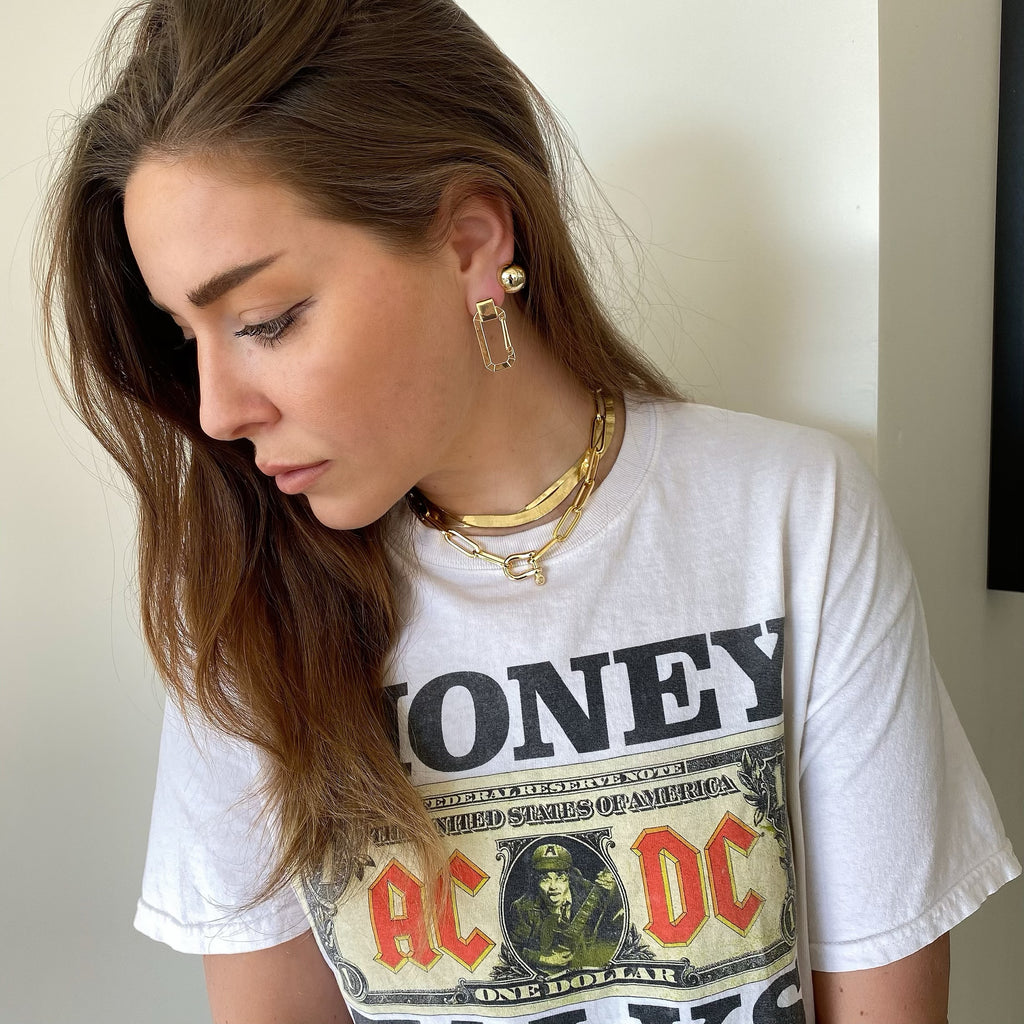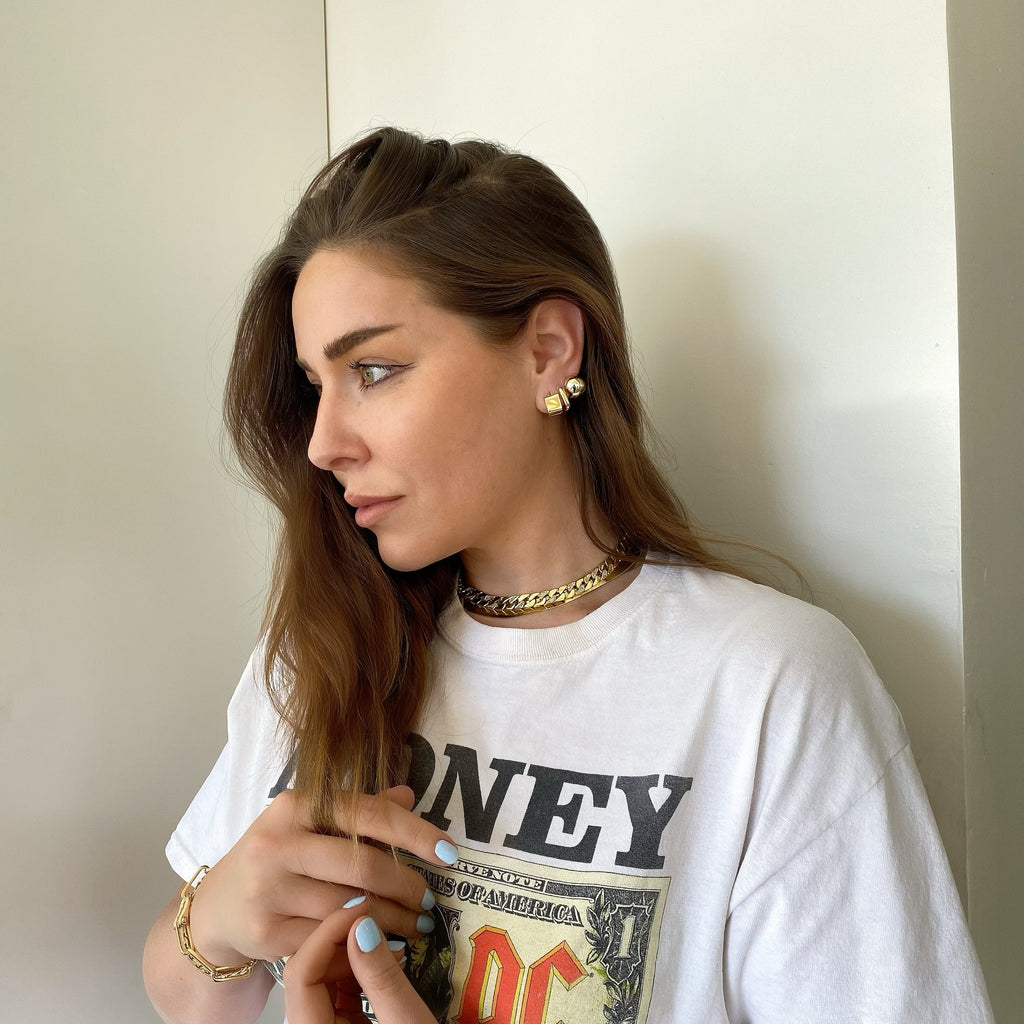 $ 49.00
$ 0.00
ALEX'S ALWAYS TRIO
I'm constantly wearing these unique cuff style earrings that hug your ears perfectly. They not only create the most effortless stack but they are also perfect to create a custom looking stack as spacers in between larger earrings, as shown in my photos.
I'm always wearing them in-between my larger earrings or one in each piercing for a unique cuff look!
All sold as pairs.
If you choose "The Collection" it'll be a pair of Golden Cubes, pair of Gold U Lock, and a pair of Gold Orbs. If you would like to mix and match with gold and silver available designs, please let me know which design you want in gold and silver!
Handmade by me here in LA.