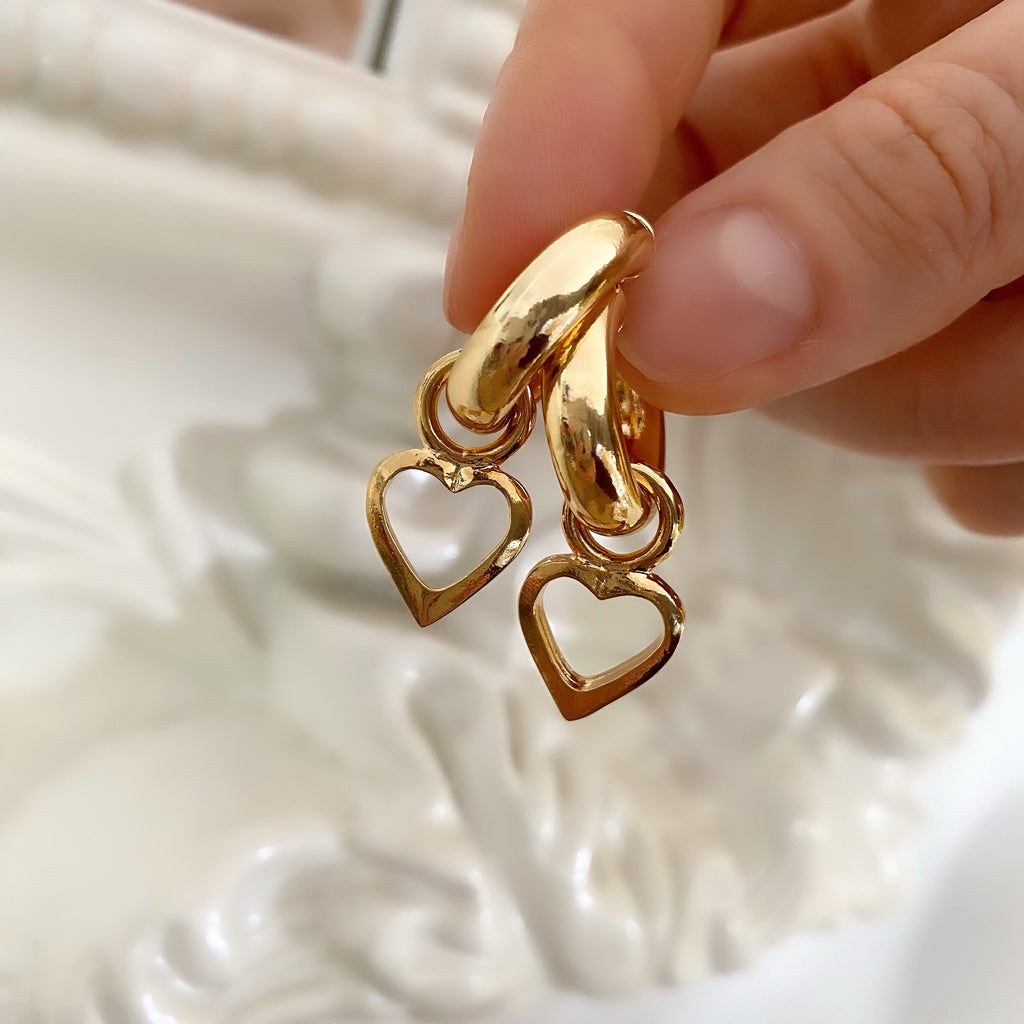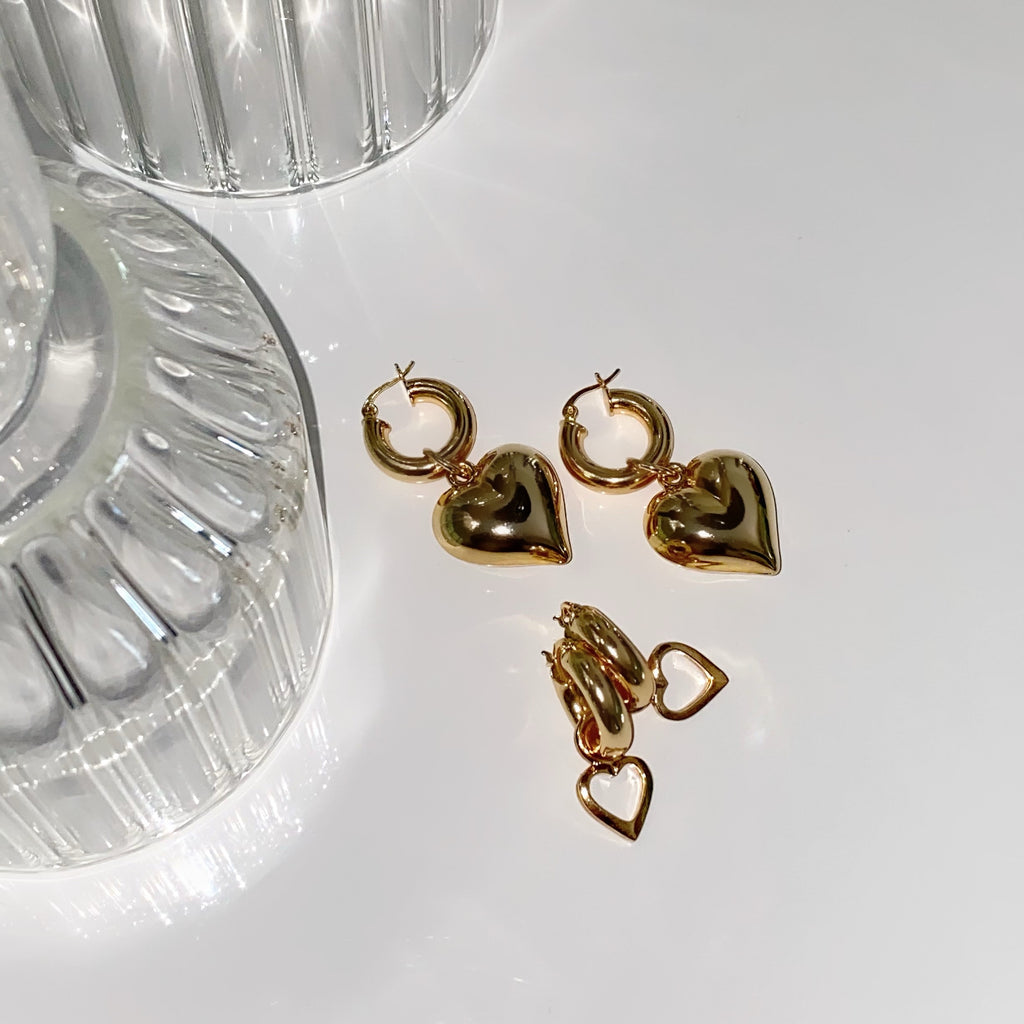 $ 65.00
$ 0.00
90's MODEL HEART HOOPS
I wanted to create a super 90s vibe ear stack with hearts! I took inspiration from the classic designer, Escada's iconic shape heart. It's the perfect chiseled heart shaped charm on chunky hoops!
The hearts are hung on classic style chunky hoops that are comfortable and sit on your ear snuggly so that they don't fall forward. 
You can remove the charms easily so that you can wear the hoops with or without the hearts! I love the new two-in-one style hoop and charm designs I am putting out! It's so versatile and easy to mix and match this way!
Sold as a single or as a pair and save!
As always designed by me here in LA!
 * The large heart charm hoops in some of the photos are called the Iconic 90s Barbie Hoops which can be purchased separately.