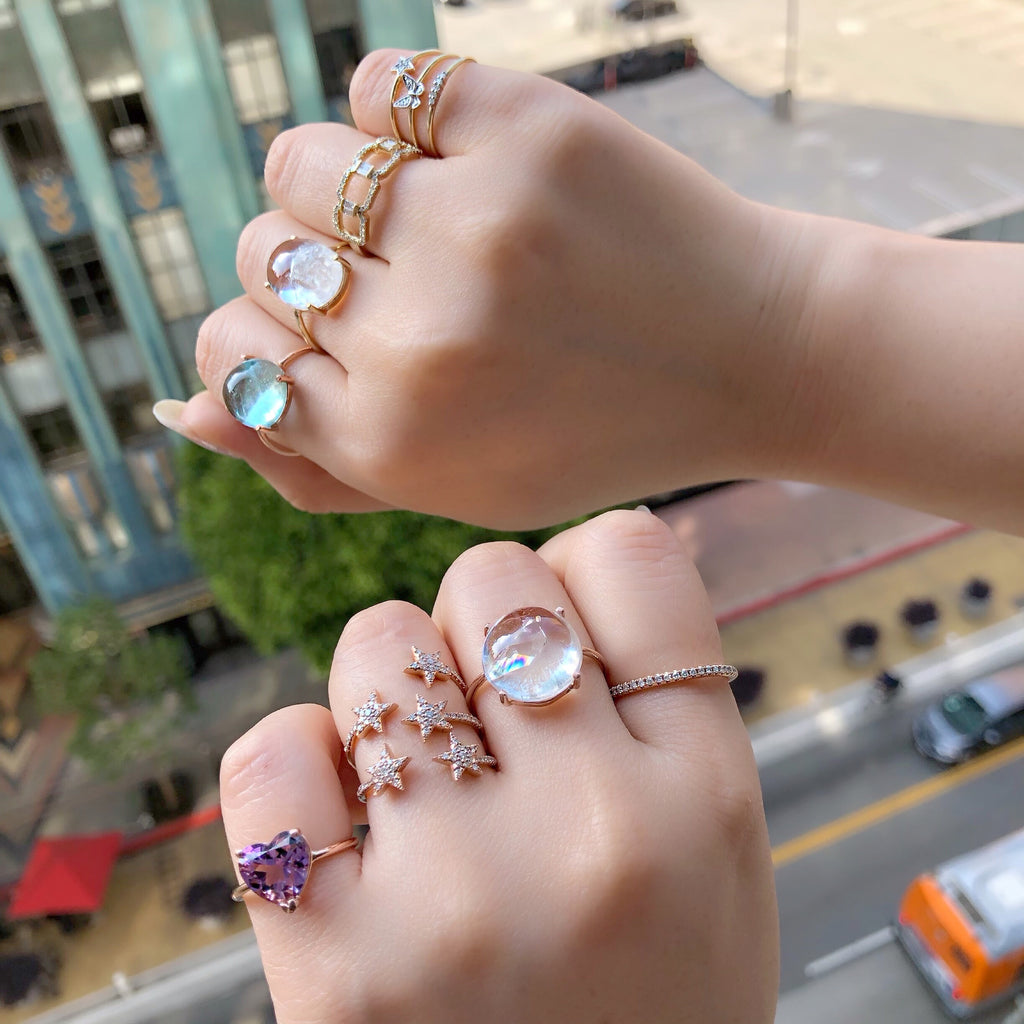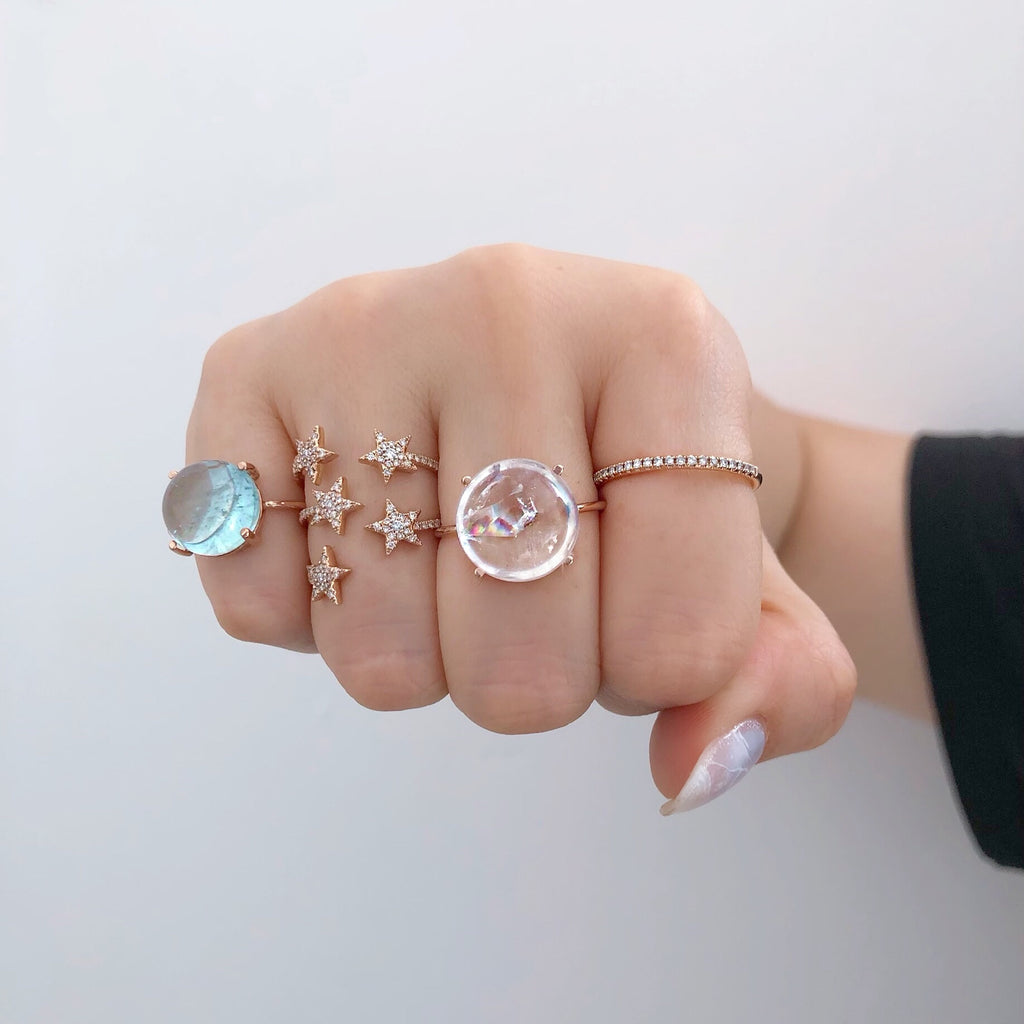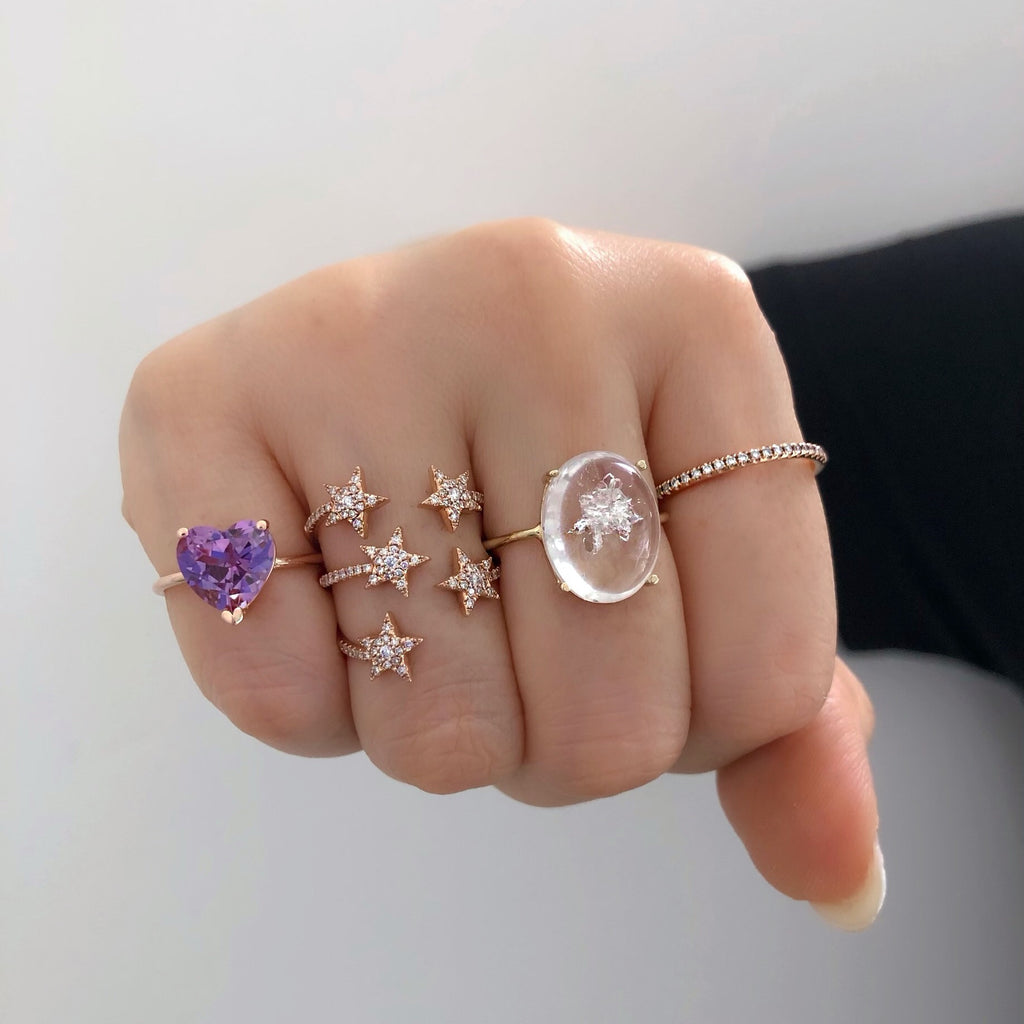 $ 820.00
$ 0.00
14K CRYSTAL BALL GEMSTONES
One of a kind, natural gemstones in large bubbly cabochon cuts. I hand selected each one of these stones based on their unusual and unique traits. 
A custom setting is created for each gemstone here in LA with 14K gold.
How each ring is pictured regarding its gold color is how I think the gemstone is most beautifully displayed. But of course you can choose any gold color you prefer! 
AB Quartz: This extra large, almost 10 karat quartz has natural AB rainbow colored crystal running through the gemstone. It is also a cats eye effect gemstone. If you are an AB lover like me, this is definitely a piece for your collection. 
Galaxy aquamarine: This light teal blue aquamarine has unusual facets that look like a spray of micro stars. Definitely an unusual and unique Aquamarine that looks like a water droplet. 
Crystallized Quartz: This oval shaped quartz has what looks like a sparkly faceted geo crystal inside. Like typical Geo characteristics, there are rainbow effects that shimmer from it's facets inside this gemstone. So incredibly unique!