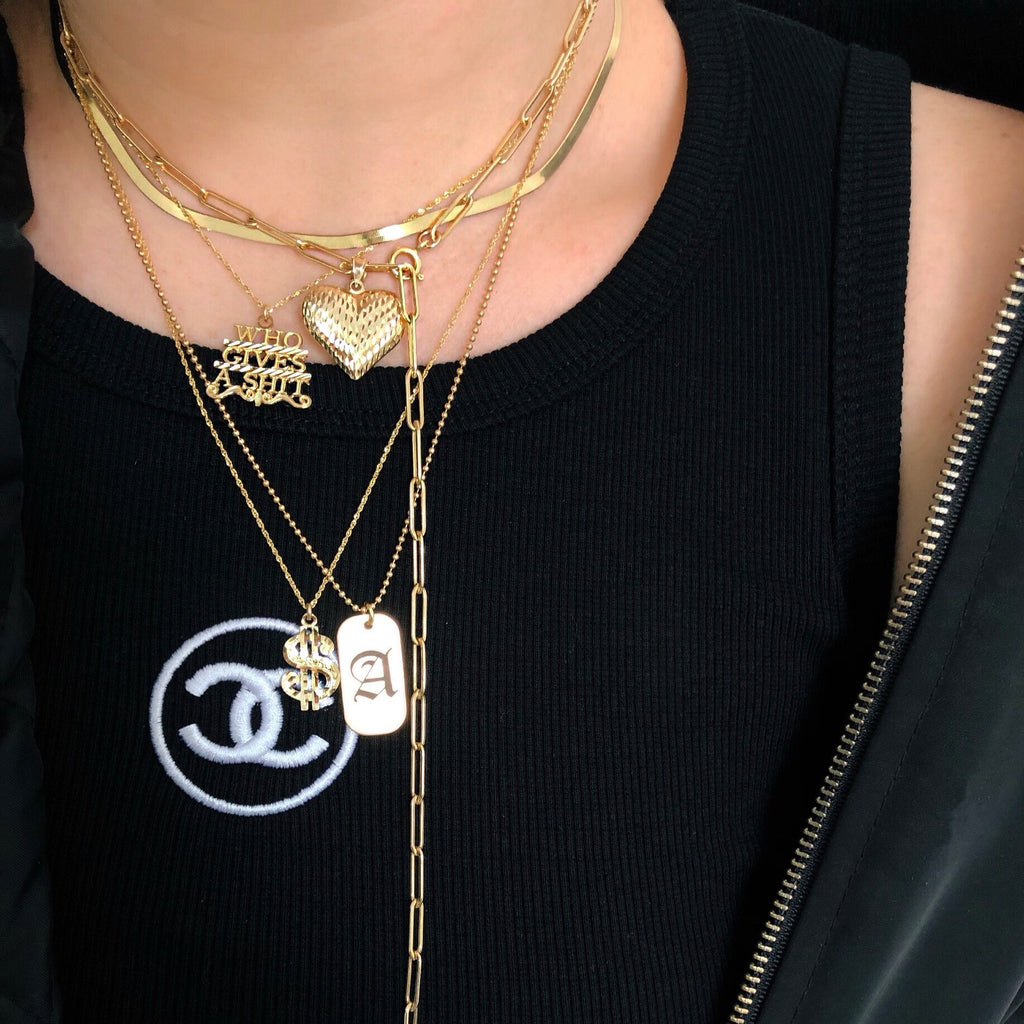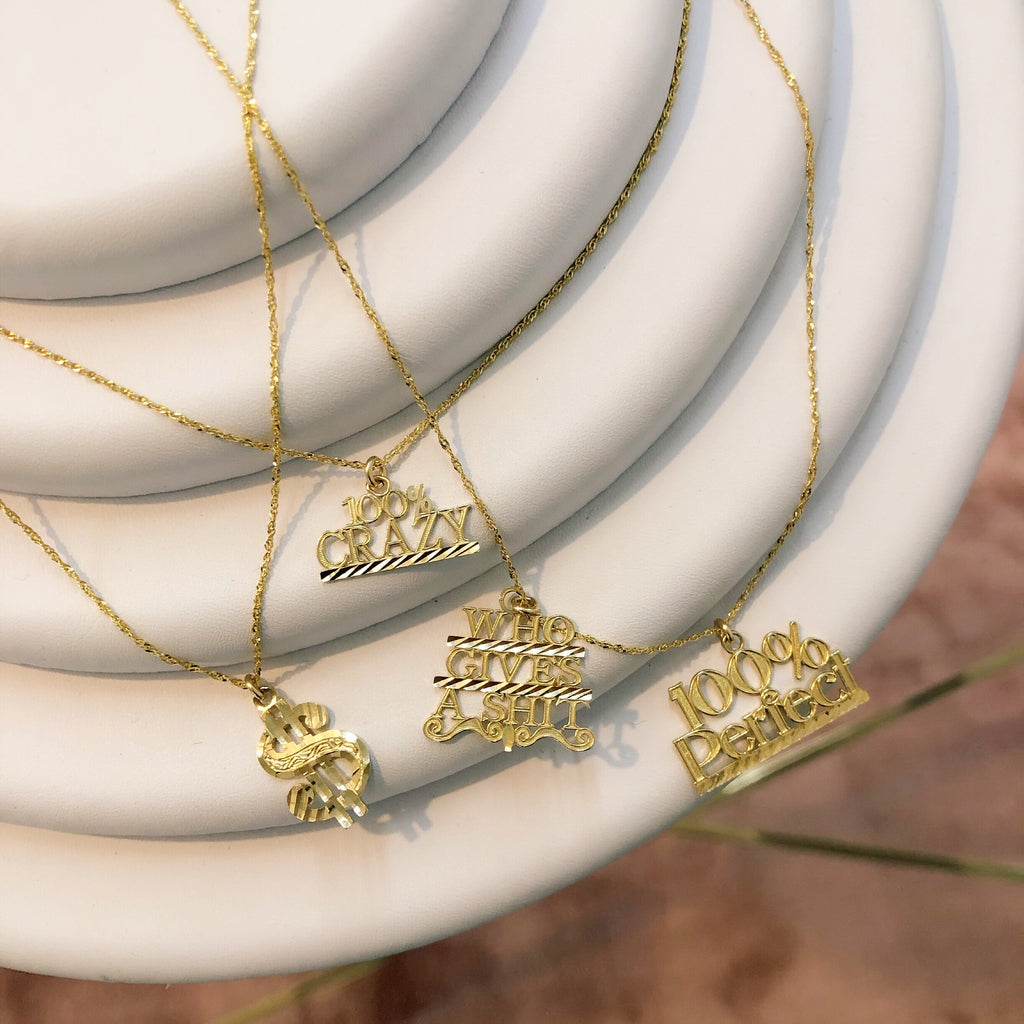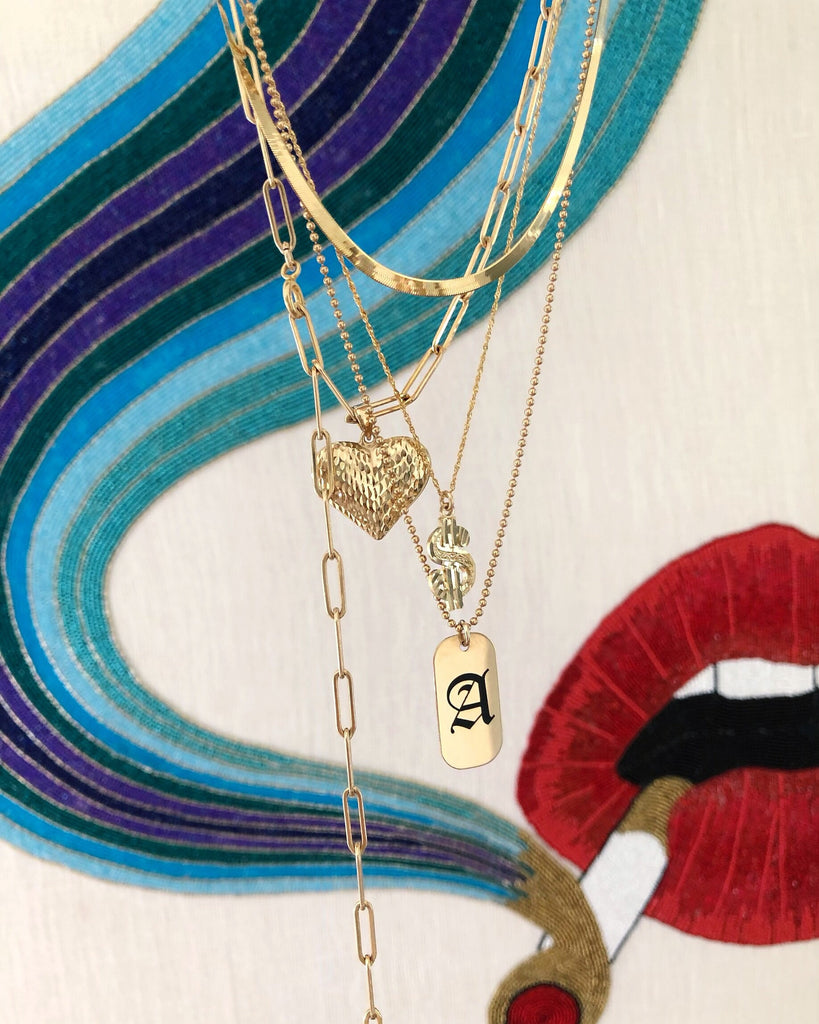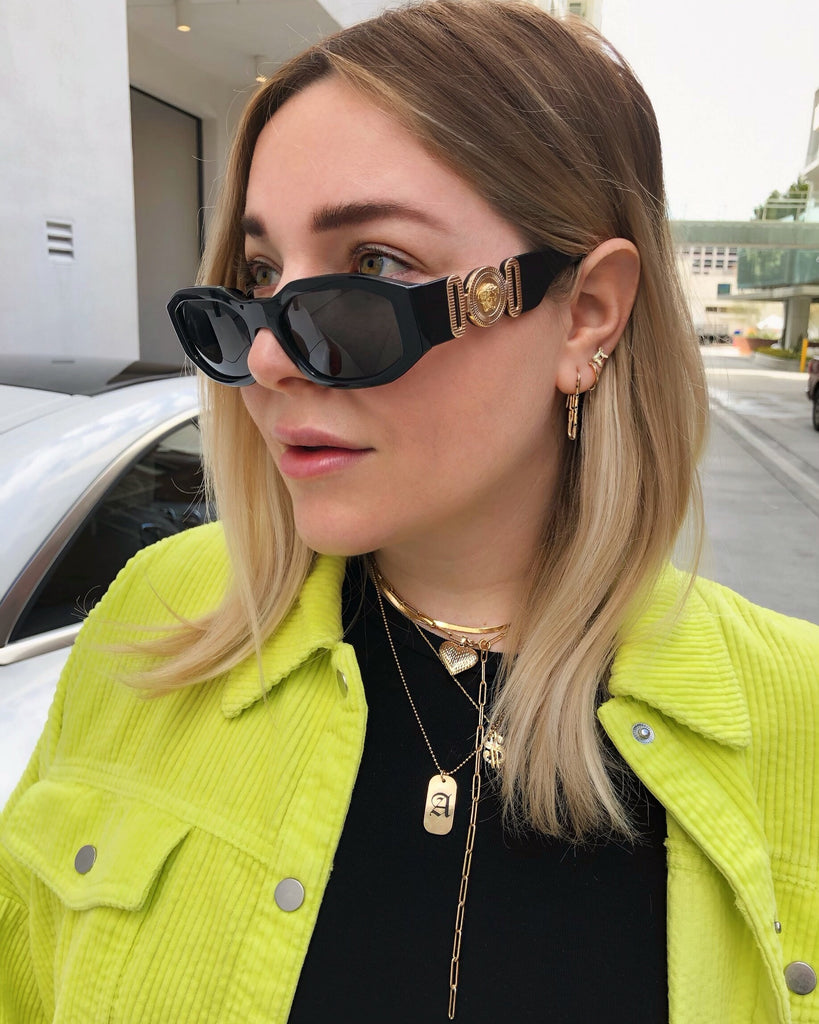 $ 350.00
$ 0.00
14K ALL ABOUT ME COLLECTION
The all about me pendant collection is solid 14K. 
Pendants are detailed with etchings that sparkle and are written in none other than in US currency fonts. Seriously so badass <3
For this collection I am using a sparkly diamond like solid 14K chain that glitters. Perfect for this collection.
Layer them on your choice of a 16,18, or 20 inch chain. If you would like a custom length, email me!