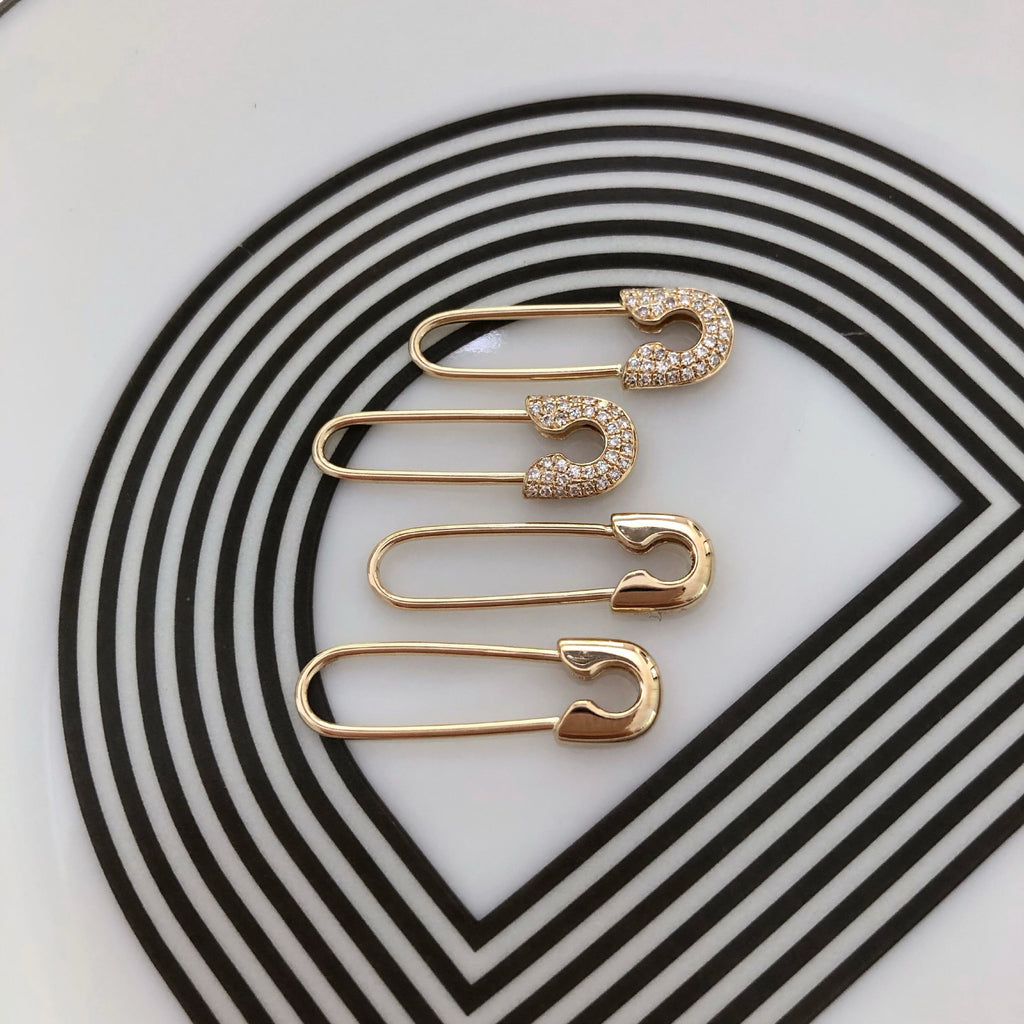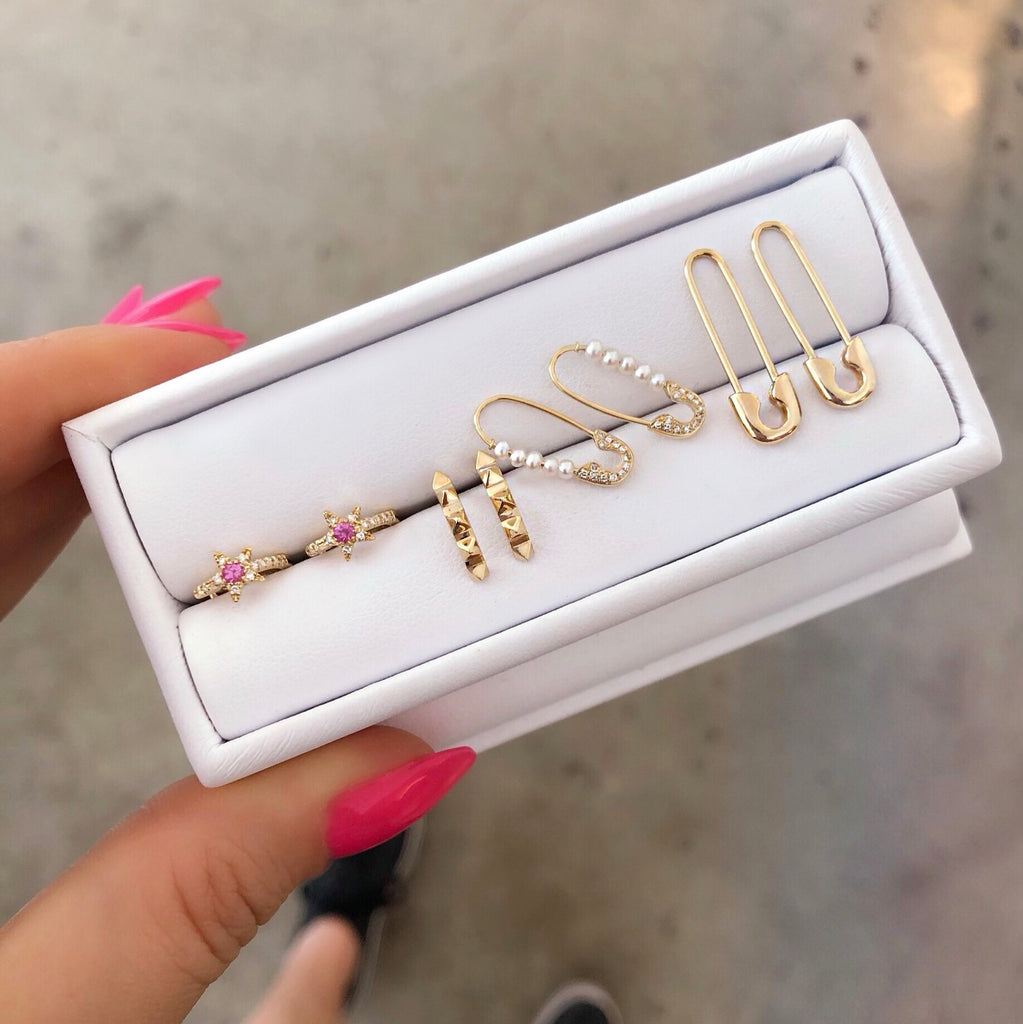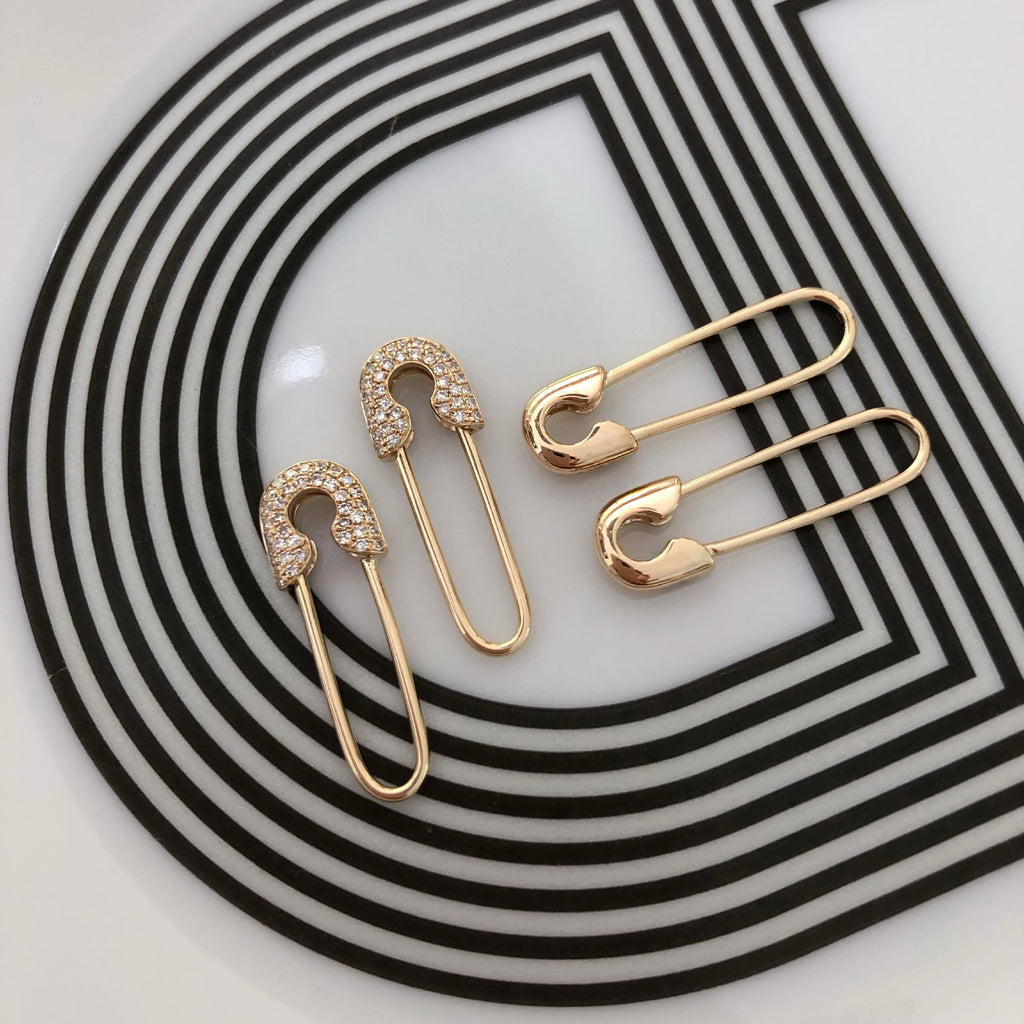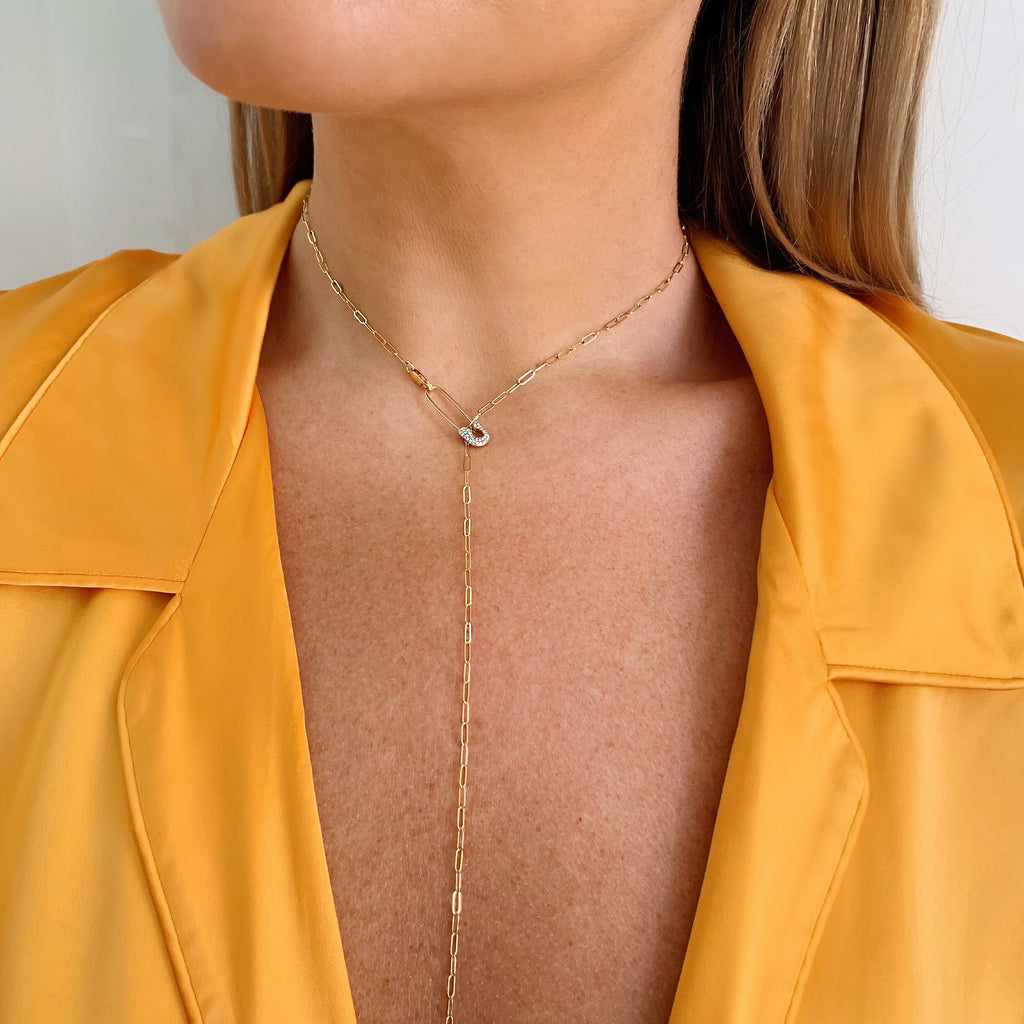 $ 275.00
$ 0.00
14K CHIC SAFETY PINS
Your choice of solid 14 K and solid 14 K with genuine diamonds. These safety pins are primarily designed to wear as earrings but can also be hung from a chain as a pendant.
They are absolutely gorgeous, modern day heirlooms and so versatile. You will always be wearing one whether it's on a chain or as an earring.
Sold as a single or as a pair.