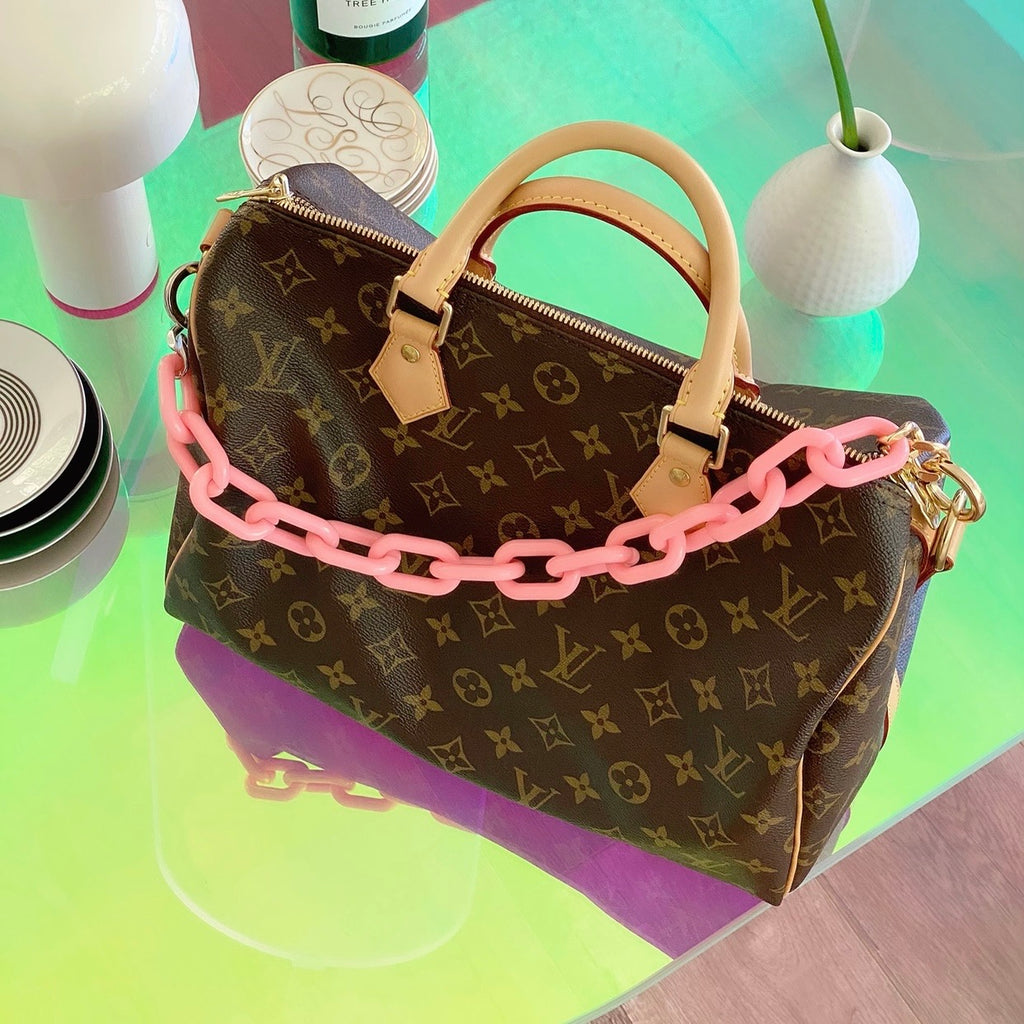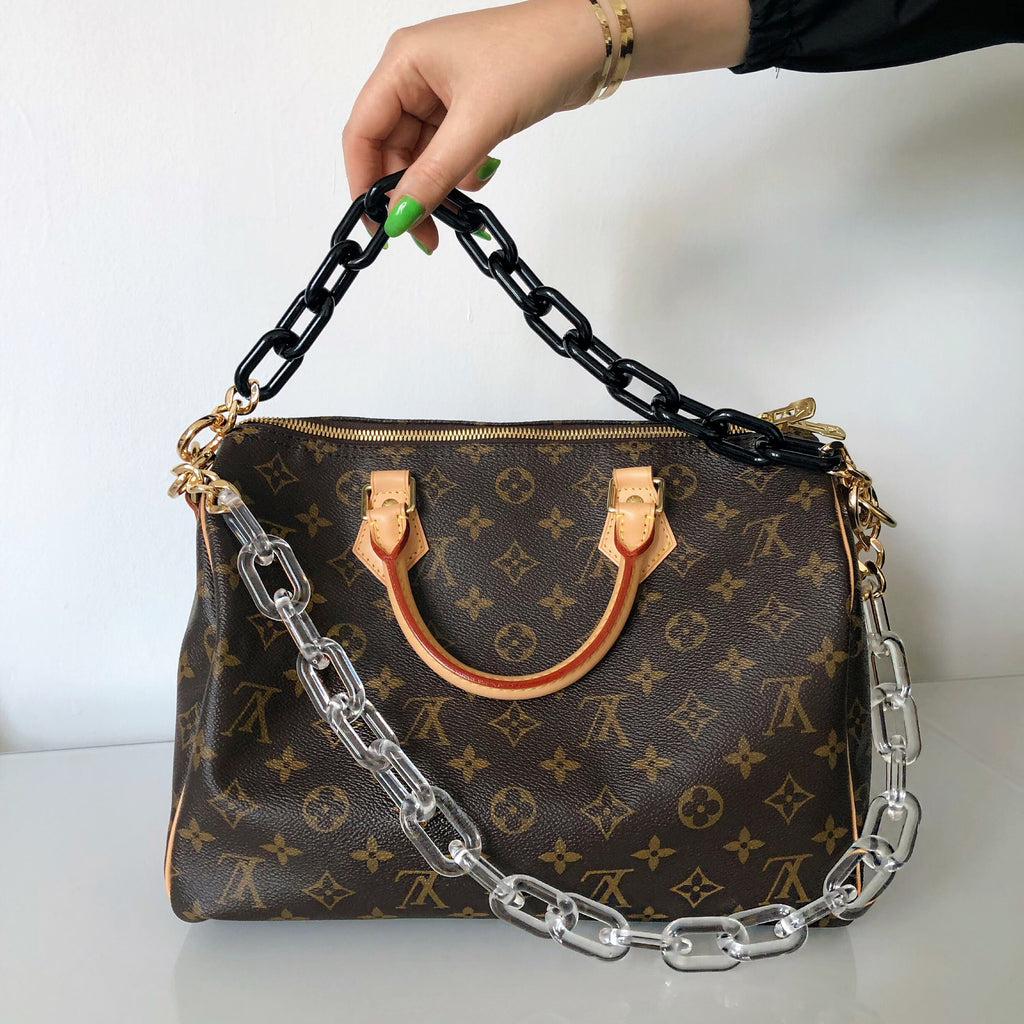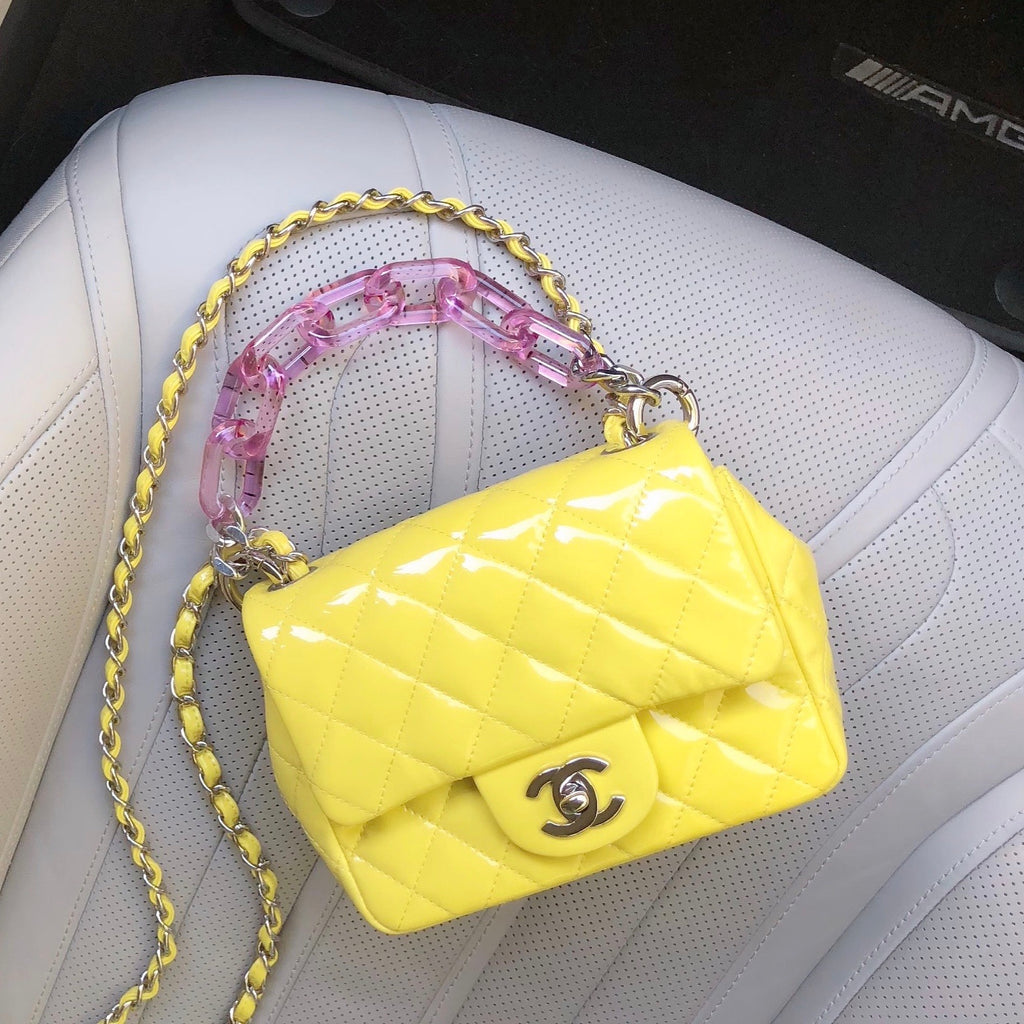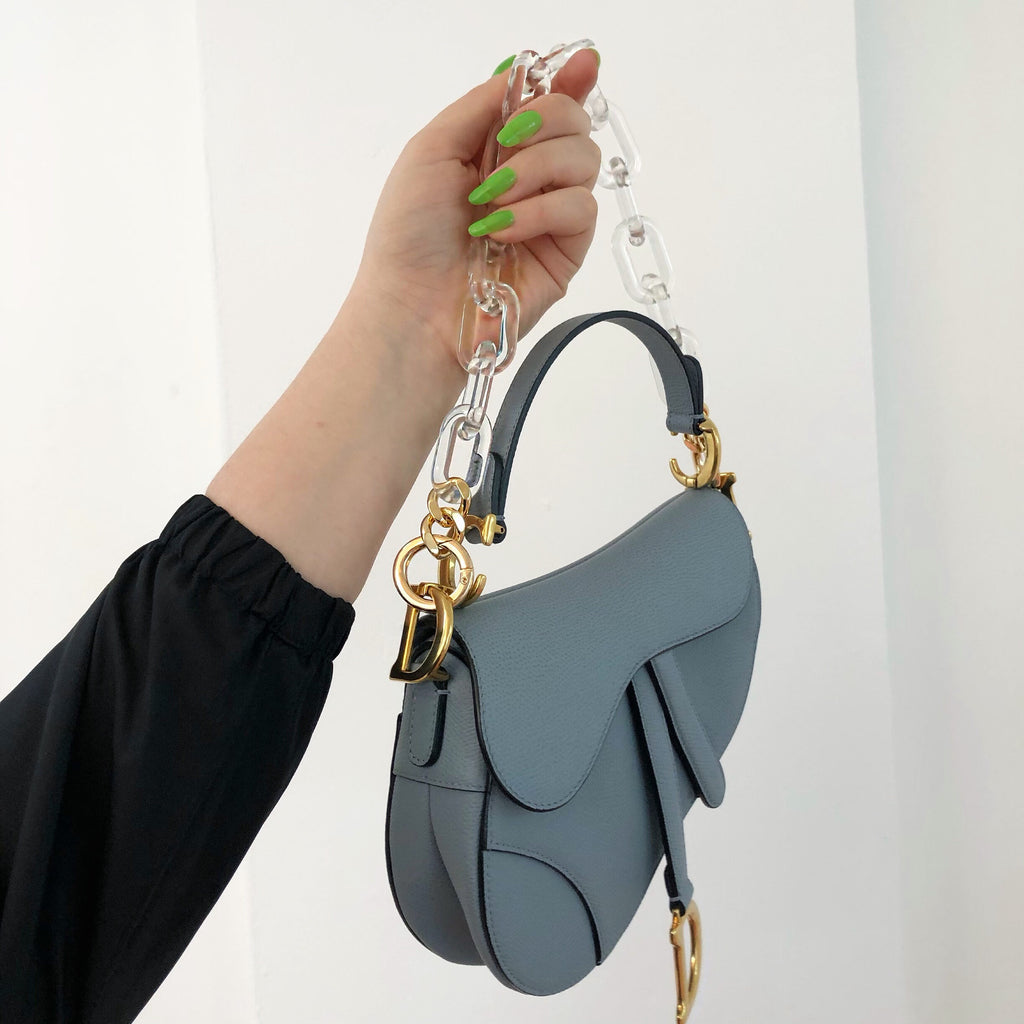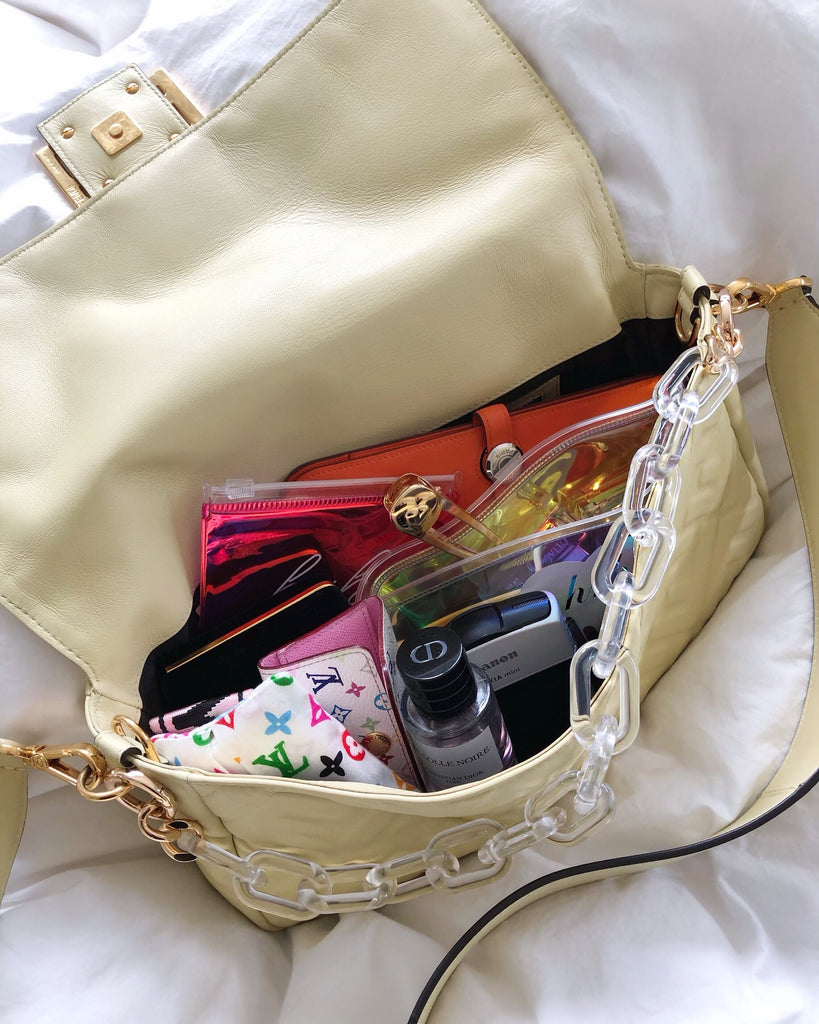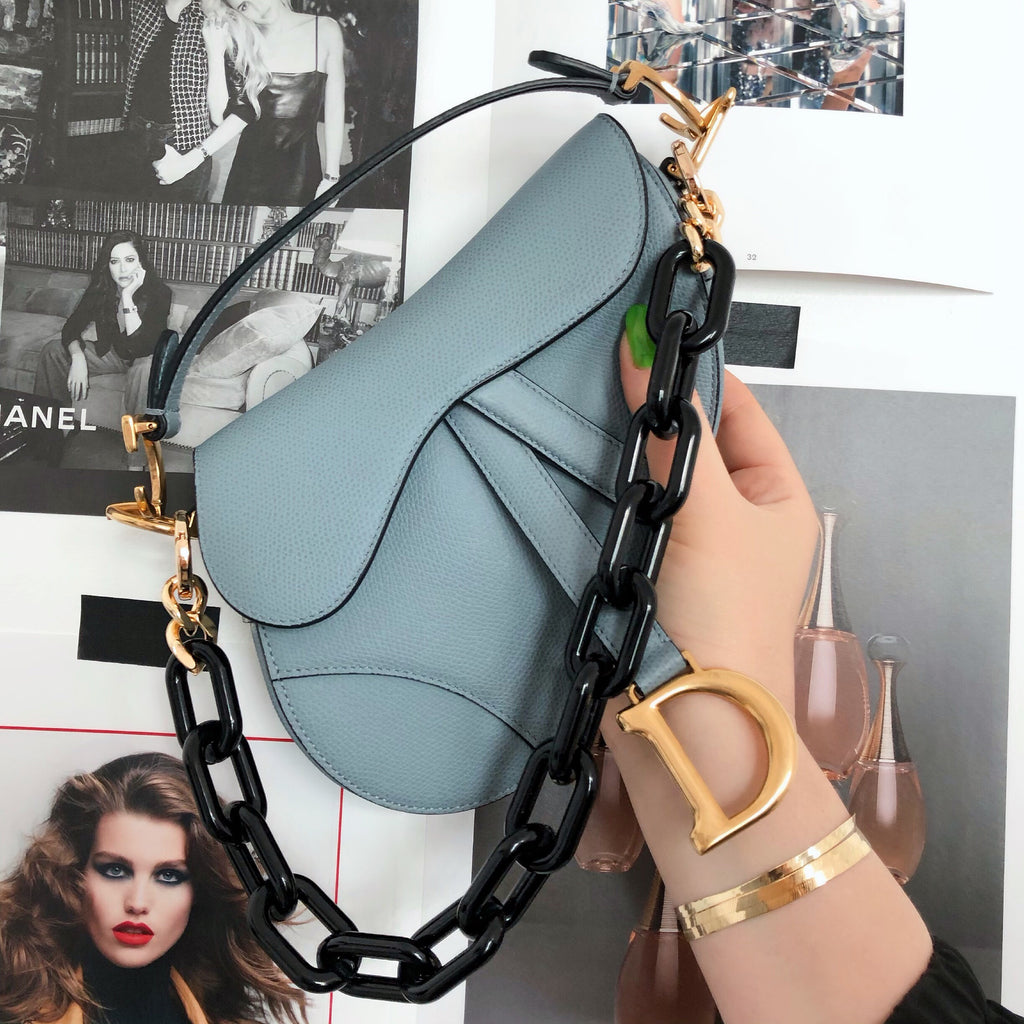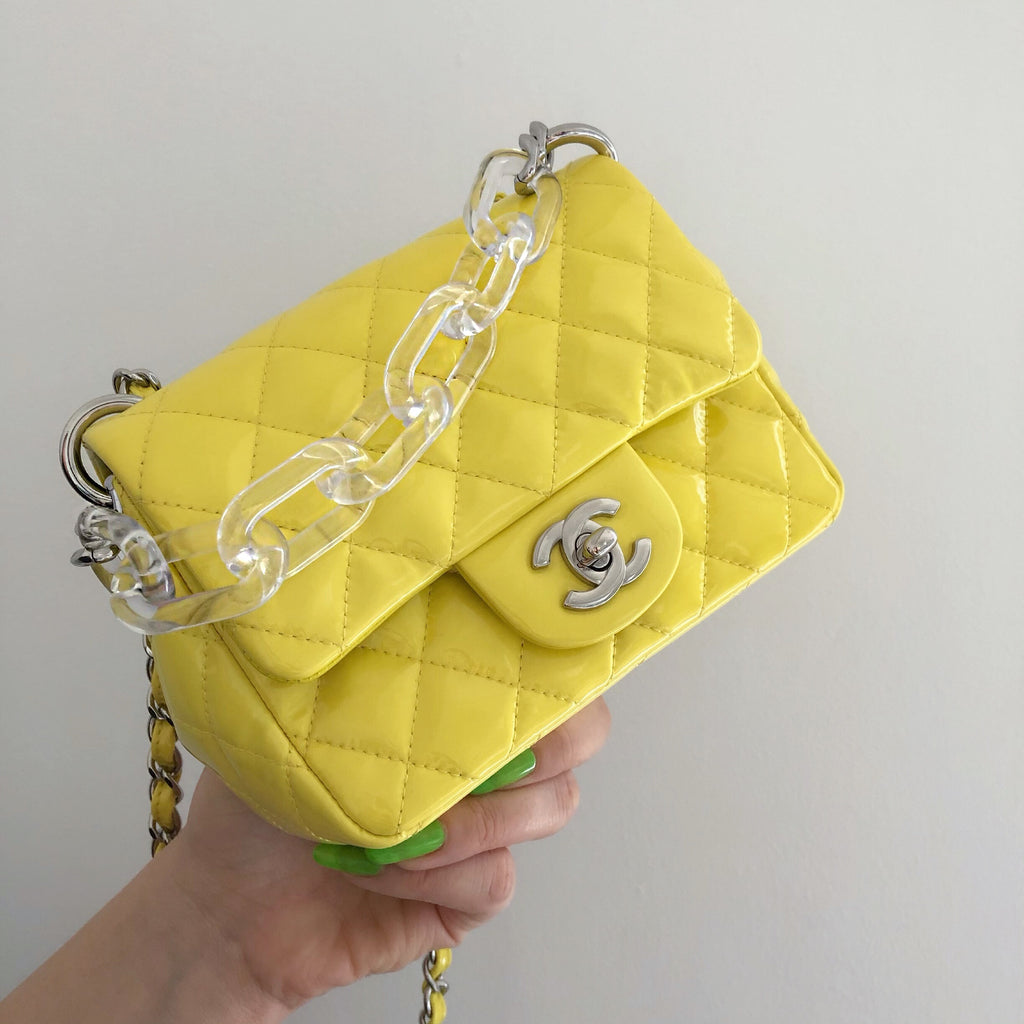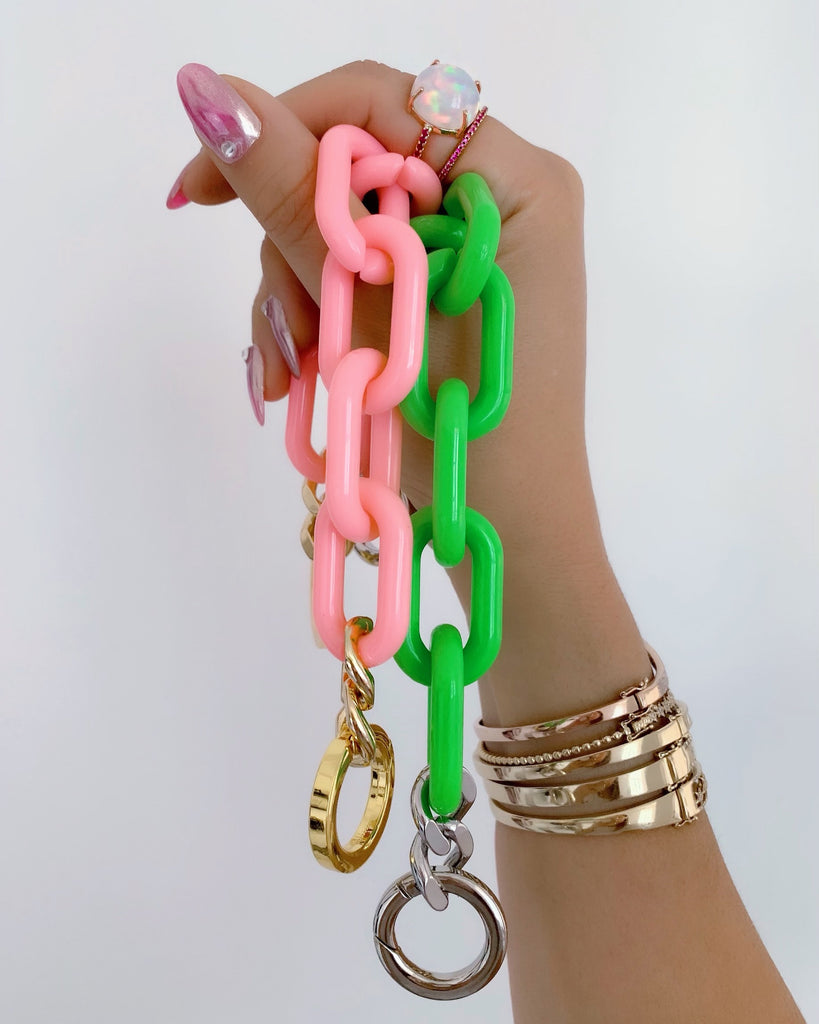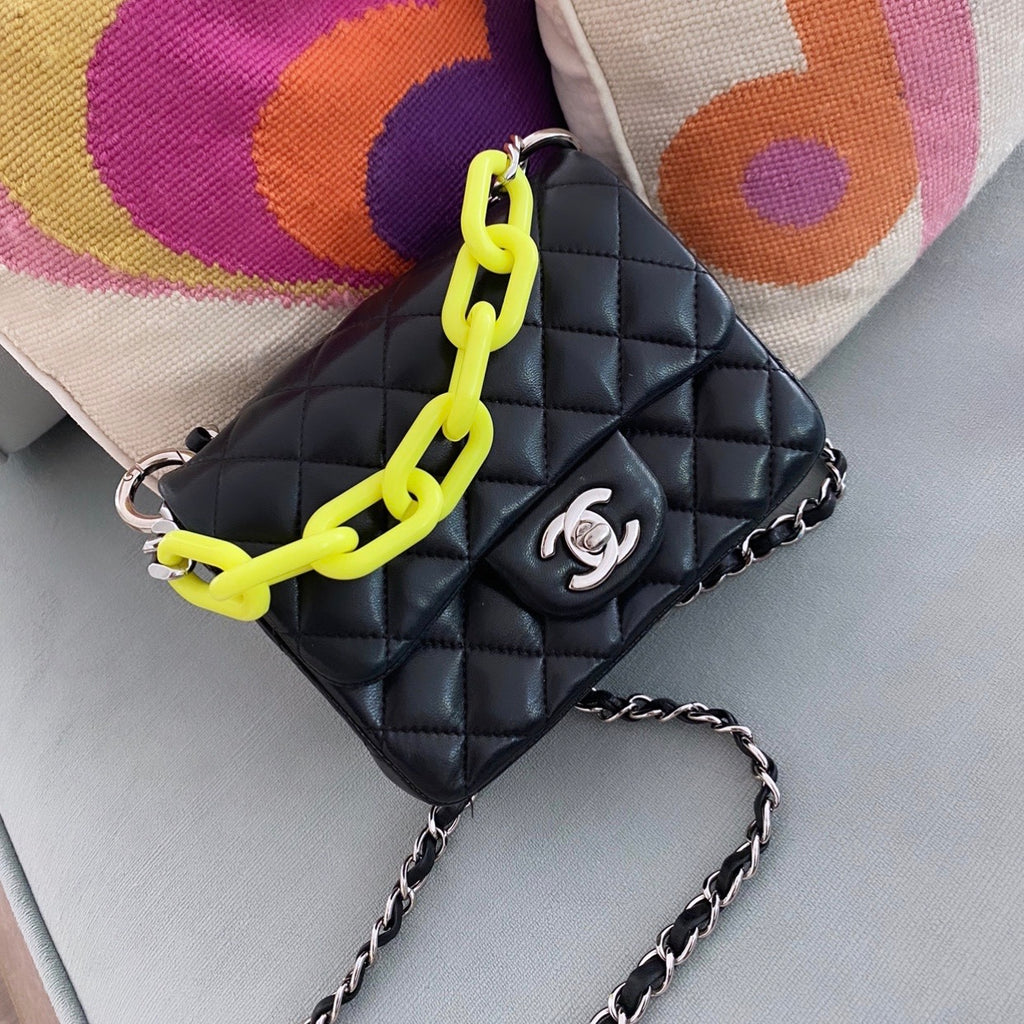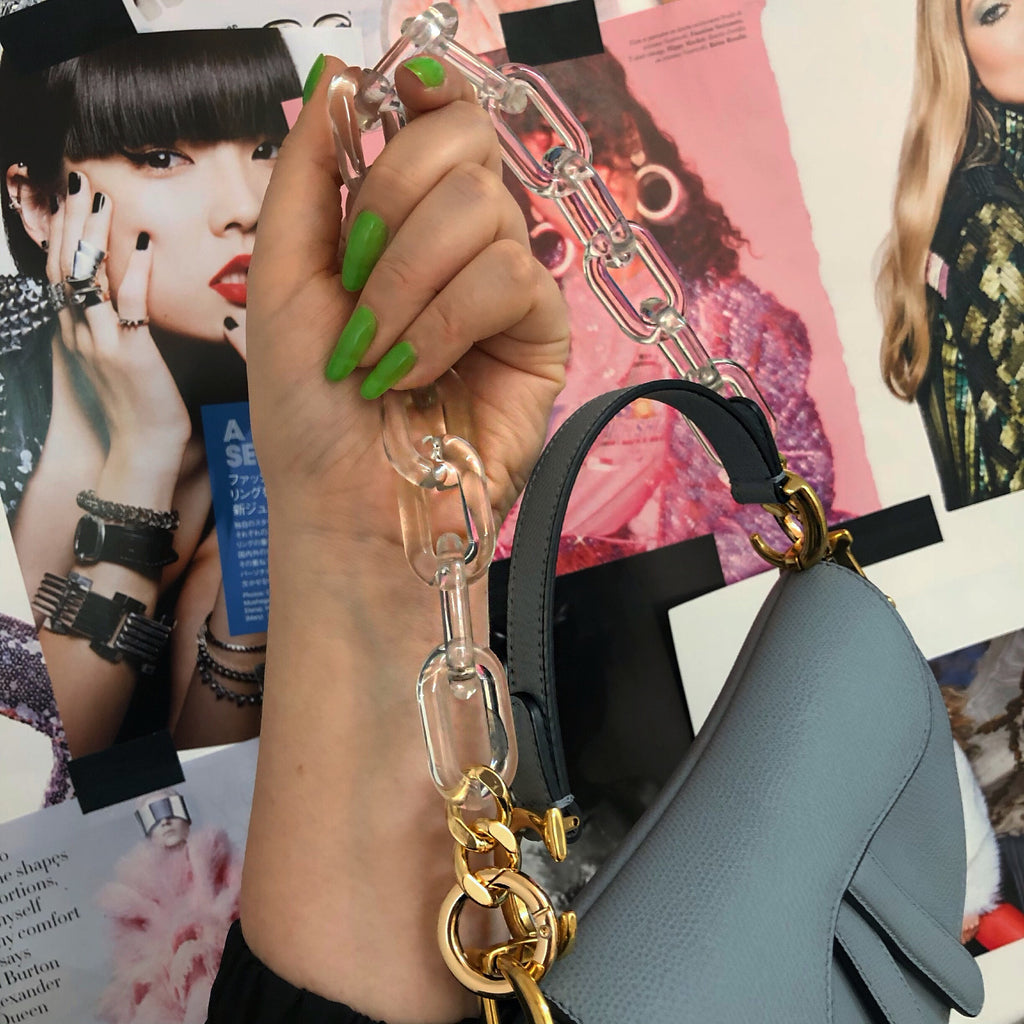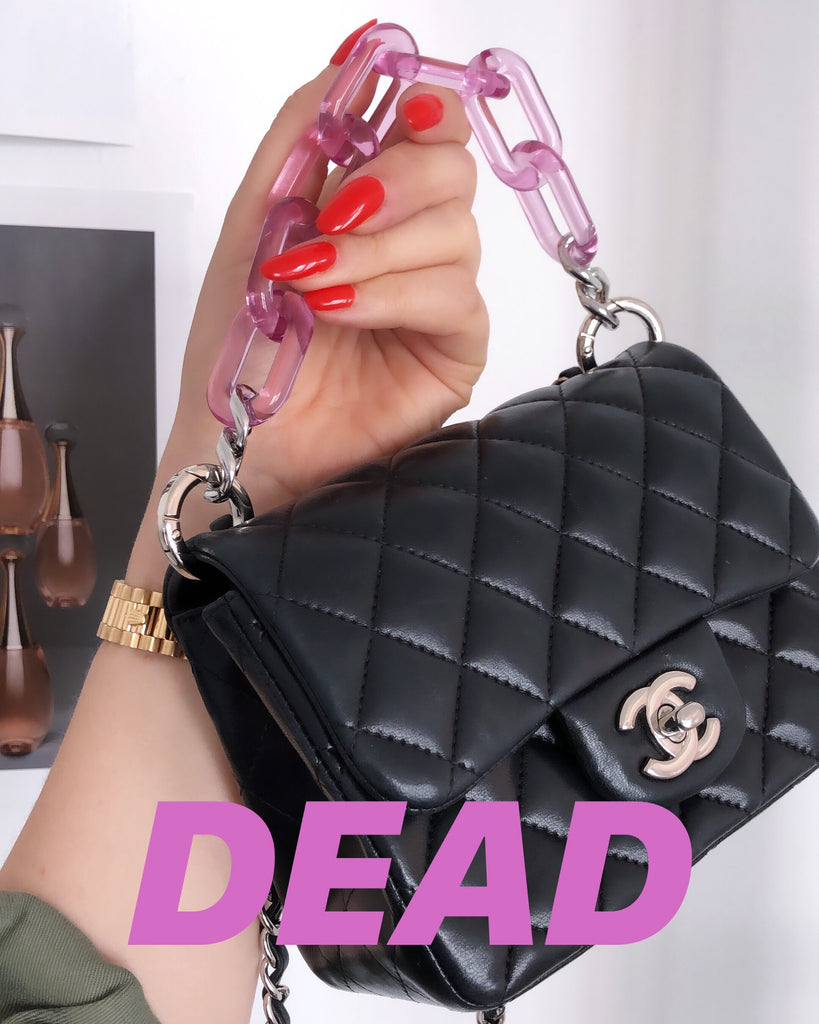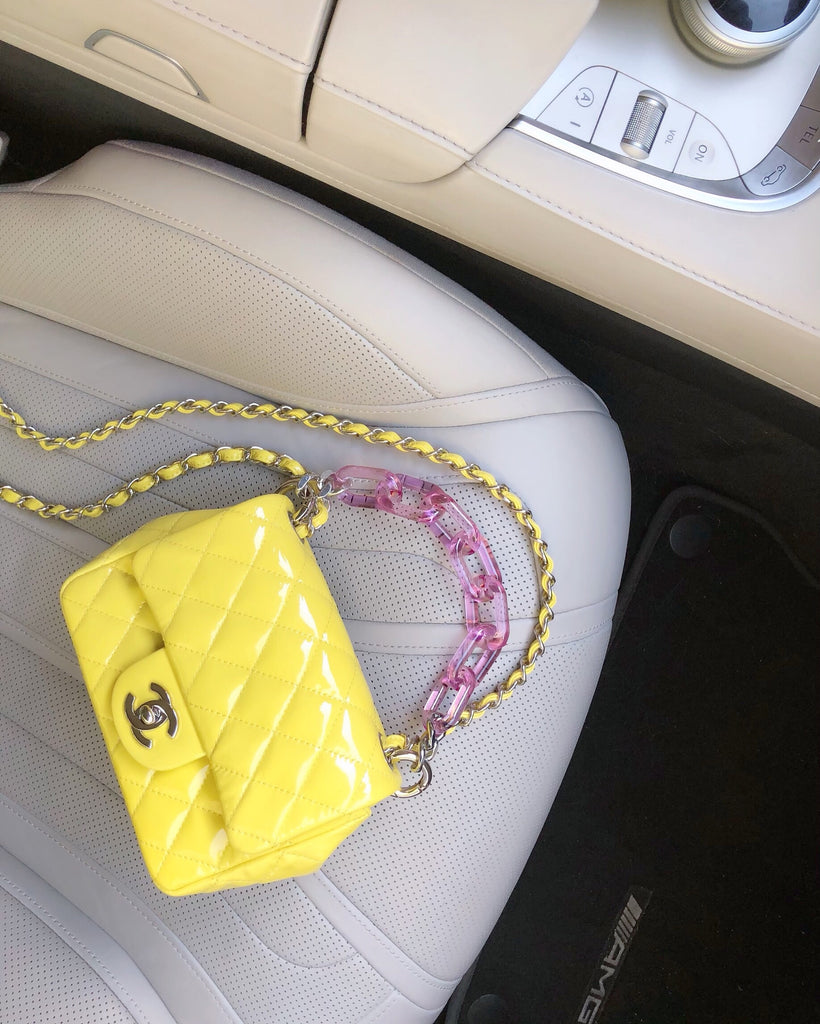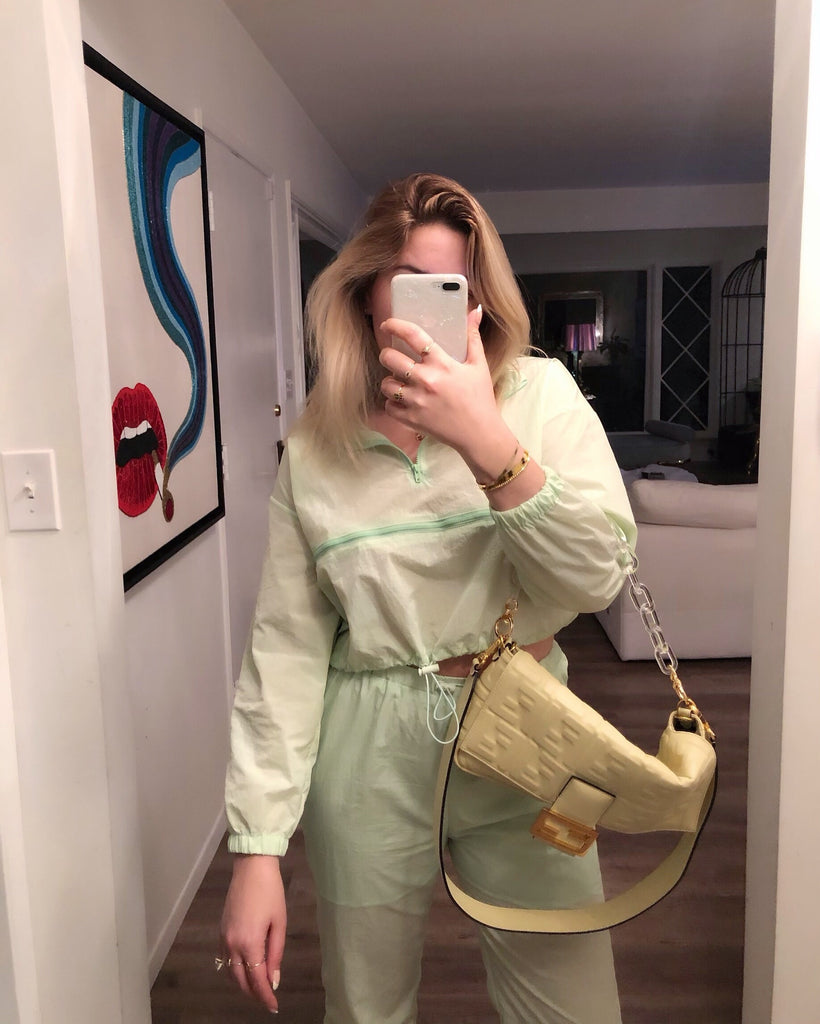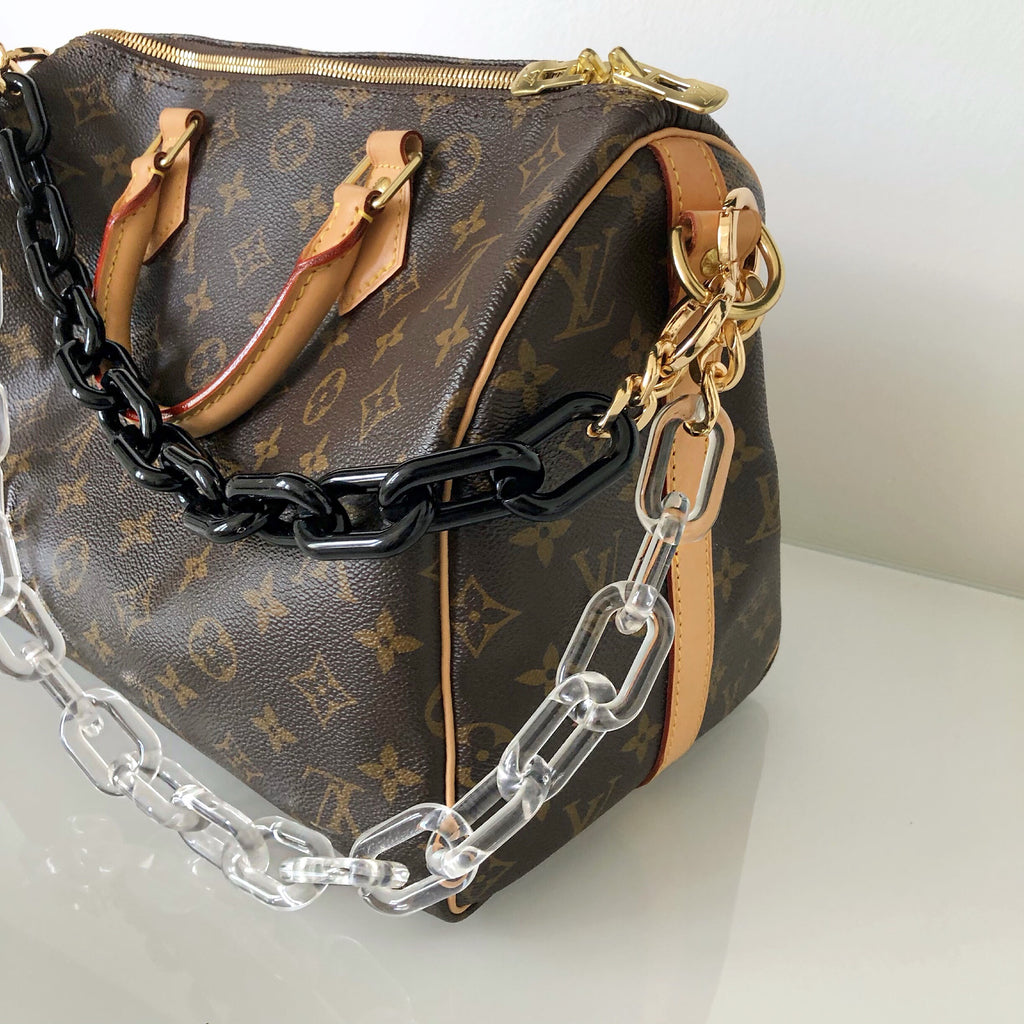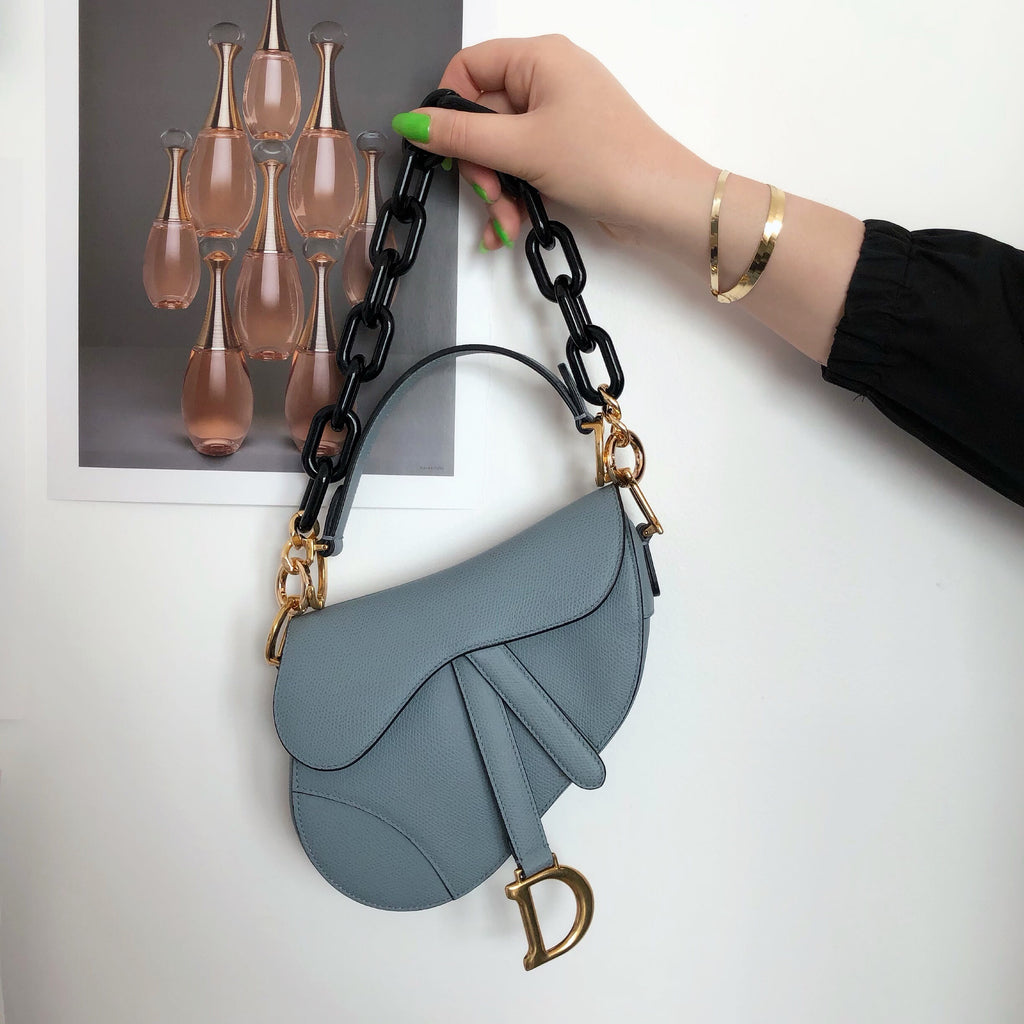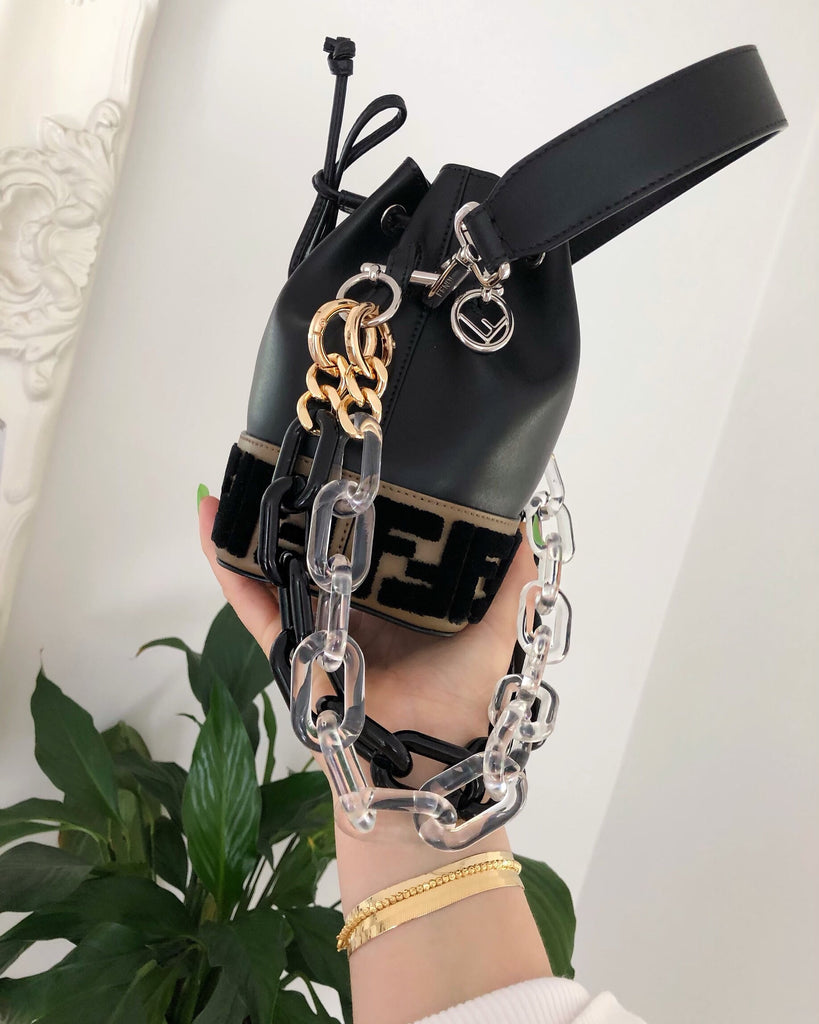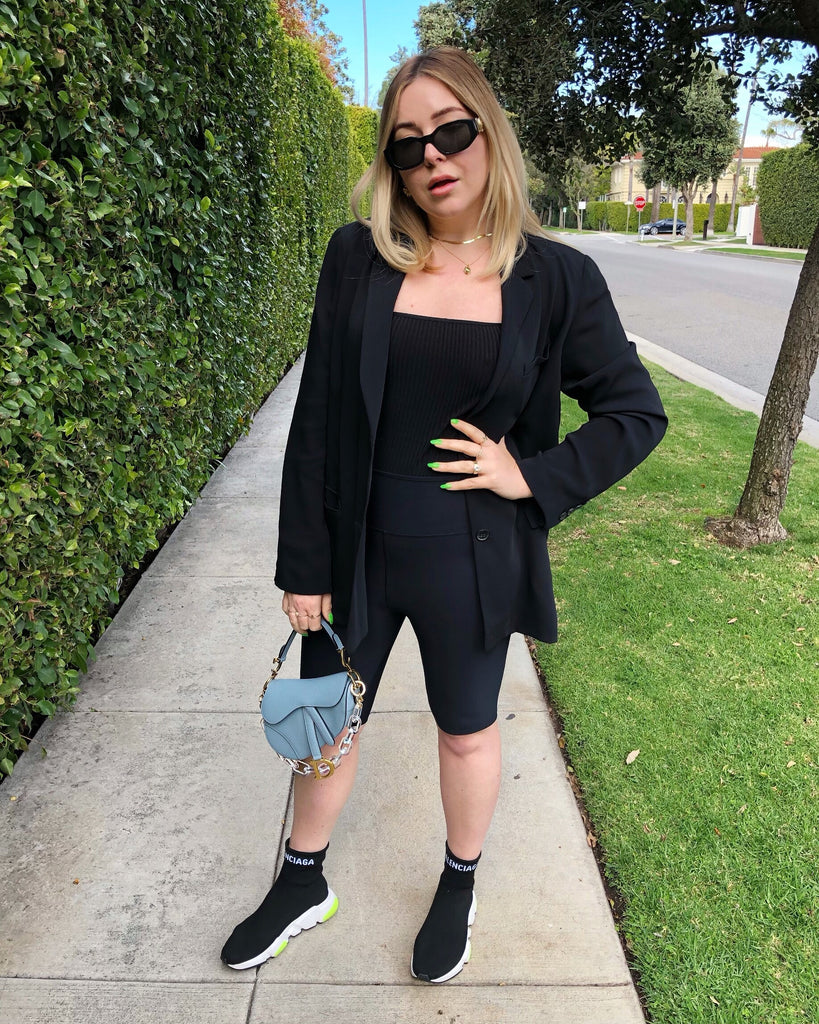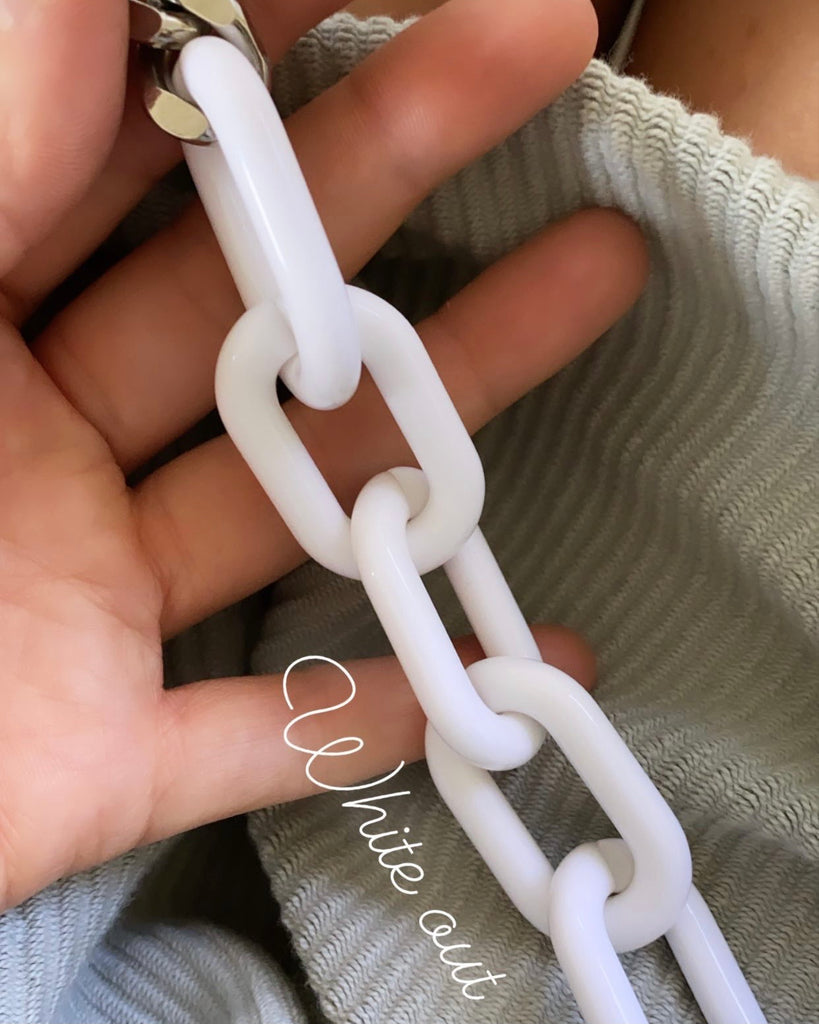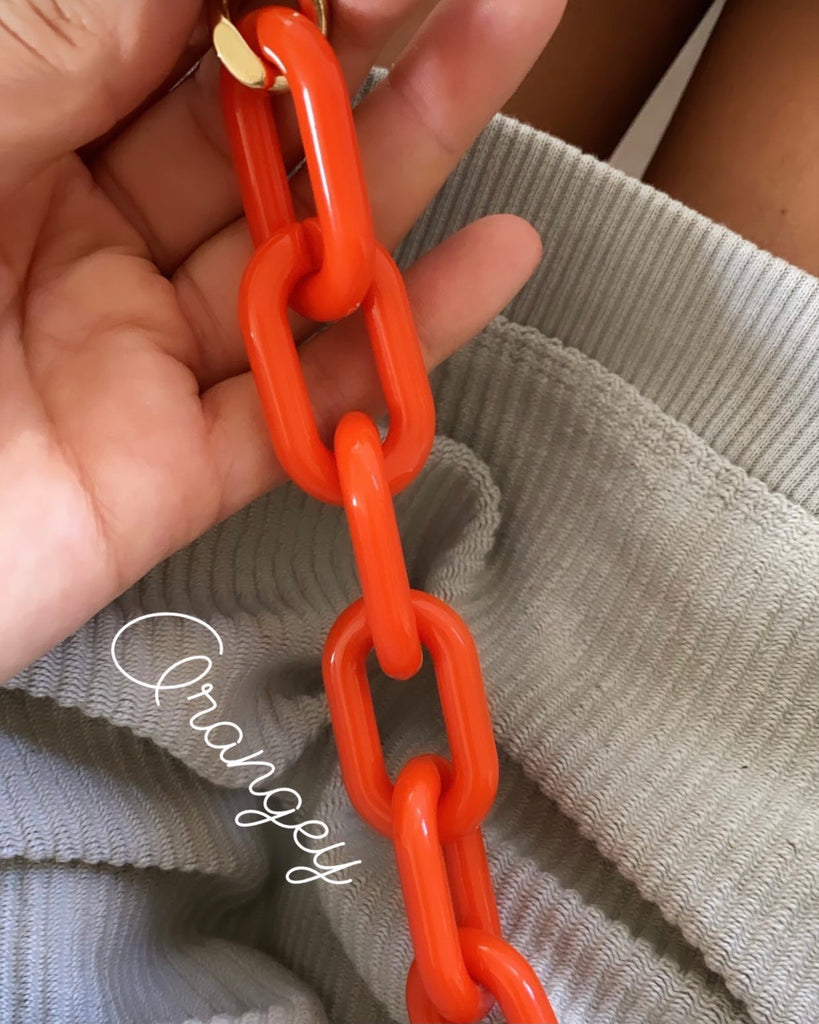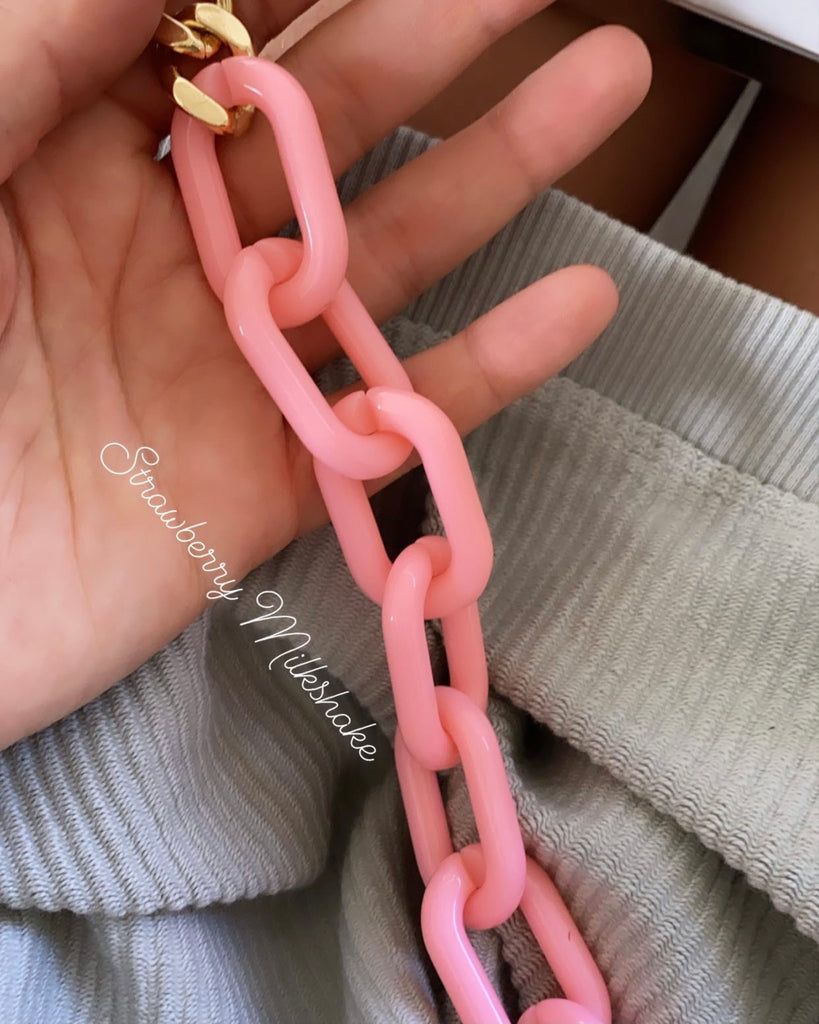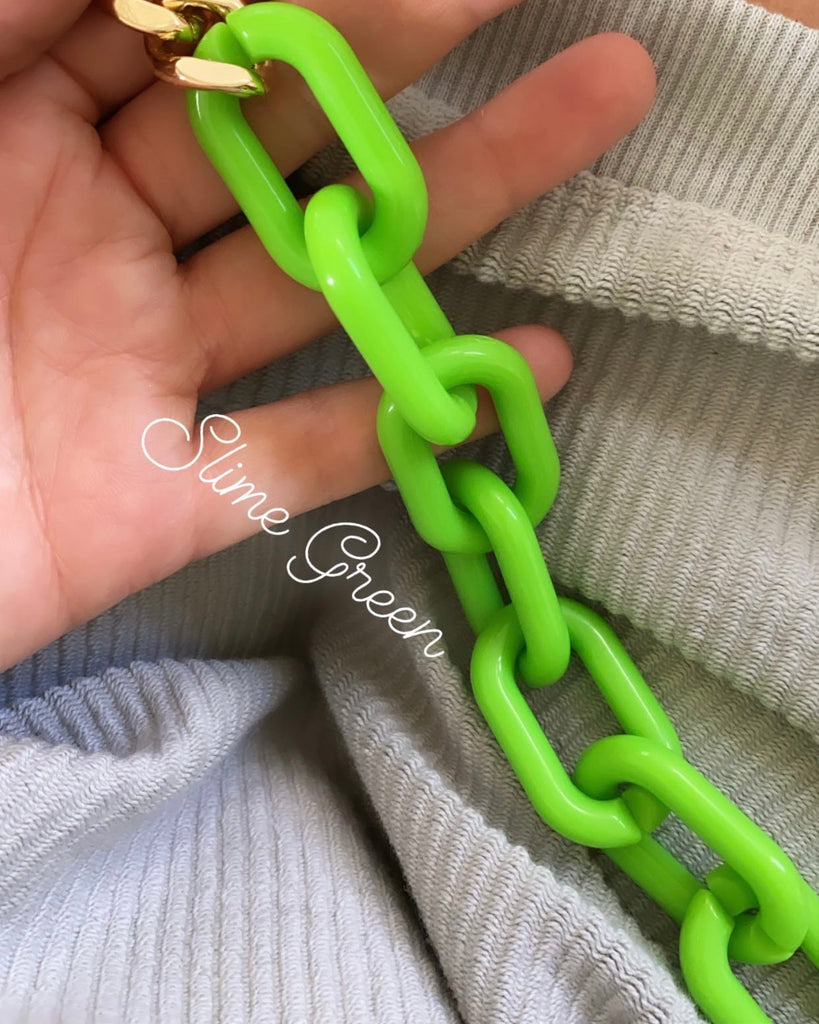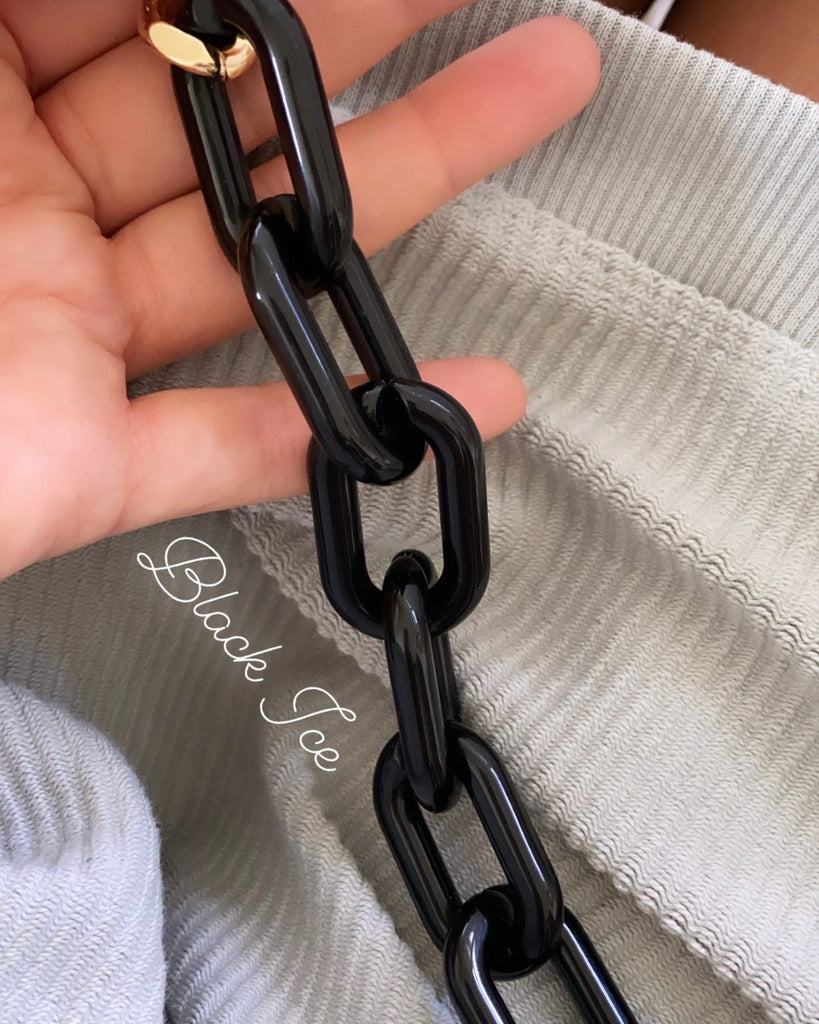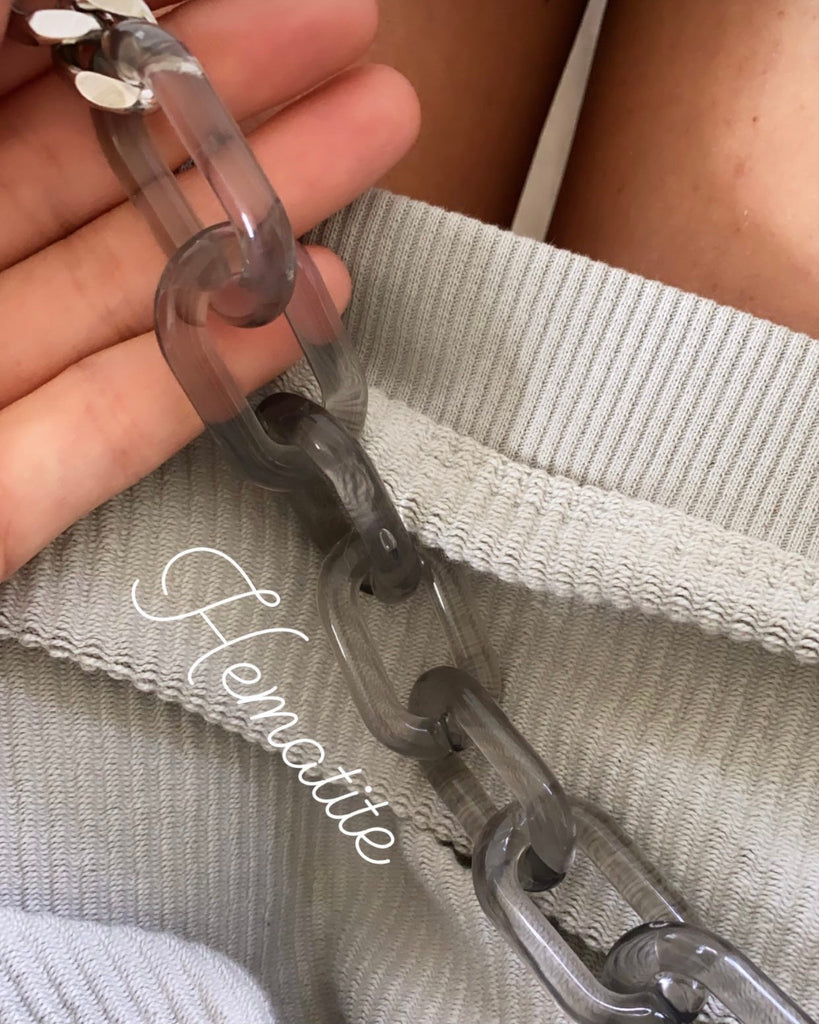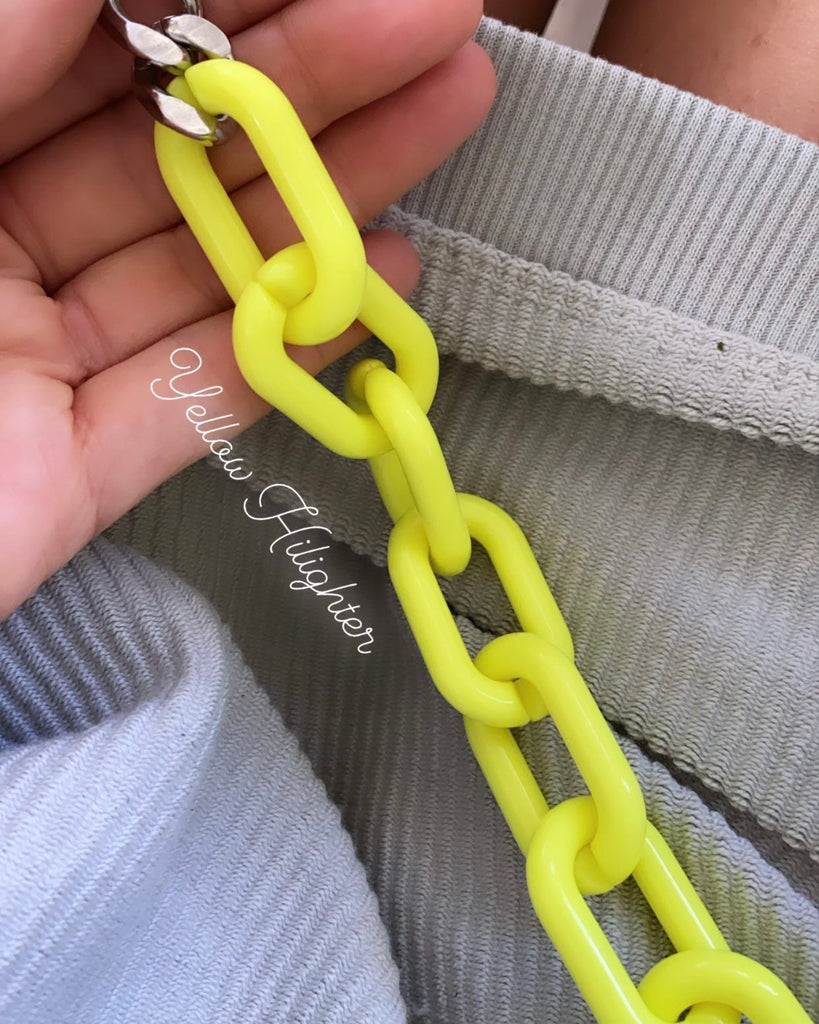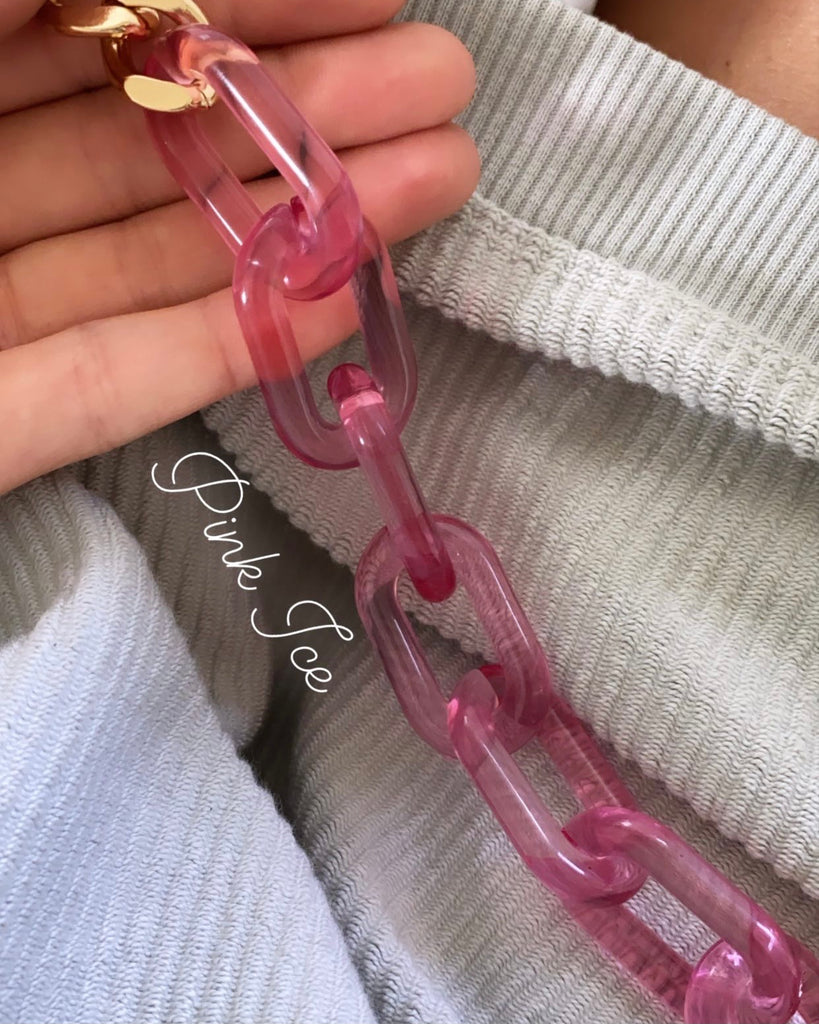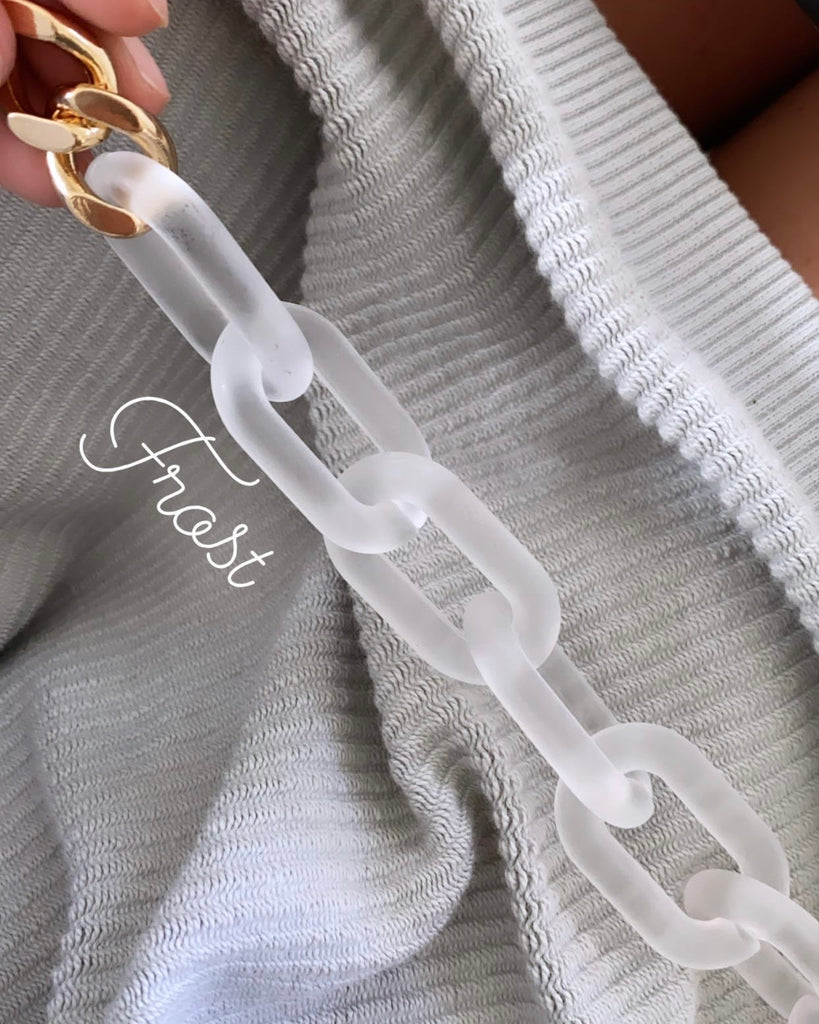 $ 70.00
$ 0.00
PRIVÉ ICE BAG CHAINS 2.0
The Privé Ice Chains were so popular and sold out over and over! 2.0 Ice chains are here twice as thick and more luxe than the previous collection and now available in glossy black ice as well as clear ice. If you were hesitating for any reason on the first collection, do not hesitate on these, they are EVERYTHING!
New color and new length available! The new short shoulder works on large bags like the speedy and on small bags like the mini Dior saddle. Its a fresh, flattering and comfortable length.
I have always loved everything a lucite and acrylic so of course adding a bag chain option was a must!
Made with thick icy acrylic and gold or silver Privé chains. Finished with a beautiful round hinged clasp. 
These are available in three lengths: 
Top Handle is approximately 11 inches total 
Short Shoulder is approximately 18 inches total
Long Shoulder is approximately 25 inches total
Crossbody is approximately 41 inches total
For larger sized bags, please do not carry too much weight.
I can also offer custom lengths! Just email me! hrhcollection@gmail.com
If you are not sure if your bag needs a custom length top handle, email me and I can easily help u! 
All handmade and originally designed by me.