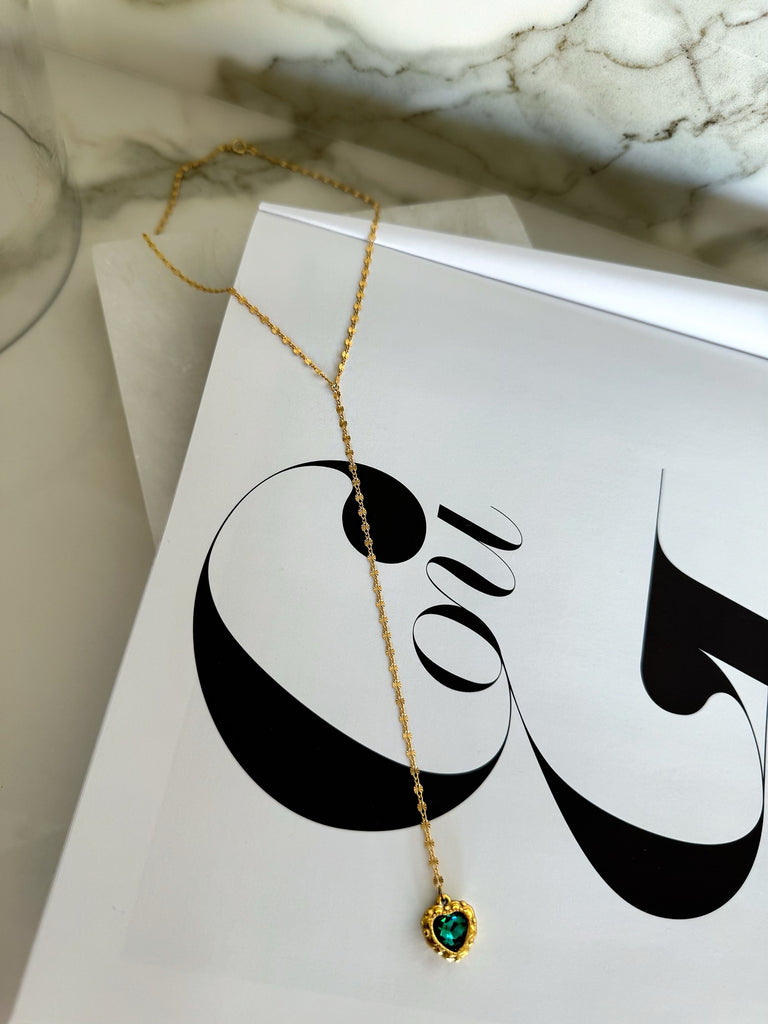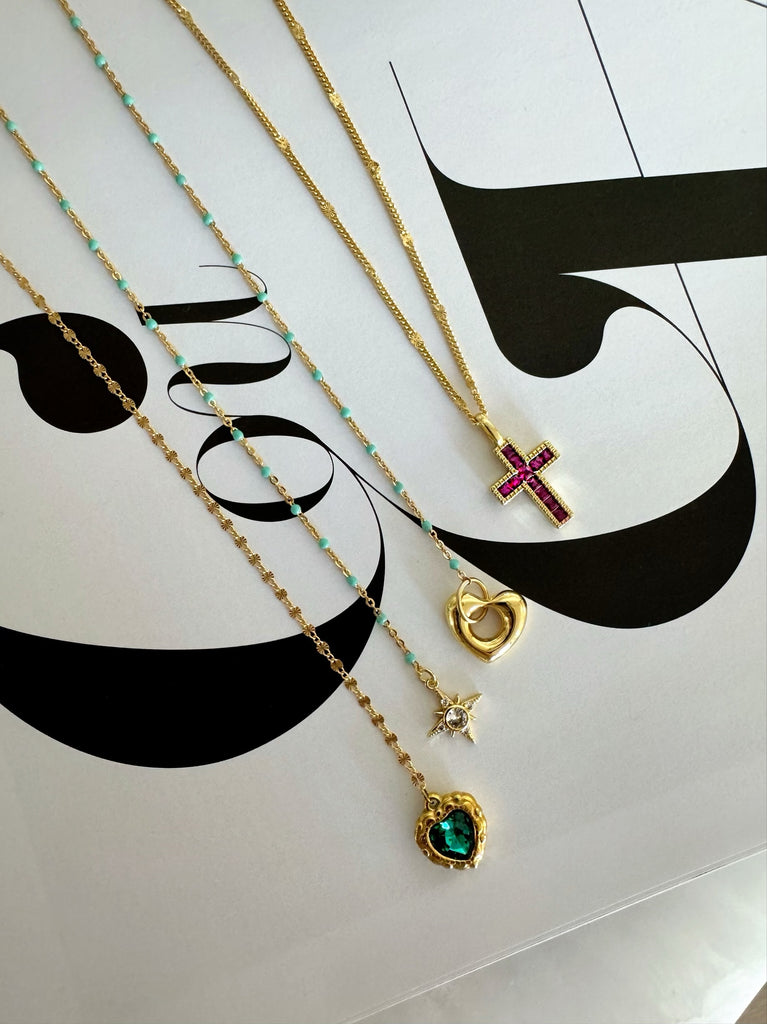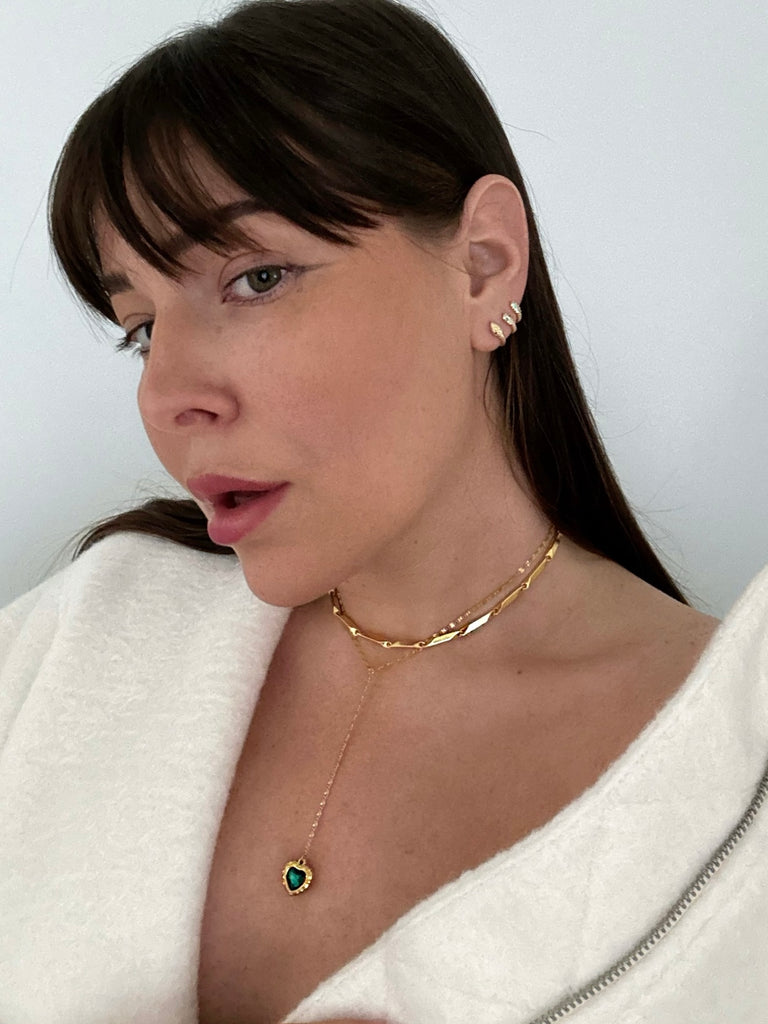 $ 125.00
$ 0.00
WITH LOVE… (14K GOLD FILLED)
I love designing sexy lariats that are meant to sit high on the neck and drop down the chest. I also love to wear this piece first and then layer on top of it. 
This 14K gold filled design is made with beautiful etched star like chain. At the end of the lariat is a large stainless steel charm pendant with a beautiful emerald green crystal.
I'm wearing the 14.5" for reference.
Handmade and designed by me.