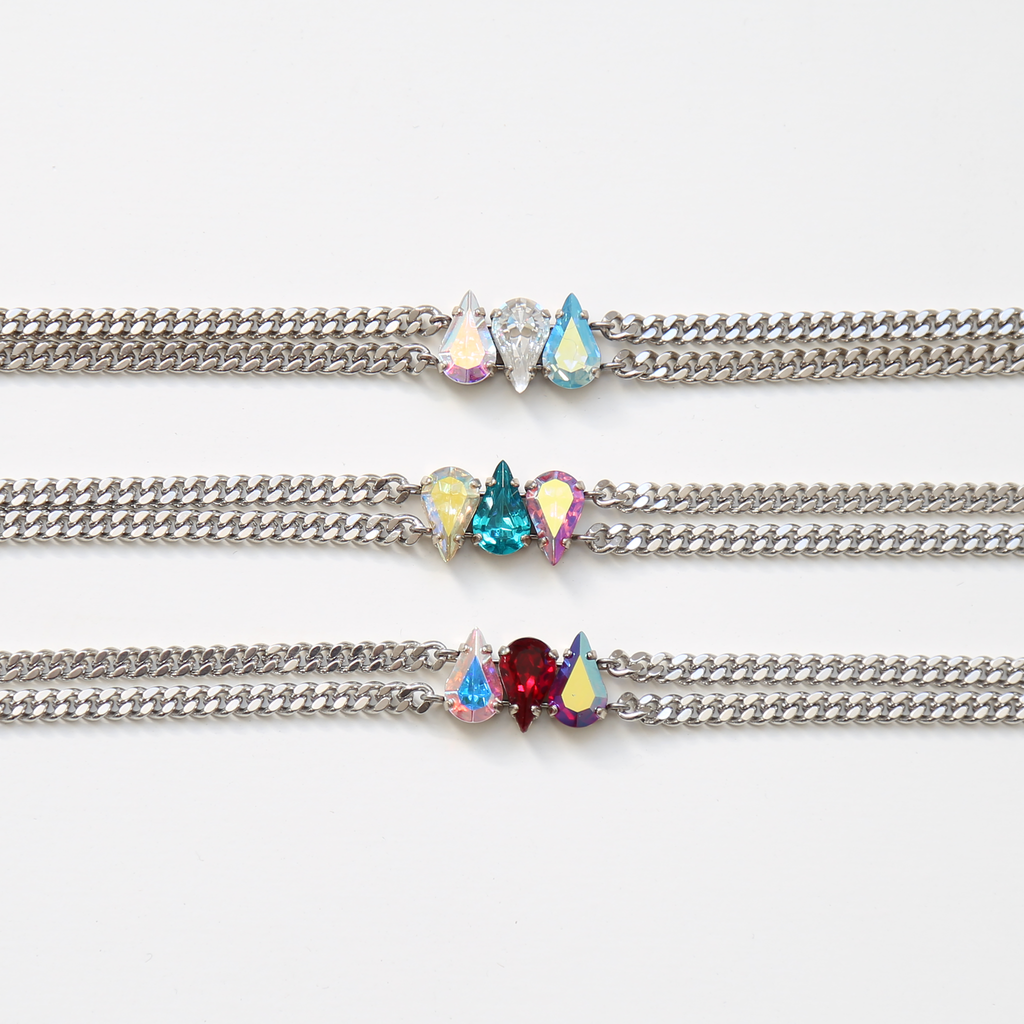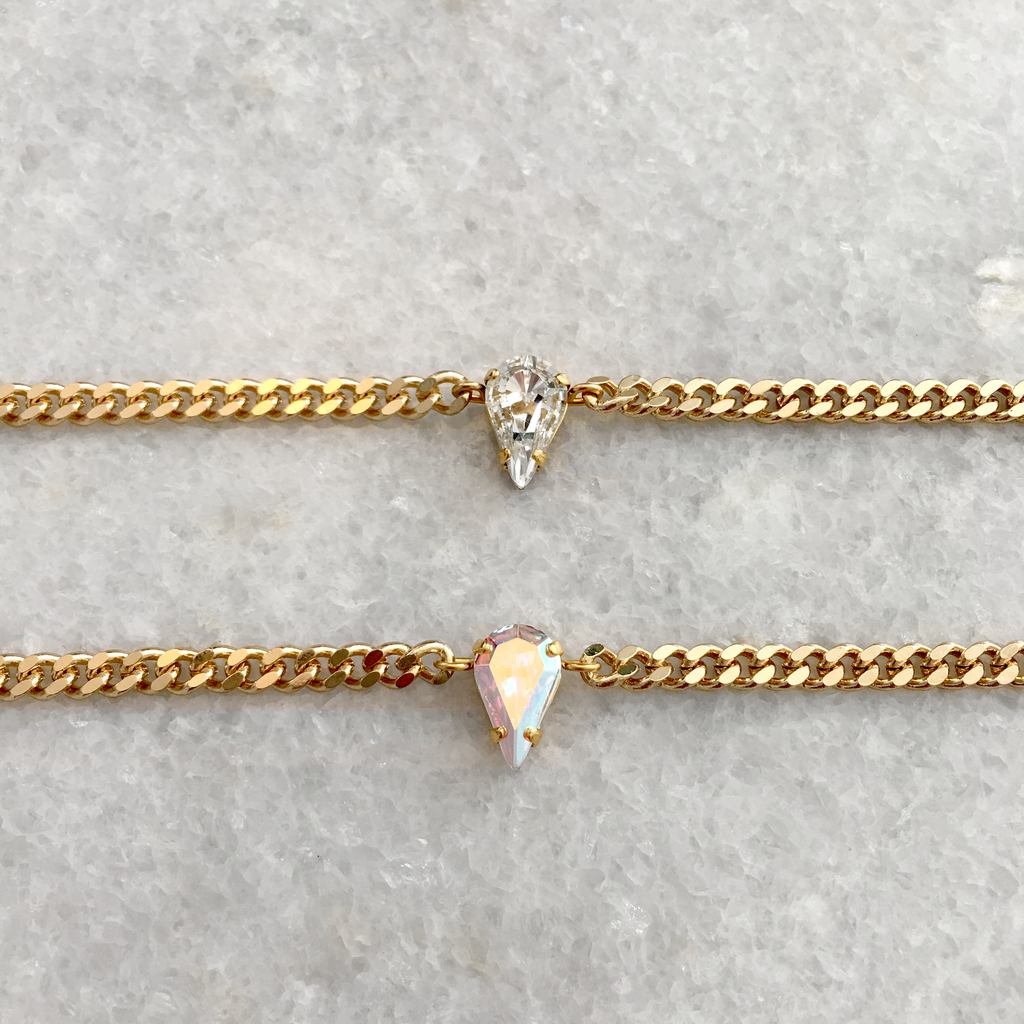 $ 135.00
$ 0.00
TROIS ÉTOILES CHOKER
After introducing my first three stone dauphine bracelets years ago, I wanted to add another three stone piece to my line. 
Made with my vintage Art Deco Crystal Tears. These are micro size stones but their ab effects, glows and facets are like none other. All stones are rare and vintage. 
Made with super sleek, silver color chain.
Offered in three different crystal combinations:
1. AB, Flawless Diamond, Glass Slipper AB
2. Twinkle, Mermaid Tail, Blush AB
3. AB, True Ruby, Acid Zelda
If there combination you prefer, please email me for this request. 
Made to fit a 13 inch neck but can be customized to fit you perfectly if needed. 
If the custom option is chosen, please state the size of your neck in inches in the notes section at checkout.