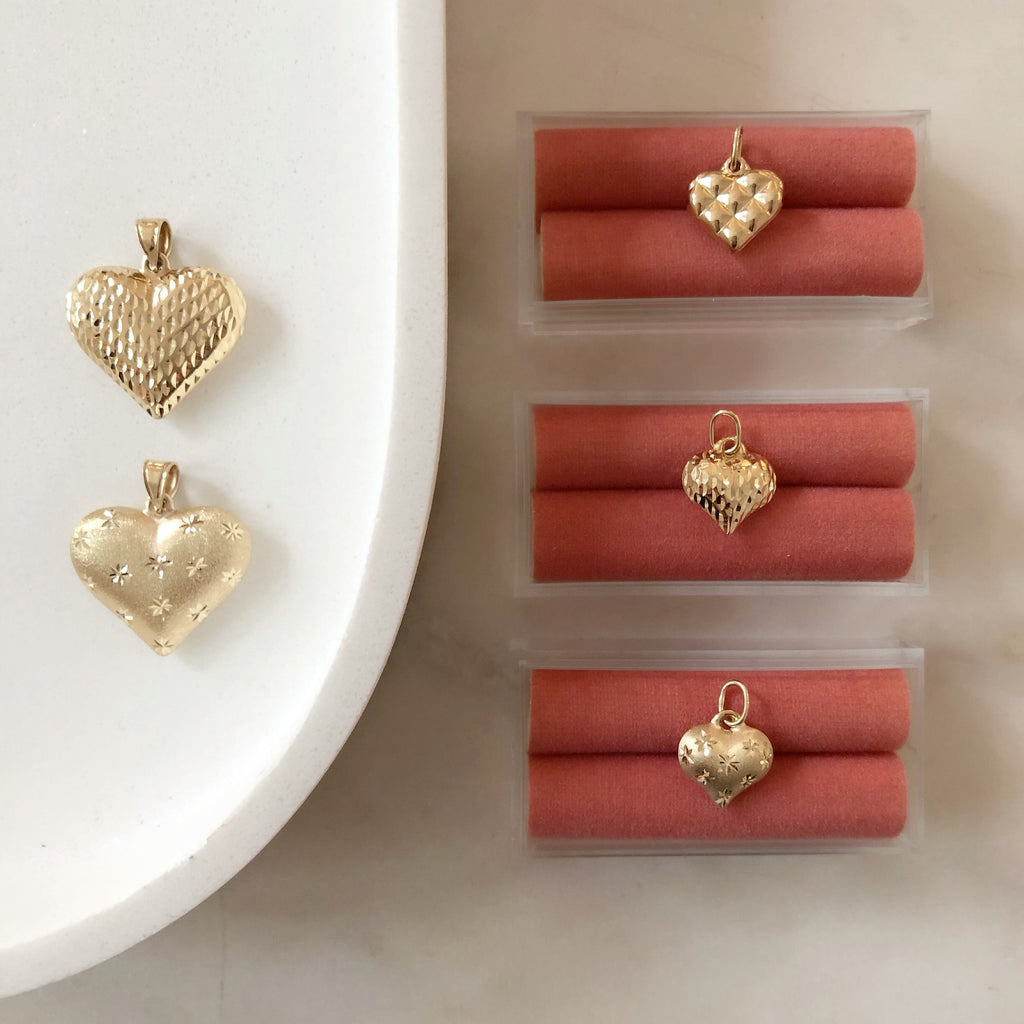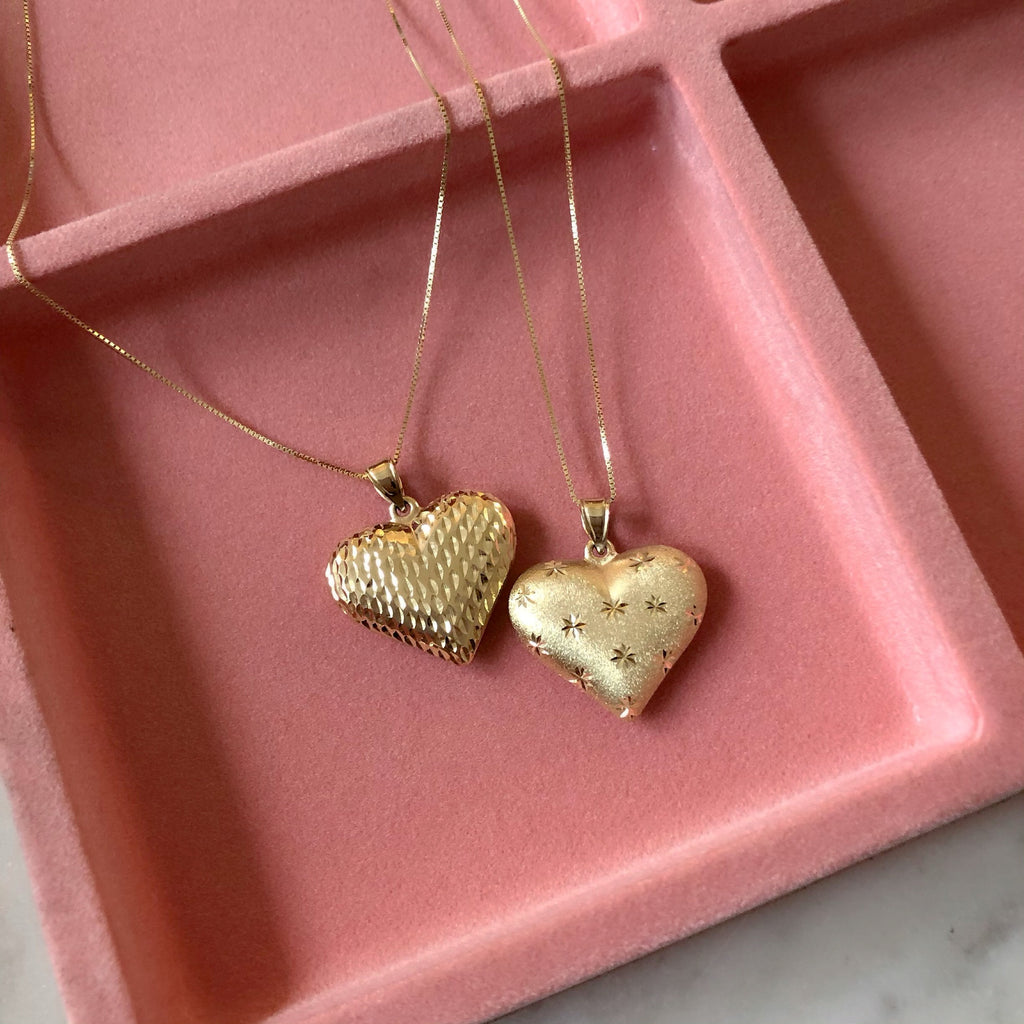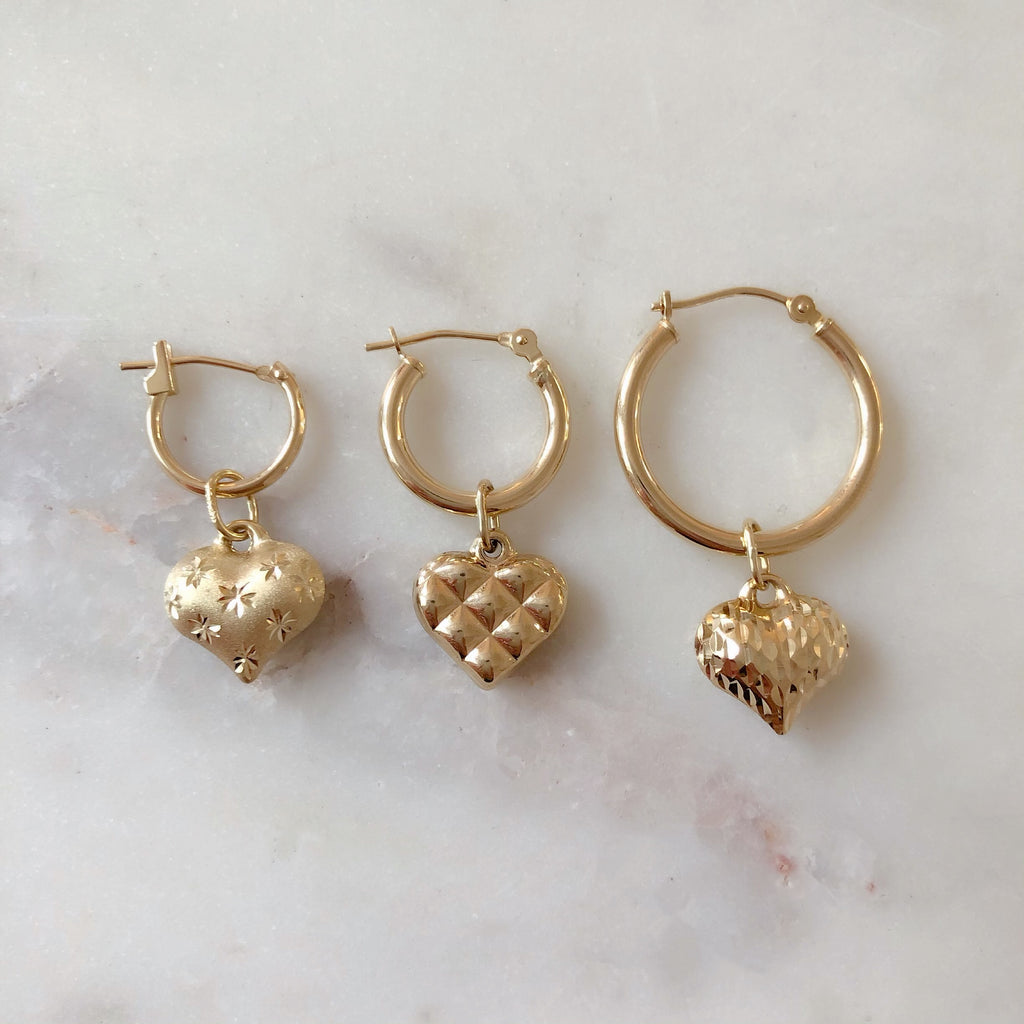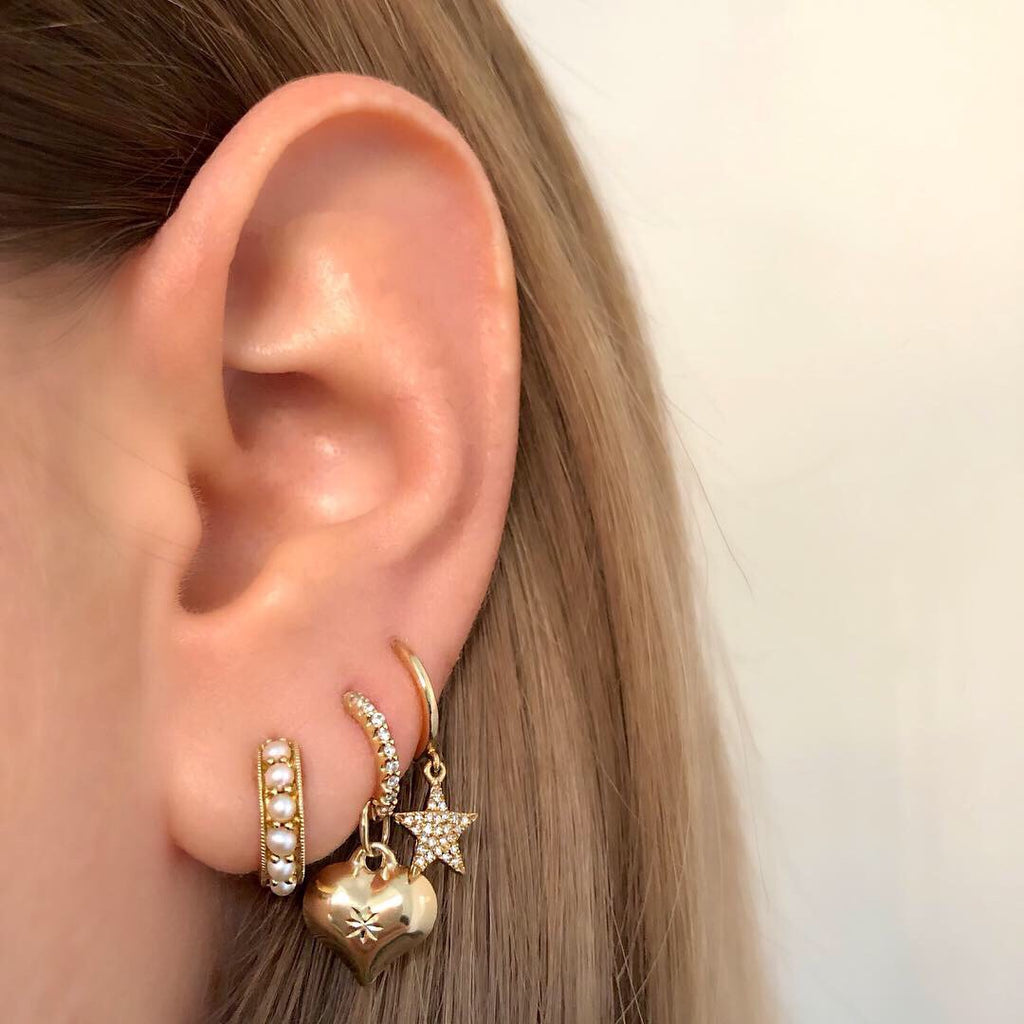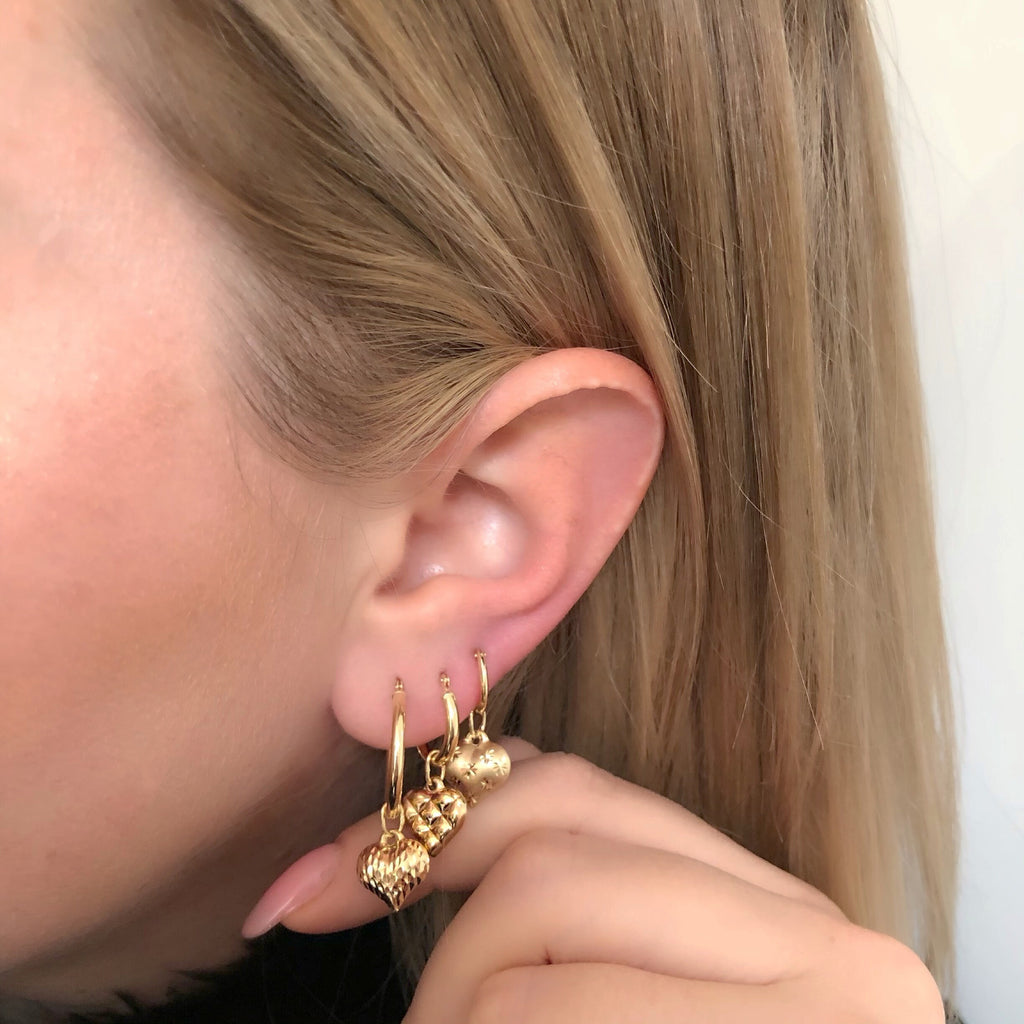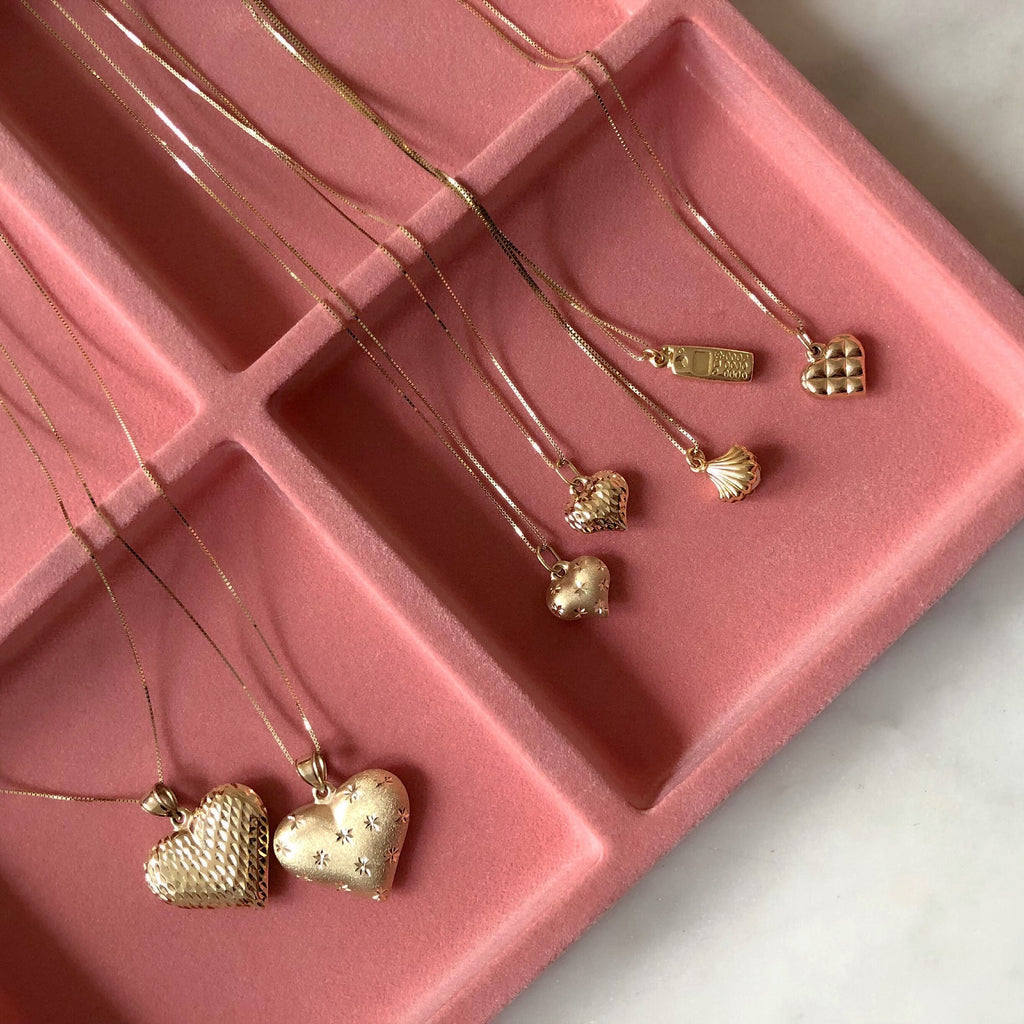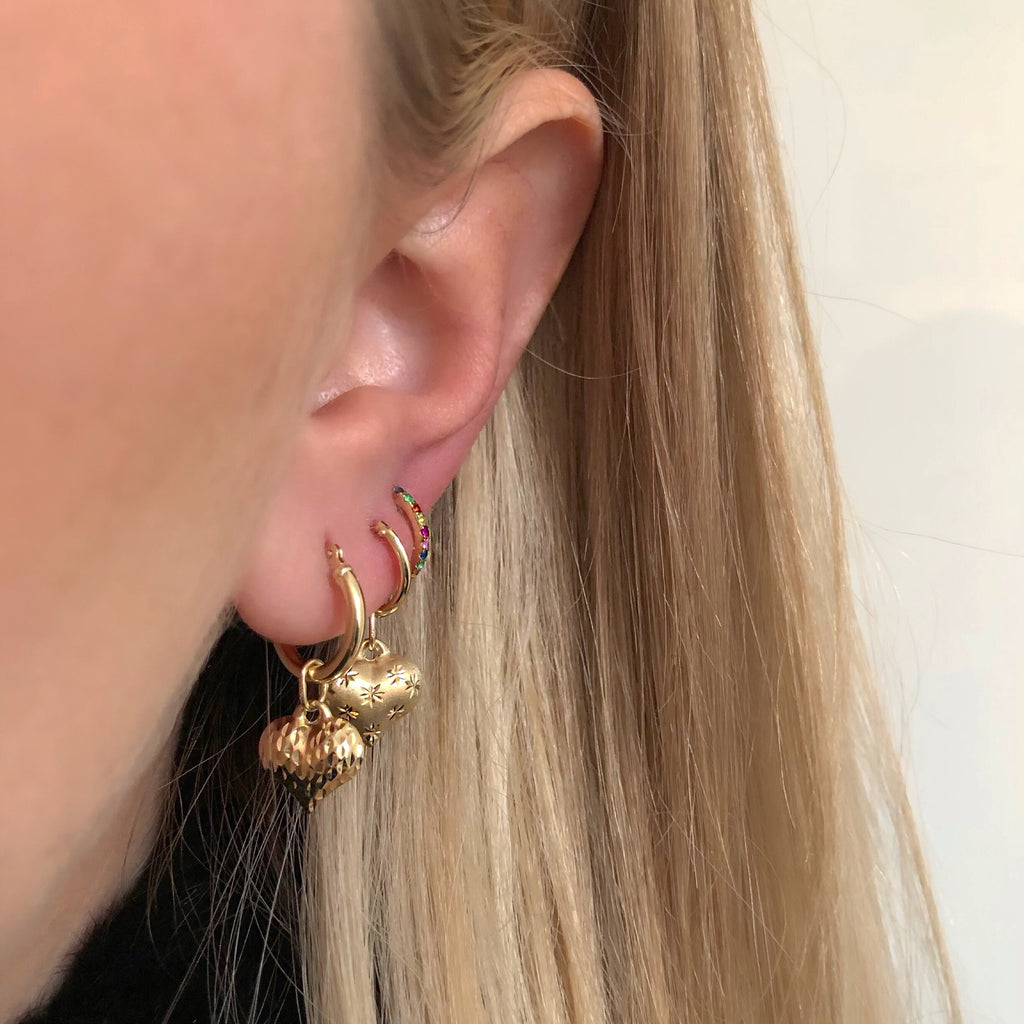 $ 85.00
$ 0.00
GOLDIE HEARTS
The Goldie Heart collection come in two different size puffed hearts and three different styles- all so perfect and unique.
These puffed style charms Have the prettiest finishes and sparkly details. Perfect details- Quilted Coco, glittery etching and a satin finish with small sparkling etched stars.

Choose them alone or add them to a hoop or chain and save $5 (Discount is already calculated into the price).

All hearts are solid 14K puffed style and the satin heart is solid 10K. The sparkling delicate box chains and hoops are also solid 14 K.