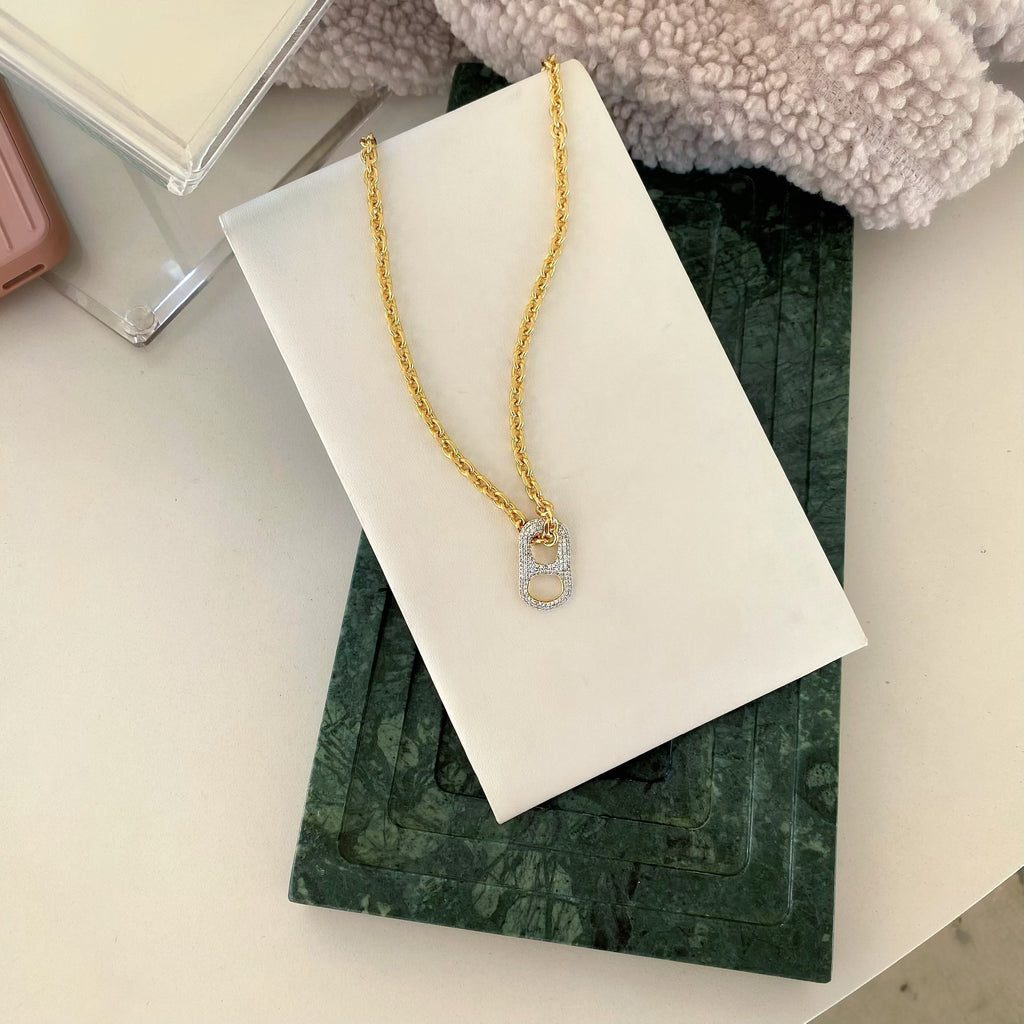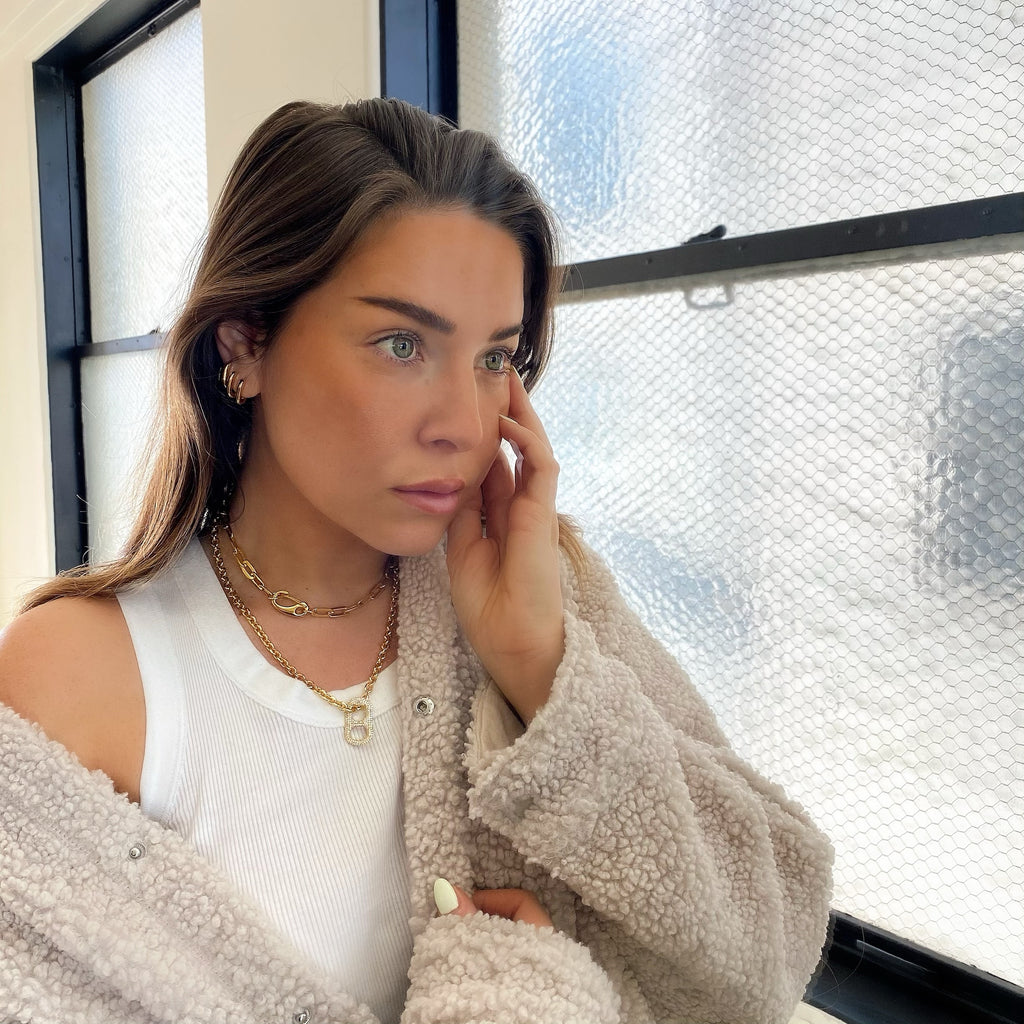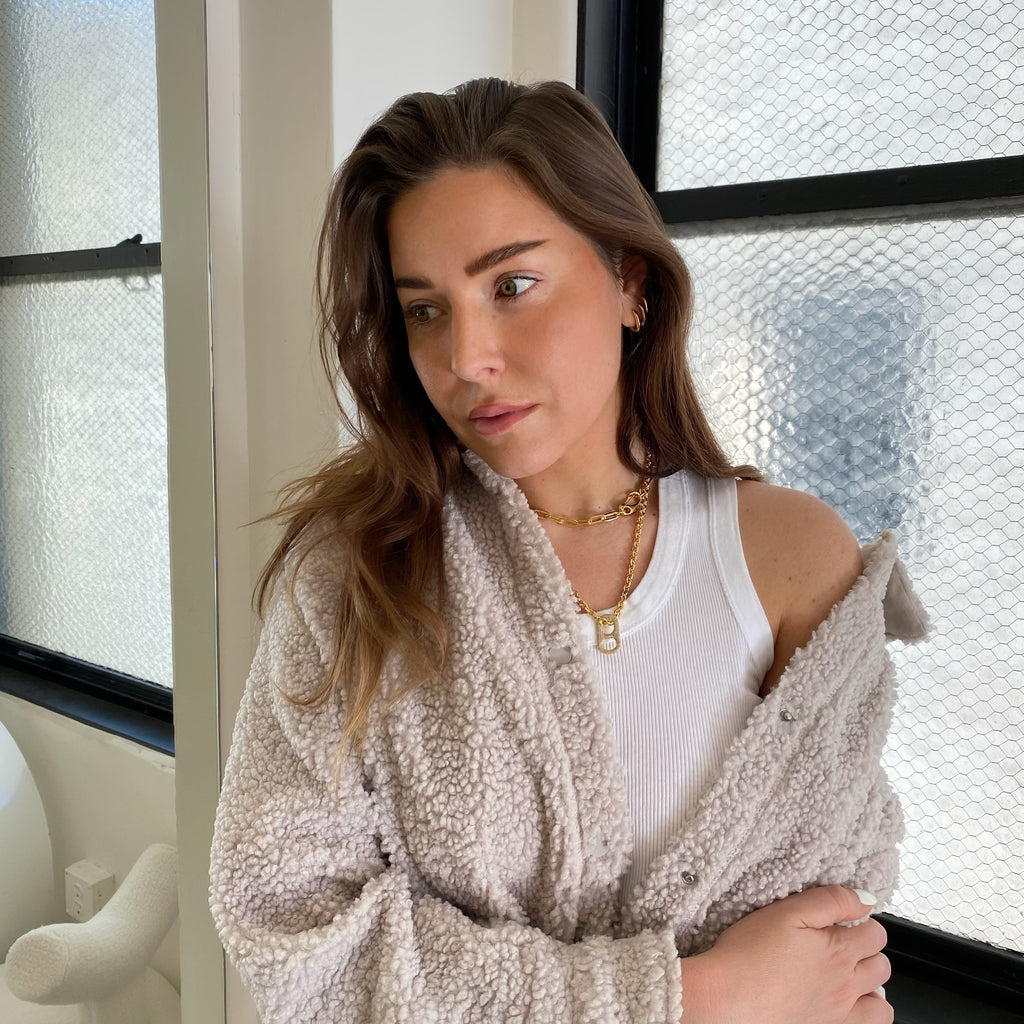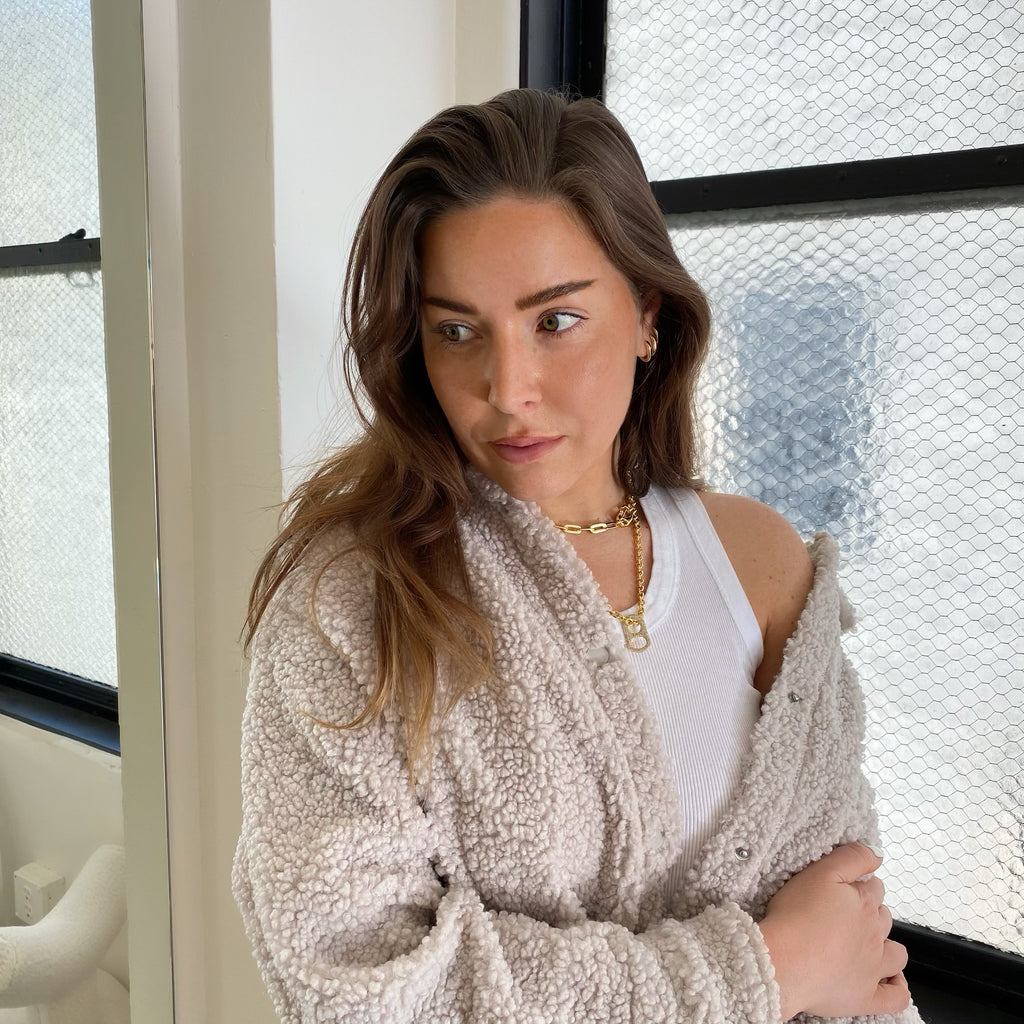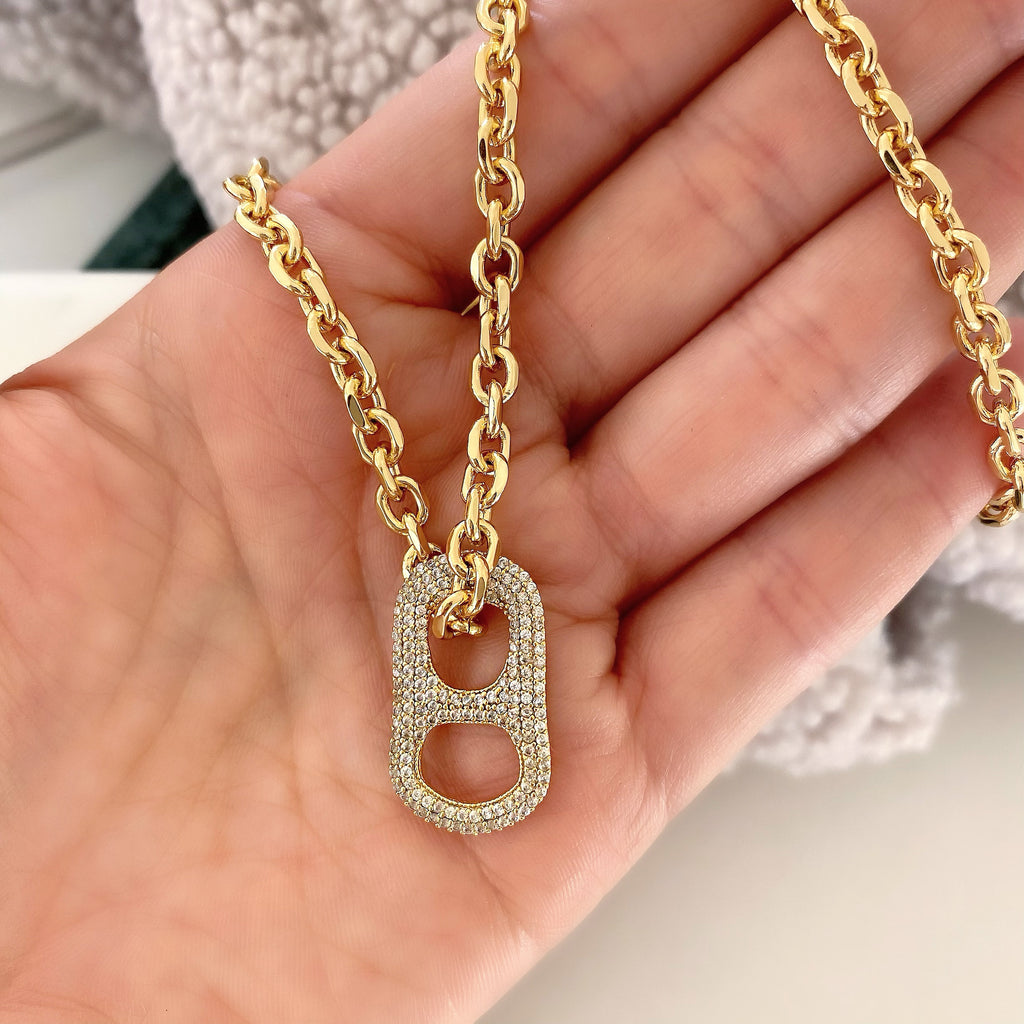 $ 57.00
$ 0.00
GEMSTONE FIZZ
This intricate pave charm necklace is gorgeously made with perfectly set sparkly CZ's. 
Hung from the most gorgeous and beautiful weight chain, the links look like small etched gemstones! This unique chain catches and reflects light beautifully!
The pave charm can be easily removed from the chain for a two in one design! Use the charm on a hoop or on a different chain if you'd like!
I wear 20" total for reference.
Handmade And designed by me here in LA