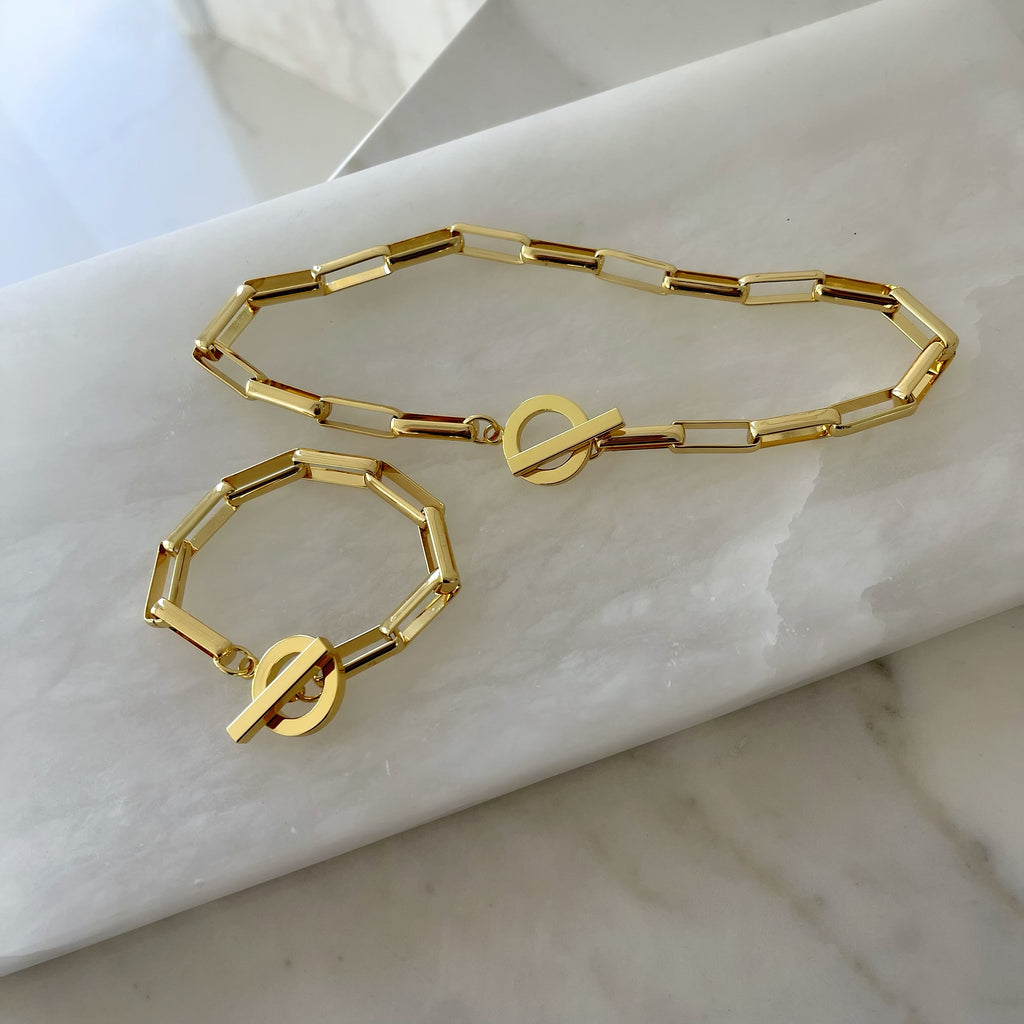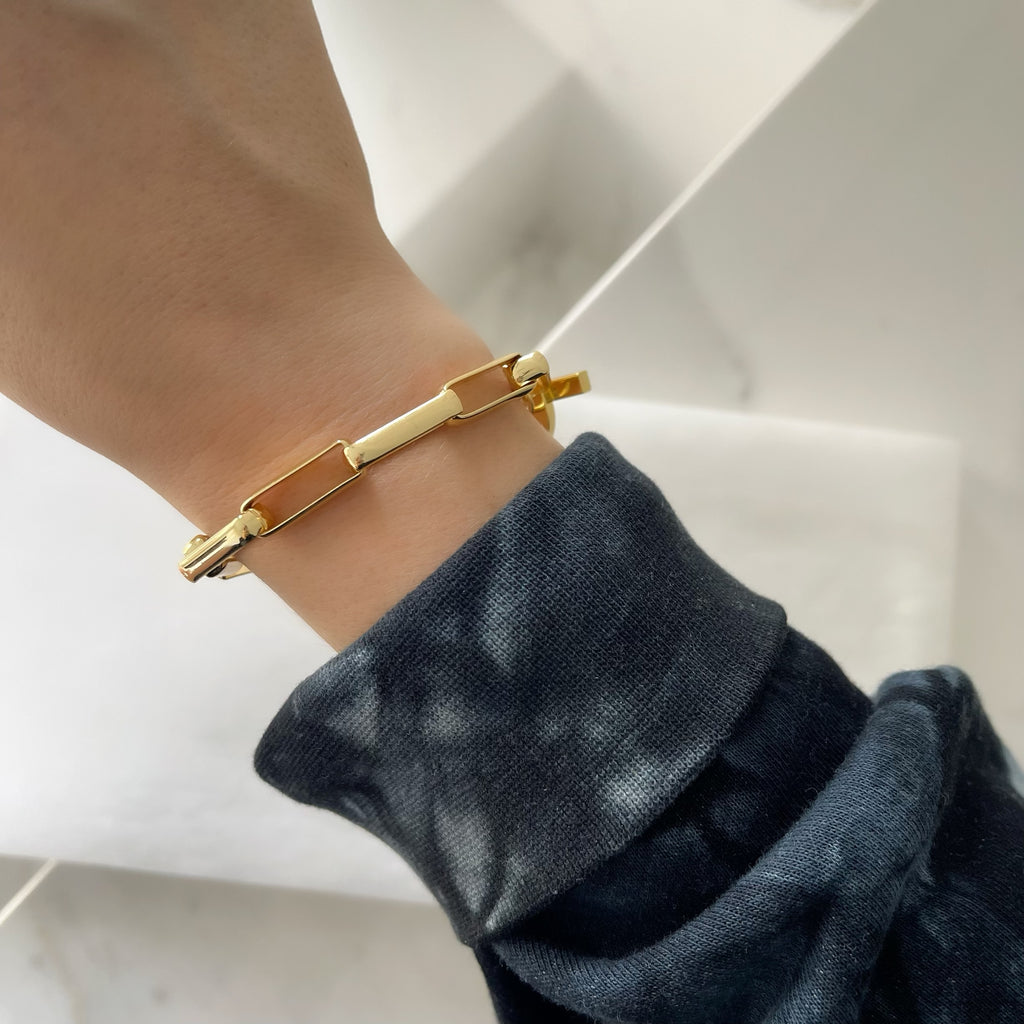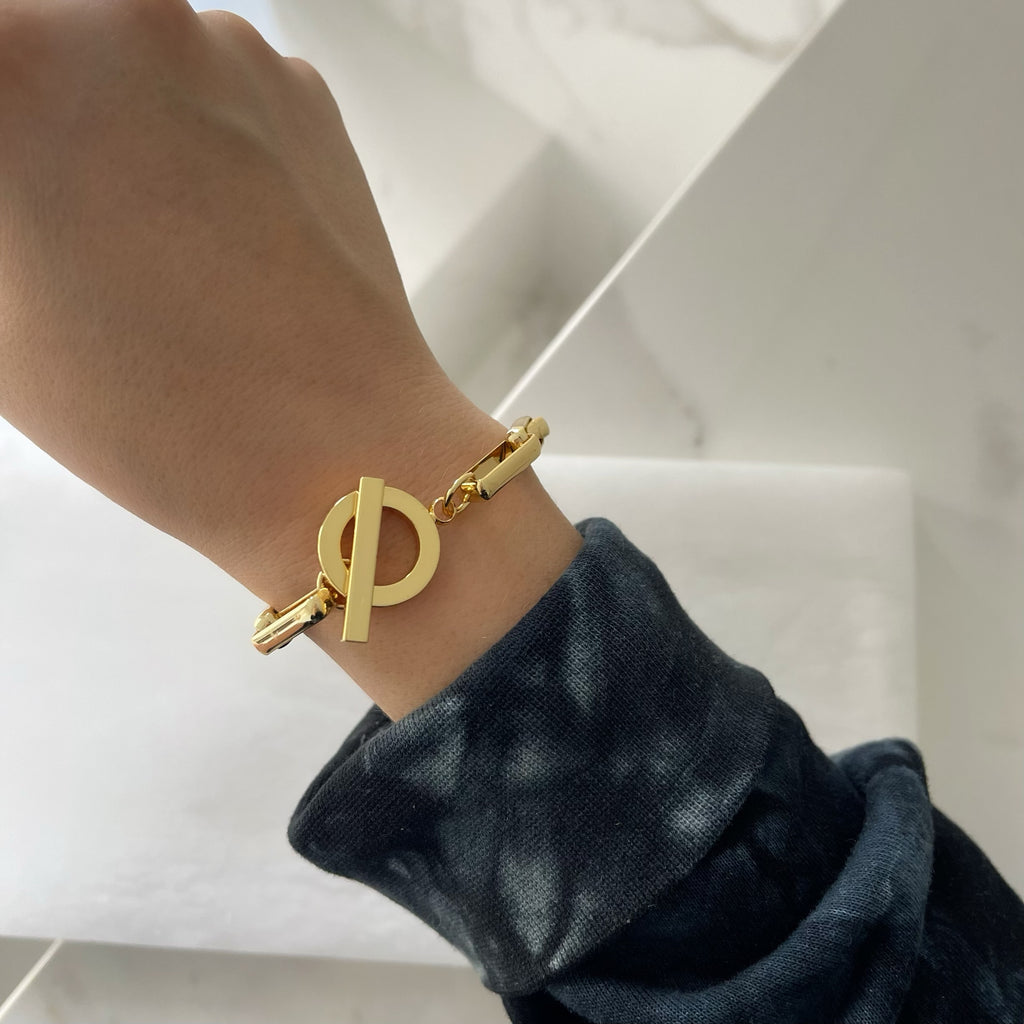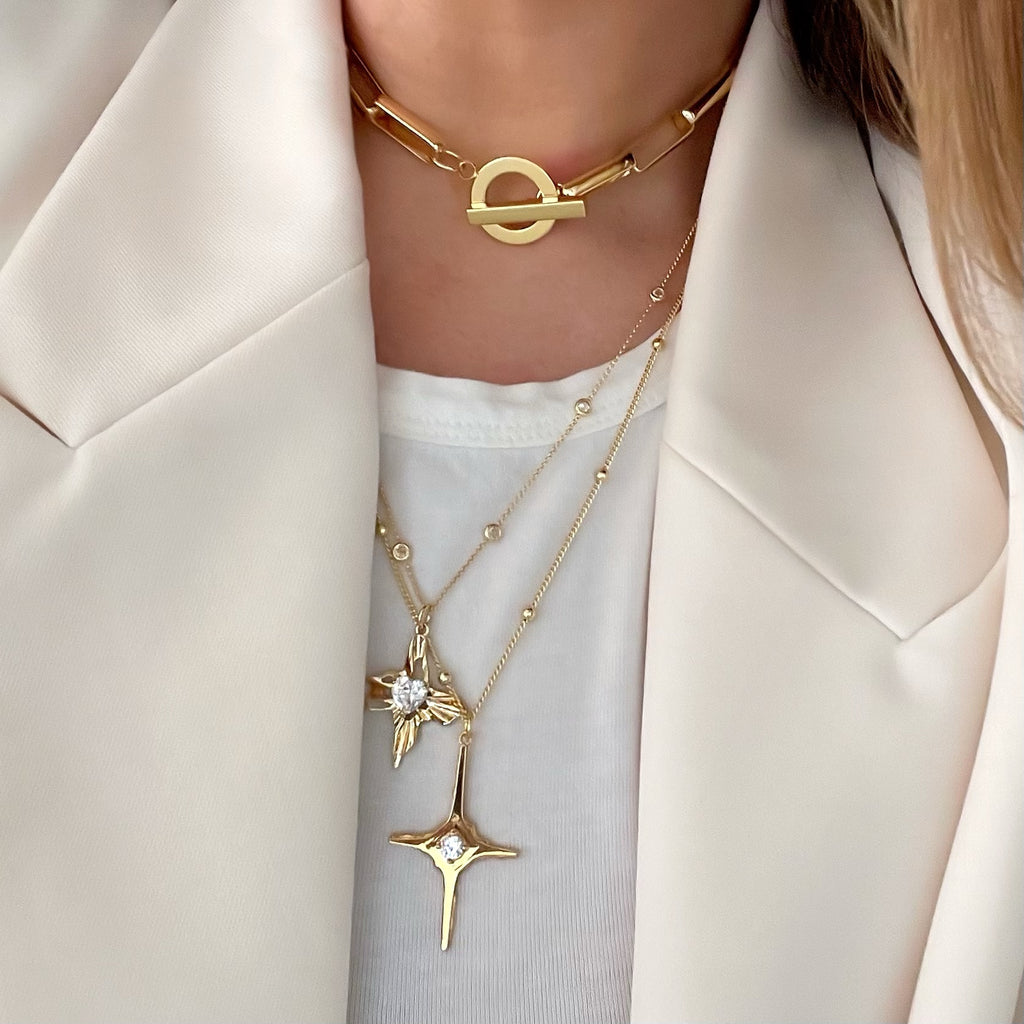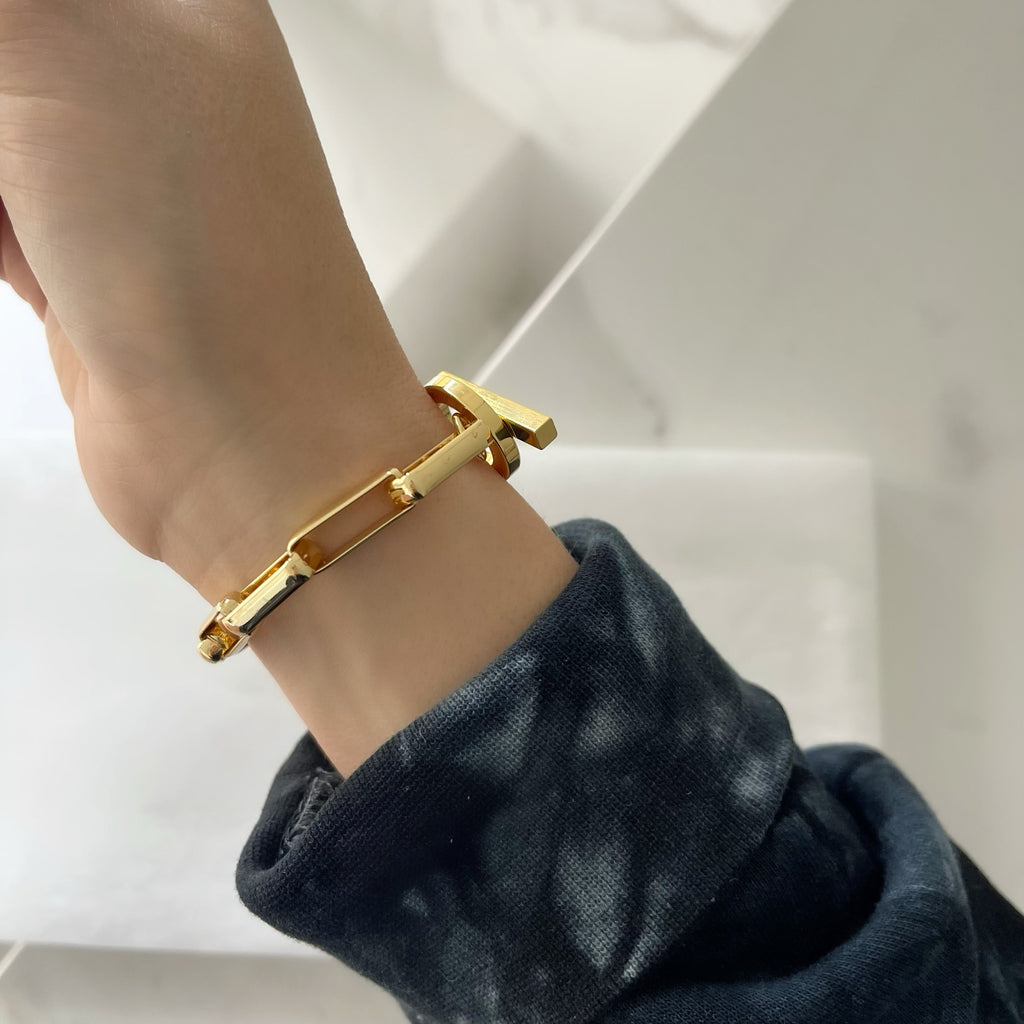 $ 155.00
$ 155.00
ATTACHÉ BAR LINK
This unique bar link chain is solid stainless steel. It's a popular and iconic chain I use in my collection.
Now available as a classic necklace design with a mod, chunky squared off style toggle. Wear the toggle in front or opt to hide it in the back for a simple chain design.
For reference, I wear 15" total necklace and 6" wrist size bracelet. 
Handmade and designed by me here in LA.