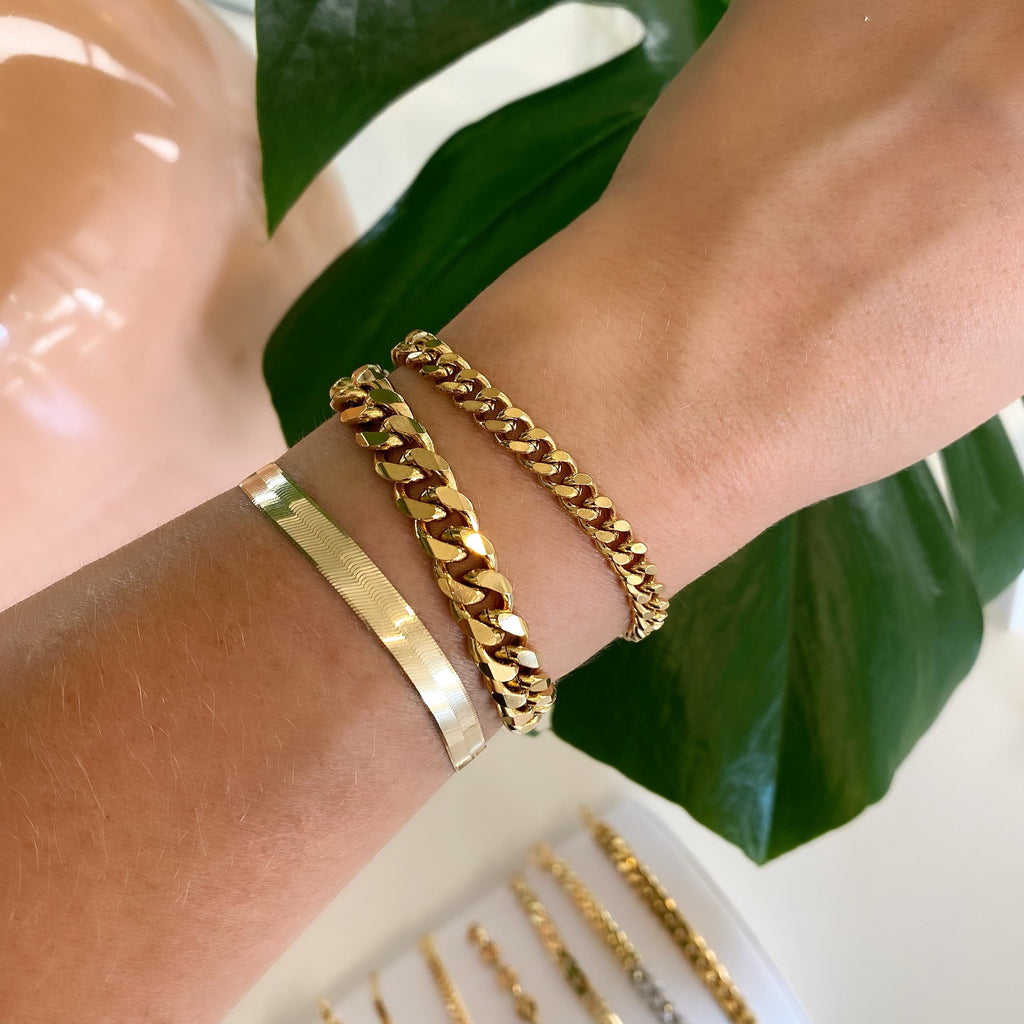 $ 102.00
$ 0.00
SPORT CLUB BRACELETS
Effortless vintage vibe sport club bracelets made with gold filled chain. Super unisex. The perfect modern vintage chain sold as a set (one small and one large chain).
Slightly antique gold filled chain with etchings that reflect the light beautifully. 

Handmade and designed by me here in LA!
I wear the 6 inch wrist option for reference.