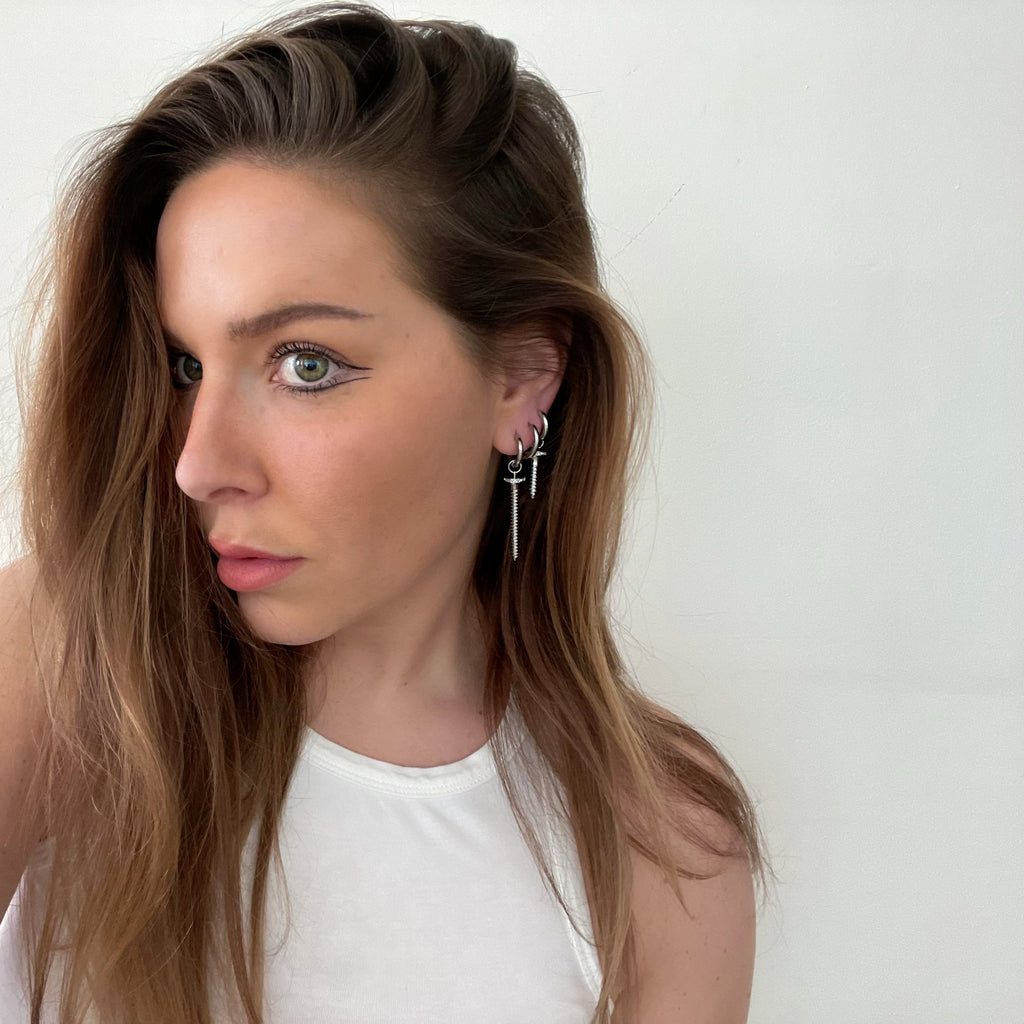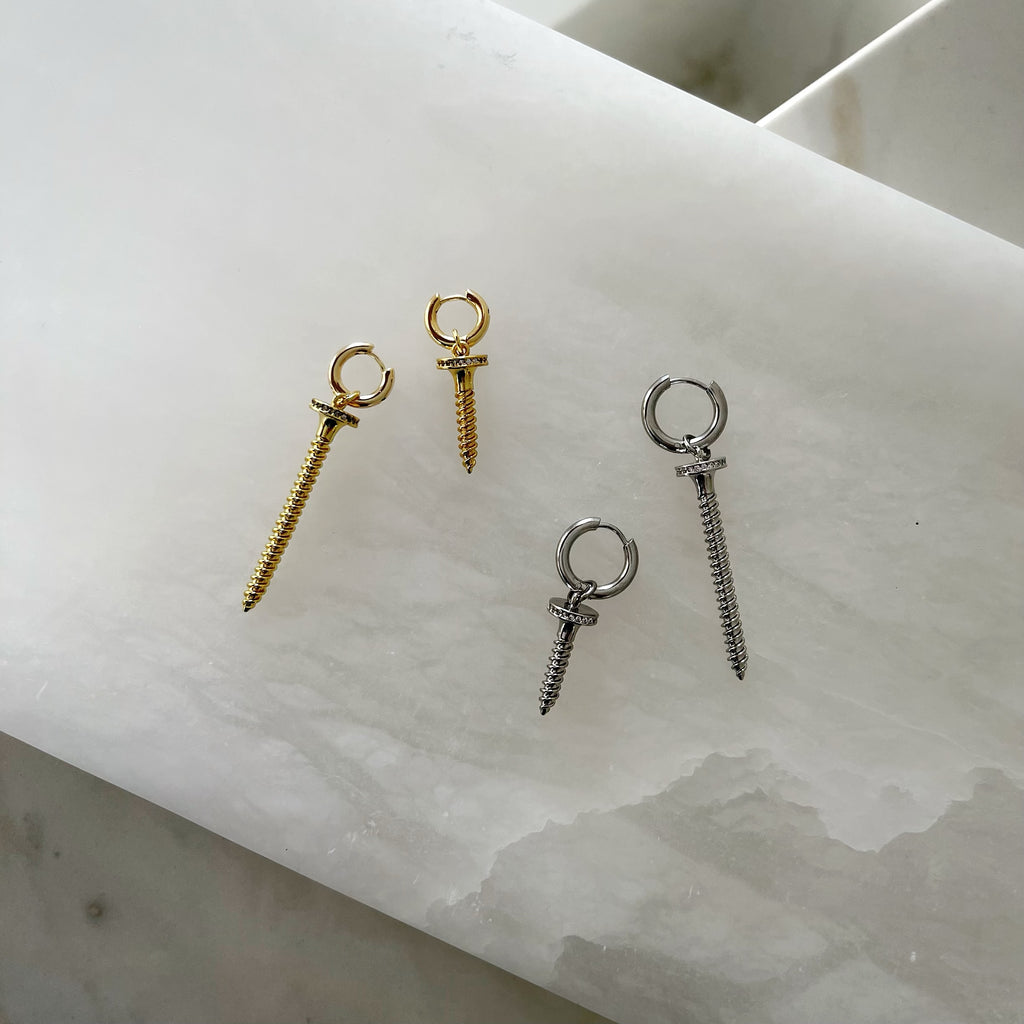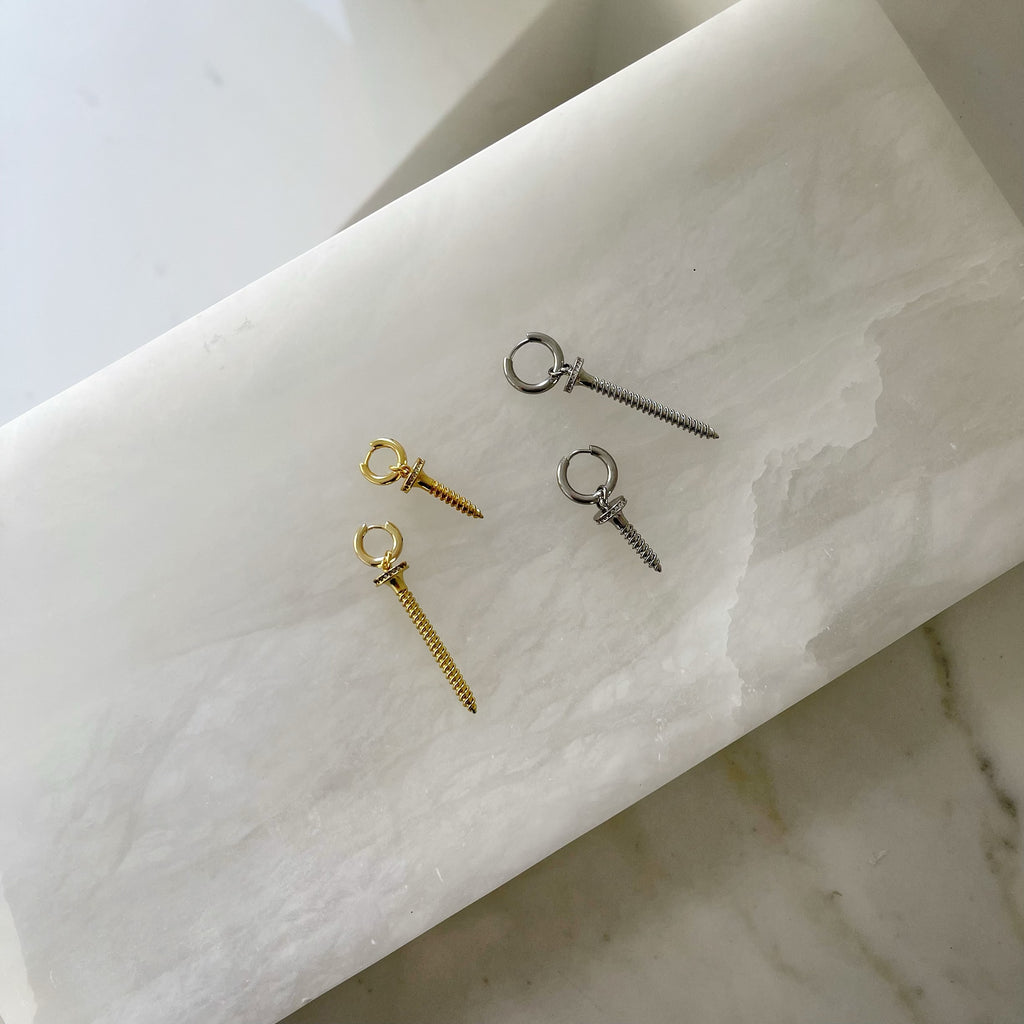 $ 57.00
$ 0.00
SCREW U EARRINGS
Your choice of a long or short screw with tiny pavé crystal detail at the top of each screw charm. You can easily remove the charm from the hoop for a two in one design.
The hoops are also sold alone, individually, so that you can use them as spacers in your piercings like I do!
Sold as single earrings so that you can mix and match with other earrings from the collection. 
Handmade and designed by me here in LA.