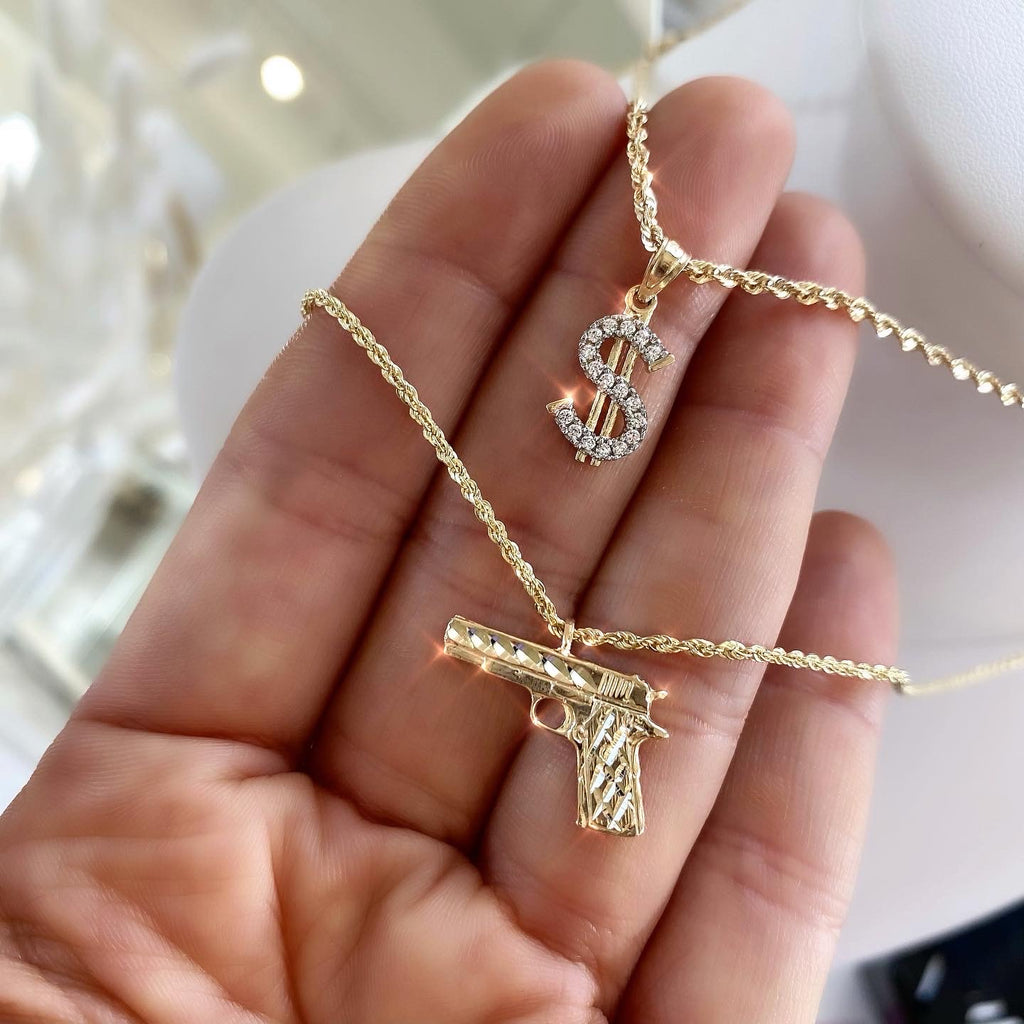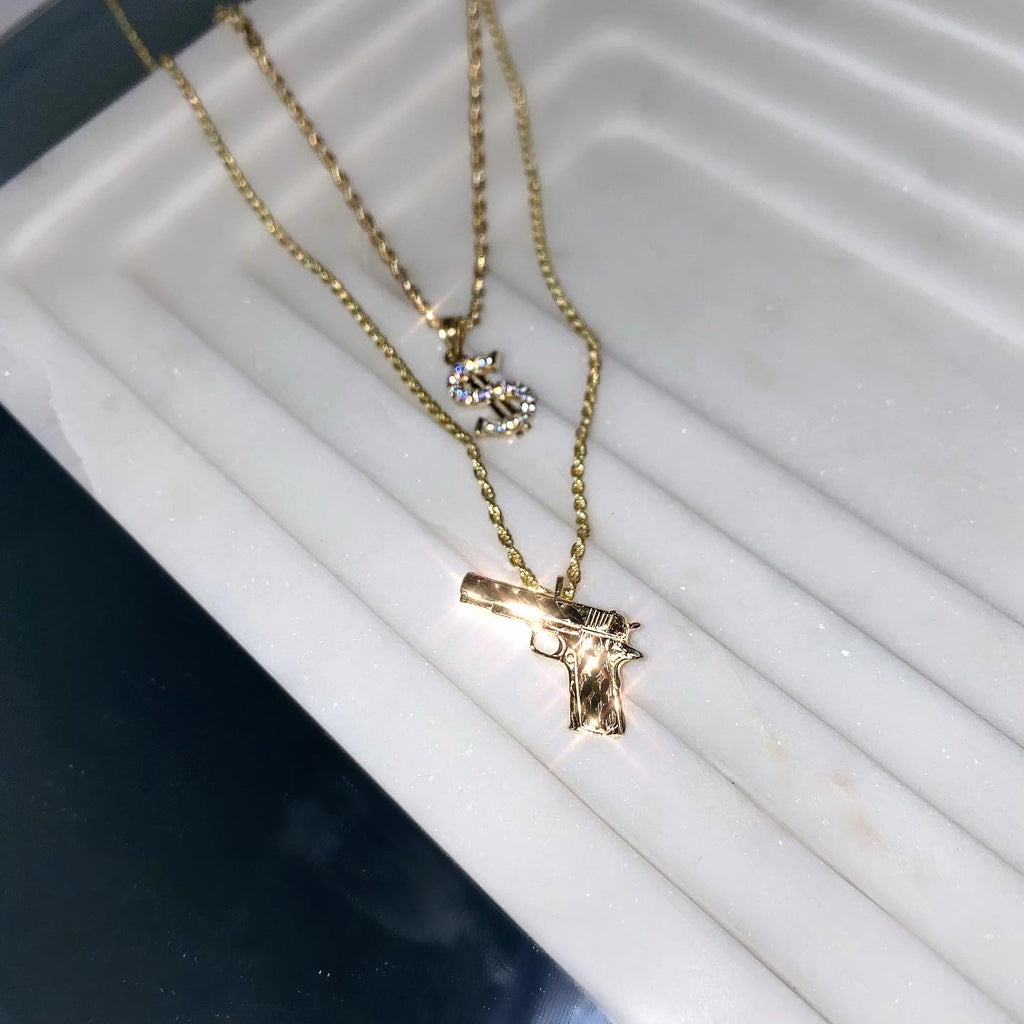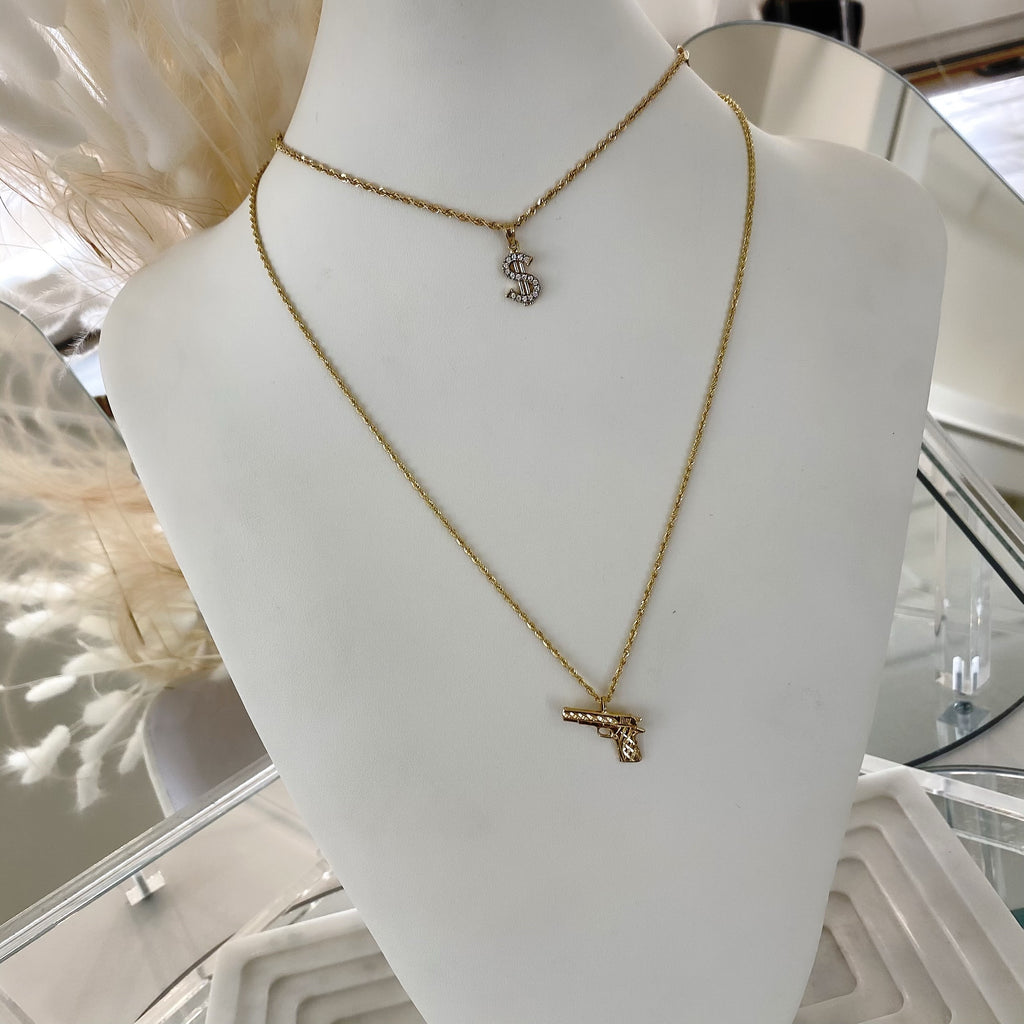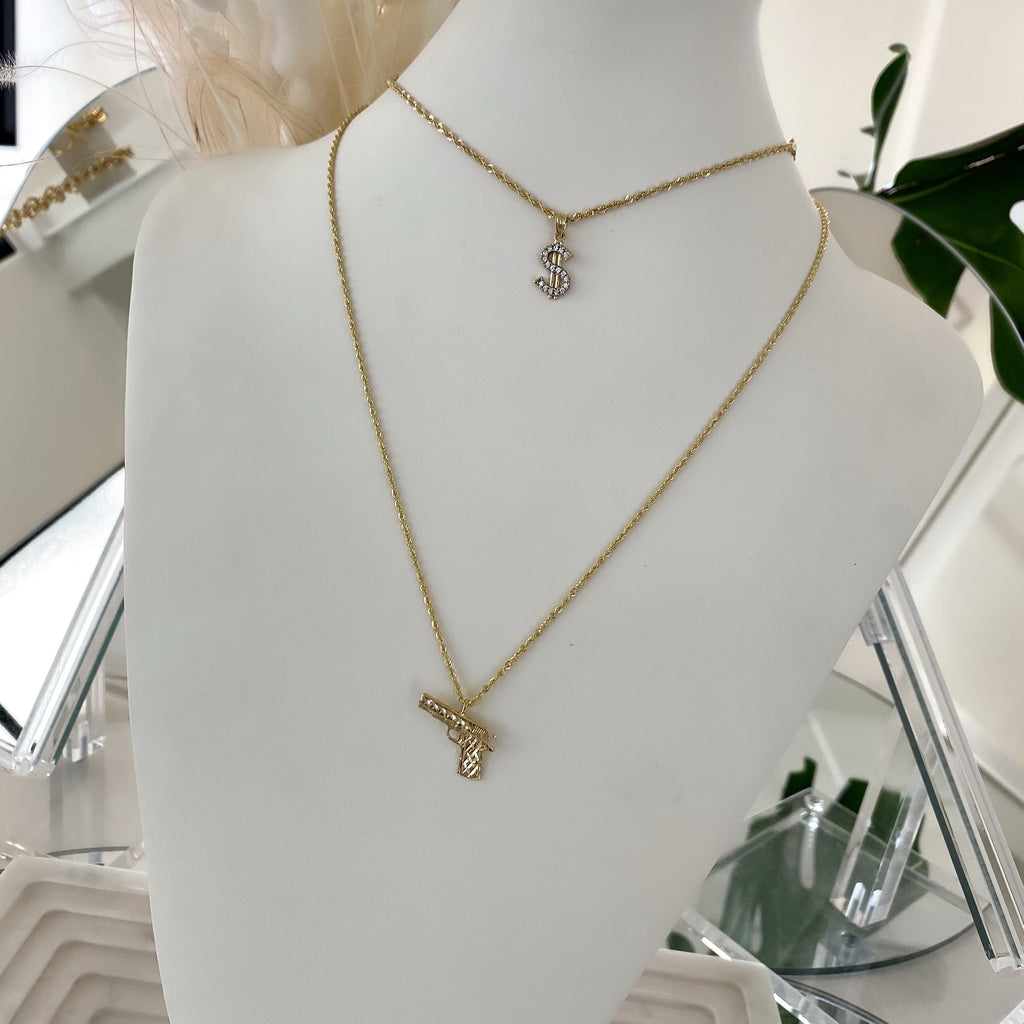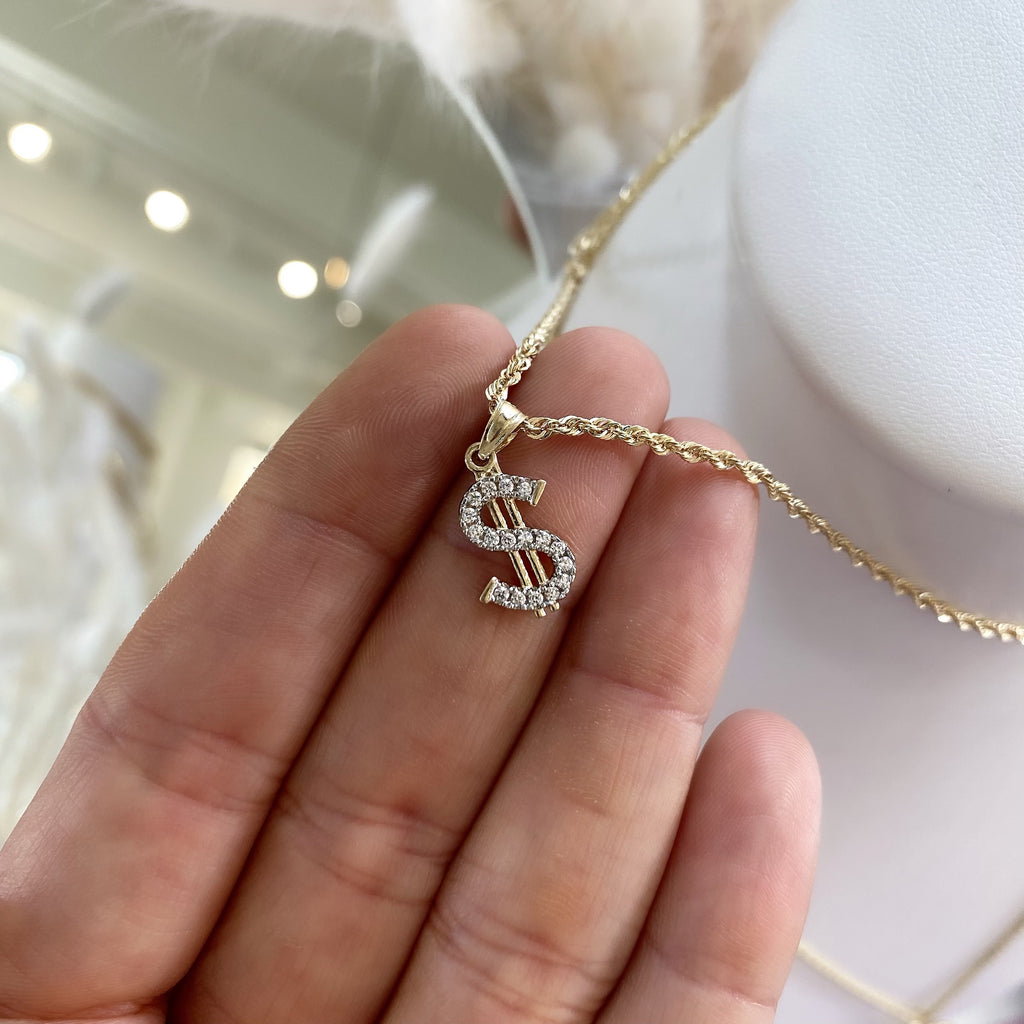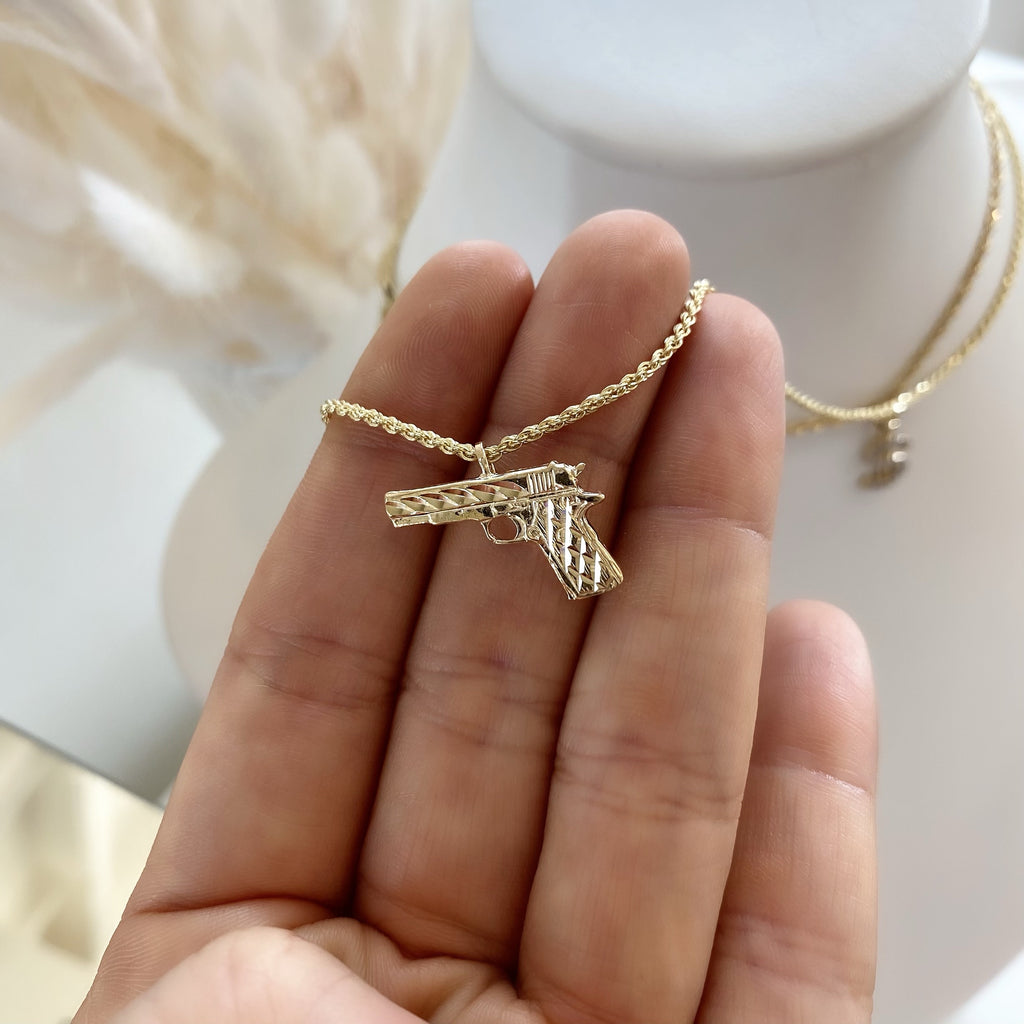 $ 545.00
$ 0.00
10K CASINO ROYALE COLLECTION
Solid 10K 1970s inspired pendants and gold rope chains! You all know how much I love the 1970s Casino vibe- this collection is perfect!!
These adorable super intricate pendants are perfect for your everyday layering! The $ has gorgeous CZ Crystal detail and the Glock has beautiful etching detail that both reflect light beautifully! 
For the golden rope chain, you can choose a choker or a necklace. 
The necklaces and pendants are sold separately. 
All designed here in LA.