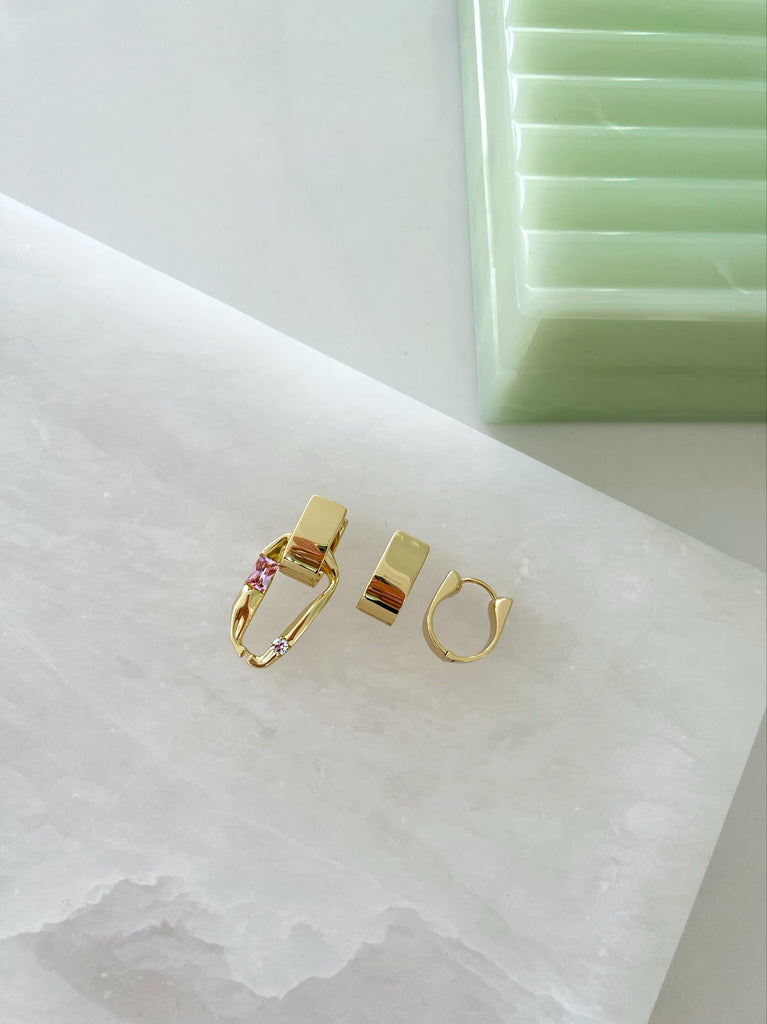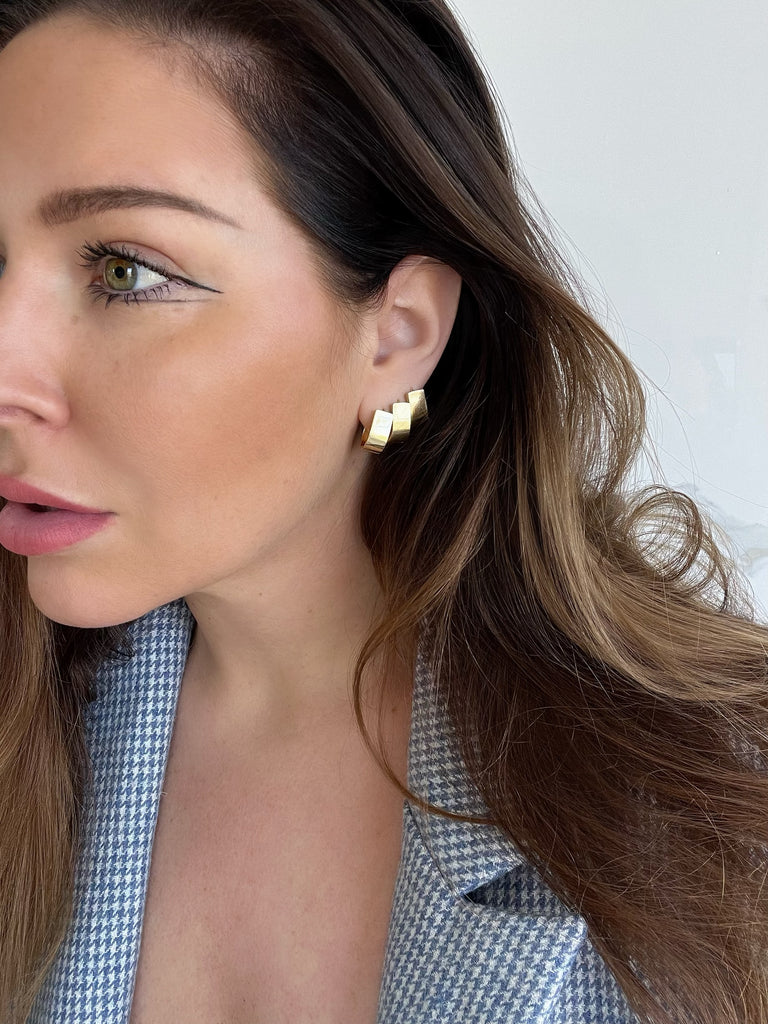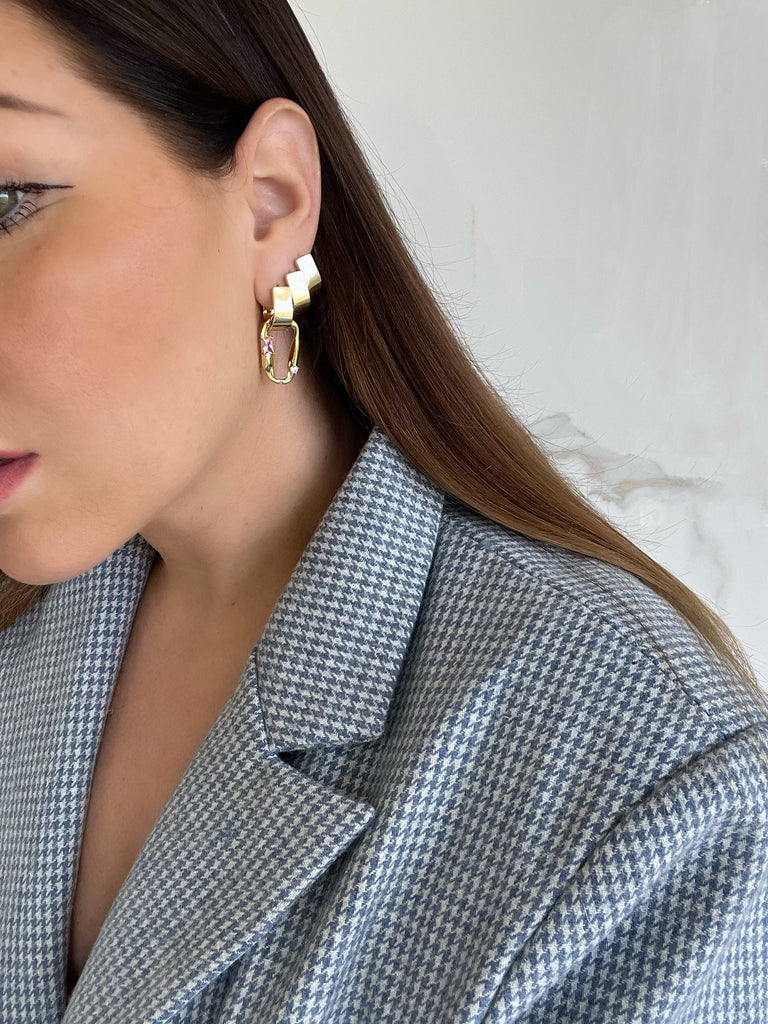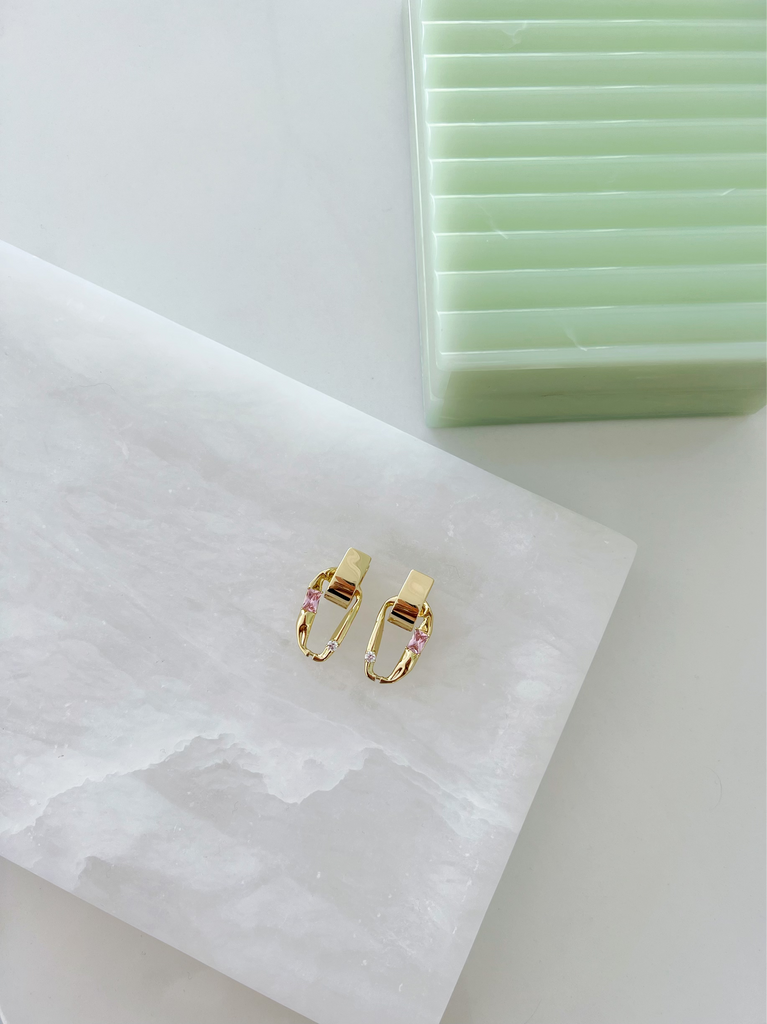 $ 129.00
$ 0.00
CELESTE HOOPS
You know how much I love epic stacking hoops. The Celeste hoops are perfect for stacking, as I do in the photos… creating a gorgeous and unique ear cuff look. 
Choose with or without this gorgeous abstract celestial charm with pink and white crystal gemstone detail. You can easily remove the charm for a two in one design.
To get my look, choose a pair without charms, and a single with a charm.
Handmade and designed by me in LA.