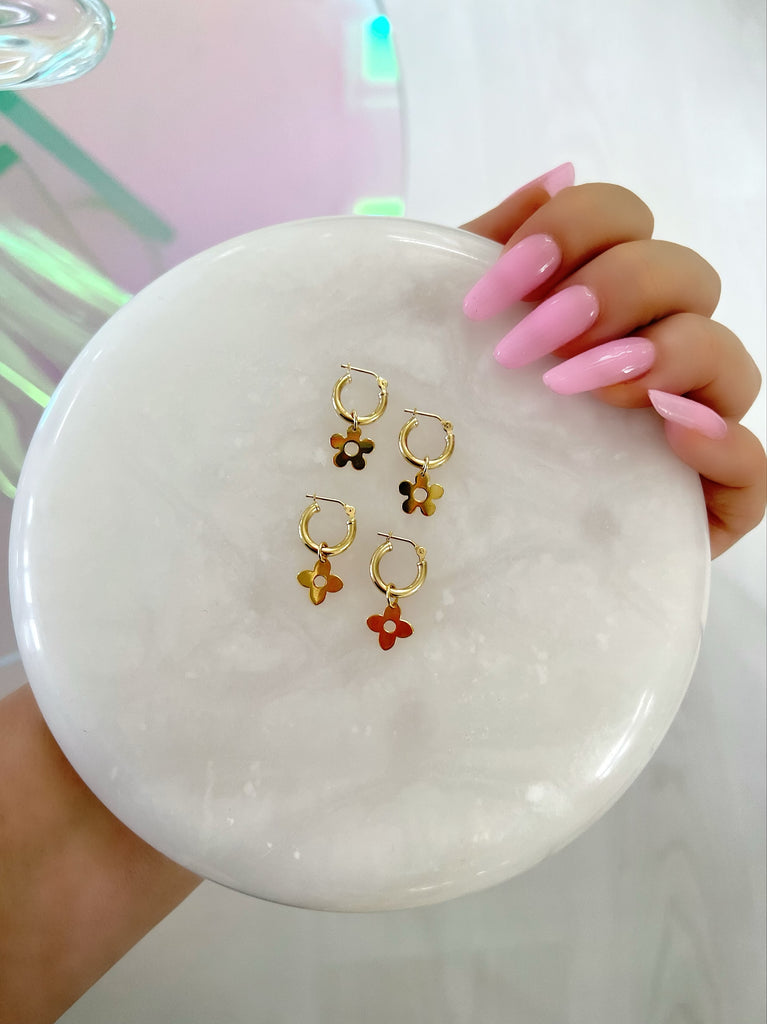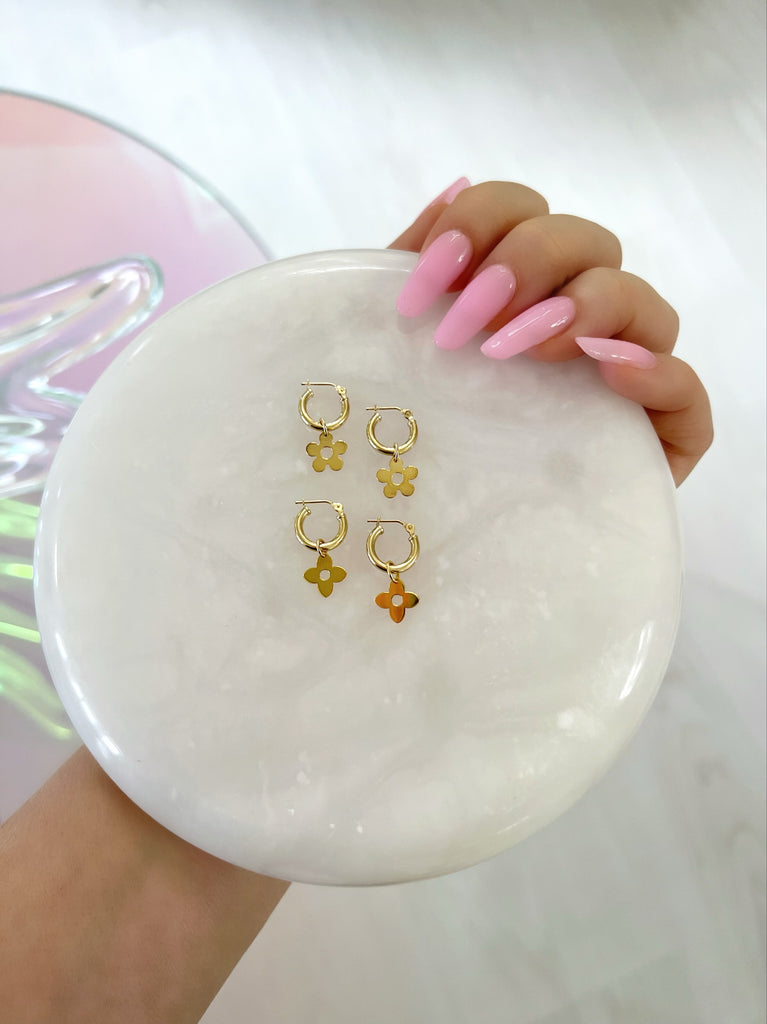 $ 78.00
$ 0.00
14K FLEUR CHARMS
These solid 14K gold charm earrings are perfect for every day wear. Your choice of designer clover or sweet daisy. The charms are mirror like because of their glossy finish and reflect light beautifully!
Charms and hoops are sold separately and as singles and the charms easily come off of the hoop, so that you can wear them alone for a two in one design. You can also opt to wear the charm on a chain. 
Handmade and designed by me in LA.