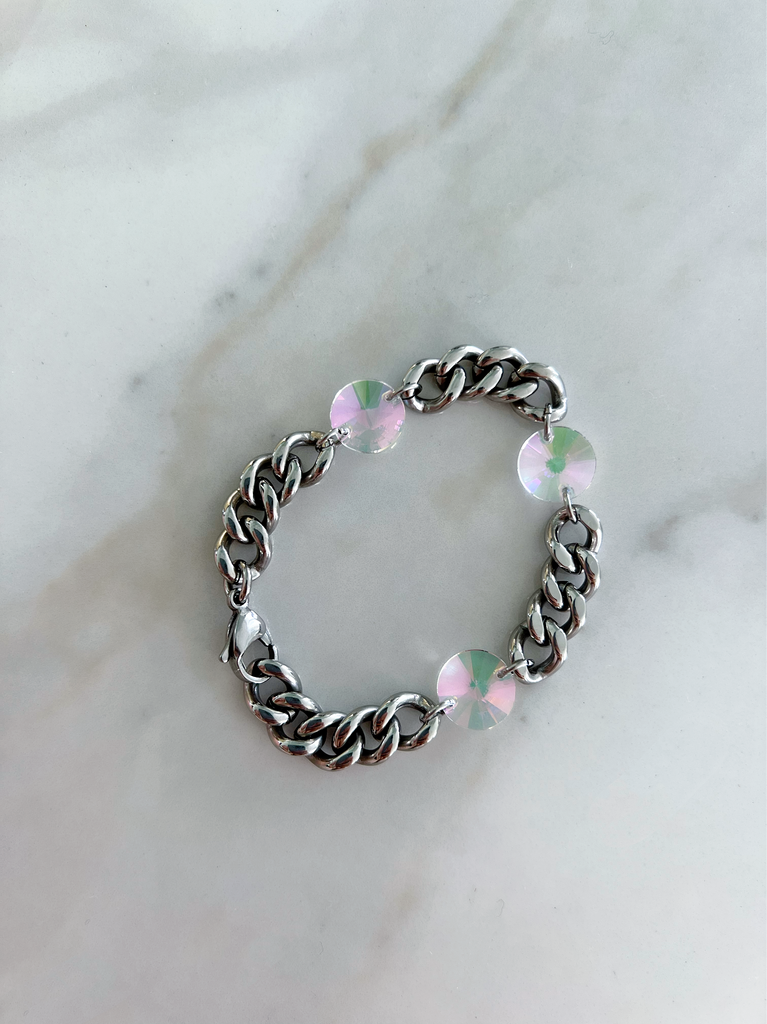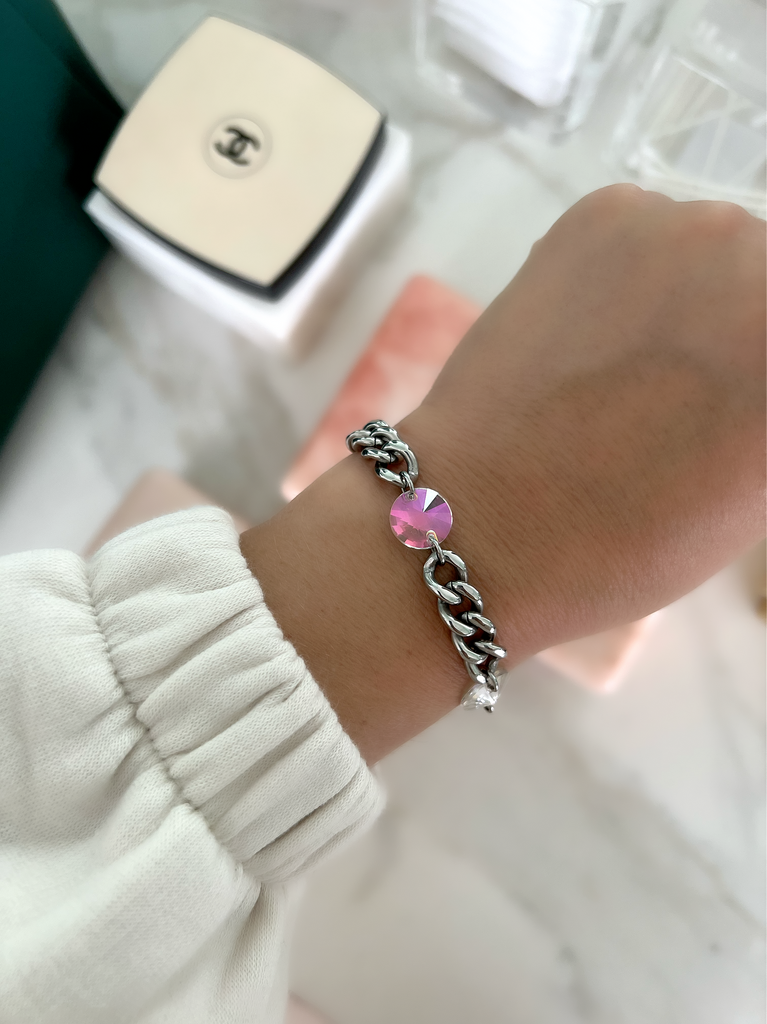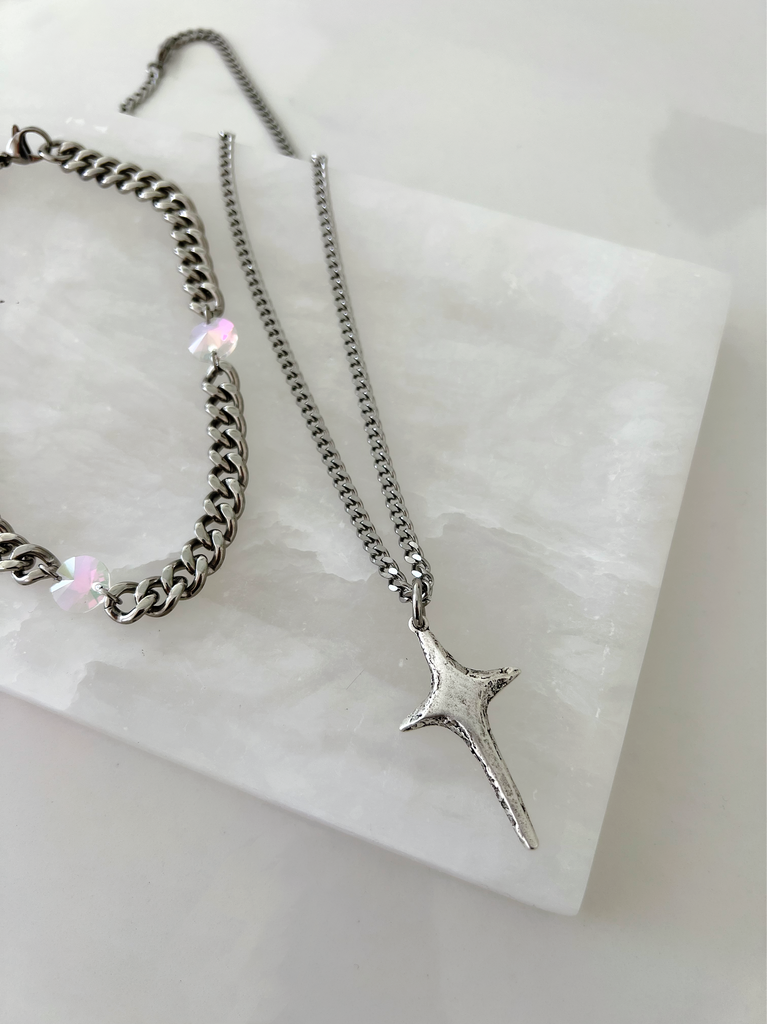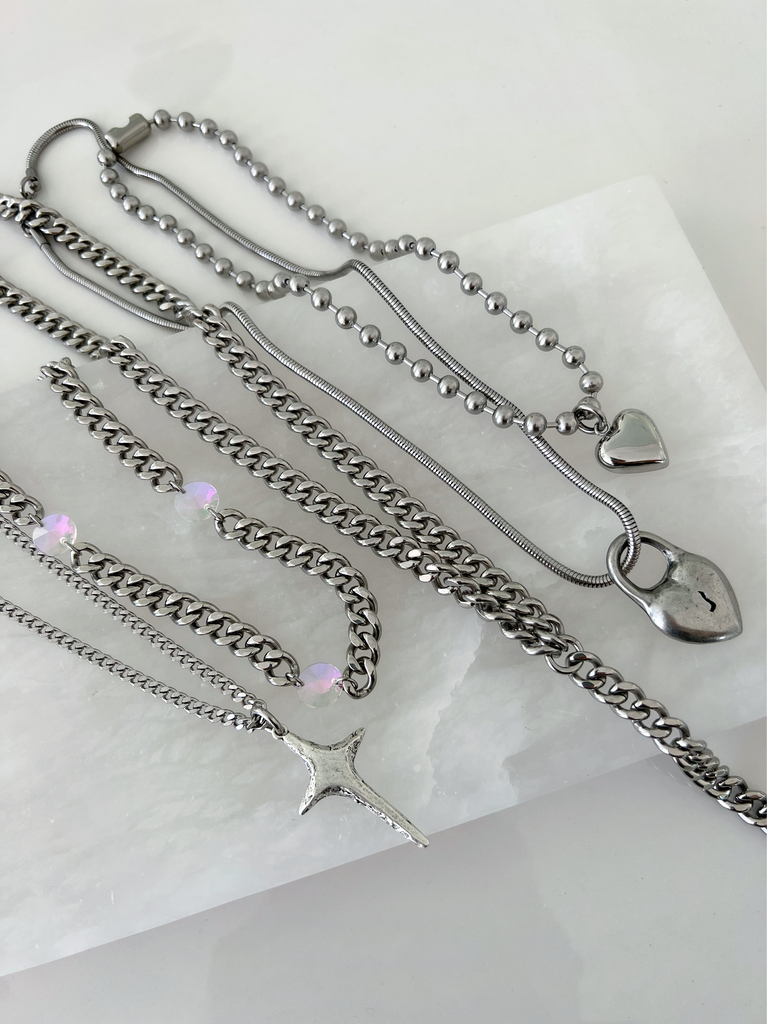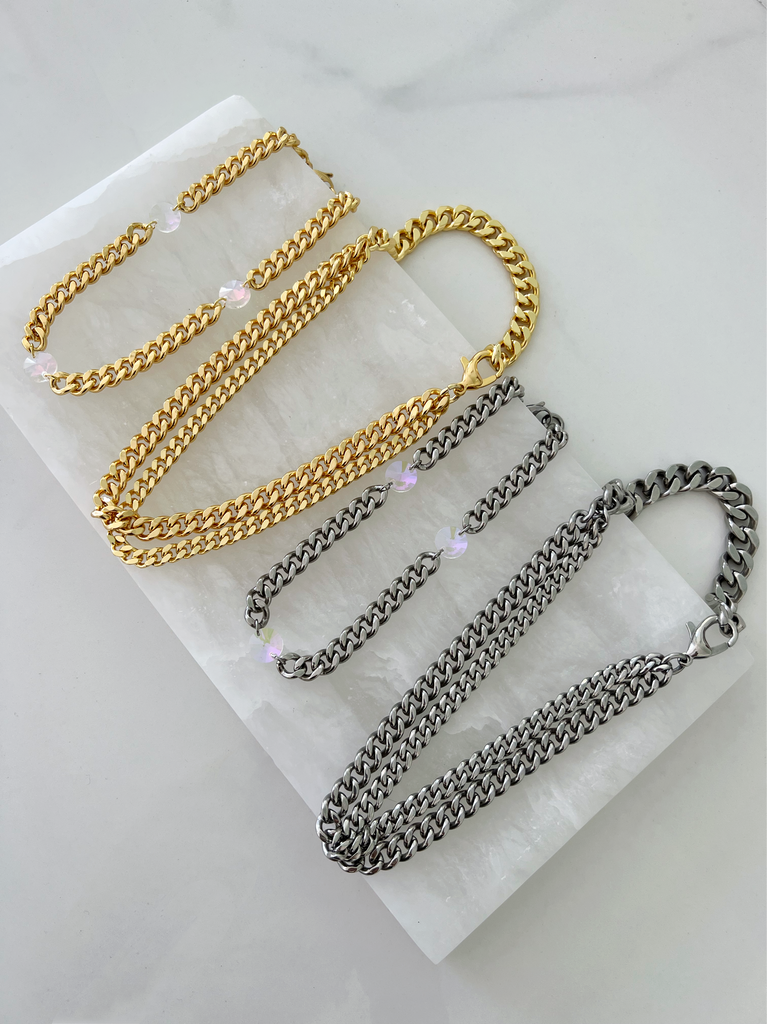 Made with solid stainless steel chain and rare Swarovski crystals. These unique translucent, glowing AB crystals are truly special and one-of-a-kind. The crystals give a soft iridescent AB glow filtered effect, truly gorgeous! Your choice of gold or silver stainless steel chain.
I wear a 6 inch wrist for a reference.
Handmade and designed by me in LA.