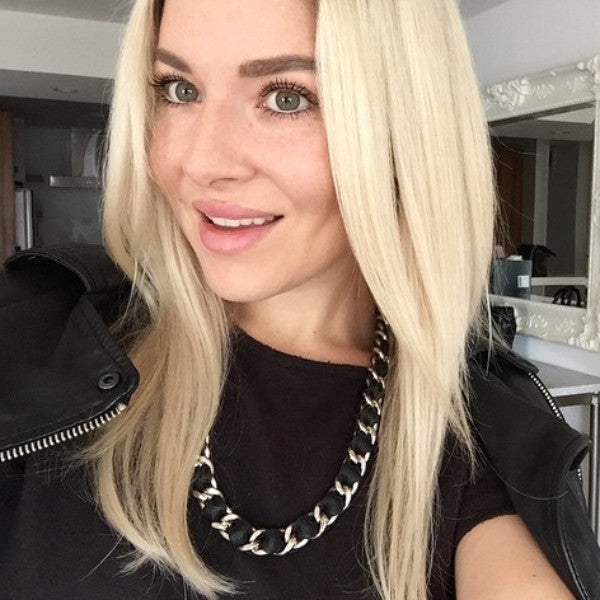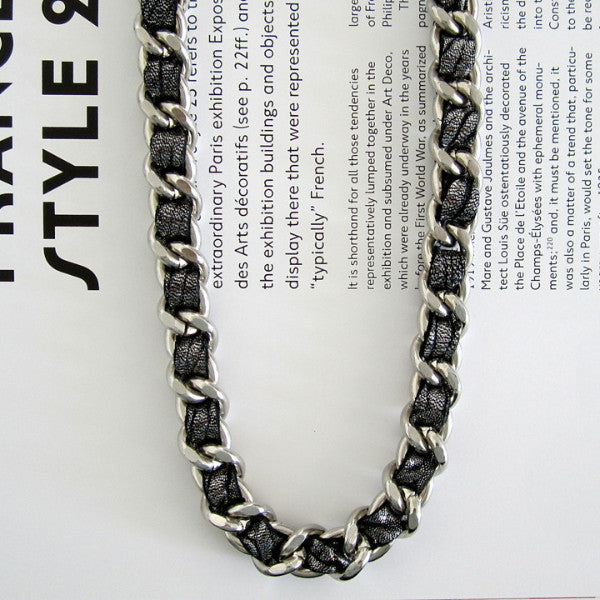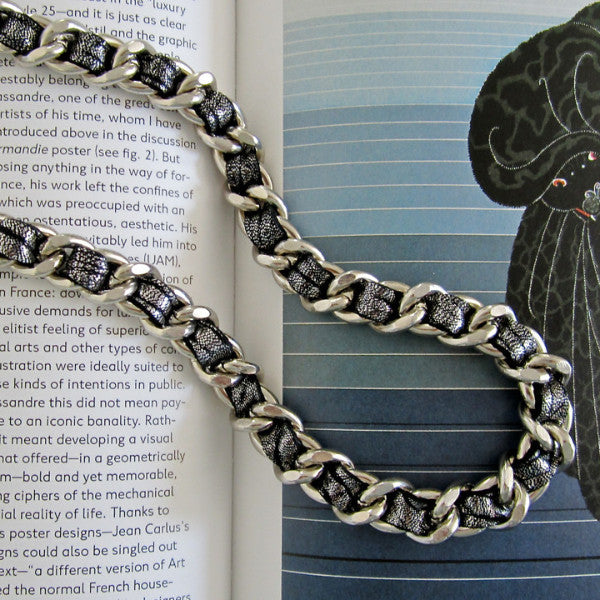 $ 150.00
$ 0.00
METALLIC COCO NECKLACE
The Metallic Coco Necklace is another addition to my new leather and chain designs inspired by classic Chanel handbags. 
This luxe piece is modern take on the well known and coveted classic. 
I designed it with thick polished chain and black leather with hand painted metallic for a bit of shine! 
No clasp and a seamless design. 
I love this design! Its one of my most luxe pieces yet! 
Measures approximately 25 inches around. 
Originally designed and handmade by me.