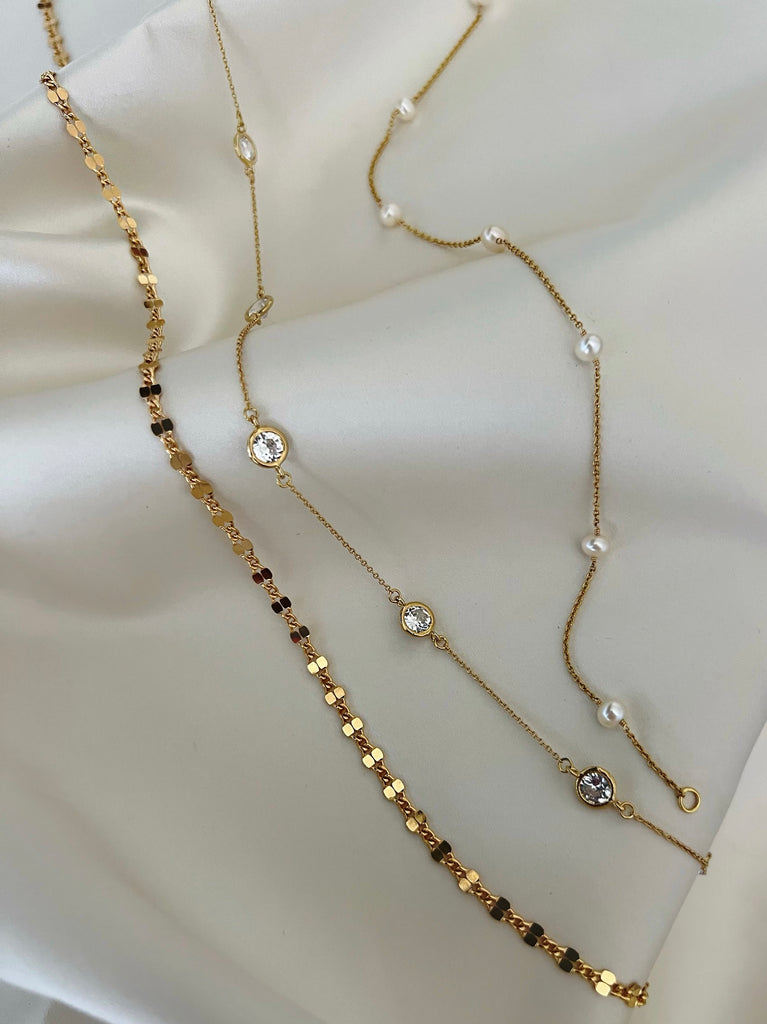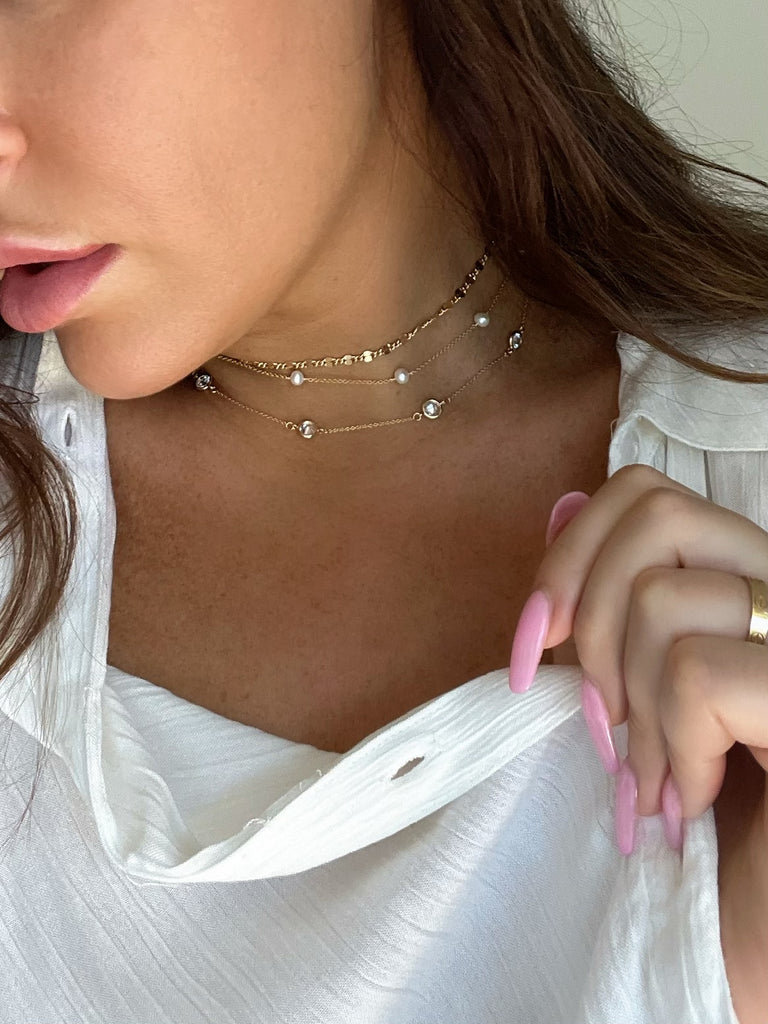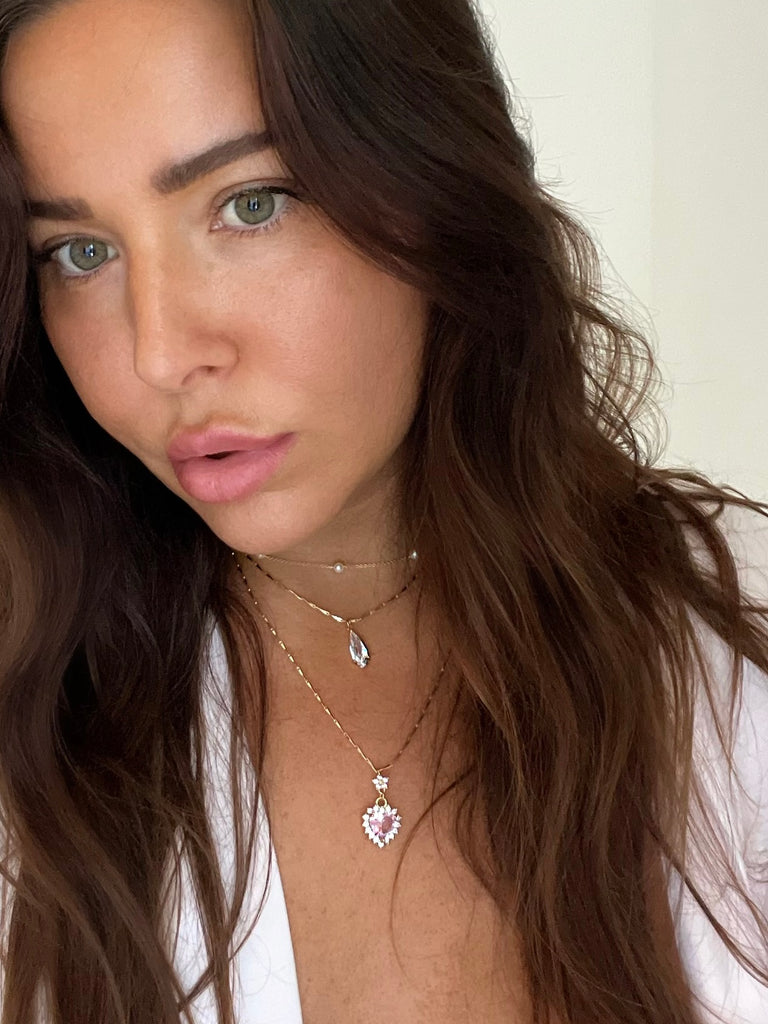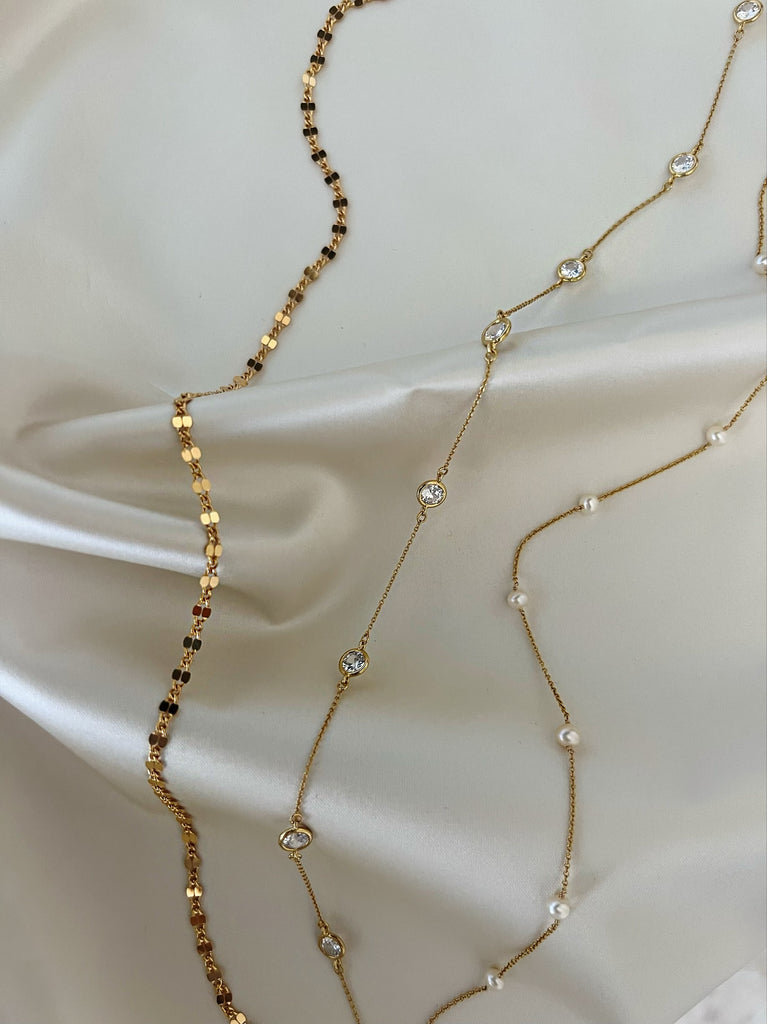 $ 95.00
$ 0.00
STARLETTE T-SHIRT CHAINS
My T-shirt chains are always super popular fan favorites! I designed these so that you can wear them with high neck T-shirts or with any top, of course. That little sparkle detail with a casual T-shirt is just so cute!
Your choice of three different designs.
The Starlette is made with 14K gold filled chain. The pearl chain is made with genuine pearls and 14K gold filled chain. Crystal chain which is diamond like crystal with gold over 925 sterling silver chain.
All handmade and designed by me.