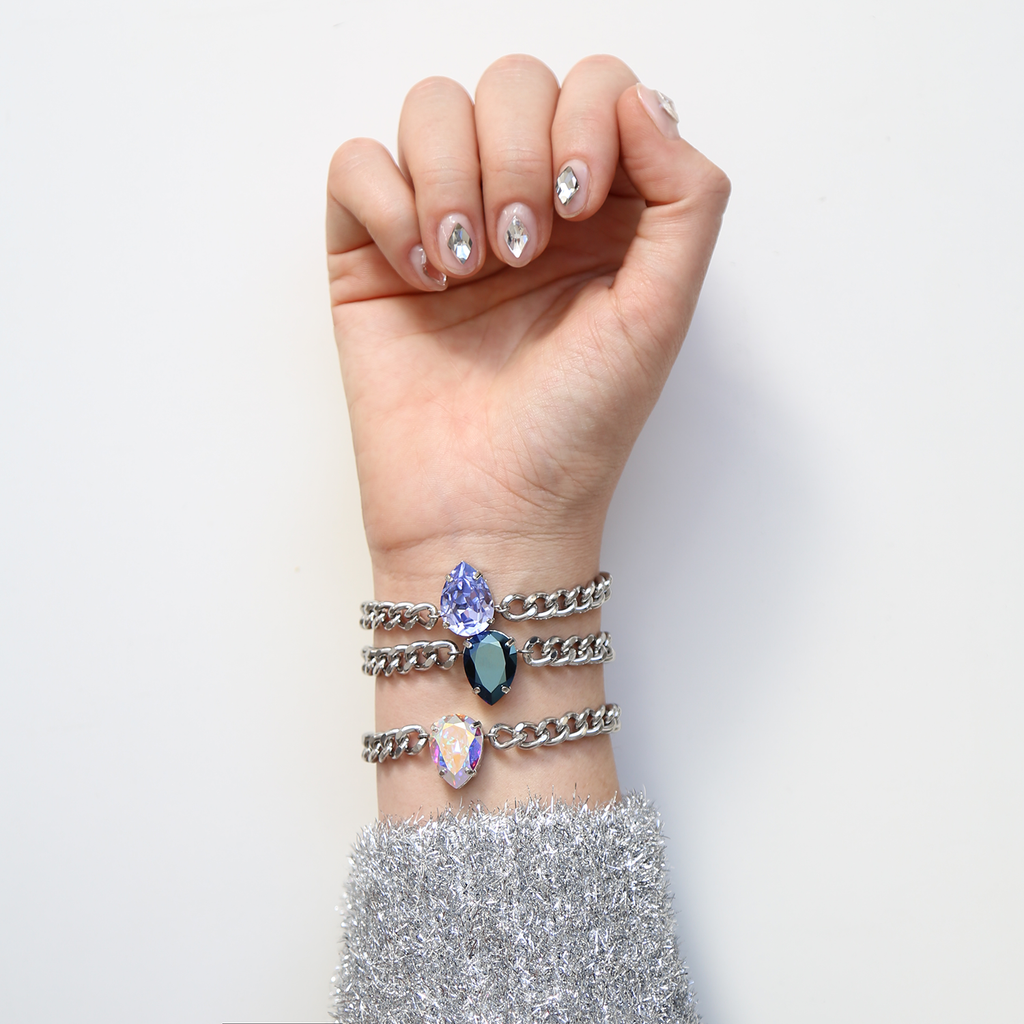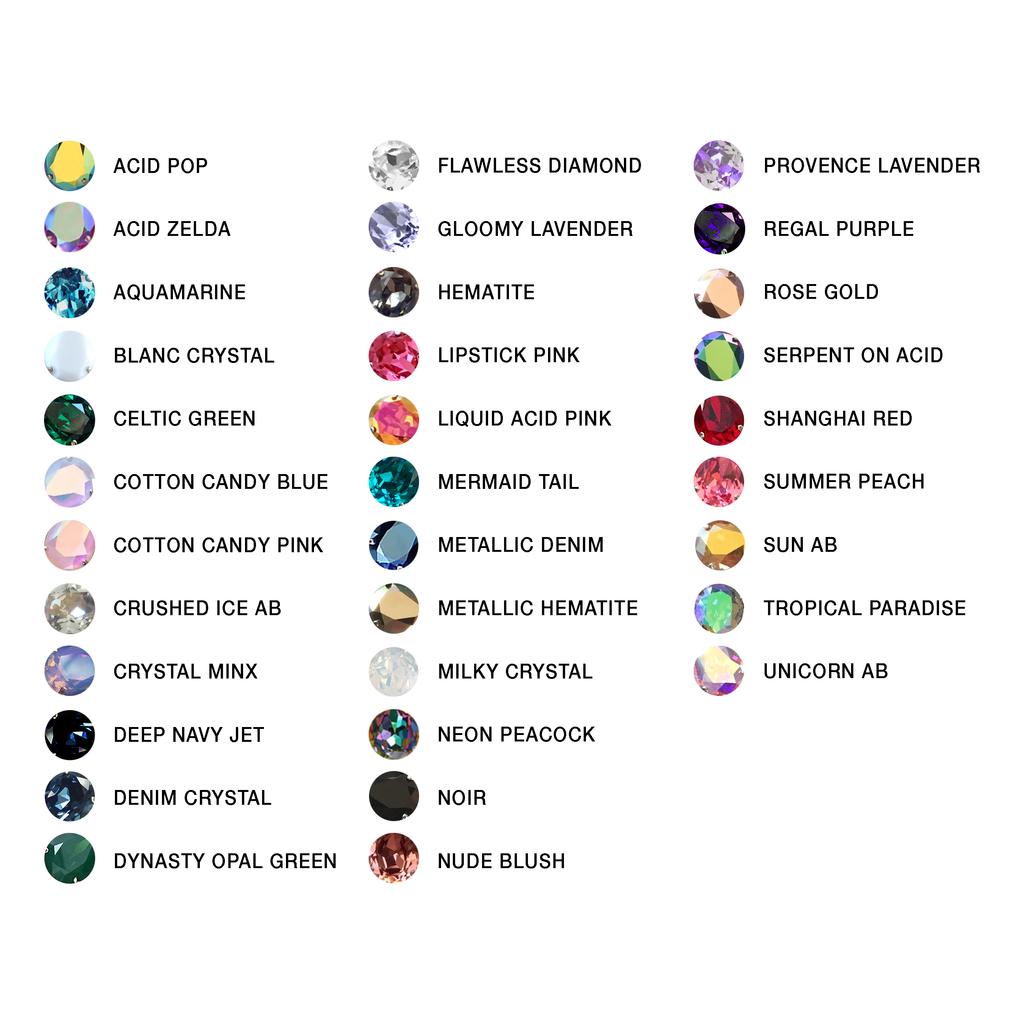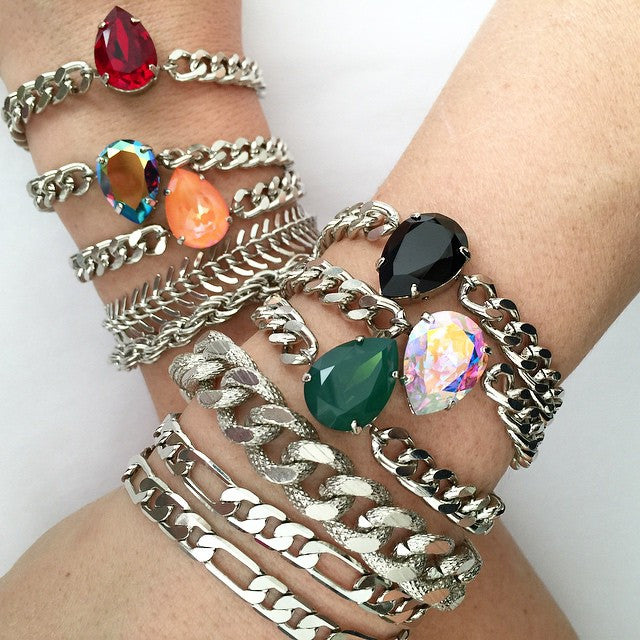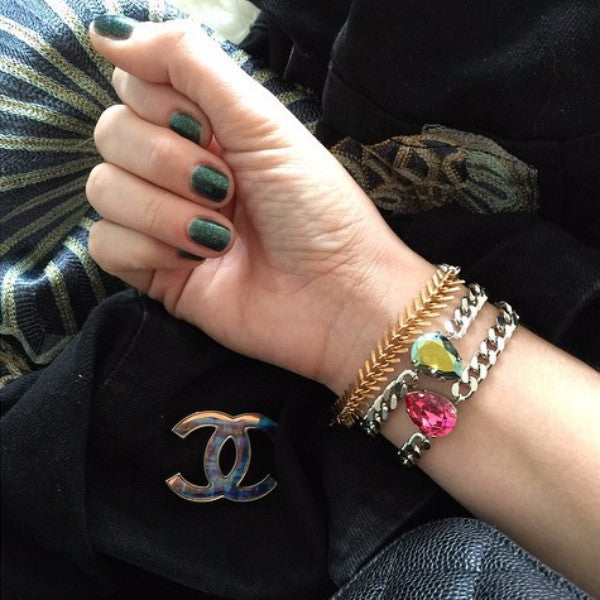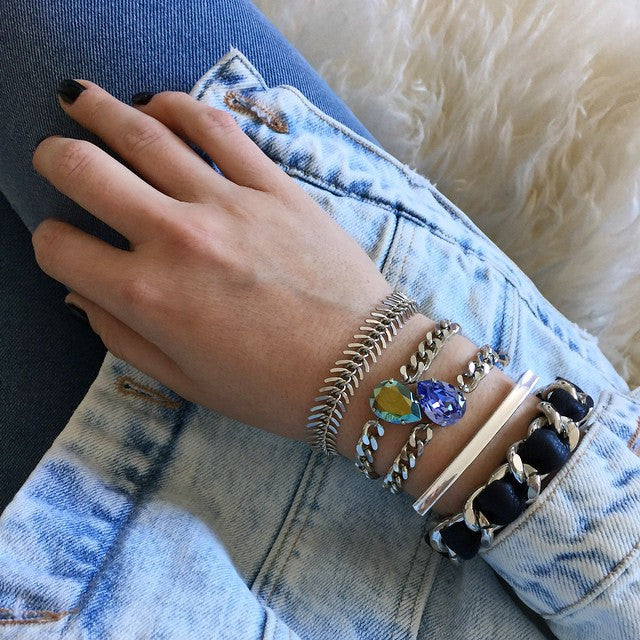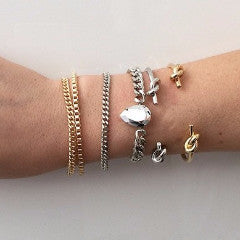 $ 75.00
$ 0.00
HRH DAUPHINE BRACELET (more crystals available)
Many of you have been addicted to collecting and stacking these coveted candy colored Swarovski crystal bracelets since we introduced them in August 2013!
They're so easy to stack and mix and match. The pear shape allows you to interlock them for perfect stacking. 
Mix them with other chains and crystals from the collection! 
Like most of our crystals, some of these colors are RARE and VINTAGE or limited edition colors, so please get them while there available as they're very difficult for us to restock. 
Your choice of a variety of true crystal shades, aurora borealis crystals or mirrored effect crystals! 
Standard wrist size is 6 inches around - if customization is chosen, tell us in the notes sections at checkout the length of your wrist all the way around.