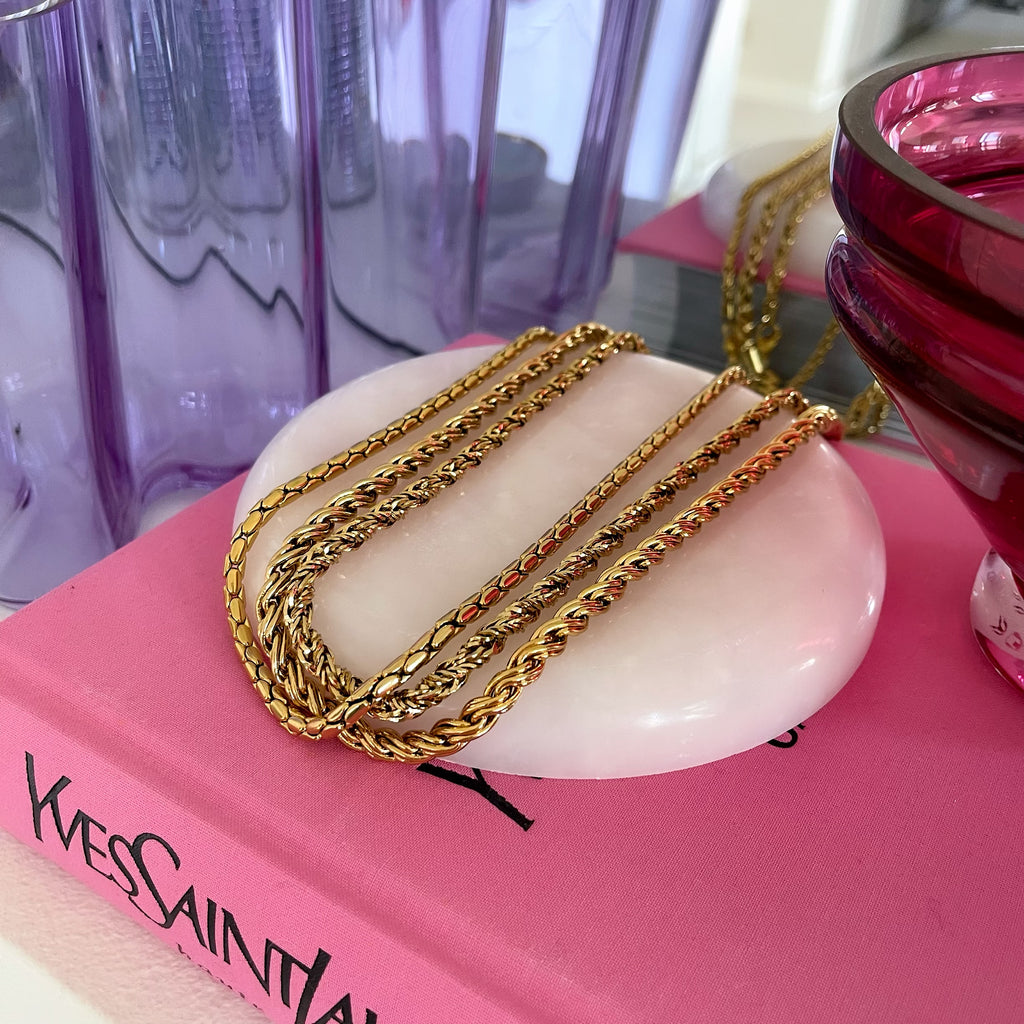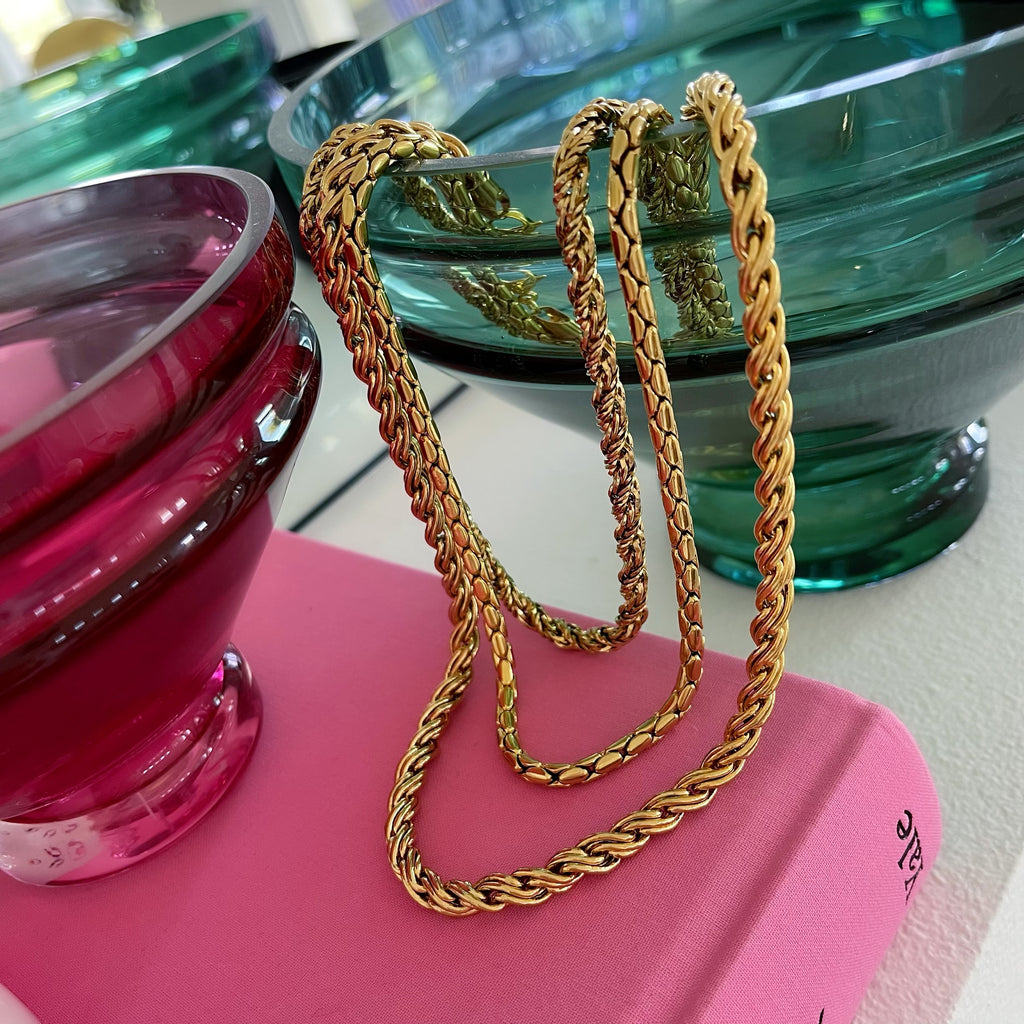 $ 97.00
$ 0.00
RELIC CHAINS
These super jumbo and beautiful weight chain necklaces are perfect for layering and stacking. Made with gold filled chain in a beautiful gold tone.
Three different chain styles available, they are also beautiful you need them all!
All available in approximately 21 inches for perfect layering.  
Handmade and designed by me here in LA.