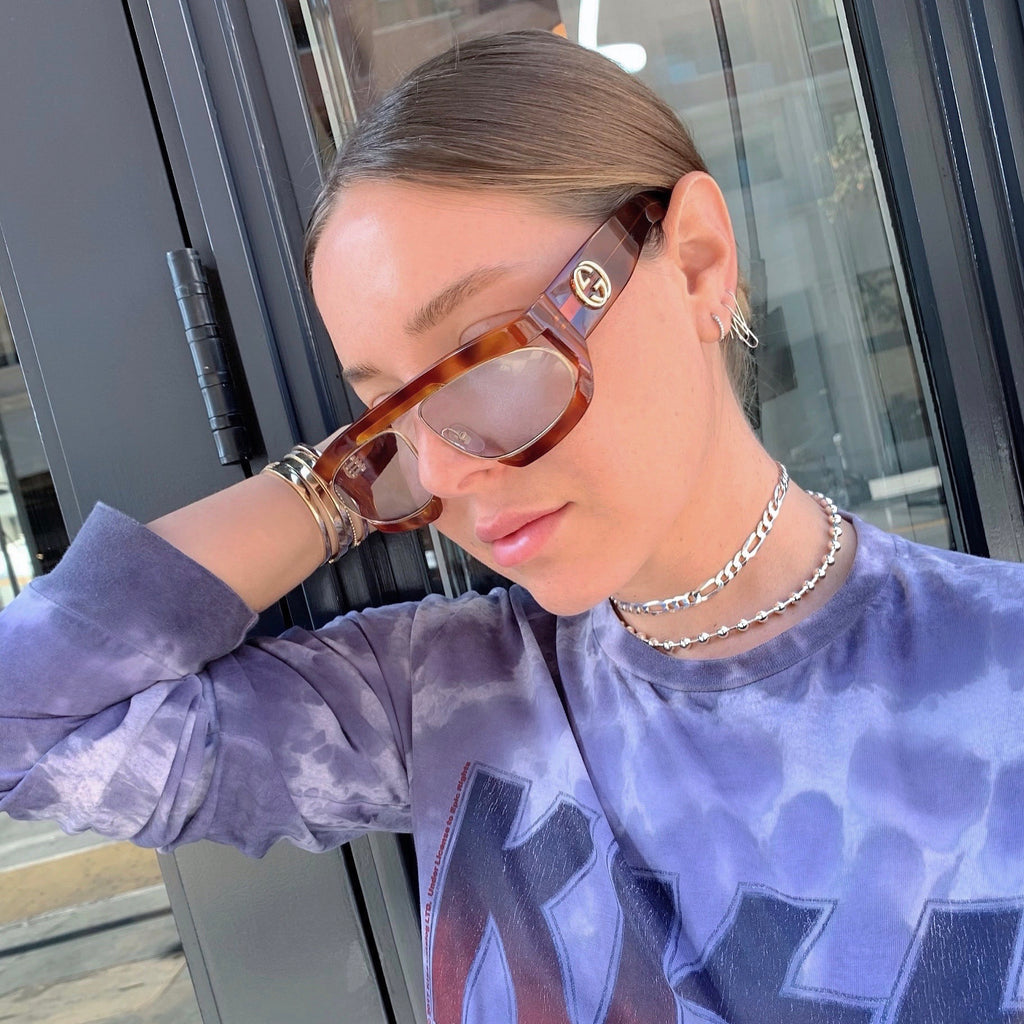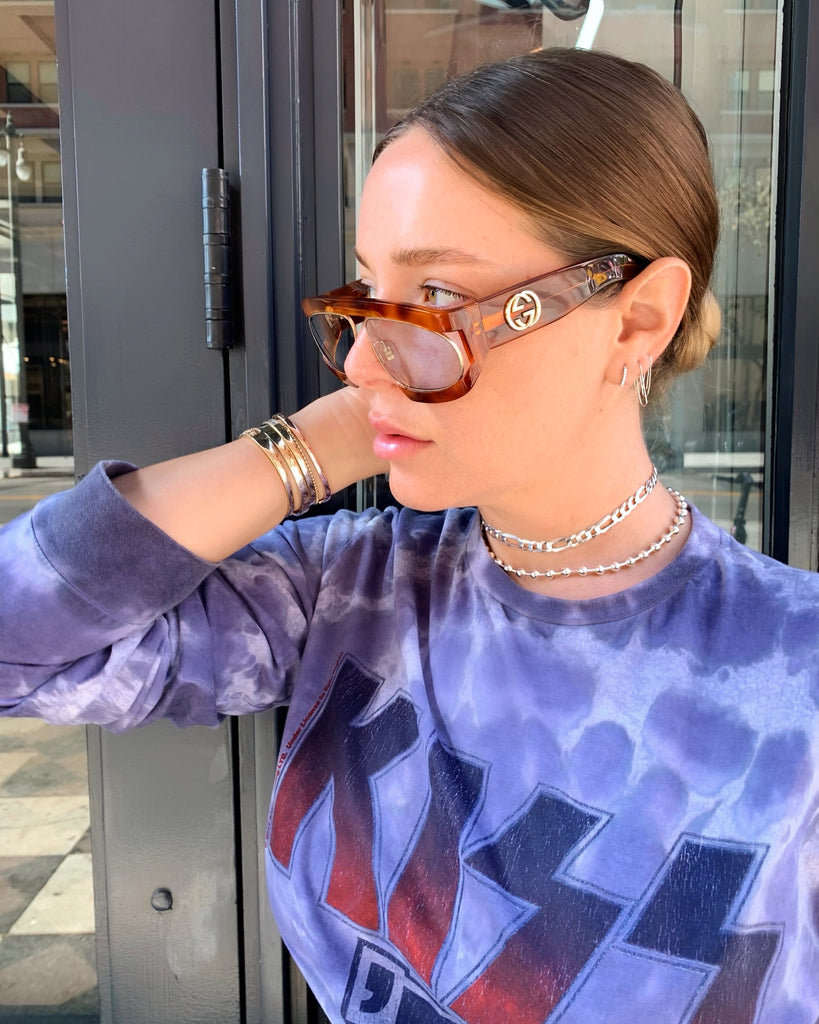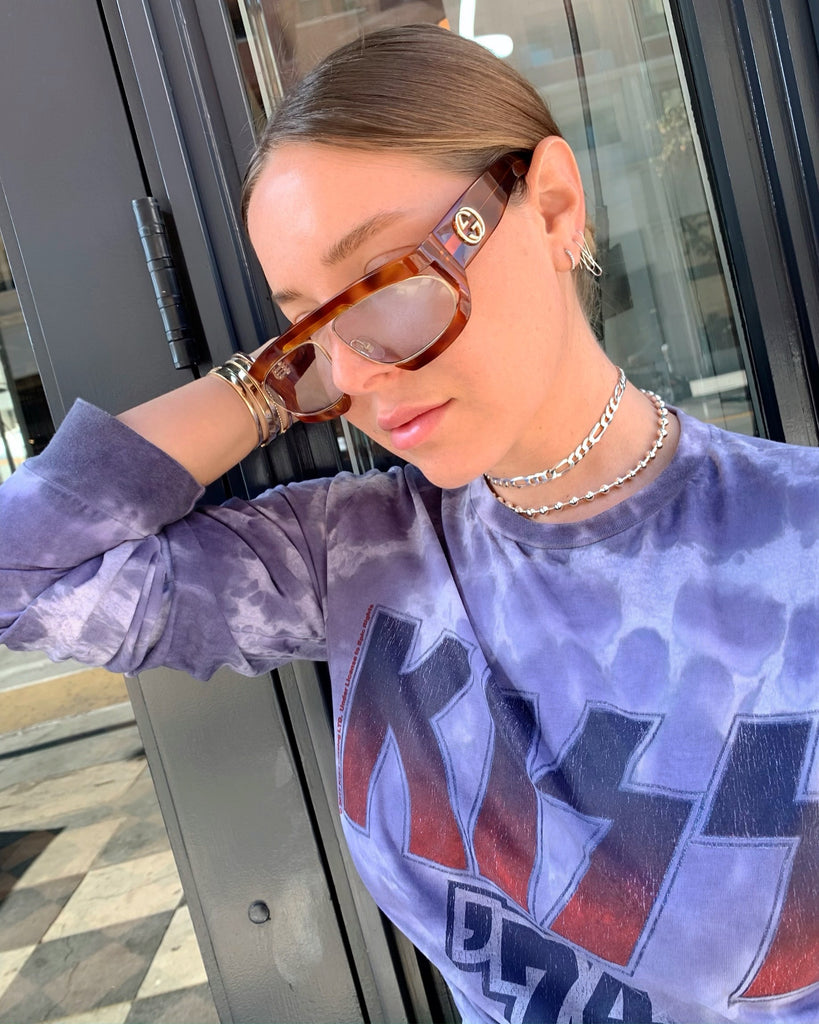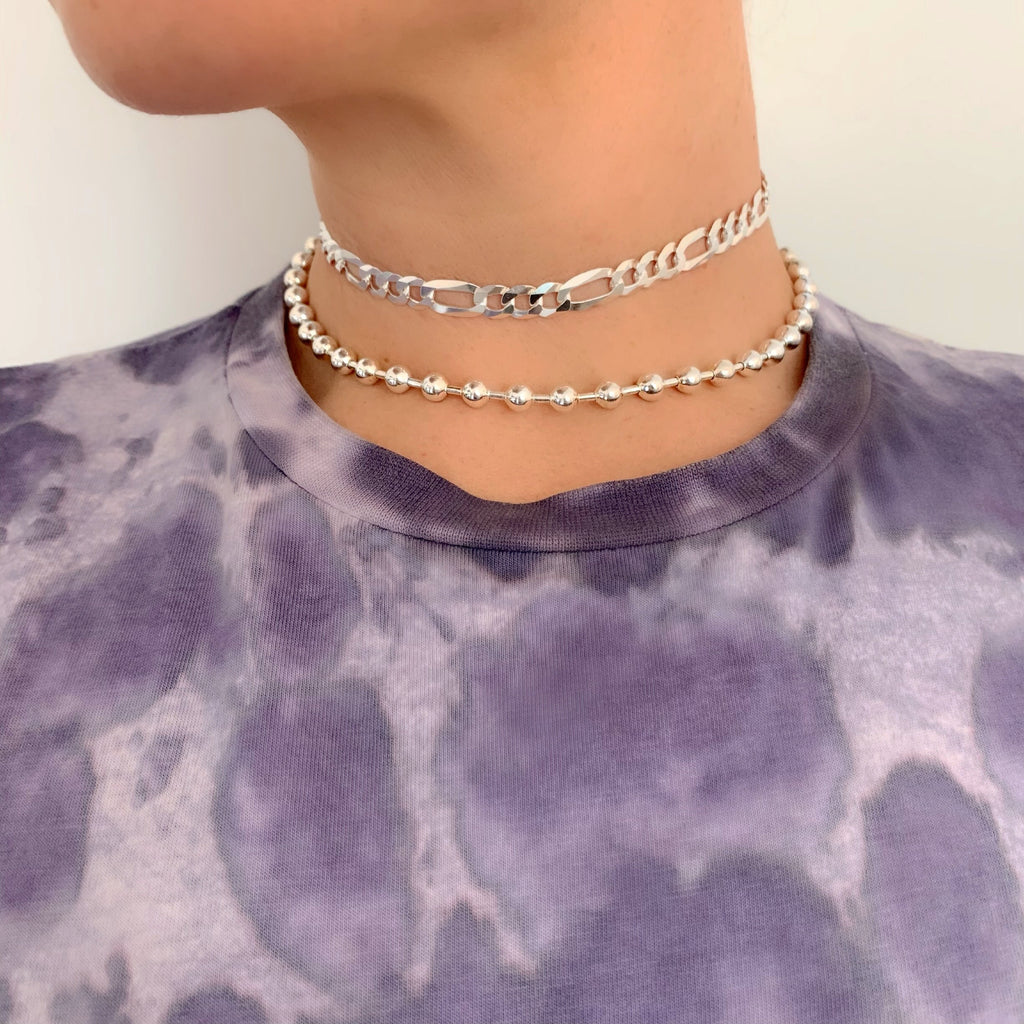 $ 110.00
$ 0.00
'ZIG-A-ZIG-AH (925 STERLING SILVER)
This perfectly 90s choker and necklace combo is everything!
Made with super luxe, solid and beautiful weight 925 sterling silver. You will be able to keep these pieces forever!
I love the 90's and am so excited to be adding beautiful sterling silver designs to my collection! 
Wear these designs with casual or dressy looks, they not only look but feel and are so luxe and beautiful! 
Your choice of "wide palm beach" style choker made with super detailed and thick sterling silver chain - definitely a statement choker. Also an iconic 90's vibe "punk ball chain" also made with heavy and beautiful sterling silver. 
For reference I am wearing a 13" neck size Wide Palm Beach choker and a 16" total  punk ball necklace.
Save $10 when you buy any two from this collection with the code ZZ10!