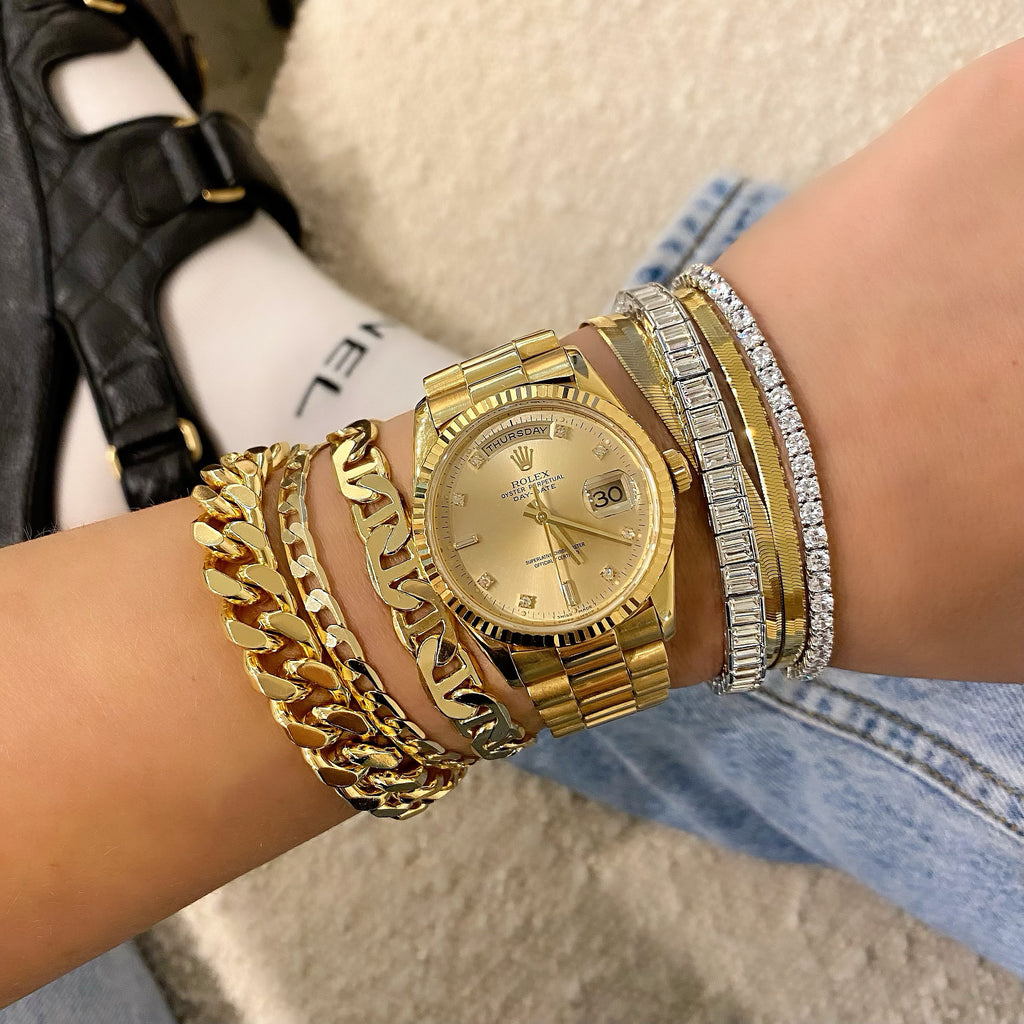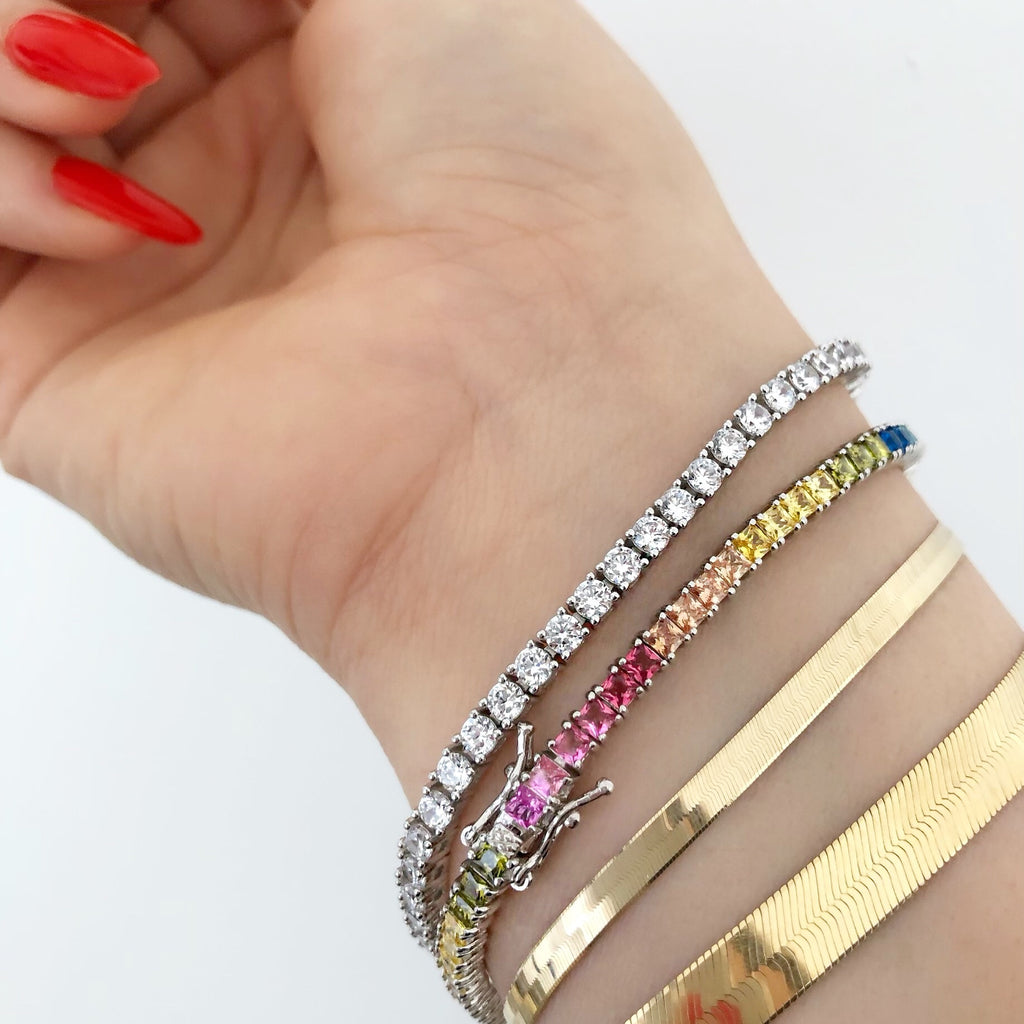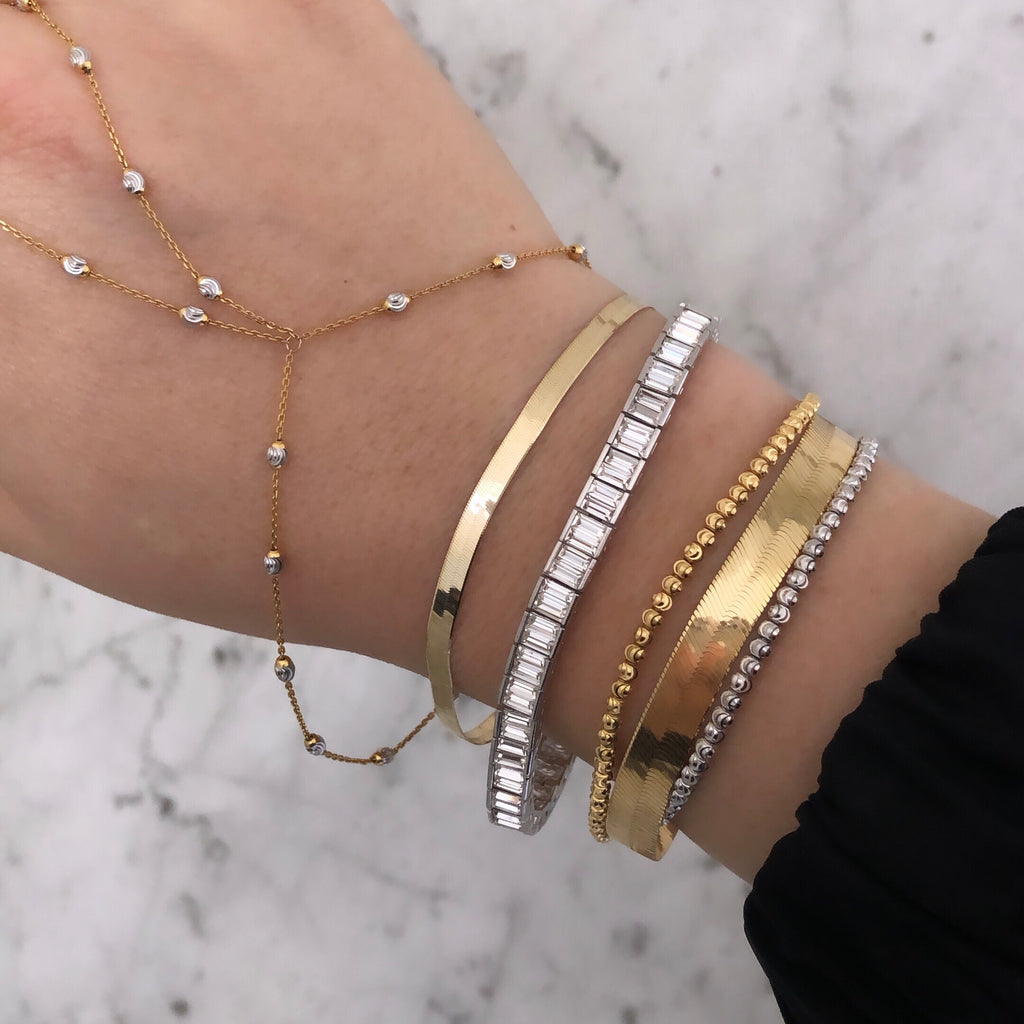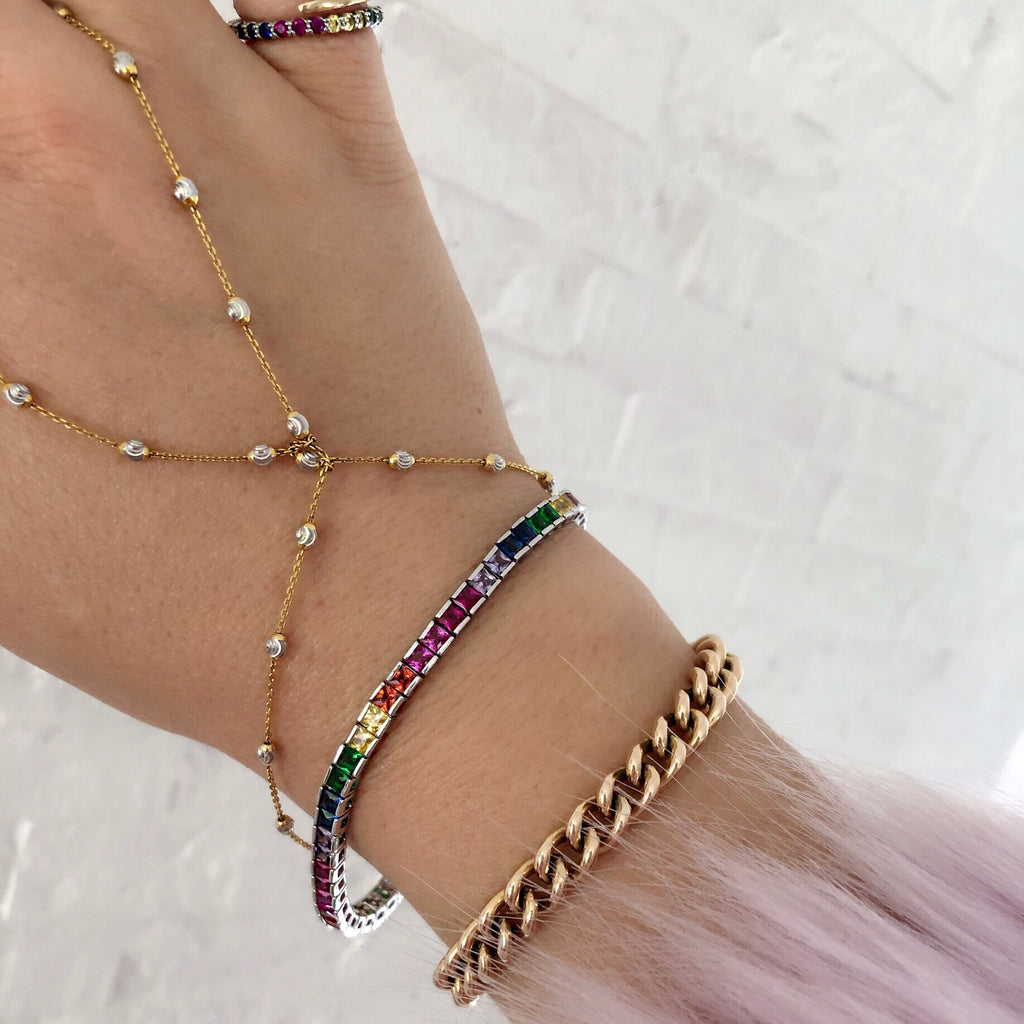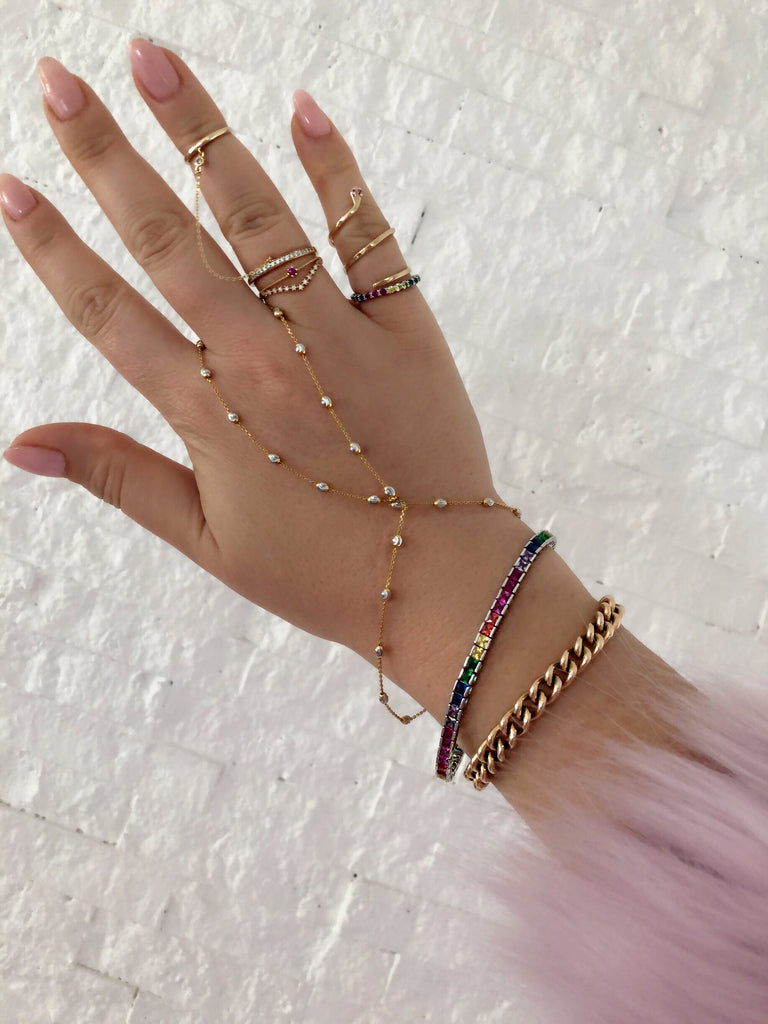 $ 135.00
$ 0.00
DREAM TENNIS BRACELETS (STERLING SILVER)
This absolutely stunning tennis bracelet is made with solid sterling silver and a gorgeous sparkly rainbow of crystals that 100% look like precious stones. 
This piece really looks and feels like its $20K. Its a fresh and fun take on a solid white diamond tennis bracelet.
I am totally in love with it. Stack with other pieces to create the coolest look.