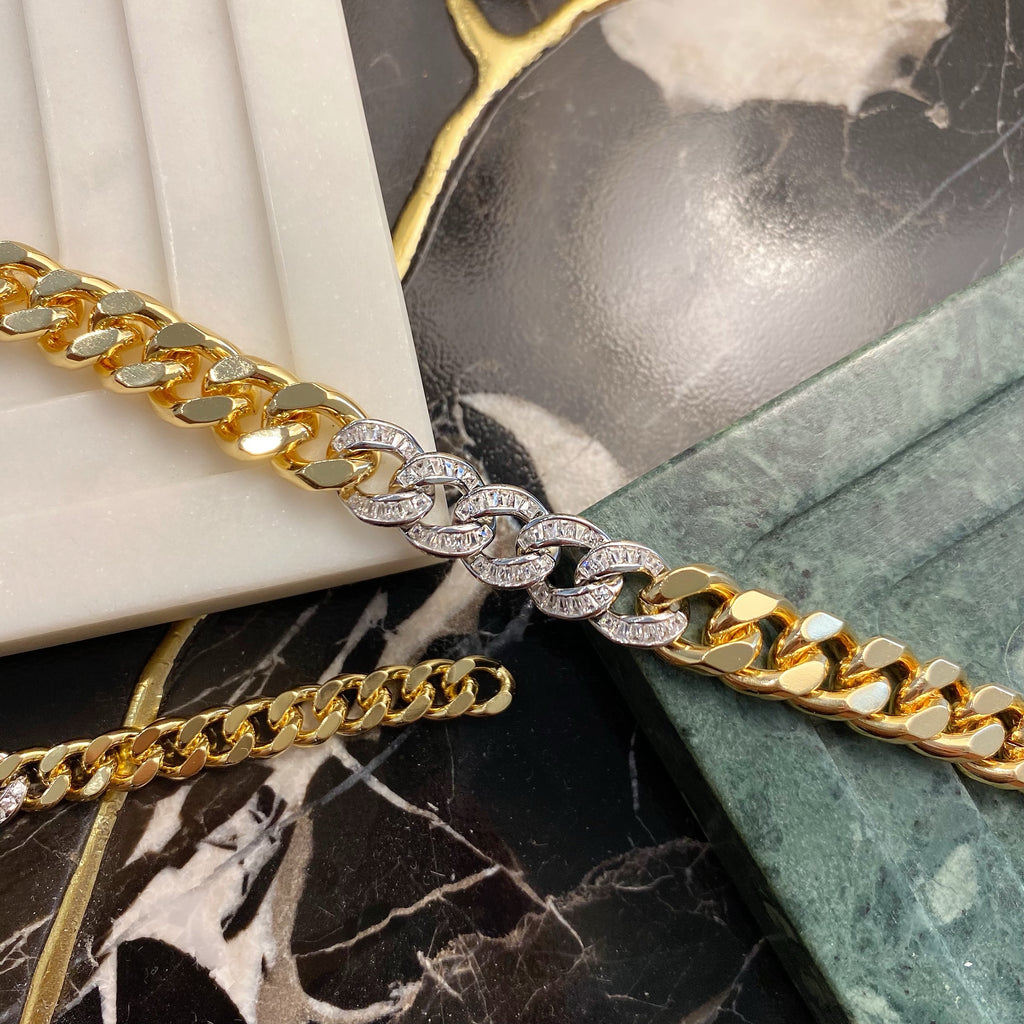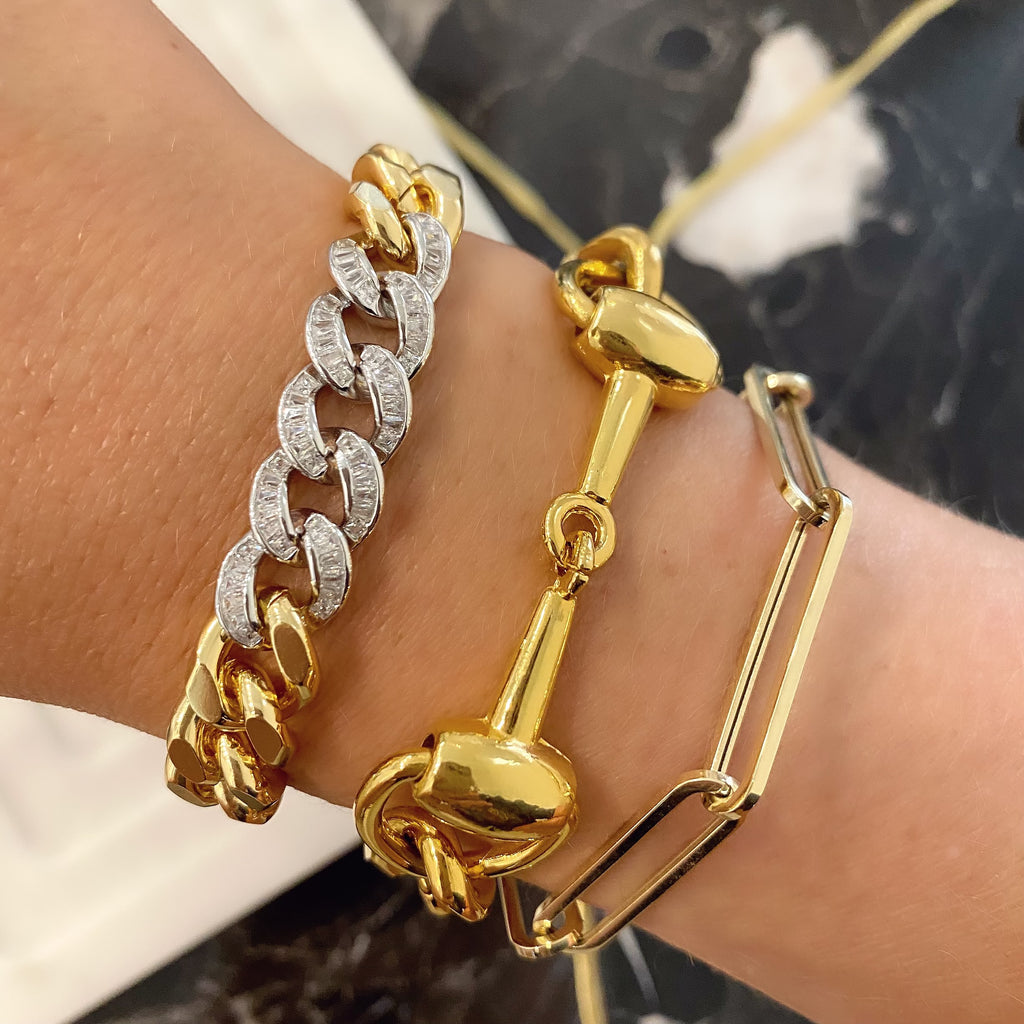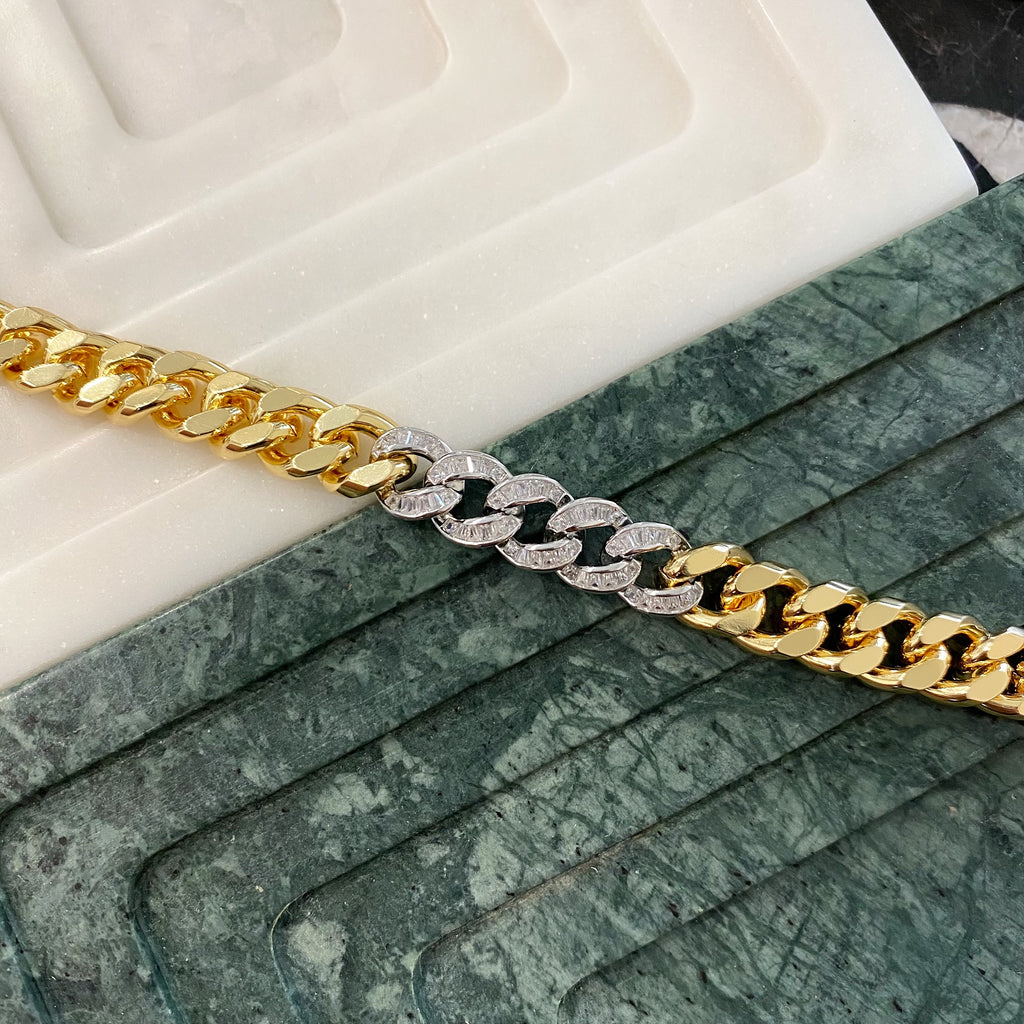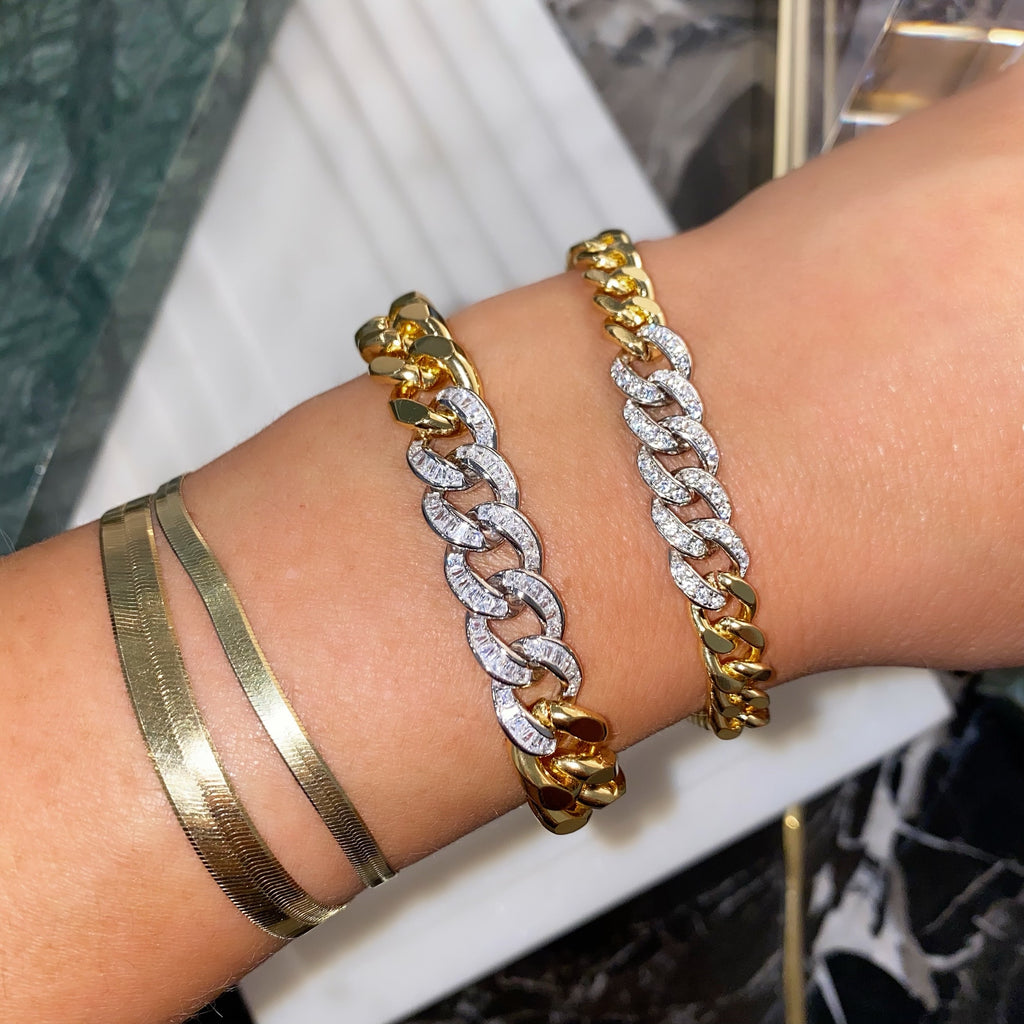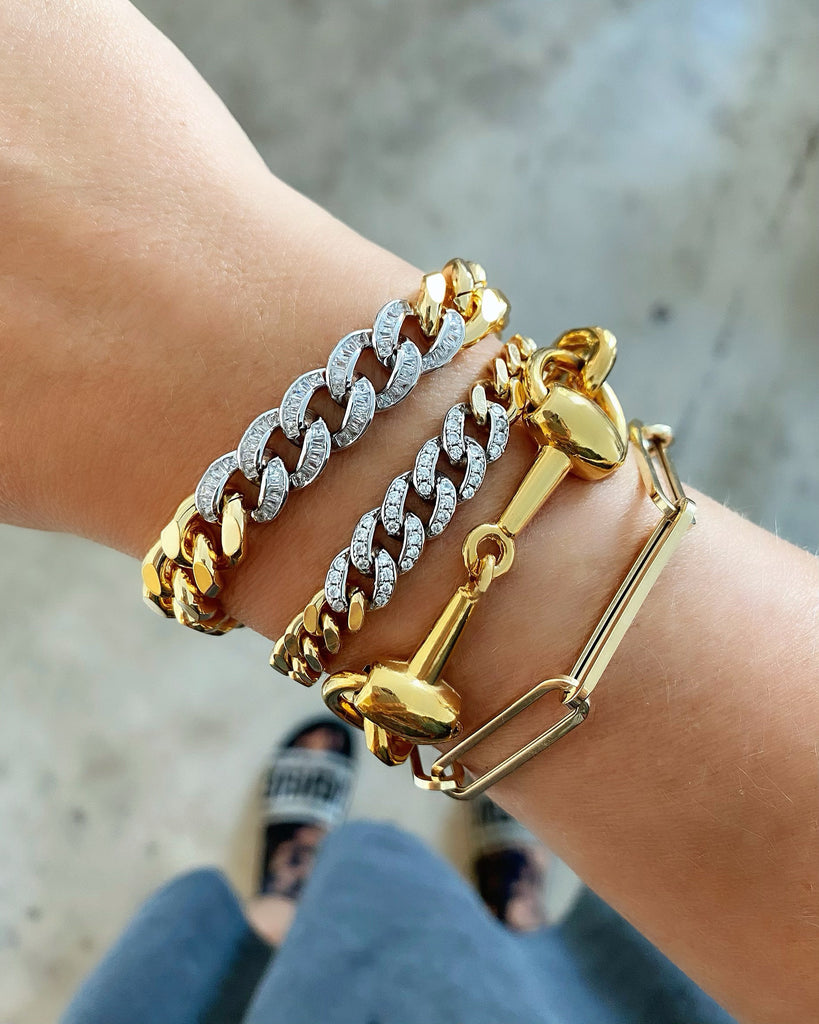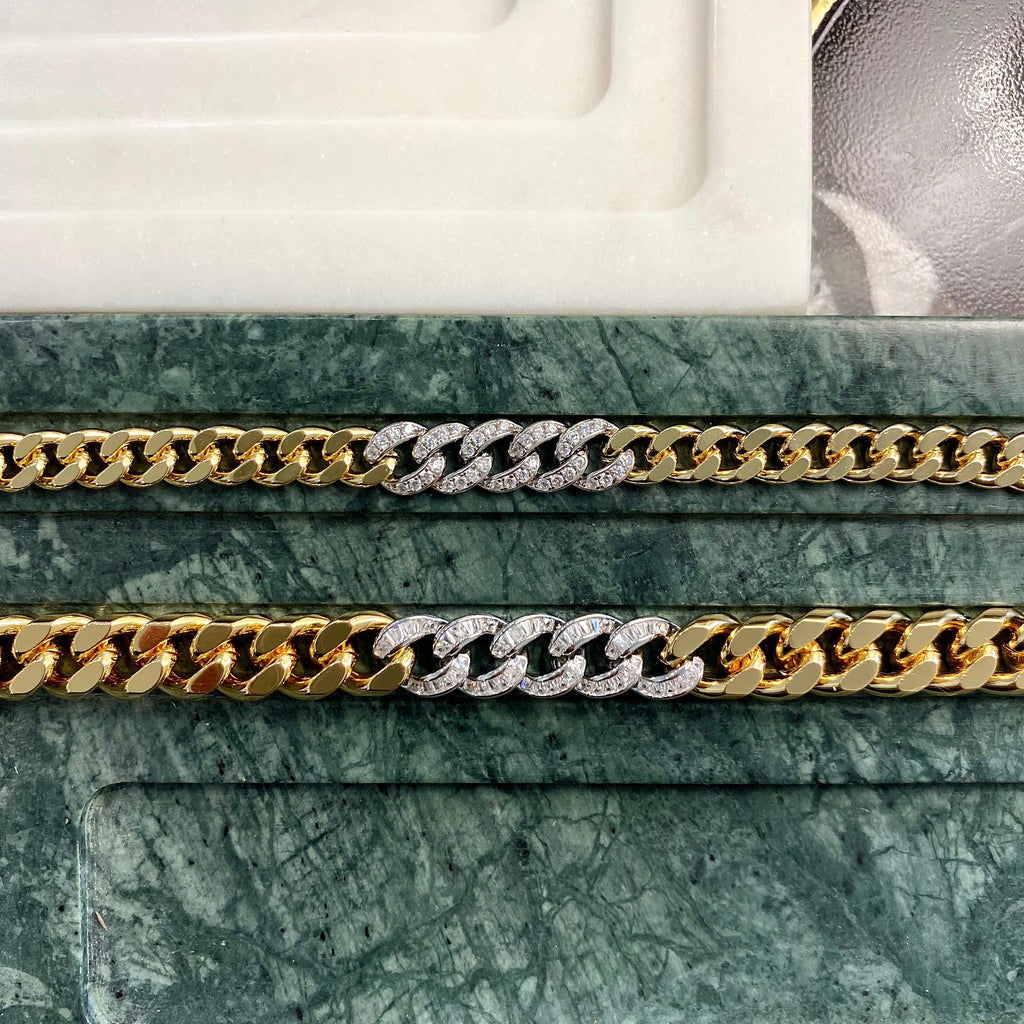 $ 125.00
$ 0.00
MONEY MOVE BAGUETTES
This is a larger version of my nest selling "Everyday Icon" design, made with larger gauge gold HRH Privé chain and Sterling silver and crystal baguettes. 

This solid weight and design piece is a true show stopper and not only looks but feels like the real, solid gold and diamond thing!

If you would like the smaller version design please check out the "Everyday Icon" which can be purchased on a separate listing.
I wear 6" wrist size for reference.
Handmade and designed by me here in LA.