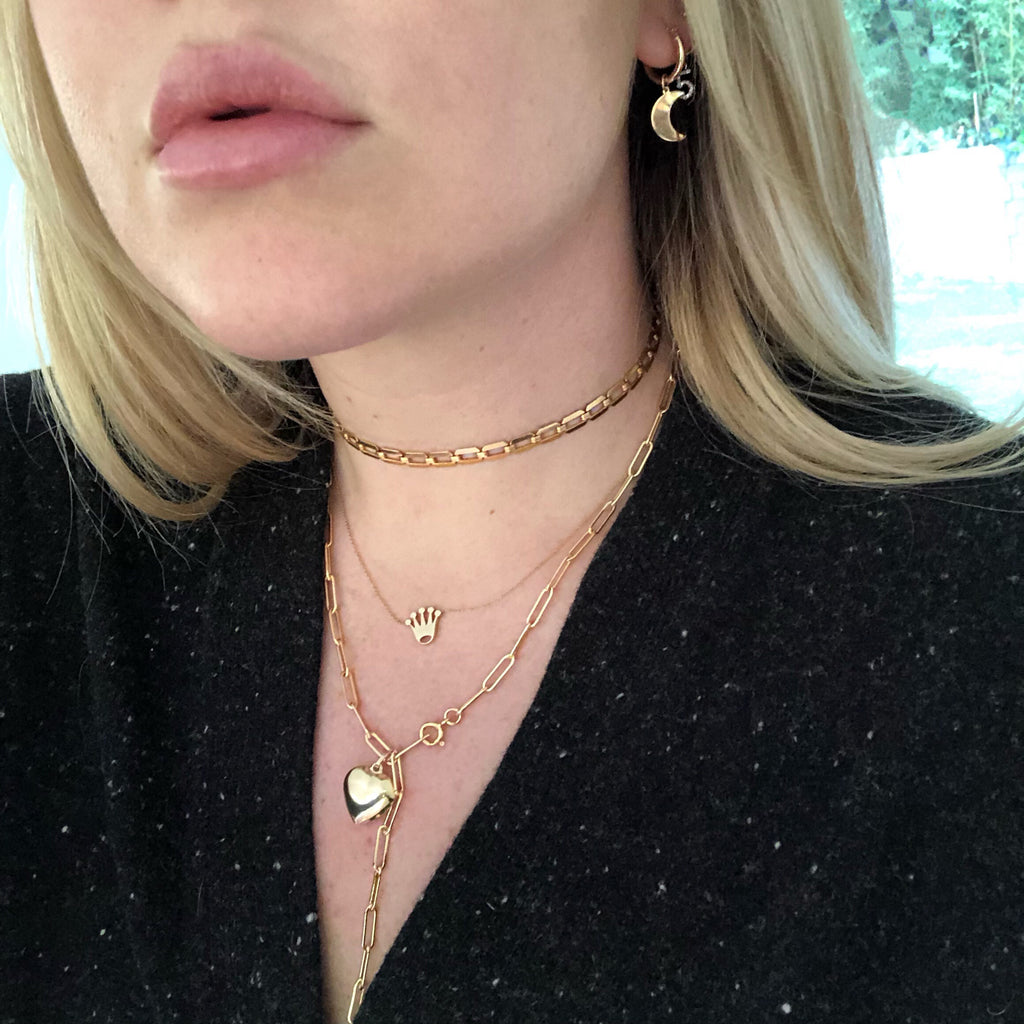 $ 145.00
$ 0.00
ANYWAY CHAIN (14K GOLD FILLED OR STERLING SILVER)
This piece will become your every day piece. So easy to throw on and go and you can wear in so many different ways. You'll also be able to hang charms from it, make it your own! In this photo I am wearing the 14K jumbo heart charm on the chain which can be purchased separately.
Throw it over your head with ease or clasp it at any point on the chain to create different length lariats. Even wear it as a choker or a short necklace style. 
Your choice of 14 K gold filled or 925 Sterling silver with rhodium plating. 
If you would like a custom length please email me. hrhcollection@gmail.com