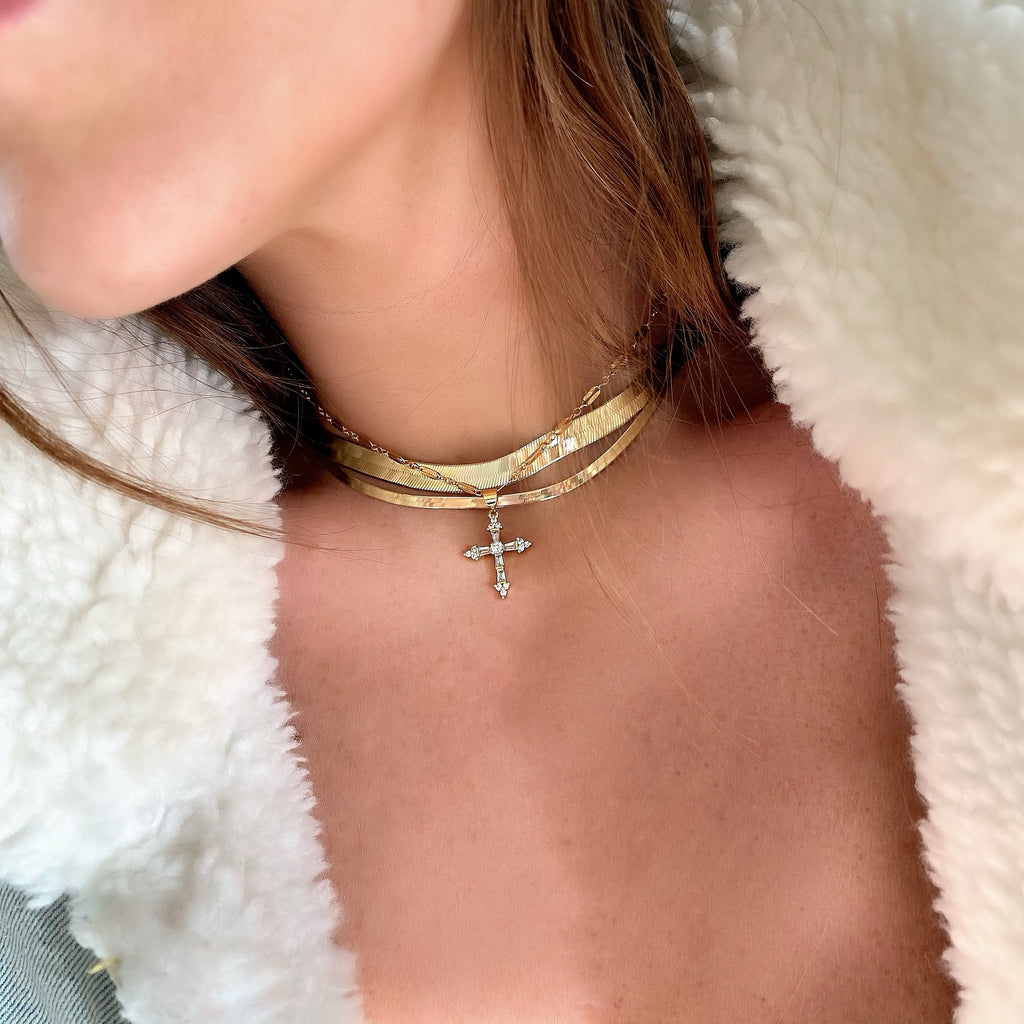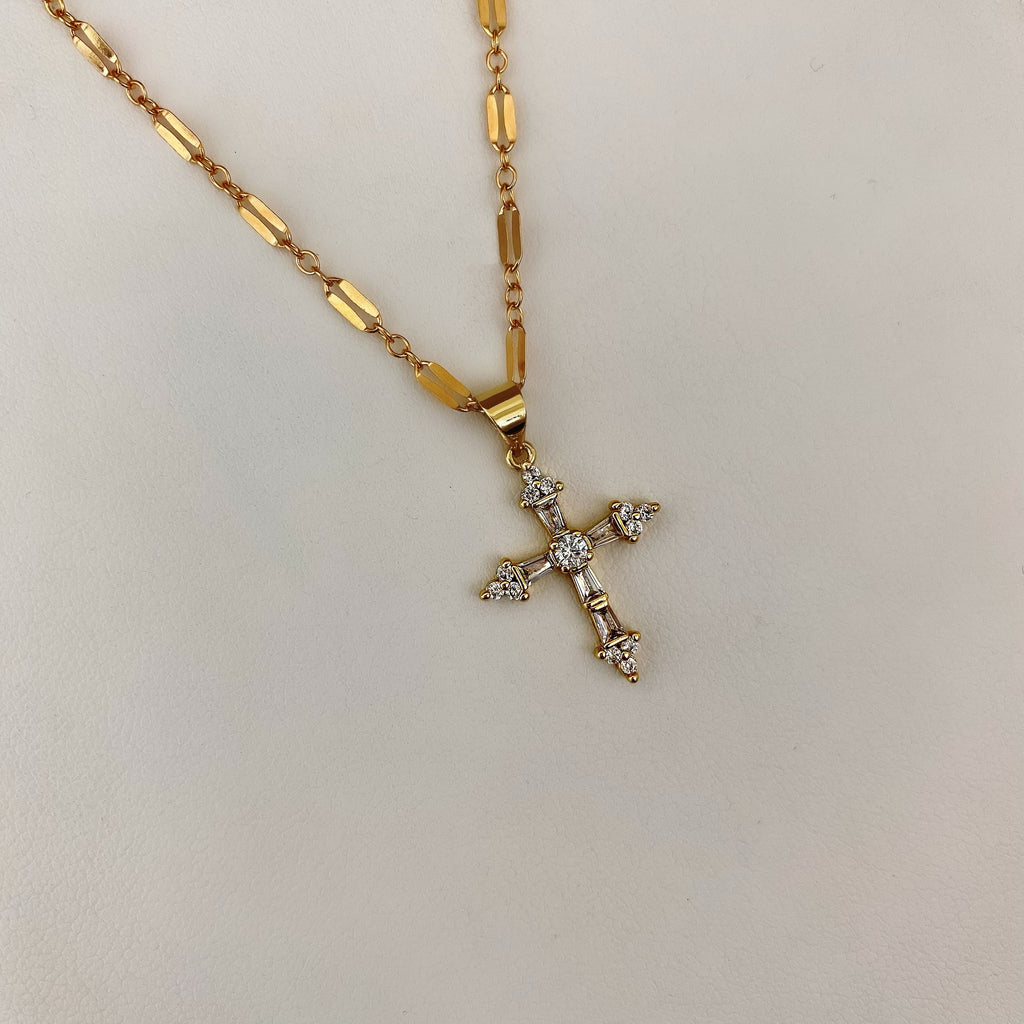 $ 95.00
$ 0.00
FACETED ORION (14K GOLD FILLED)
The Orion necklaces have been an incredibly popular Chain in my line for years! The 14K gold filled Orion chains are perfect for everyday, so sparkly and durable! Now just for my bougie stocking stuffer offer get an Orion chain with a gorgeous detailed crystal diamond cut cross! Such a beautiful pair and incredible price! 

I wear the 14" total for reference. 
Handmade and originally designed by me.