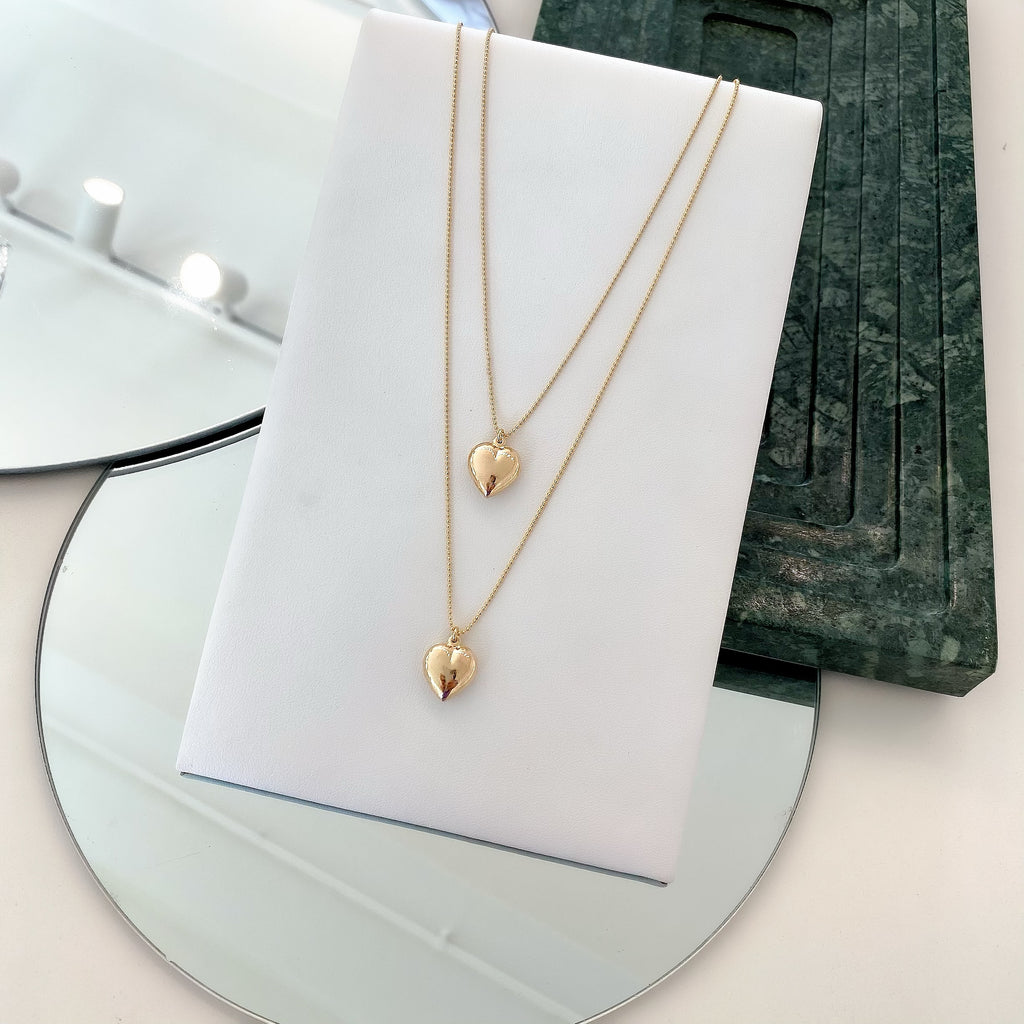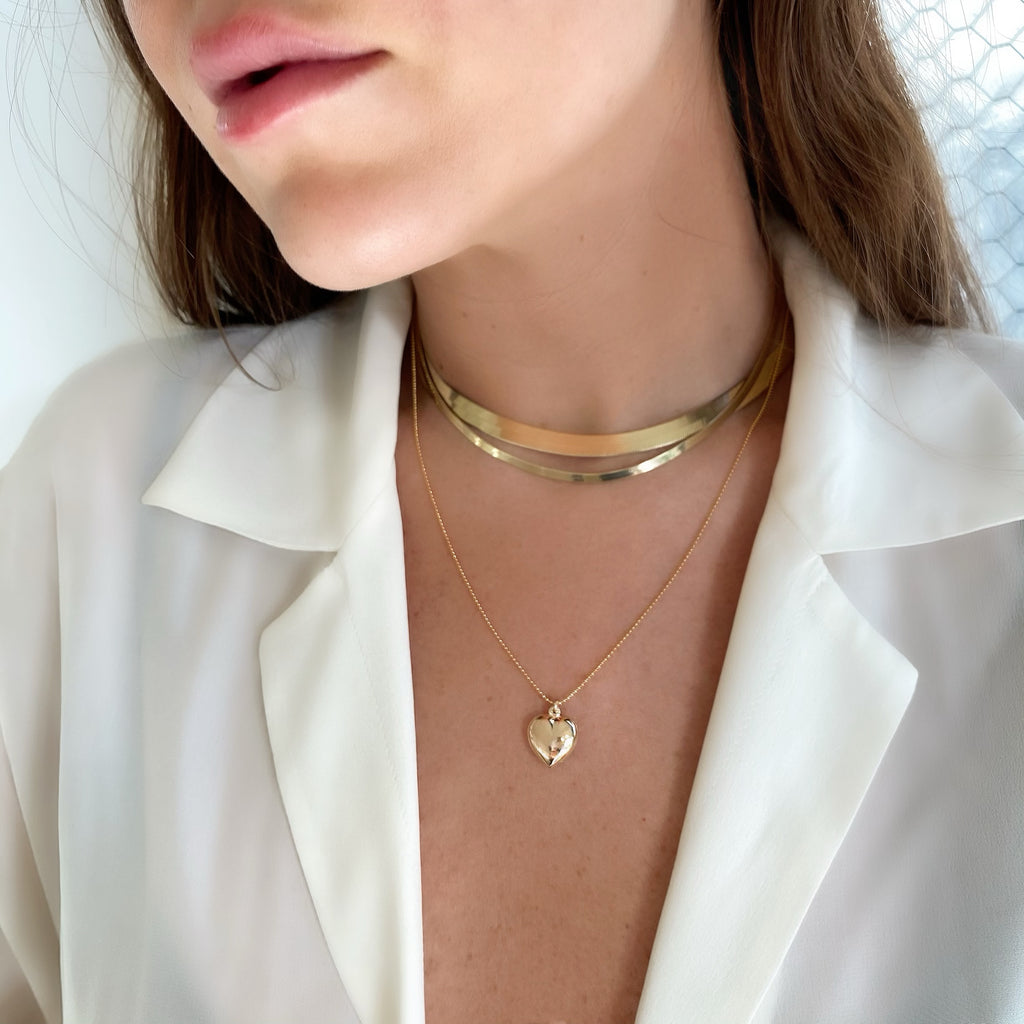 $ 125.00
$ 0.00
BUBBLE HEART NECKLACE (14K GOLD FILLED)
If you have my Bubble Charm Hoops, this necklace will match perfectly! Made with 14 K gold filled chain and heart! This classic gold heart and delicate ball style chain are perfect for everyday and for stacking!
I wear the 20" total for reference.
Handmade and designed by me here in LA.