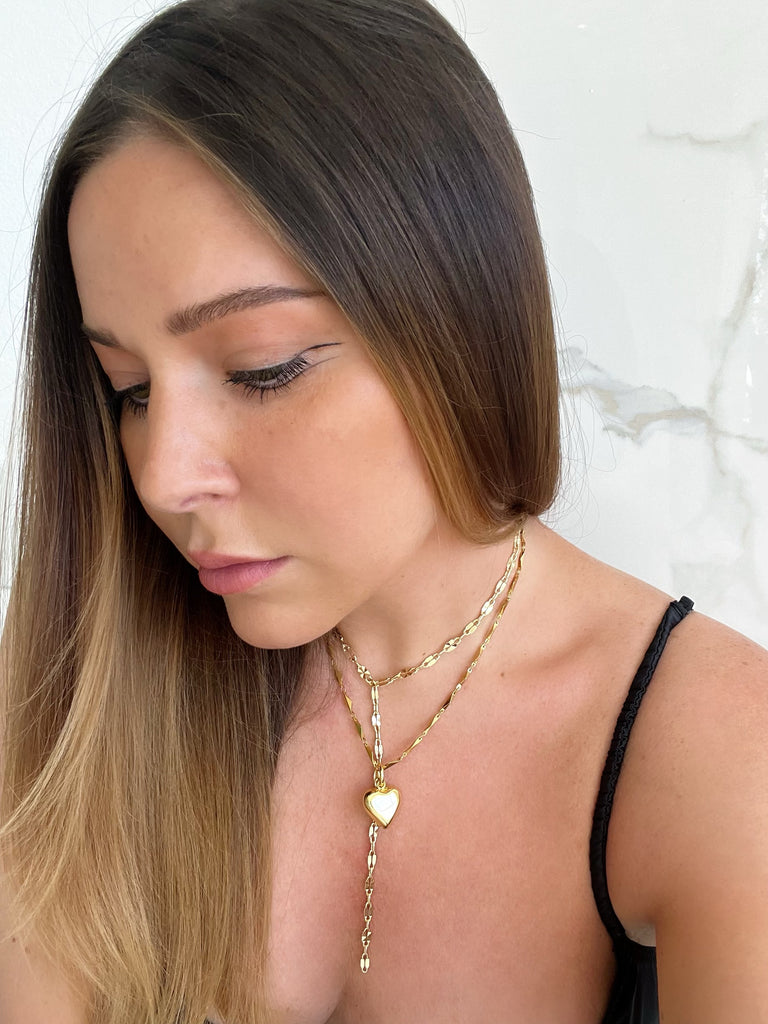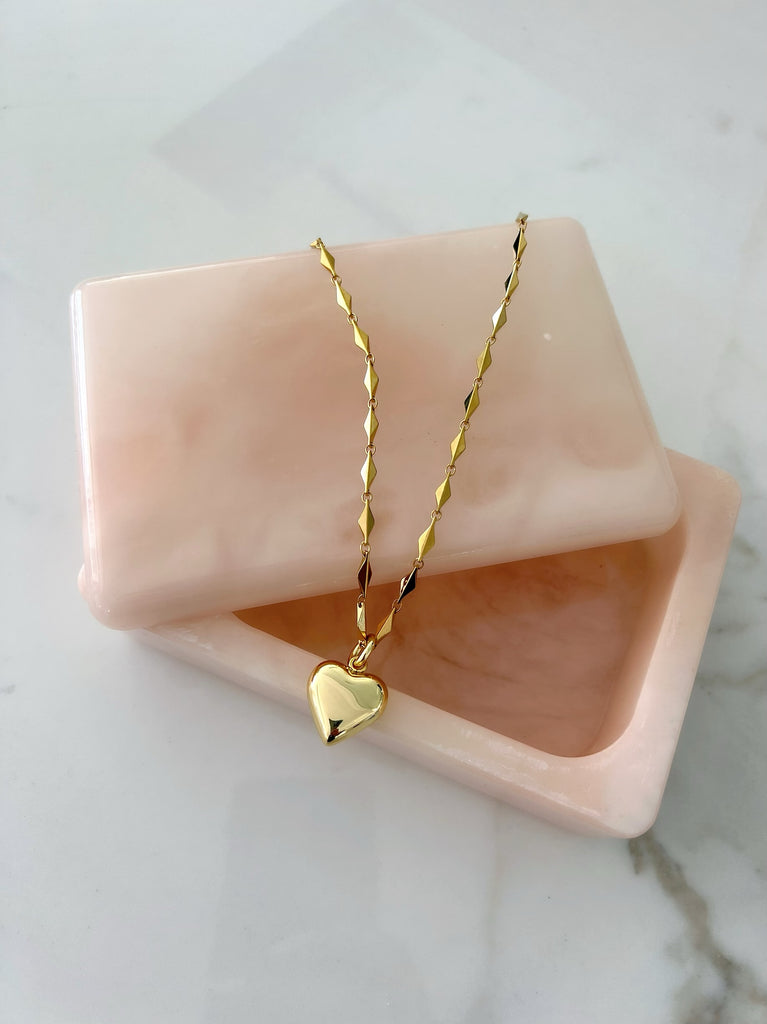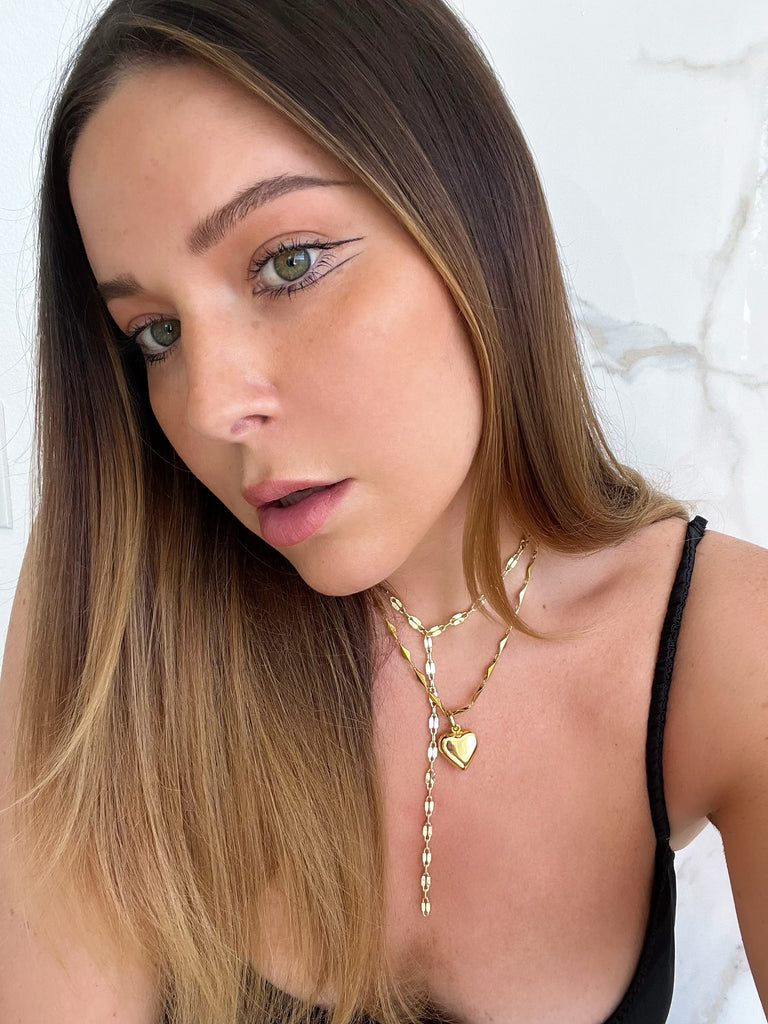 $ 85.00
$ 0.00
LANA HEART
The Lana heart necklace is made with beautiful gold filled pyramid style chain that truly catches and reflects light beautifully. The stainless steel Heart is hollow but still beautiful substantial weight. This is a gorgeous design that you will love forever.
The heart pendant is removable for a two in one design.
If you would like matching earrings take a look at the mini Mètal Heart Hoops which you can find on a separate listing.
Handmade and designed by me in LA.