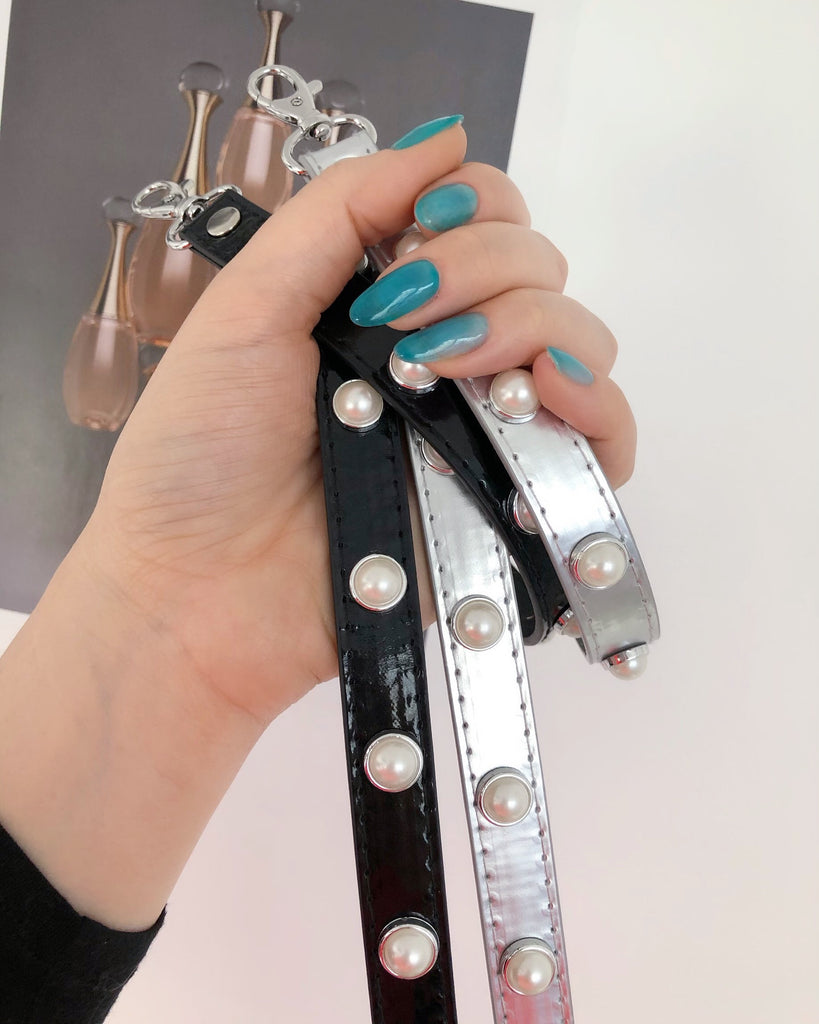 $ 72.00
$ 0.00
PEARLETTE STUD BAG STRAP
The Pearlette Stud Bag Strap is an alternative to the fun and versatile Beau Pearl Bag Strap that you loved so much!
Made with vegan leather and shiny acrylic pearls. Add this strap to almost any bag for not only more versatility but it's so cute too!
This bag chain is approximately 29" long. 
Please do not use these straps with heavy bags as these are more of an accessory item.