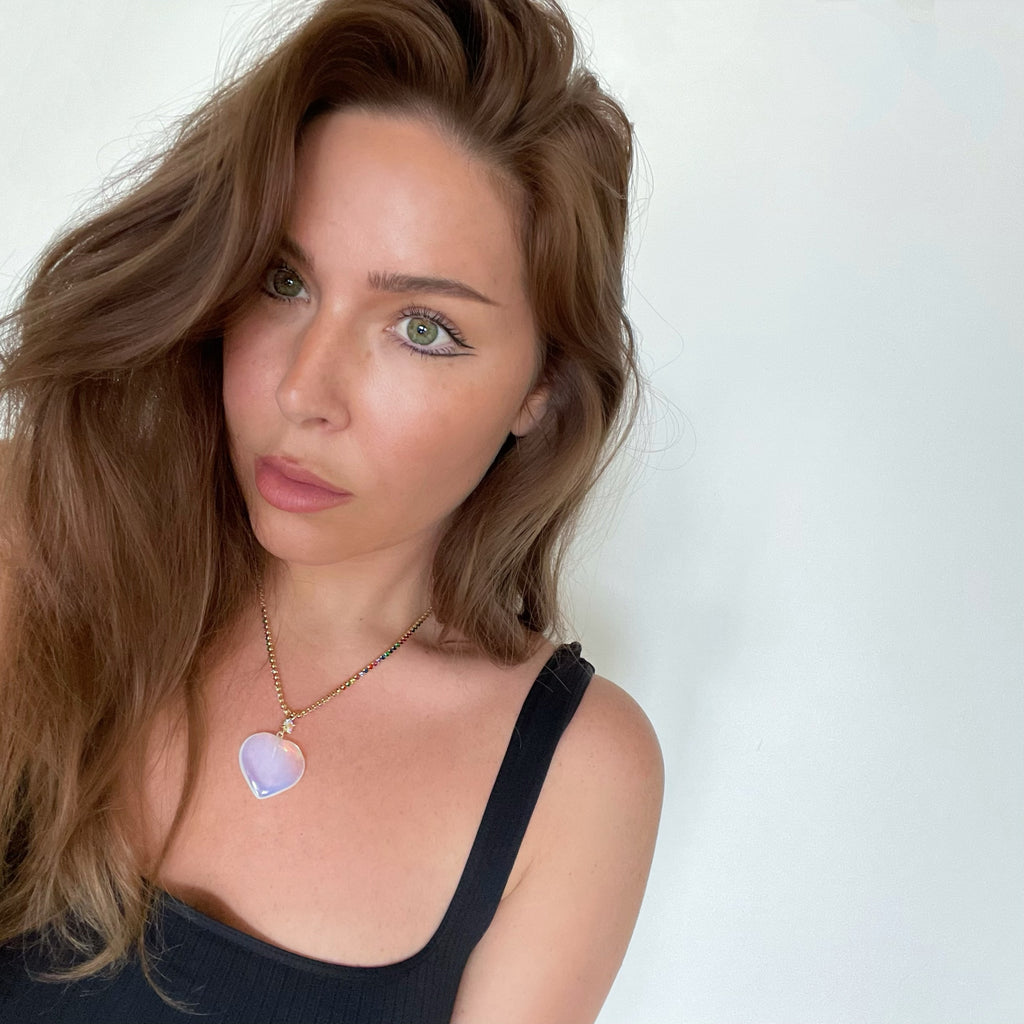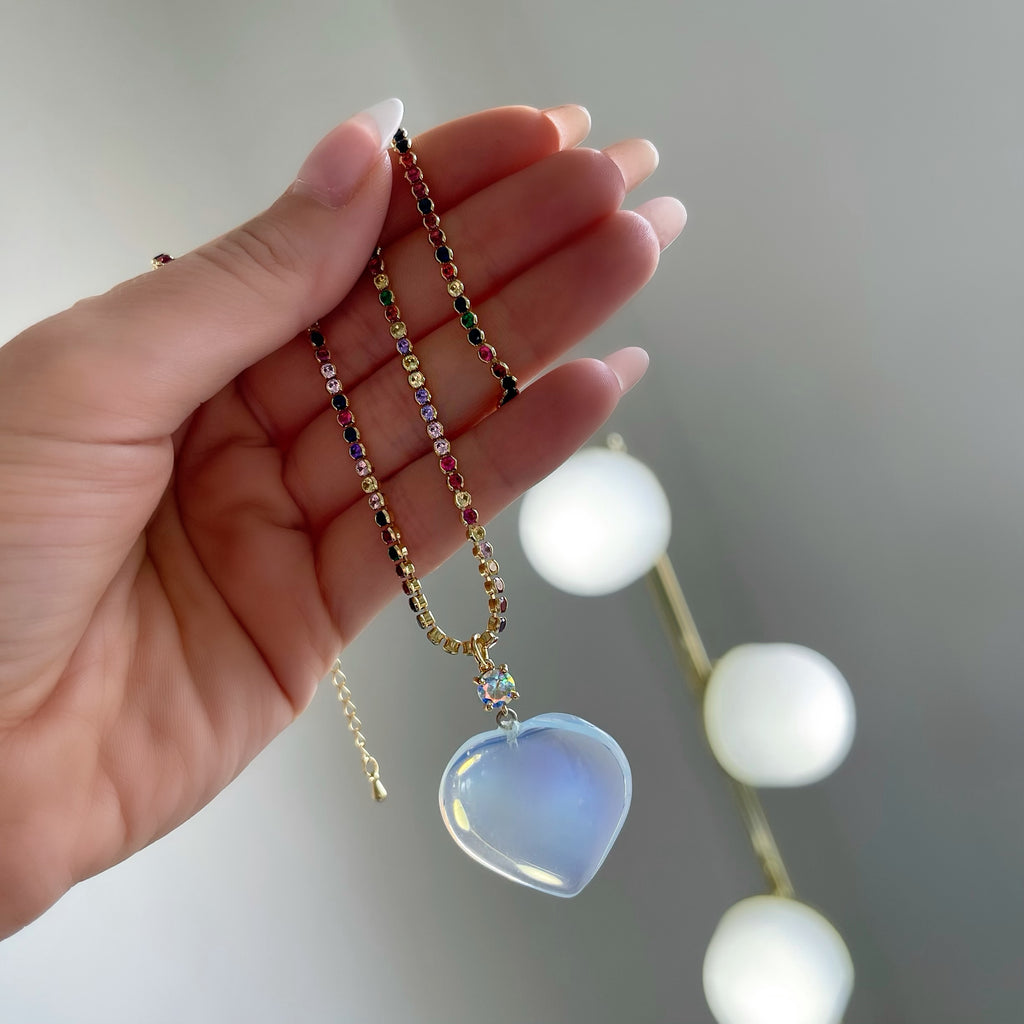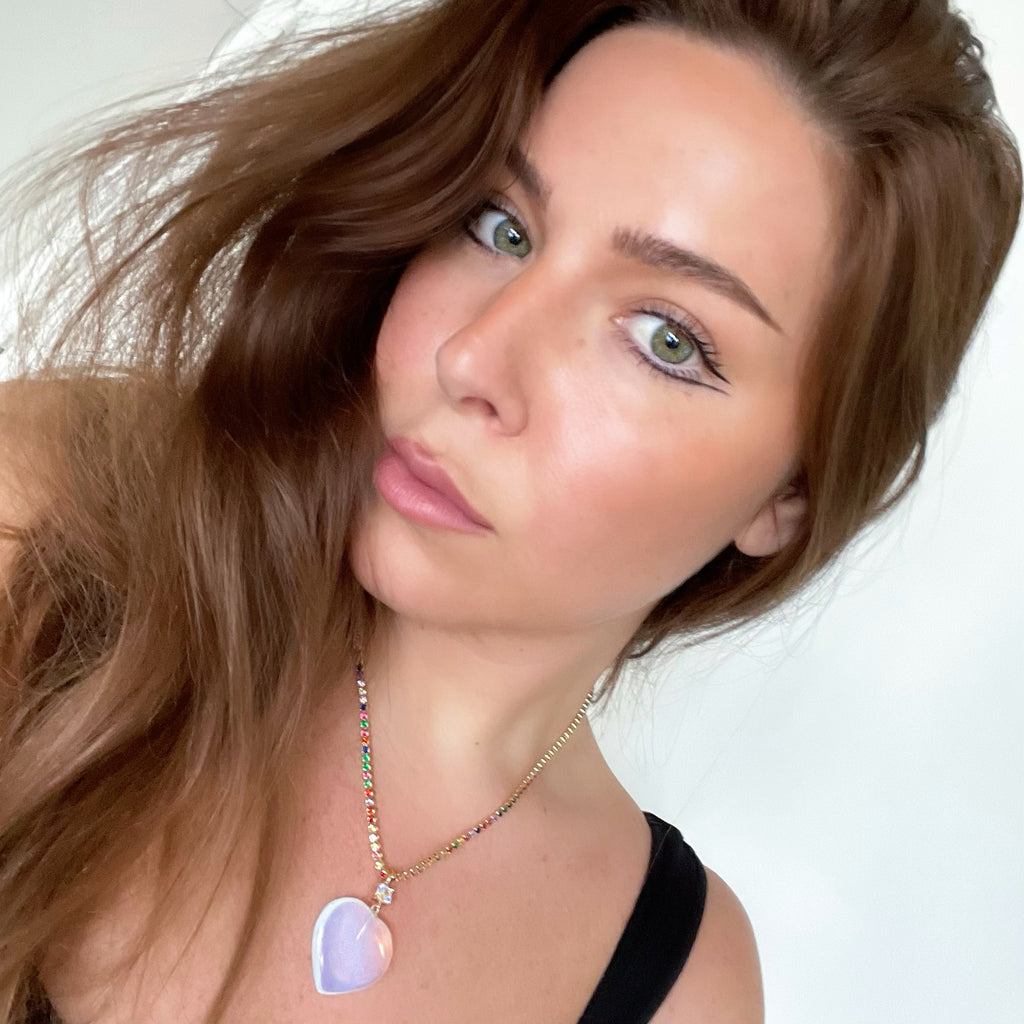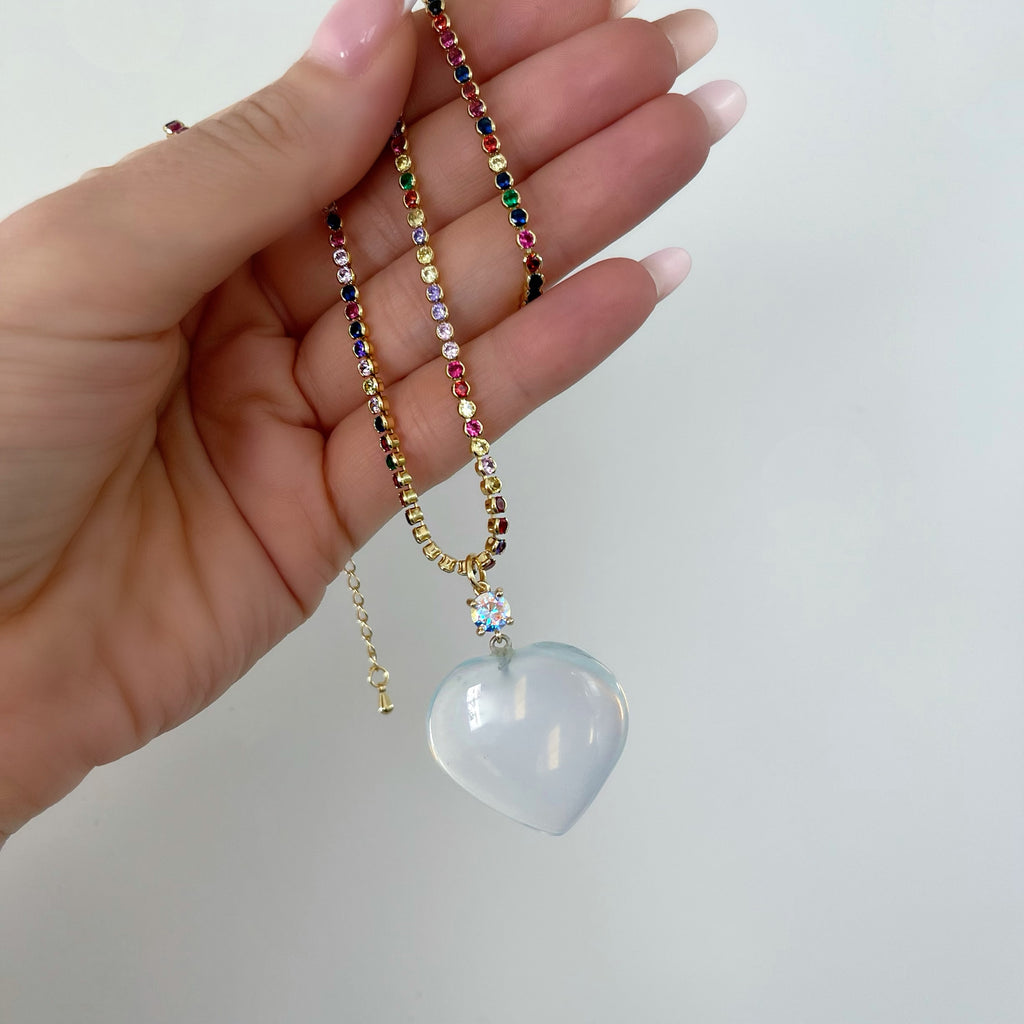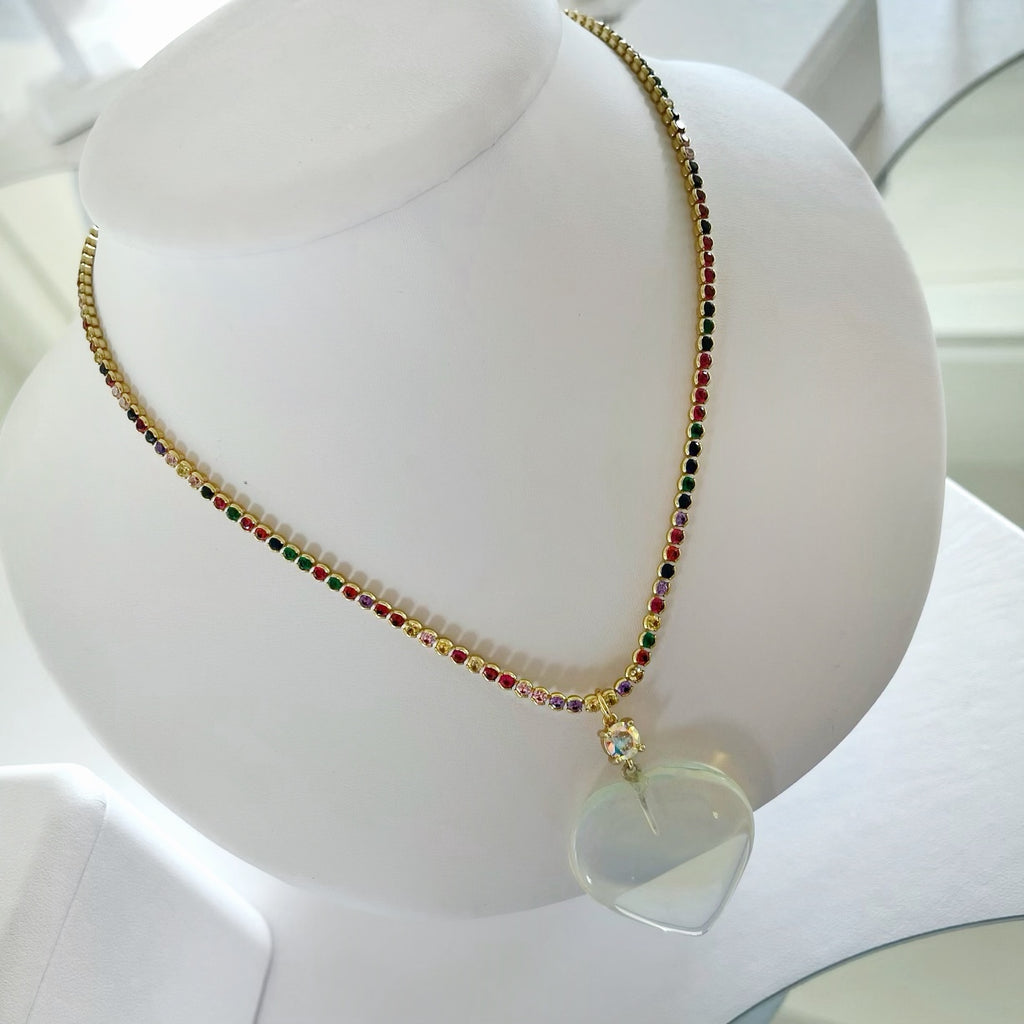 $ 145.00
$ 0.00
OPALITE LOVE GALAXY
This absolutely gorgeous, dreamy jumbo opalite heart pendant is perfectly milky and opaly. I love using dreamy and milky stones in my collection! 
Hung from your choice of rainbow crystal tennis chain or diamond crystal tennis in chain. As shown in the photos is the rainbow tennis chain. 
For reference, I wear the 16" length necklace. 
Handmade in LA by me.