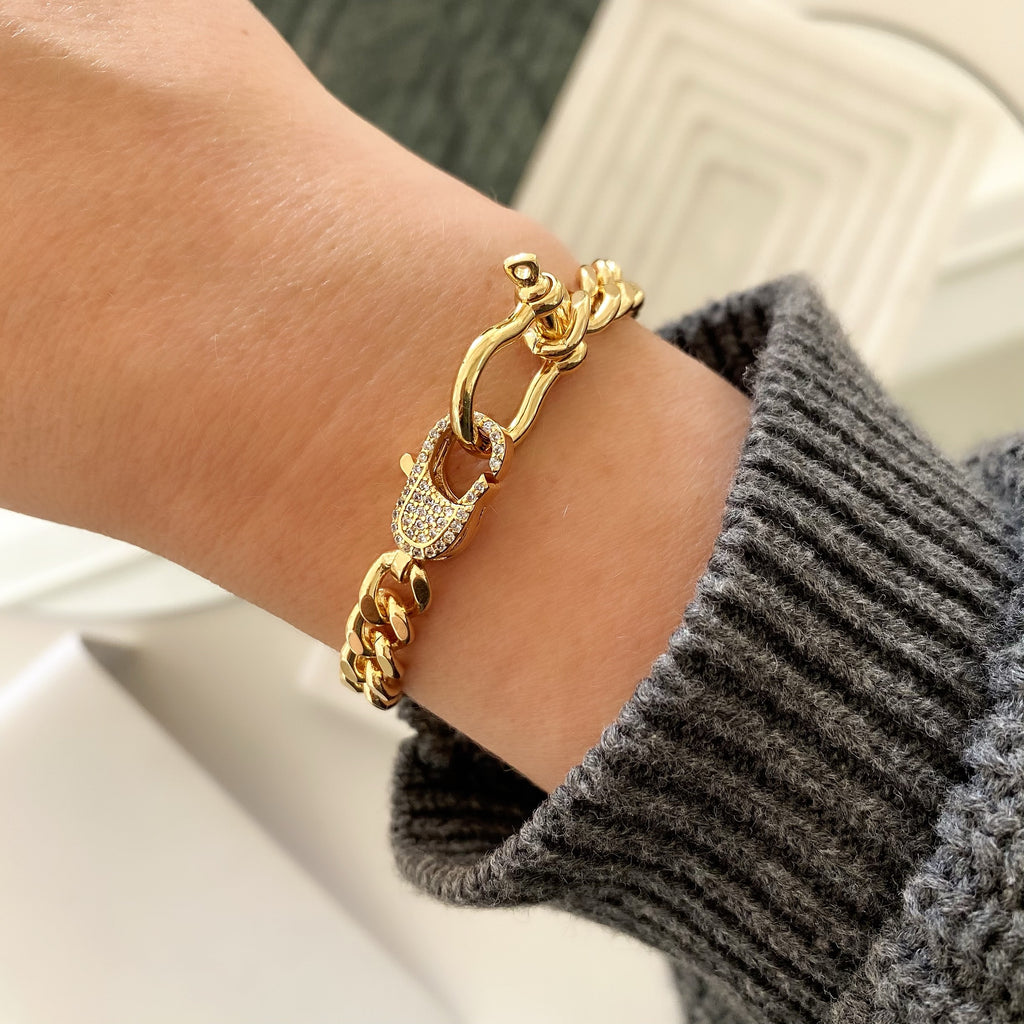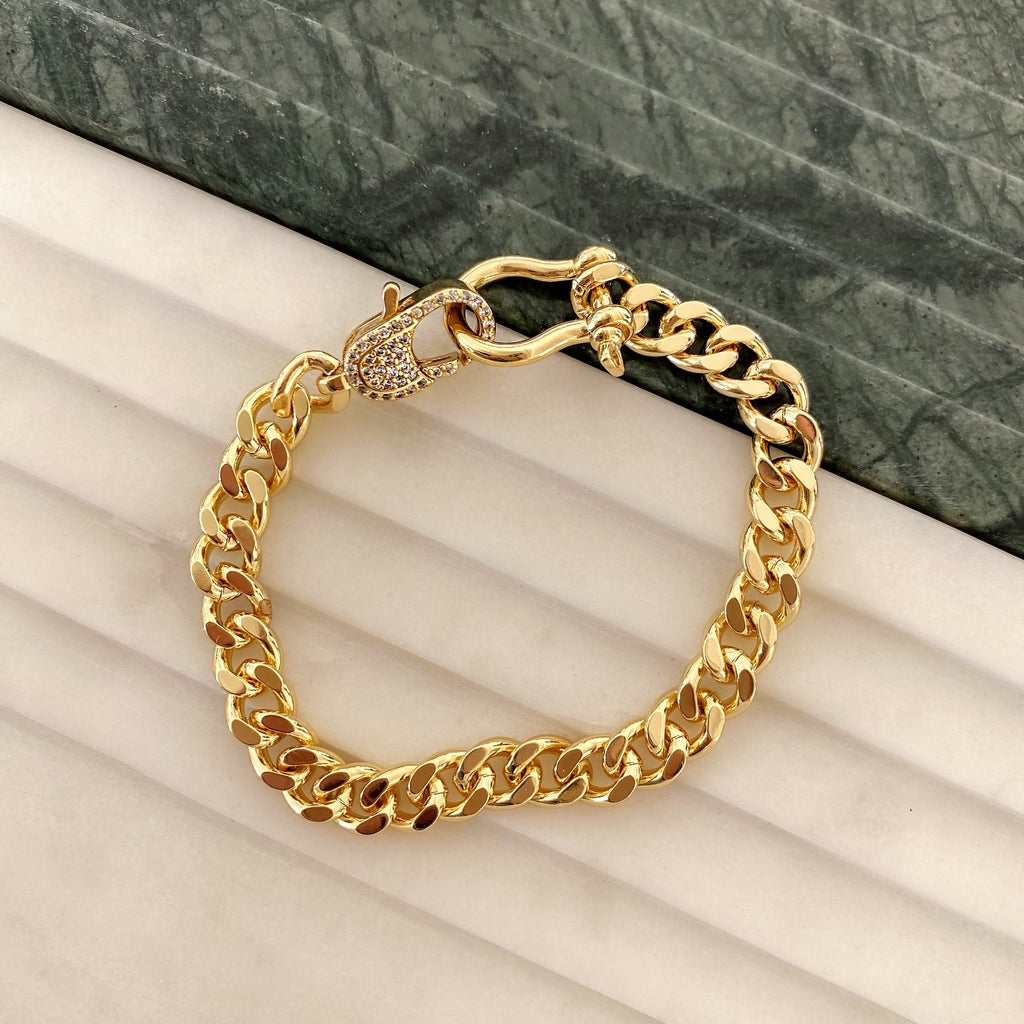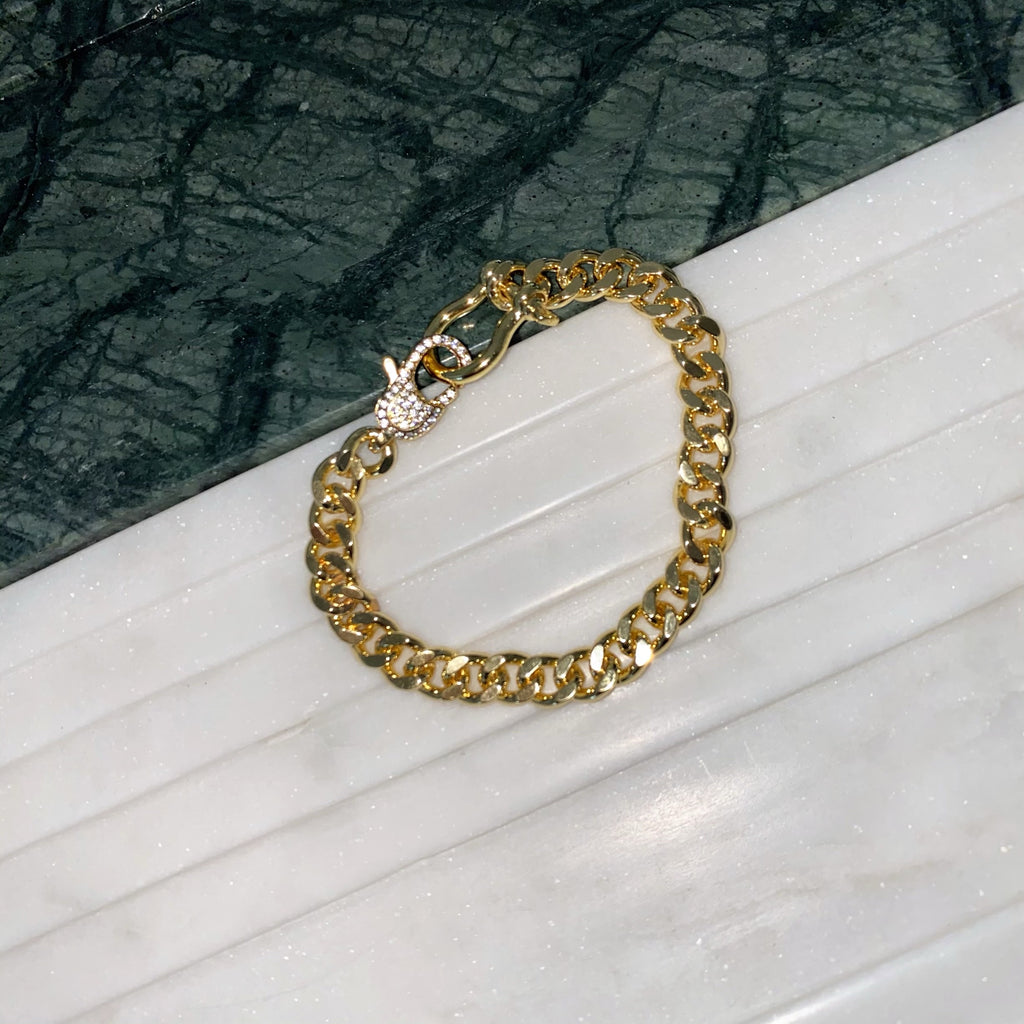 $ 87.00
$ 0.00
MINI CLOCHETTE & CLAW
This bracelet is made using the mini version of the popular clochette hardware. The pave clasp compliments the glossy gold hardware beautifully. A statement piece with these unique hardwares and the size makes it easy to wear everyday. 
For reference, I wear 6" wrist option.
Handmade and designed by me here in LA.