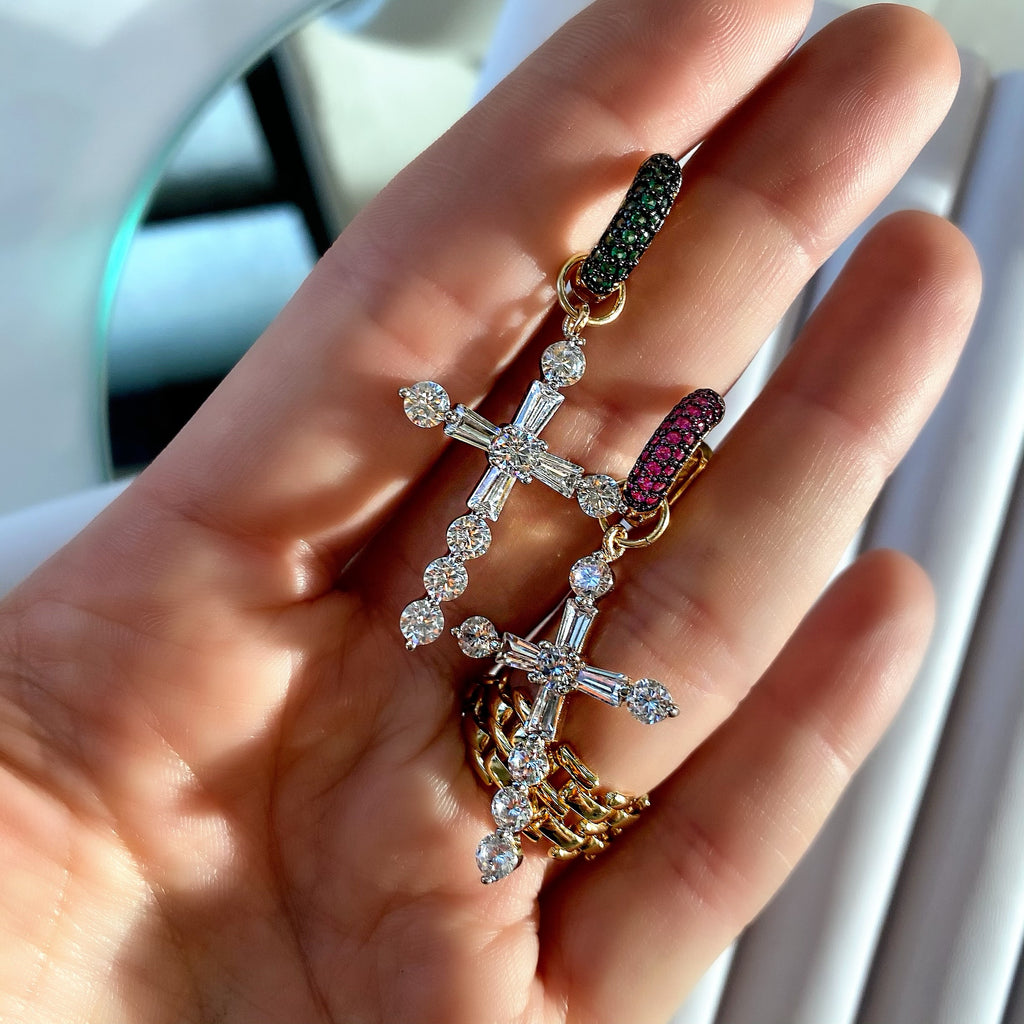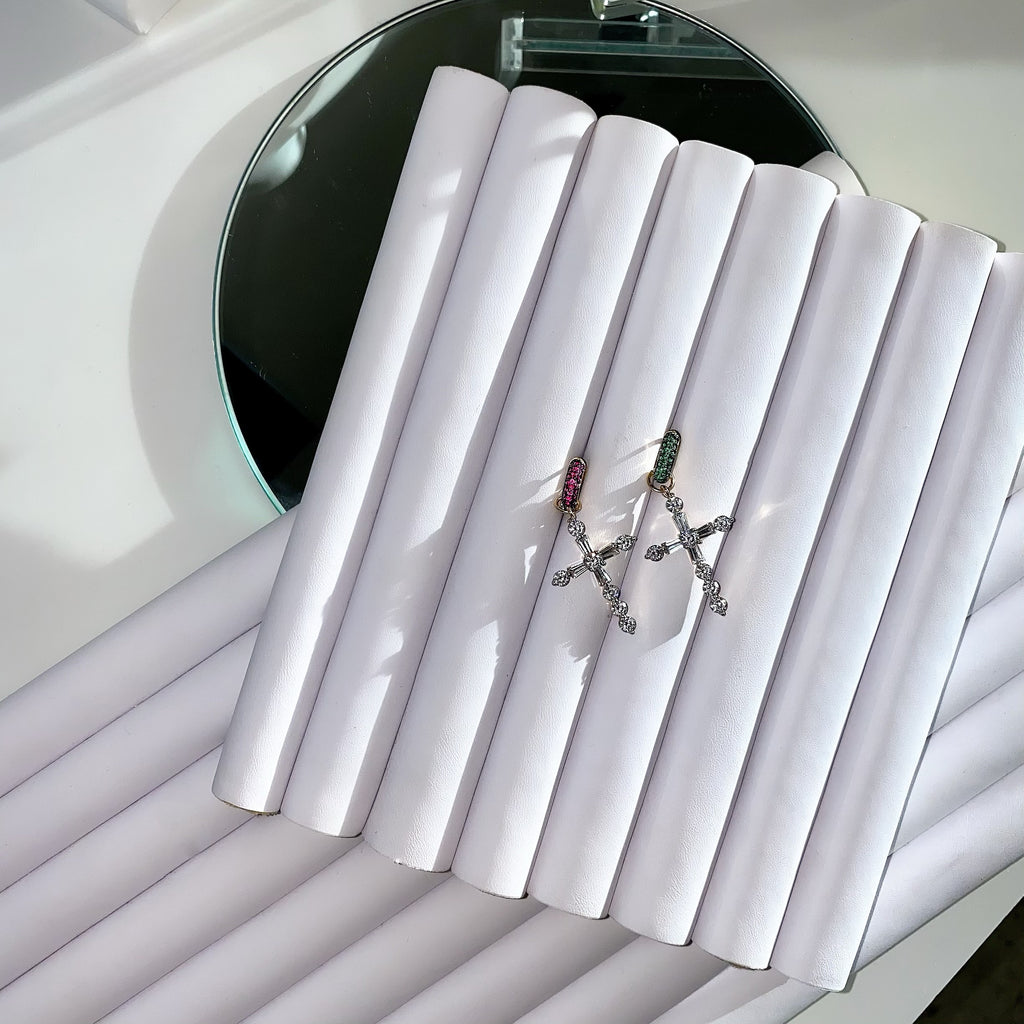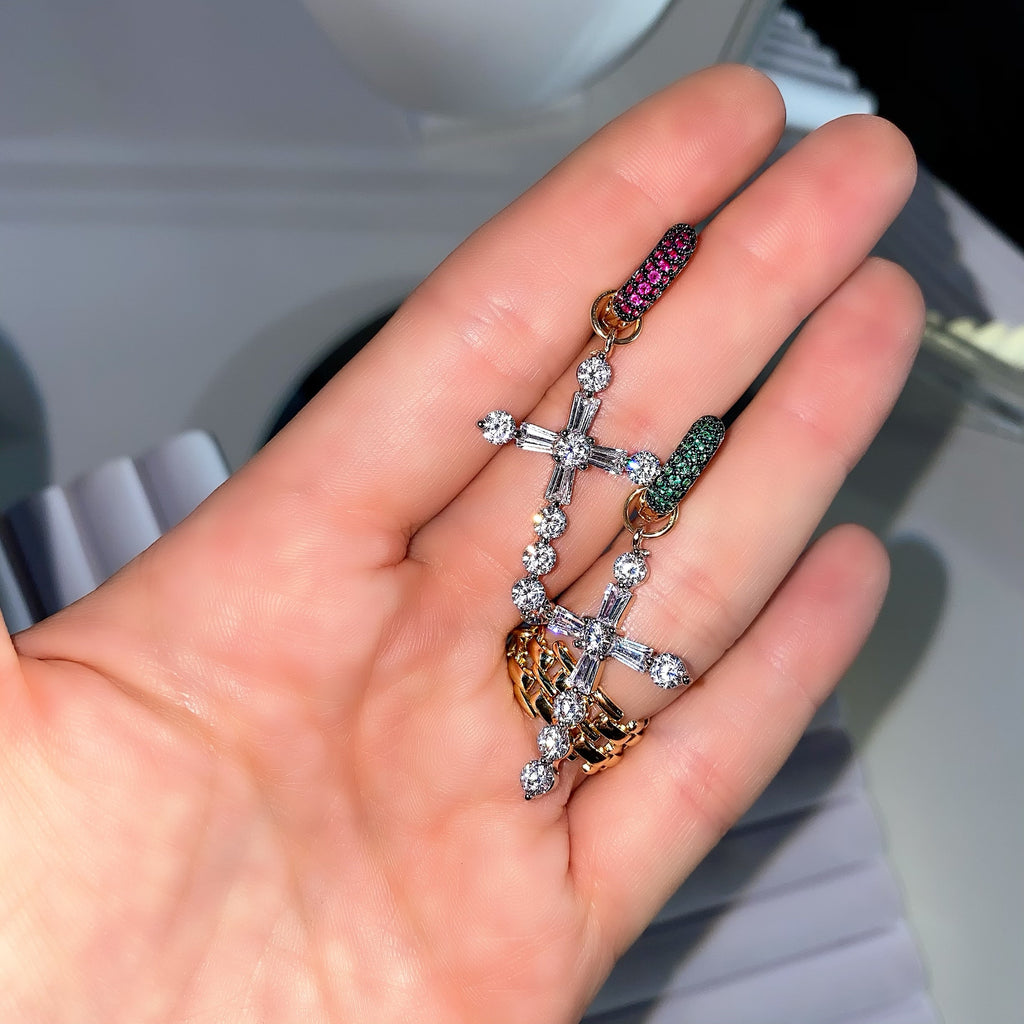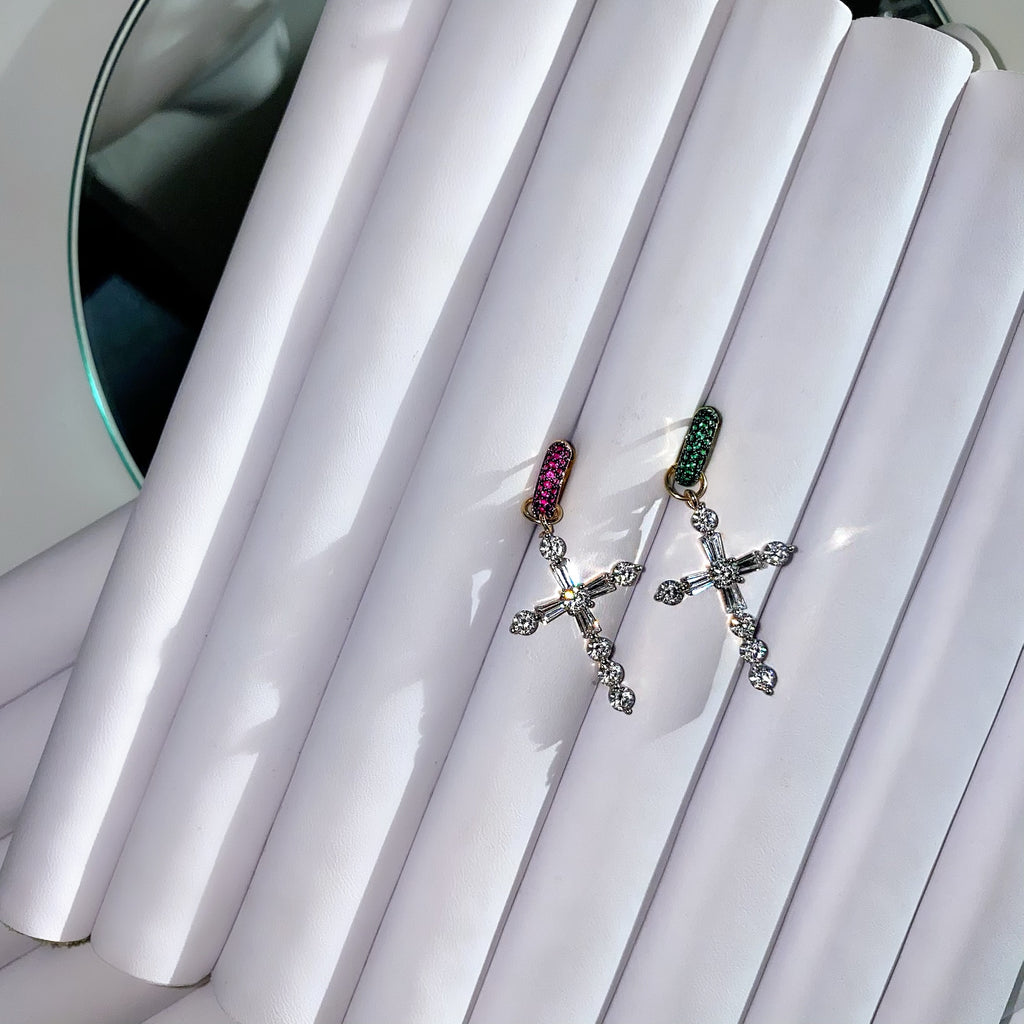 $ 109.00
$ 0.00
LUCE JEWEL CROSS HOOPS
These absolutely stunning earrings are a two in one design - like so many of my earring designs are! You can easily remove these gorgeous and intricate diamond like crosses from the hoop and wear them separately.
The crystal gemstones on the hoops and crosses look like real gemstones, gorgeous!
Sold individually, not as pairs so that you can mix and match. Choose a matching pair and save five dollars!
All handmade and original designs by me.