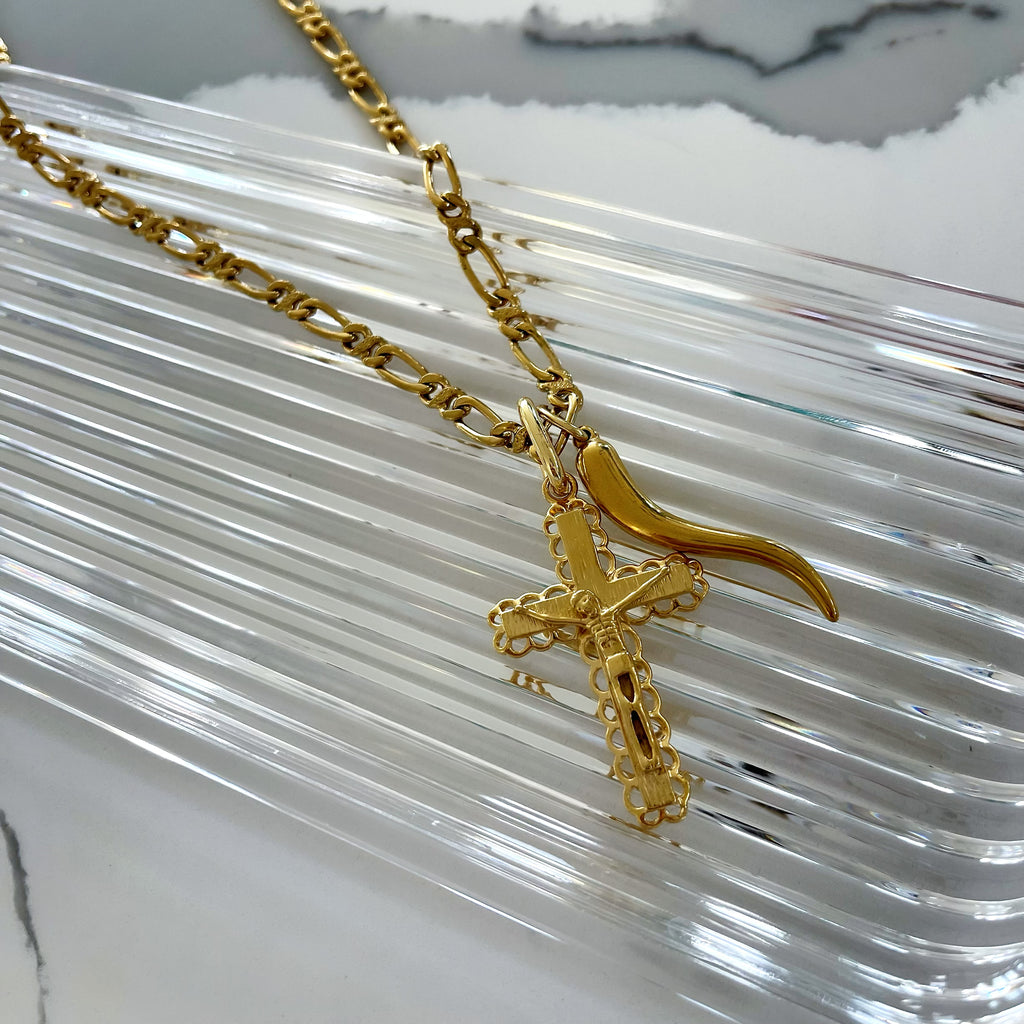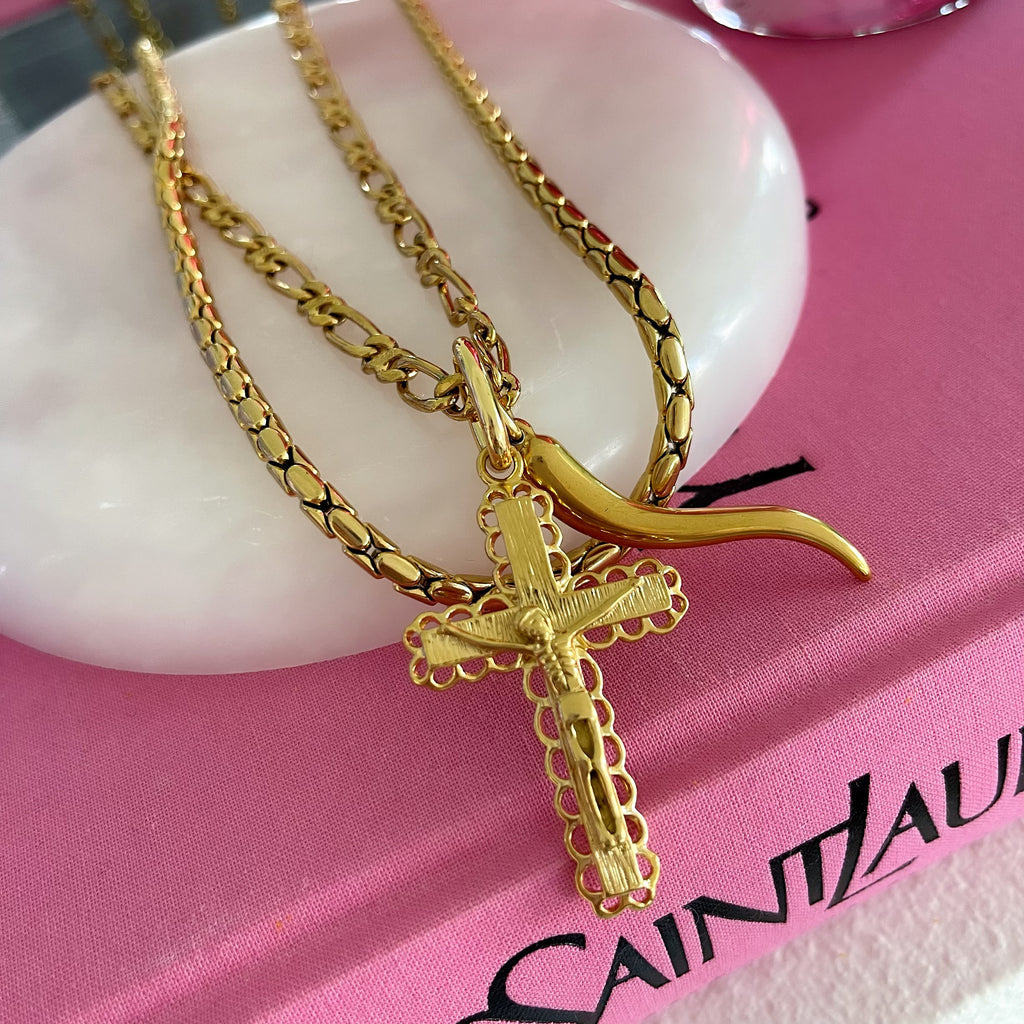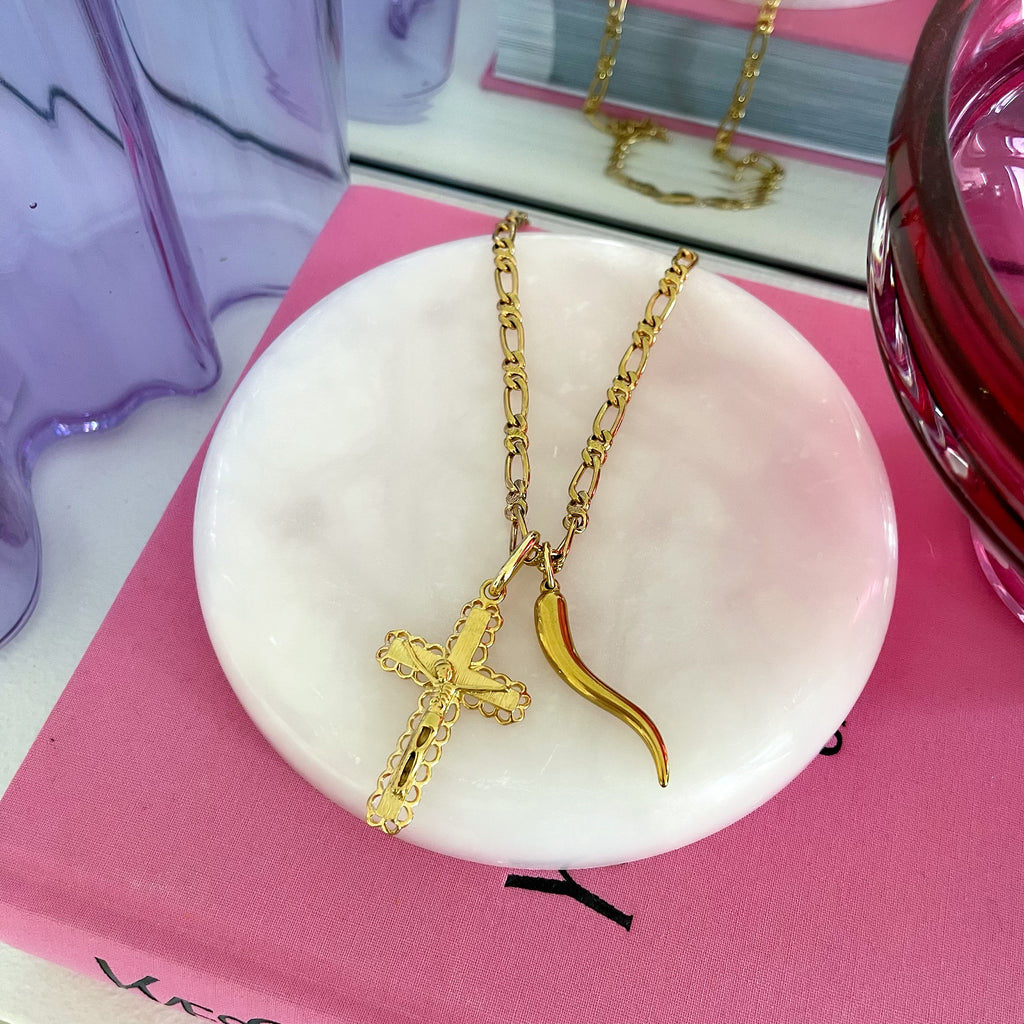 $ 155.00
$ 0.00
L' OBJET RELIC NECKLACE
This unique and unisex Italian, heirloom vibe charm necklace is perfect for everyday wear.
A beautiful classic Italian horn and large detailed cross are removable from the Miami style chain so that you can wear both charms, one charm or the chain alone!

Handmade and designed by me here in LA.