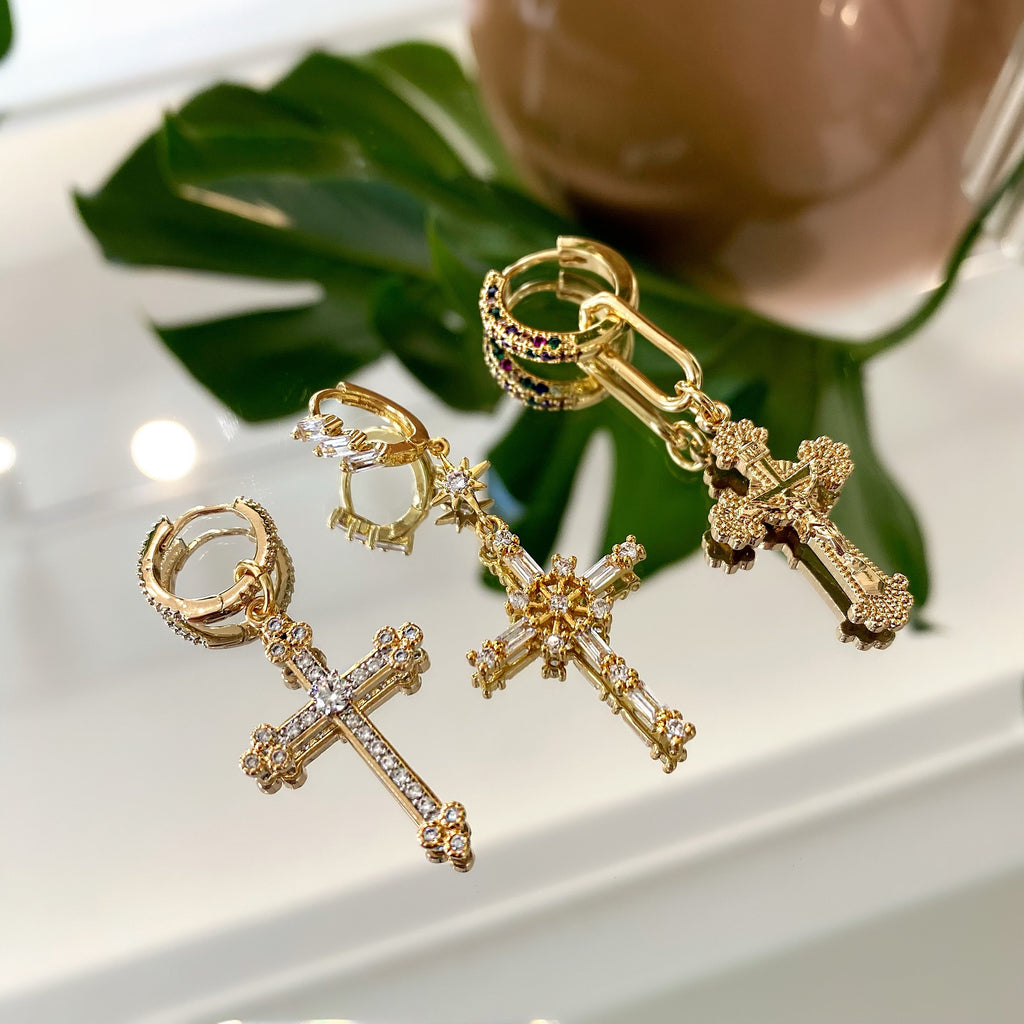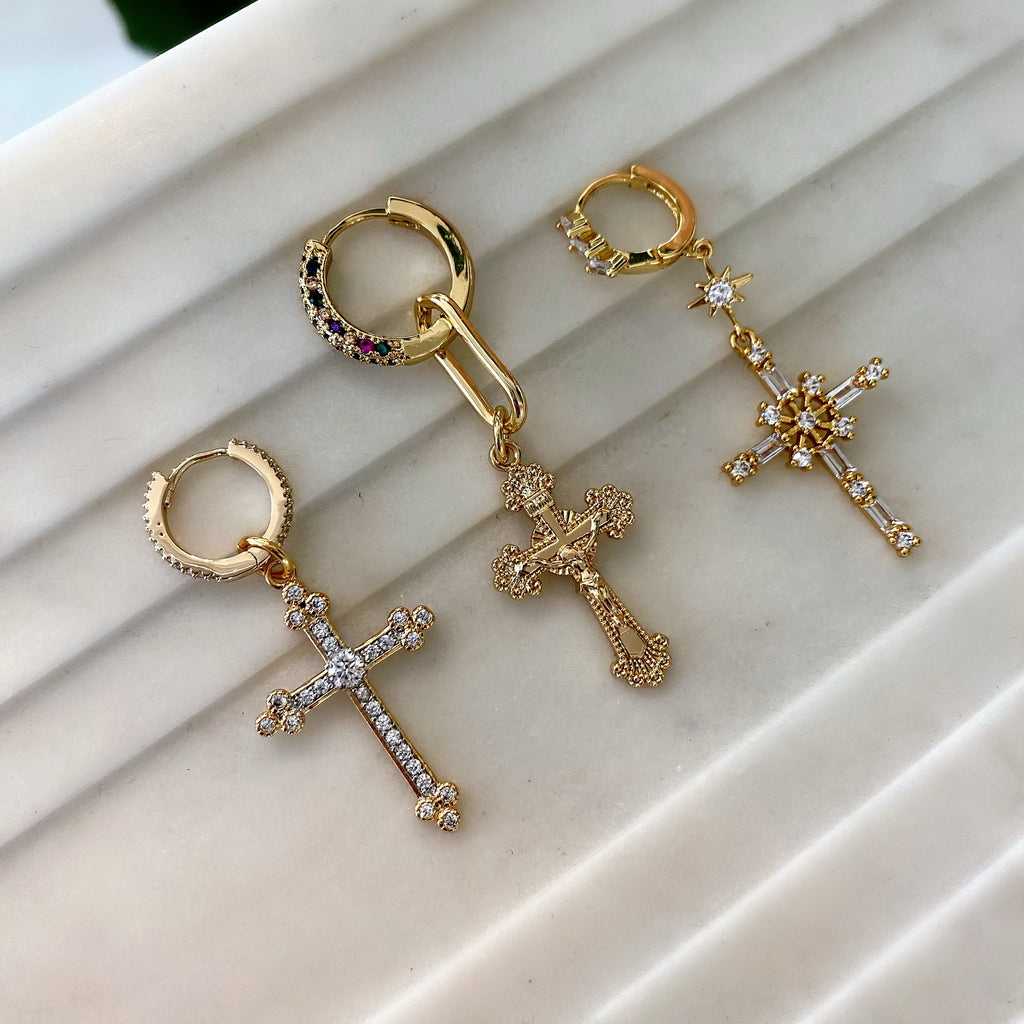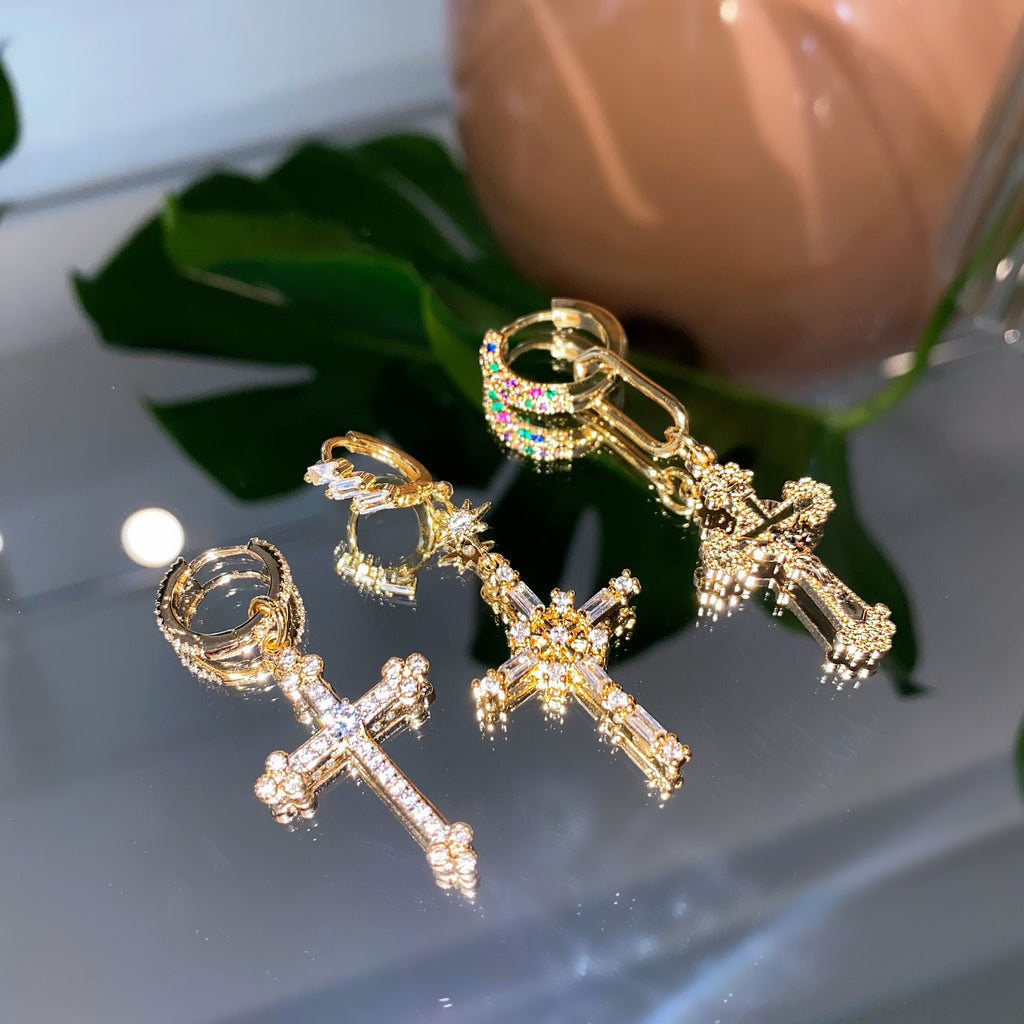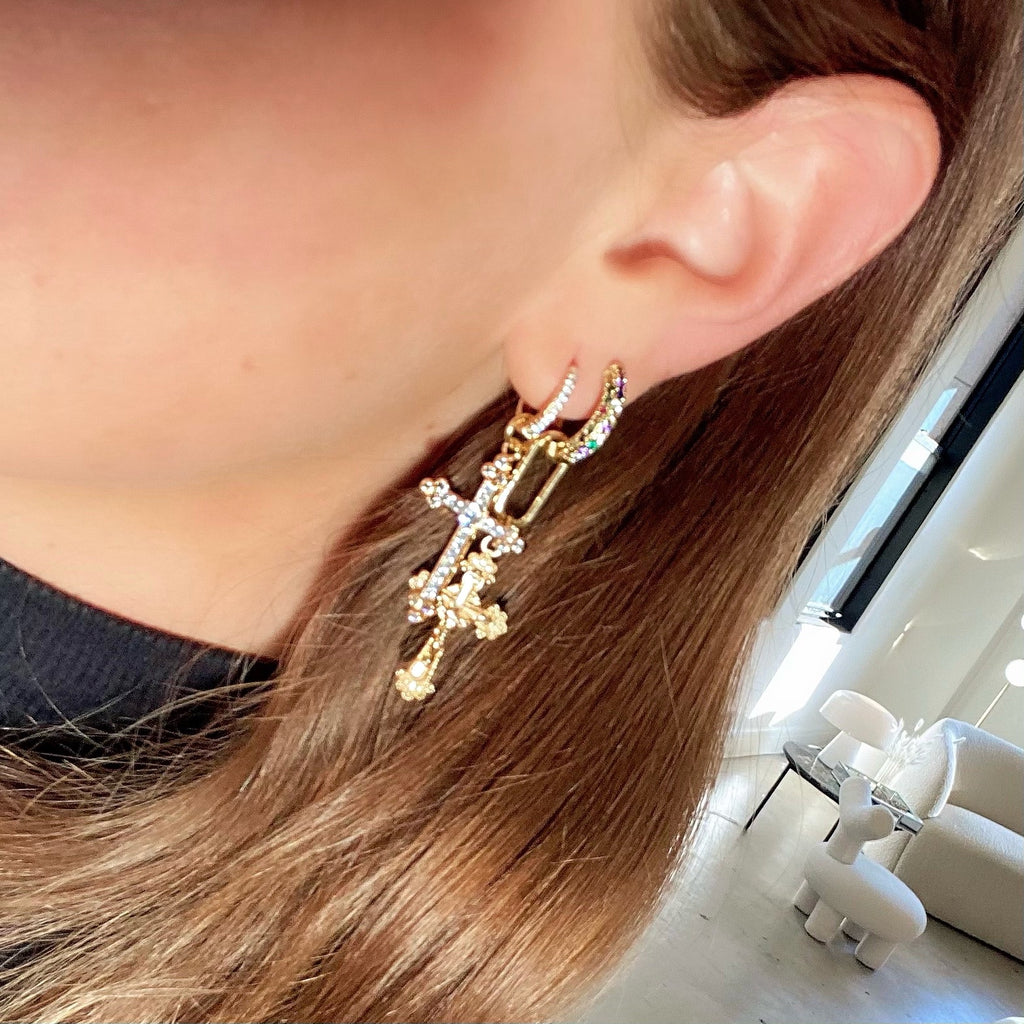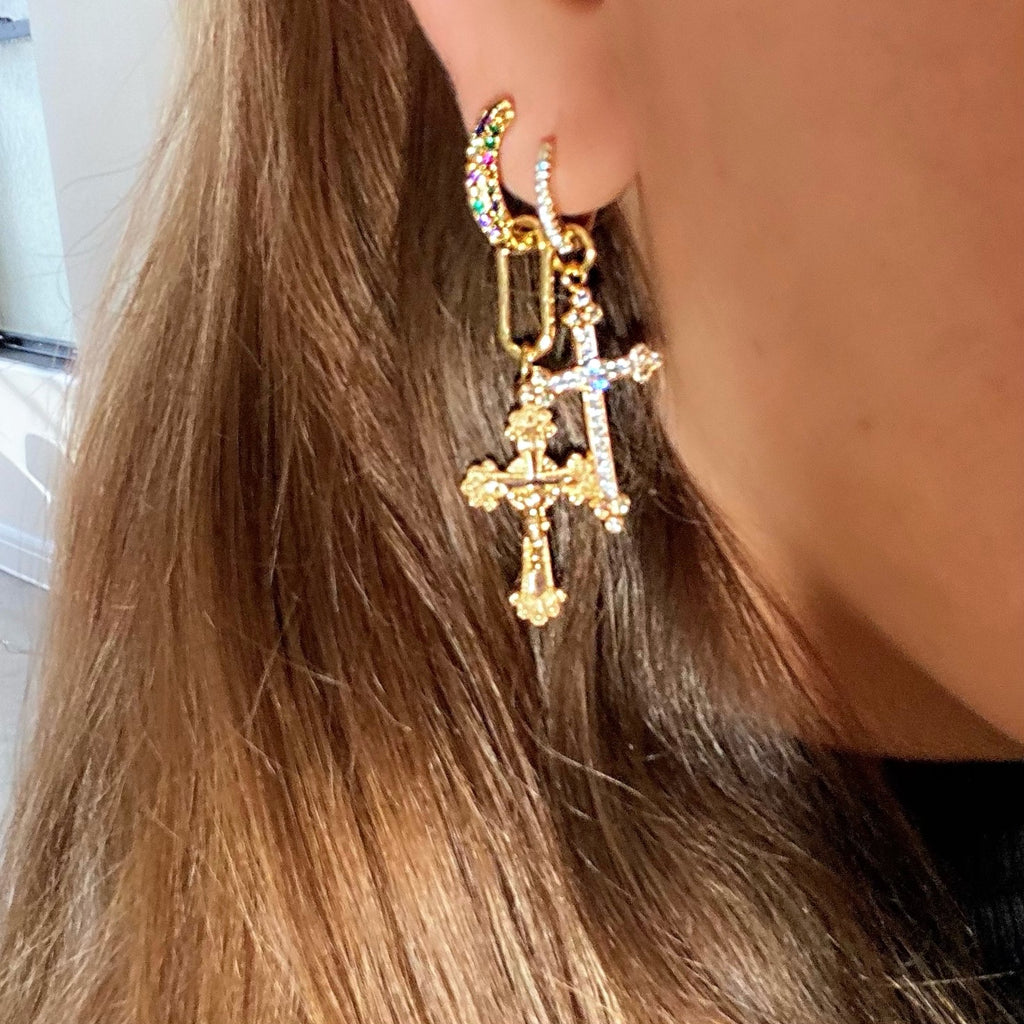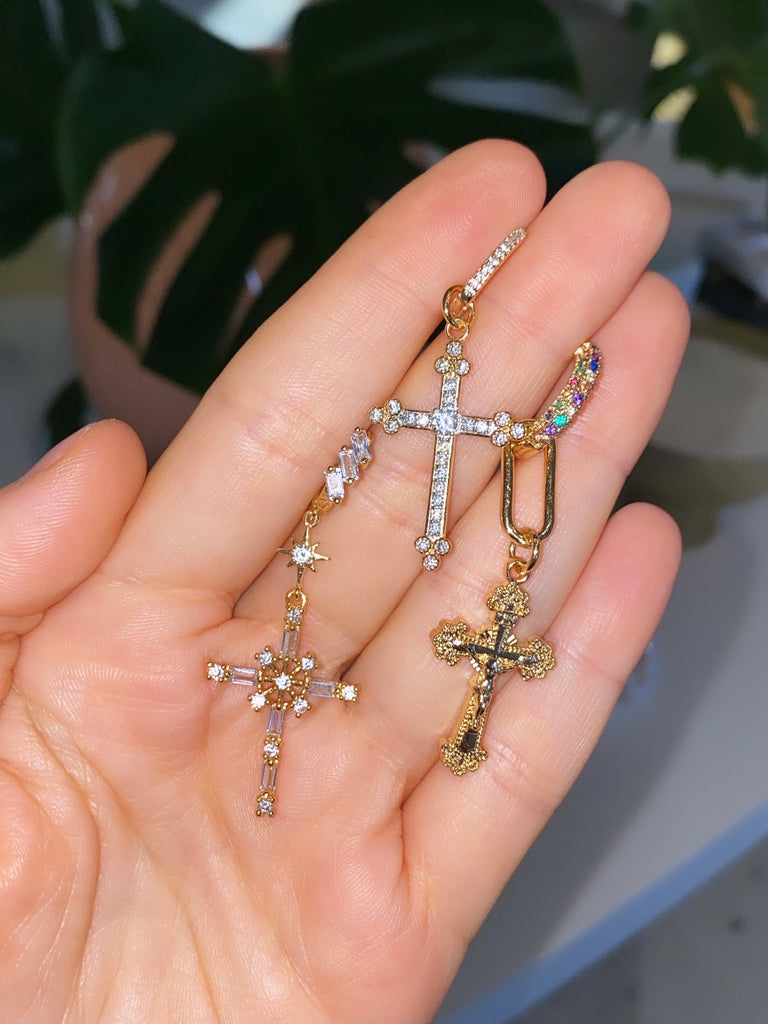 $ 145.00
$ 0.00
JOAN OF ARC HOOPS
You all know switching my earrings daily has become a bit of an obsession for me lately and you love my cross charm hoop designs so I wanted to add a crystal cross collection!
These designs are incredibly intricate. They details in each piece looks and feels like real gold and diamonds. You will be totally in awe. 
Sold individually not as a pair so that you can mix and match or choose a matching pair and save $5. 
I love the idea of wearing a gorgeous cross from a hoop rather than traditionally from a chain.
All handmade and designed by me here in LA.
Made with 18K gold plated over stainless steel and gold filled components.