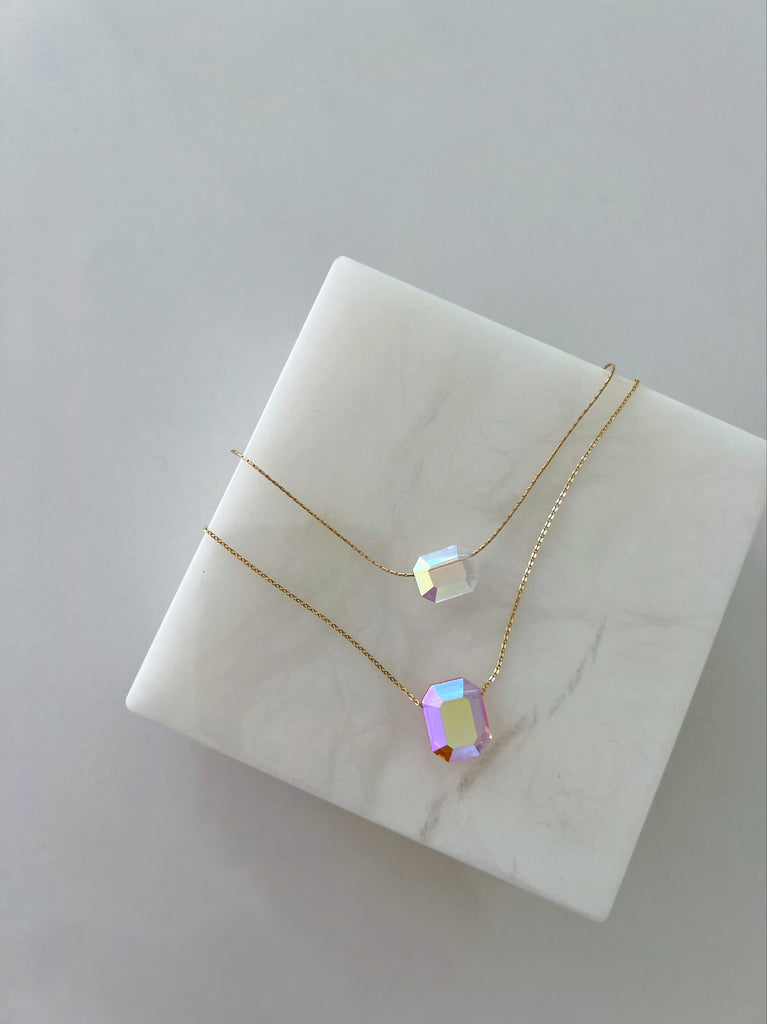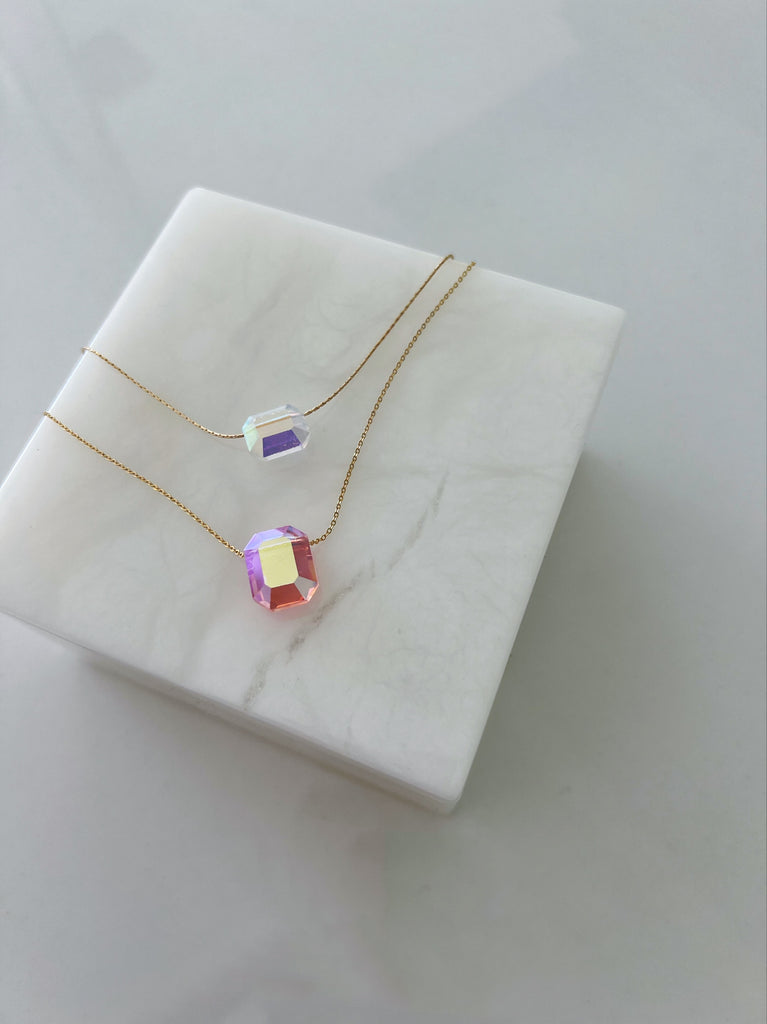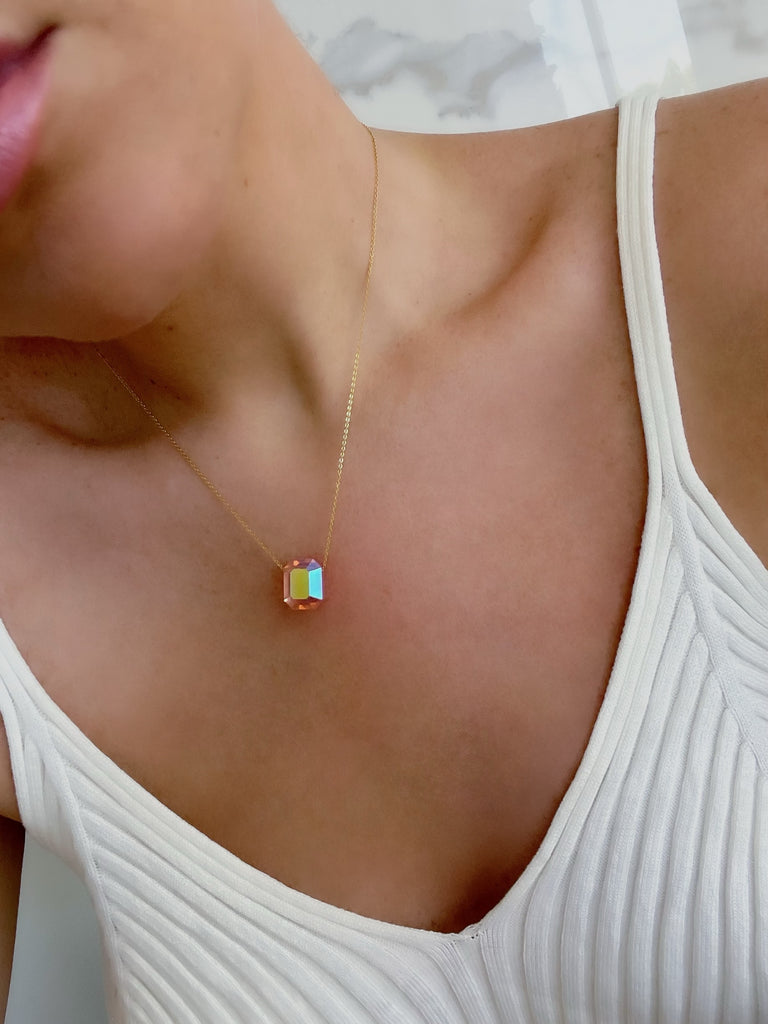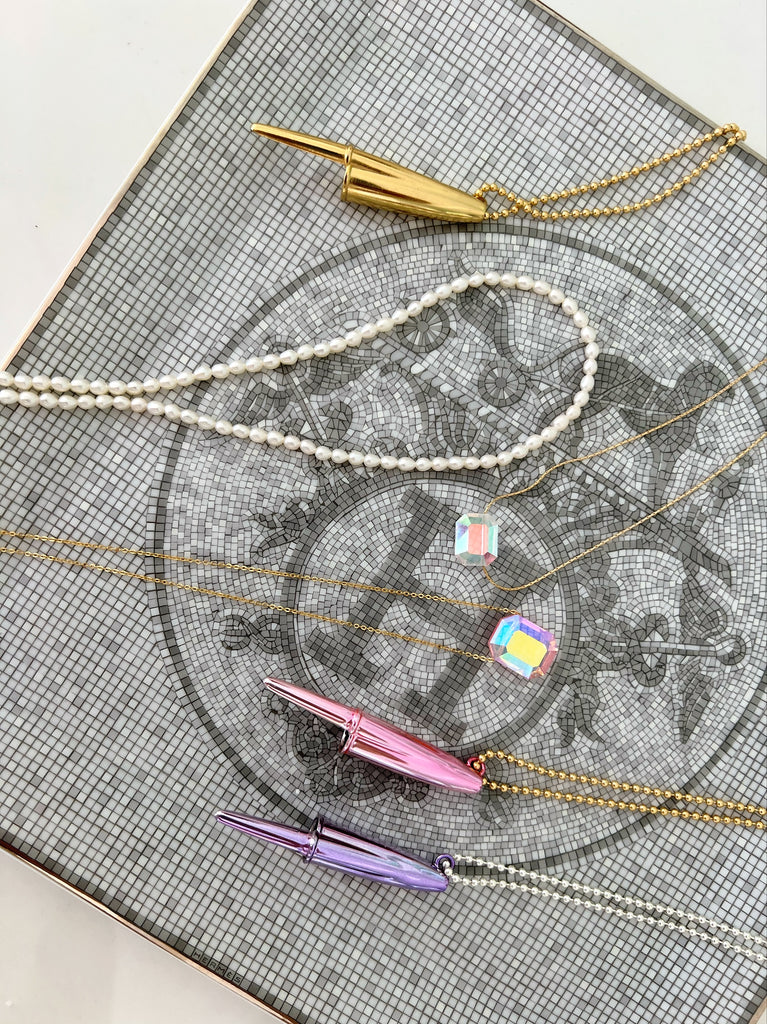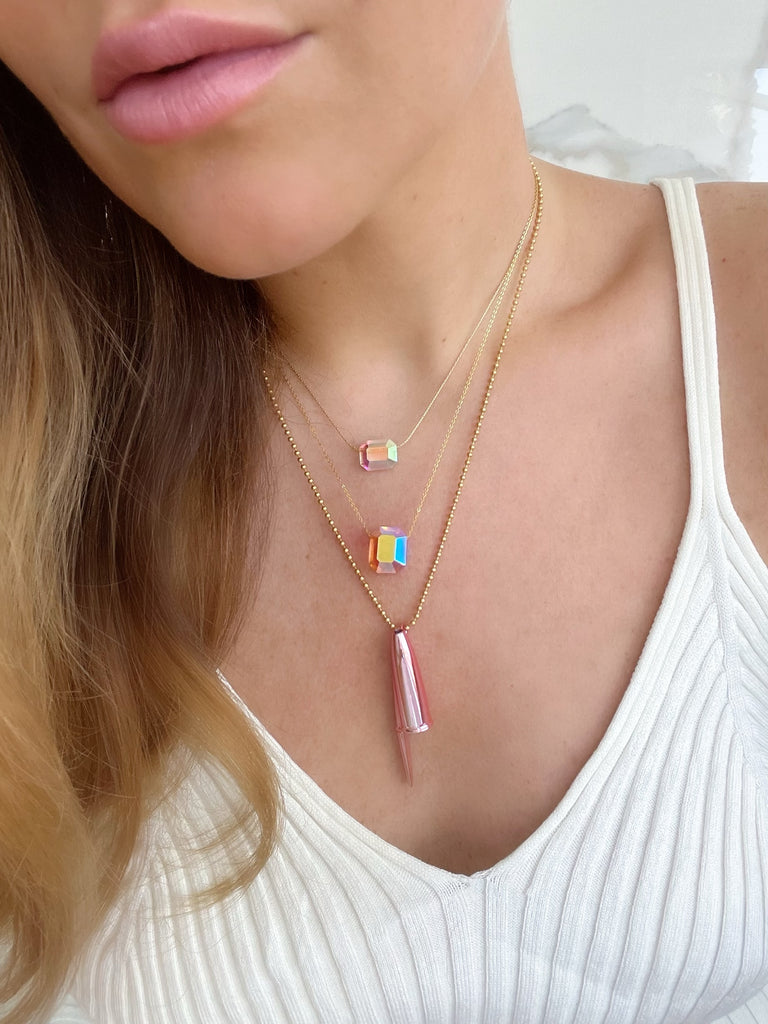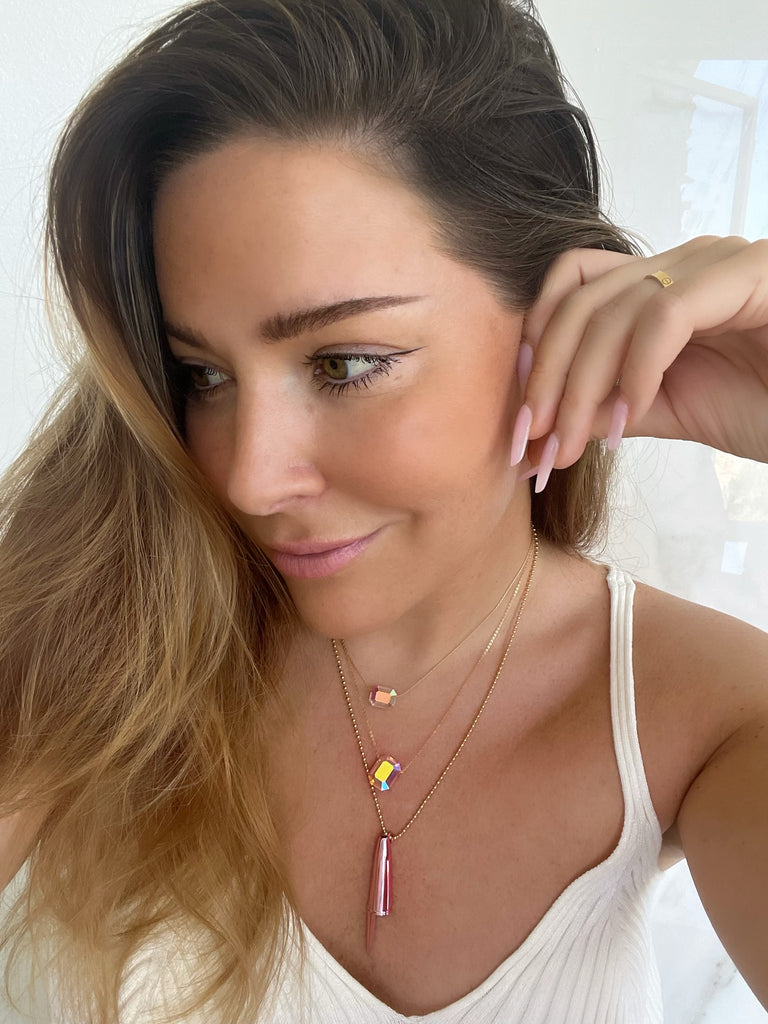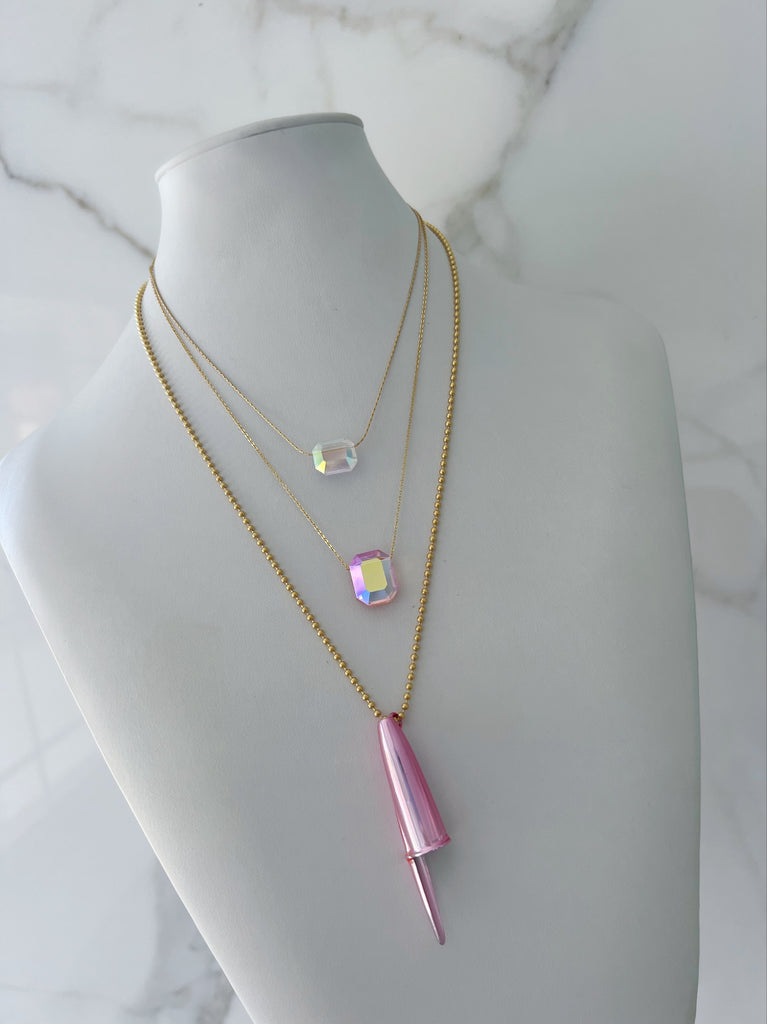 $ 125.00
$ 0.00
LE CRYSTAL (14K GOLD FILLED OR STERLING SILVER)
The Le Crystal necklaces are made with unique, rare, and vintage Swarovski crystals. Your choice of two crystal sizes medium or large and in two gorgeous AB crystal shades: AB and Pink AB.
Your choice of 14K gold filled or 925 sterling silver chain that the crystal is stung through for a floating effect.
Since the beginning of my line I have always sought out unique AB crystals, especially vintage, as they are more unique in their color spectrums. These crystals are brand new, never used but vintage and date from the 1960s to the 1970s. They are truly spectacular. These crystals are not flat and have gorgeous facets on both sides!
Handmade and designed by me in LA.